Summer is here, and South Florida temperatures show no signs of slowing down. To escape the heat, pop into one of these great spots and enjoy some cool drinks and tasty food.
CJ's Crab Shack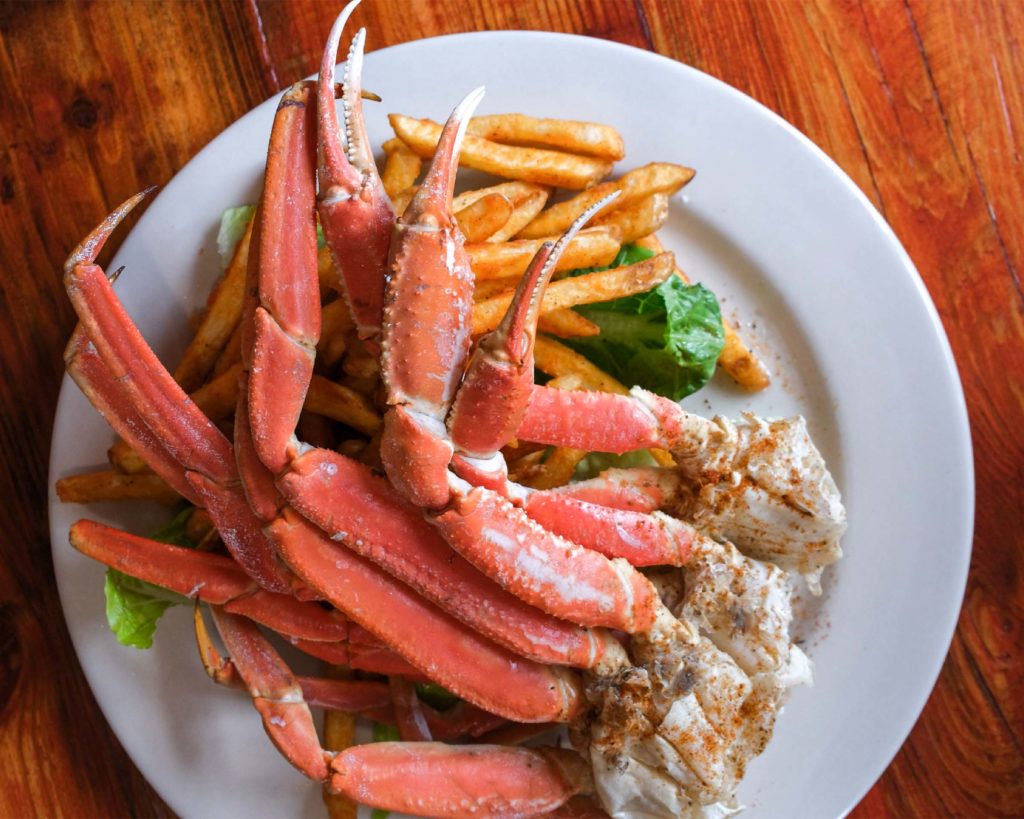 After a stroll down Ocean Drive, stop inside CJ's Crab Shack for some of South Beach's top seafood. The casual crab joint offers up the delicious crustacean in several forms, including crab dip, shrimp and crab salad, crab cake, and crab clusters. Aside from crab, guests can indulge in fried shrimp, fried calamari, fish and chips, lobster tail, and seafood pasta – there's more to the menu than the restaurant name suggests.
Drinks-wise, expect to find fun twists on classic cocktails like the Hurricane Molly, Jori's "Soon to be Famous" margarita, and Gwen's Summertime Sangria. Each drink will only set you back $12; that's a steal for the Beach, so take advantage. Beer is also available and plentiful to keep you cool. 
Ironside Pizza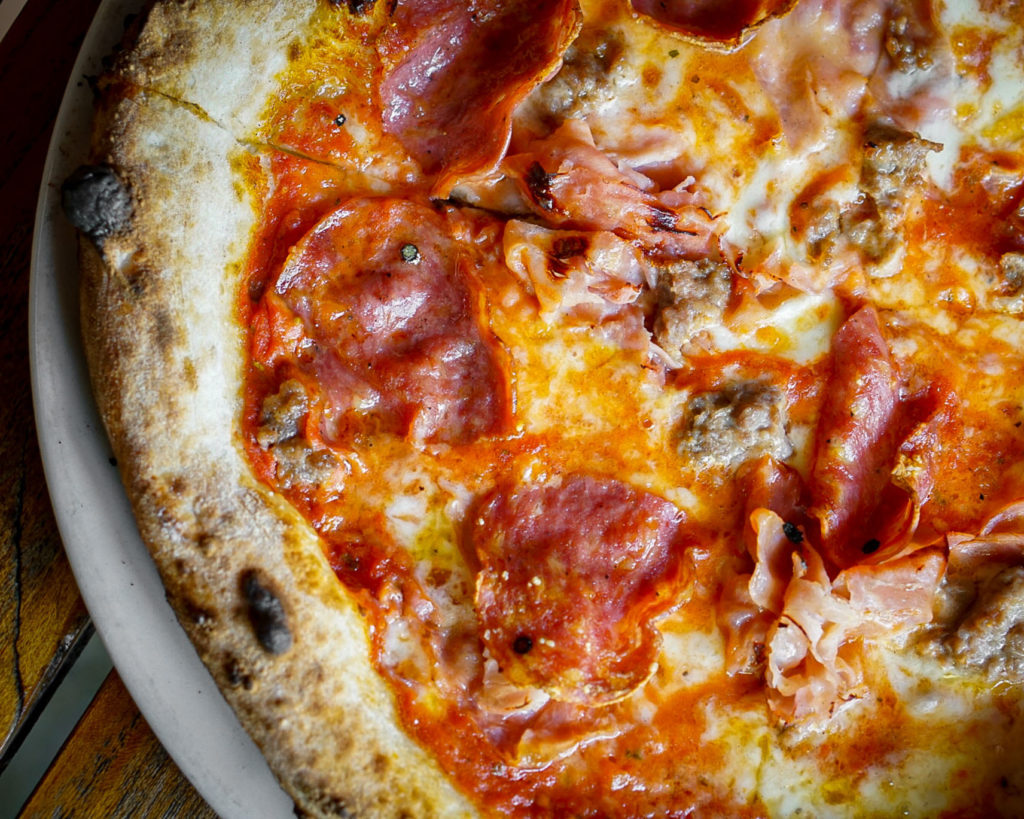 Whether you're eating indoors or outdoors, you'll have no problem staying cool at Ironside Pizza. The AC is blasting in the dining room, and the restaurant's shaded patio keeps the elements at bay. All the while, you'll be enjoying some of Miami's best pizzas, as well as one of the city's largest selections – white, gourmet, classic… They have all styles here. There are other non-pizza dishes to choose from, but you can't go home without trying at least one pie. You can even build your own if you're feeling creative!
The Lobster Shack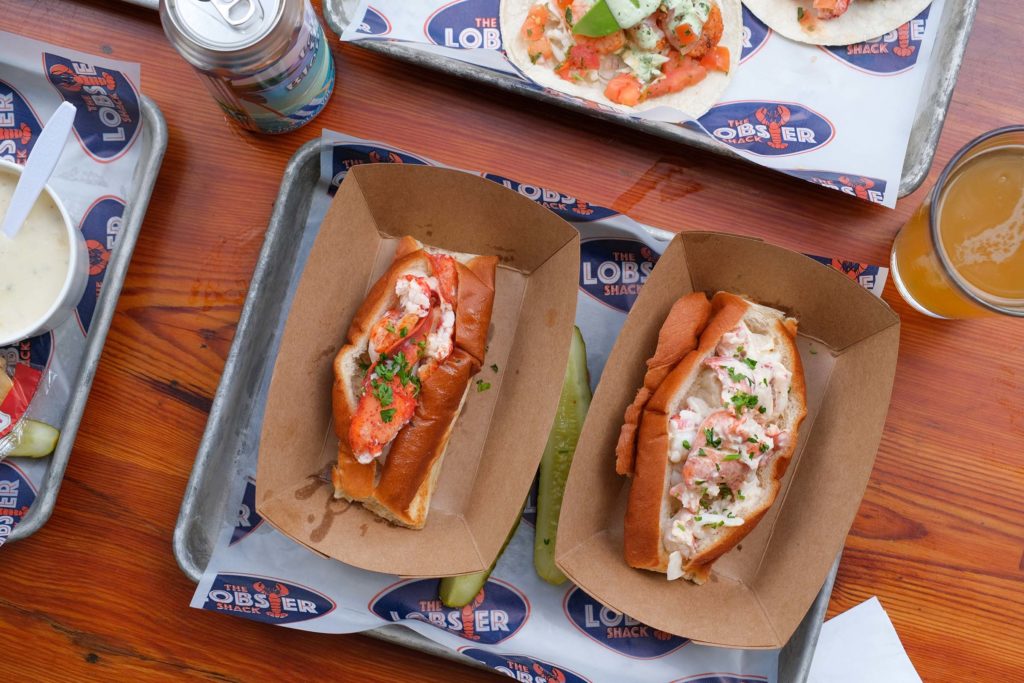 If crab isn't your thing, check out CJ's sister restaurant Lobster Shack. As the name implies, lobster is the main attraction on the menu, and its chilled seafood options make Lobster Shack the perfect summertime destination. Load up on oysters and lobster cocktail to start, and then nosh on the classic lobster roll – a chilled and lightly dressed delight.
If you're feeling adventurous, there are other chilled lobster rolls like the South Beach variation – a giant that's packed with bacon, slaw, and avocado. Lobster Shack also features an array of fried seafood and tacos. To help wash everything down, you'll find classic cocktails galore like mojitos, daiquiris, and rum punch as well as various champagne selections. Cheers!
Riviera Focacceria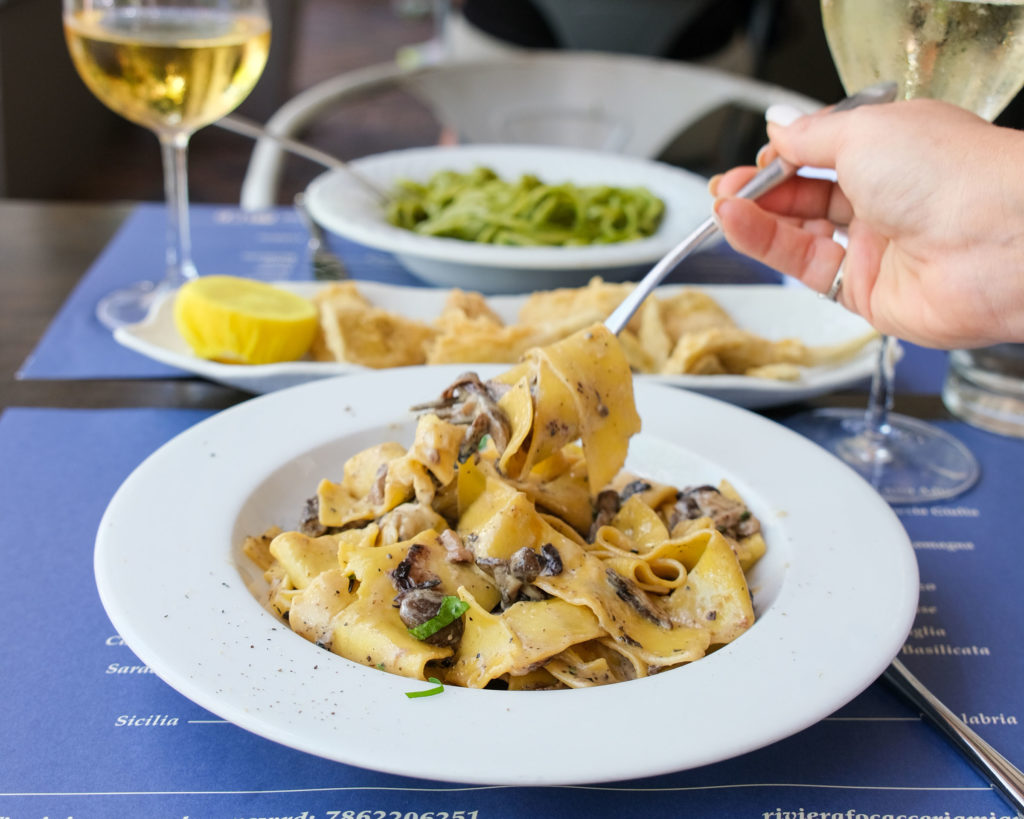 When you need a break from the heat and from shopping at The Shops at Midtown Miami, take a breather at Riviera Focacceria. The neighborhood's premier Italian eatery is perfect for escaping the latest heat advisories and indulging in pasta perfection like spaghetti pomodoro, classic lasagna, and more. Pay attention to the daily specials – the kitchen is always cooking up some imaginative selections. And always start your meal with Riviera's signature focaccia; you've never had something this delicious. 
Stiltsville Fish Bar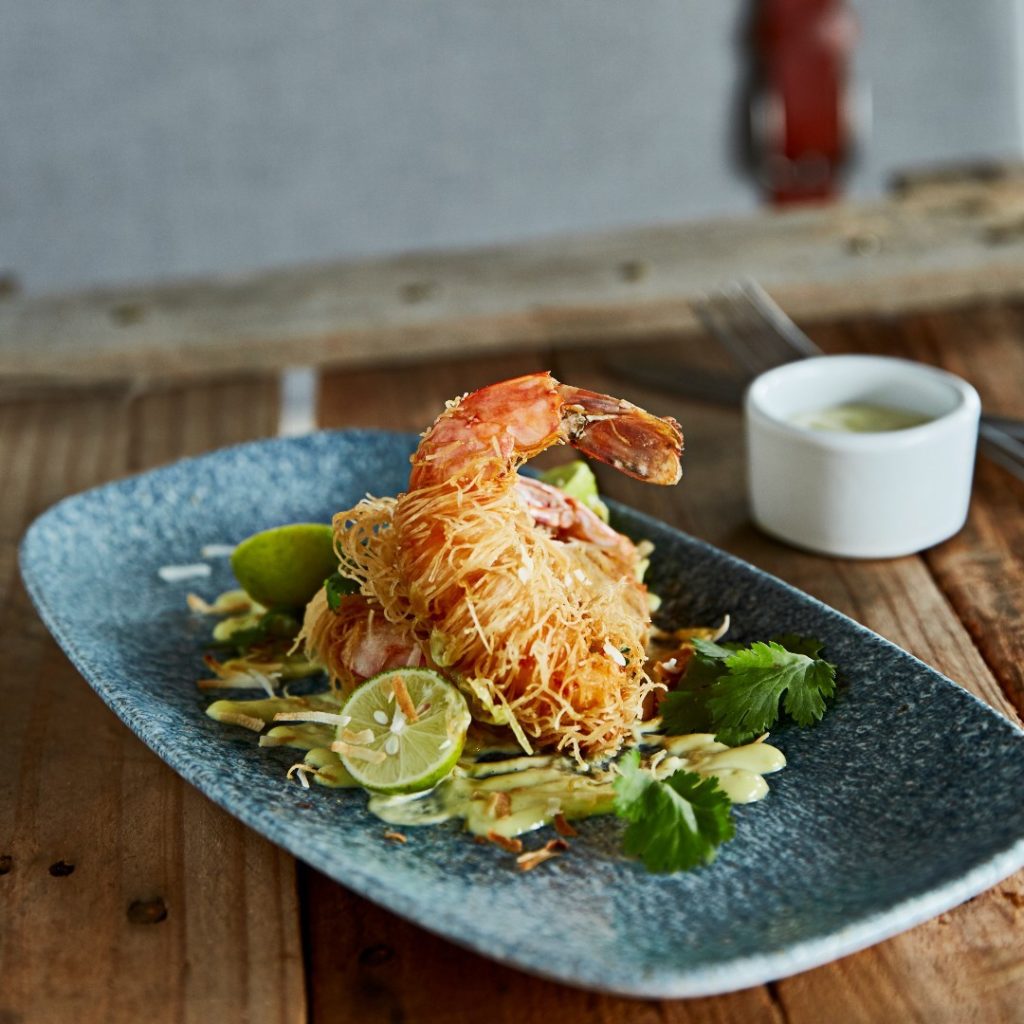 Located away from the hustle and bustle of South Beach, Stiltsville Fish Bar is a coastal-inspired eatery that offers delectable seafood and then some. Not only will you find a wealth of classic raw bar selections like oysters and tiraditos, but you'll also find fun dishes like the sweet corn spoon bread, buffalo fish wings, lobster carbonara, and crab-crusted NY strip. Another must: the citrus and bayleaf-crusted fried chicken. The happy hour here is also one of the most generous on the Beach – we can't praise this place enough.
Stiltsville Fish Bar is located at 1787 Purdy Avenue, Miami Beach, FL 33139. For more information, visit their official website.
Taquiza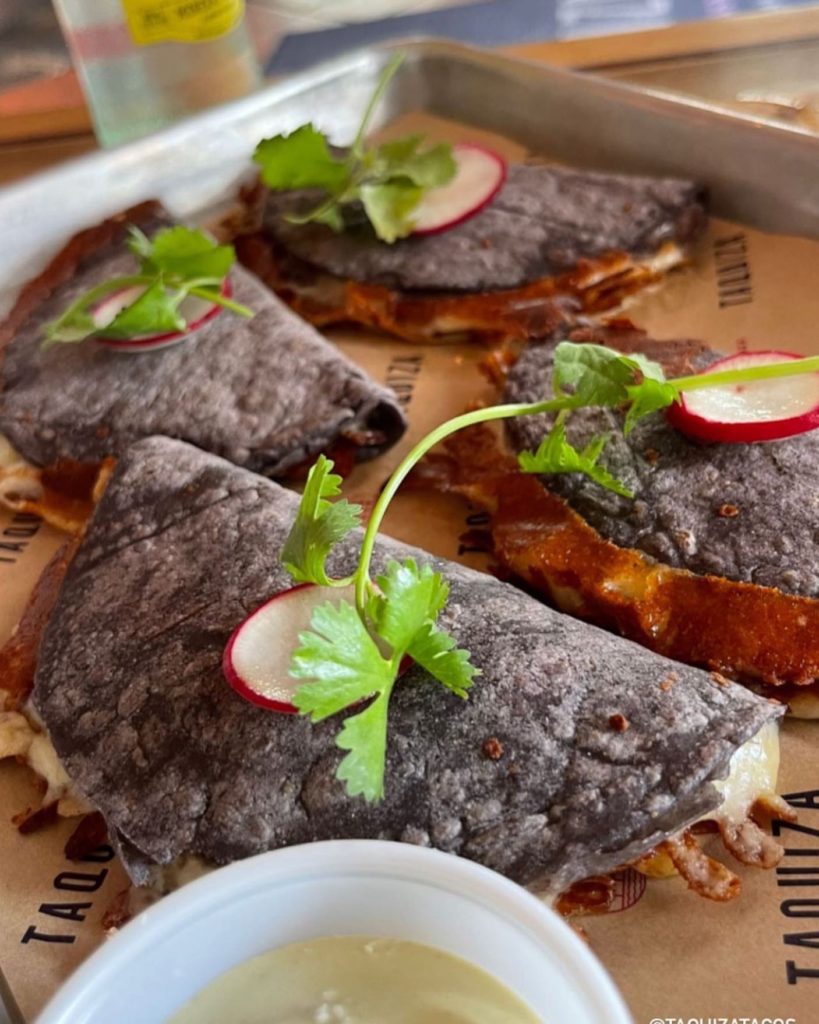 For a taste of authentic Mexican flavors and a cooling treat, head to Taquiza. This casual taqueria serves hand-pressed corn tortillas filled with delicious meats and vegetables like slow-cooked pork, braised beef tongue, and even grasshoppers. While you devour tacos, cool off with a tasty hibiscus flower aqua fresca or frozen margarita. The best part: The beach is only a few steps away.
Taquiza is located at 7450 Ocean Terrace, North Beach, FL 33141. For more information, visit their official website.