It's National Pasta Month! If you're looking for somewhere to celebrate the food holiday, you're in luck: These seven Miami restaurants serve up some of the best pasta in town.
Casa Isola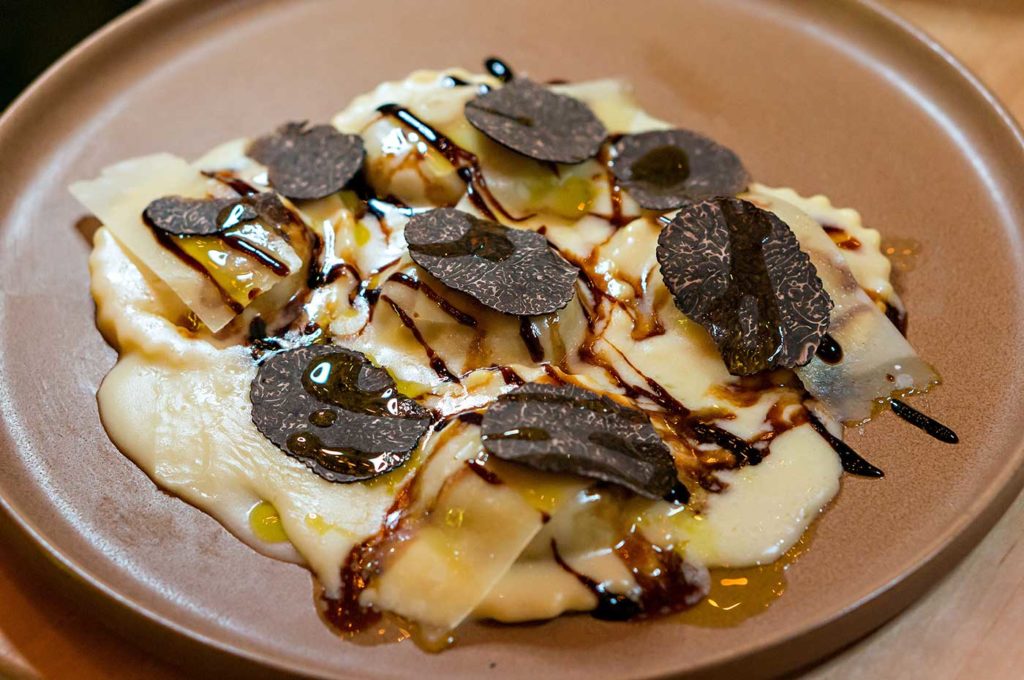 Miami Beach's Casa Isola is the place to go for an affordable, delicious bowl of rigatoni alli vodka. Thanks to the Calabrian chilis, the dish packs quite the kick and has an unparalleled depth of flavor; you'll be thinking about it long after your meal. Other highlights on the pasta menu include raviolini ai funghi, the casarecce pasta and the bucatini. Also, it's not a pasta dish, but you can't mention Casa Isola without recommending the veal parm—make sure to get it.
Casa Isola is located at 1418 20th Street, Miami Beach, FL 33139. For more information, visit their official website.
La Giulietta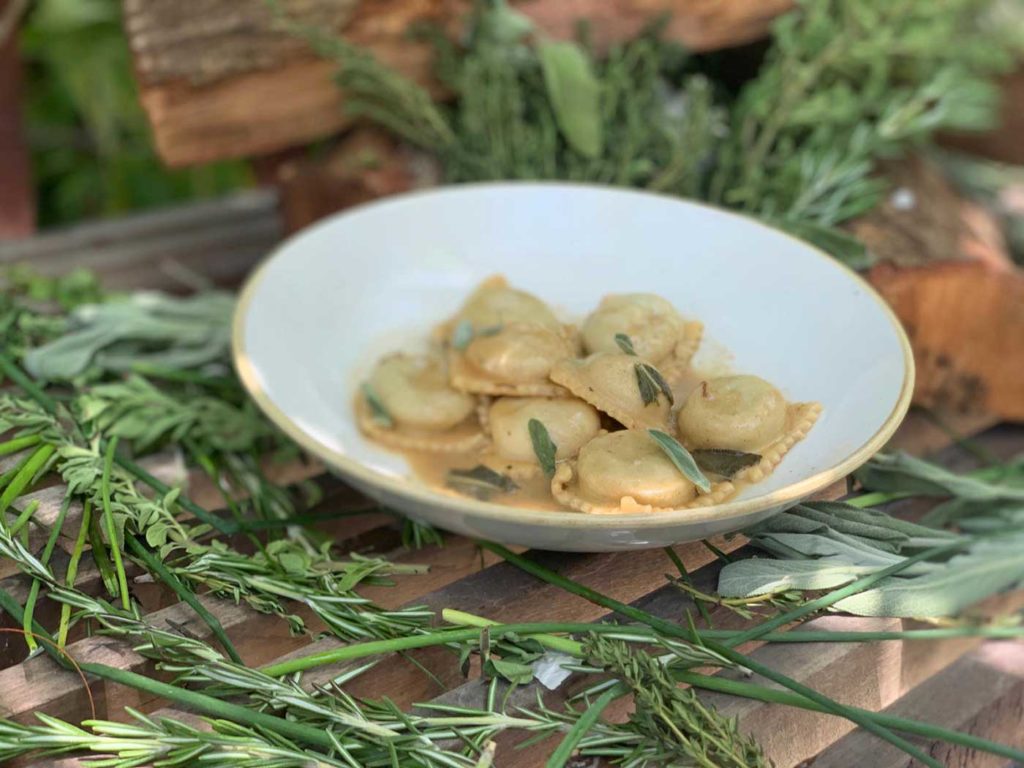 Ironside's La Giulietta prides itself on international cuisine, and the internationally inspired café doesn't disappoint with its small-yet-mighty selection of pastas. We aren't kidding about small and mighty: There are only two pastas are the current menu—the pappardelle Bolognese and the maccheroni al sugo Giulietta (pulled beef ragu)—and both are winners. Before you leave, make sure to stock up on pastries like Nutella croissants.
La Giulietta is located at 7580 NW 4th Court, Miami, FL 33138. For more information, visit their official Instagram.
Mi'talia Kitchen & Bar
If you're ever in South Miami, make it a point to visit Mi'talia Kitchen & Bar. It's the go-to spot for Italian food in the neighborhood, and you'll see why immediately. The restaurant boasts a mouthwatering menu of pastas such as pesto ravioli, ricotta ravioli with lobster, spaghetti and meatballs, and bucatini carbonara. Portions are large, so prepare for leftovers—always a good thing.
Mi'talia Kitchen & Bar is located at 5958 South Dixie Highway, South Miami, FL 33143. For more information, visit their official website.
Osteria Del Teatro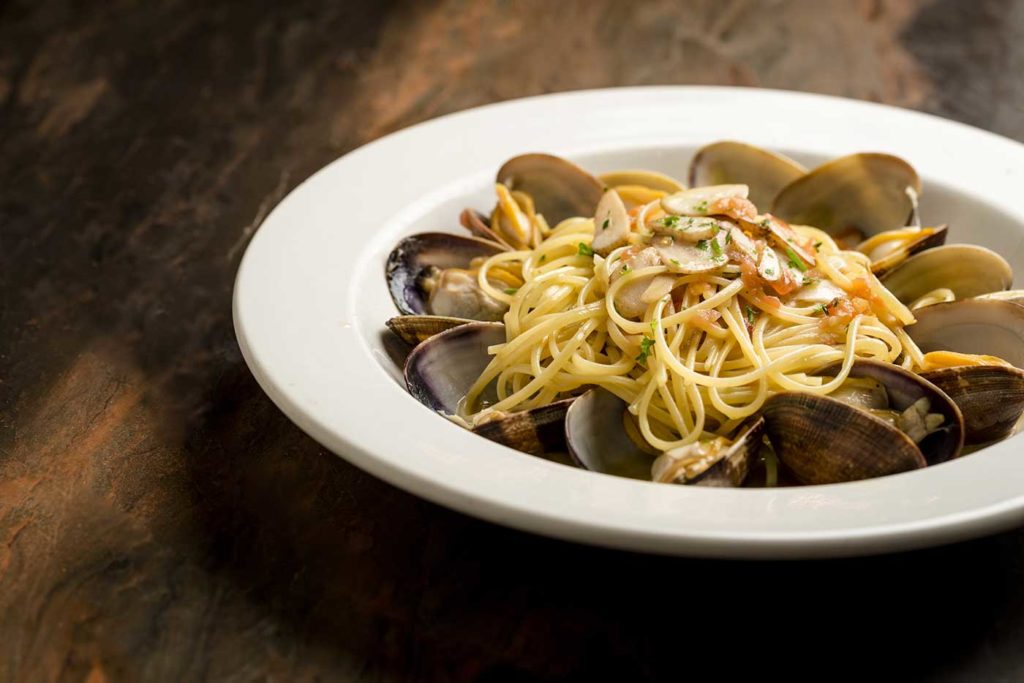 Over on South Beach, Osteria Del Teatro is home to one of the largest menus in town—and that includes pasta selections. Opt for traditional bites like the rigatoni amatriciana or the spaghetti puttanesca or get out of your comfort zone with black squid ink linguine with crab meat and curry or homemade fettuccine with jumbo tiger shrimp and a creamy lobster sauce. Either way, Osteria Del Teatro will wow you.
Osteria Del Teatro is located at 1200 Collins Avenue, Miami Beach, FL 33139. For more information, visit their official website.
Pummarola
When you think of Pummarola, most people think of pizza—and rightfully so. Their pies are tasty and cheap; you can't ask for more. But did you also know they have pasta? Yup, the pizza joint offers items like fettucine Bolognese, spaghetti pesto, and lasagna at budget-friendly prices. Try them out the next time you're there.
Pummarola has multiple locations throughout South Florida. For more information, visit their official website.
Riviera Focacceria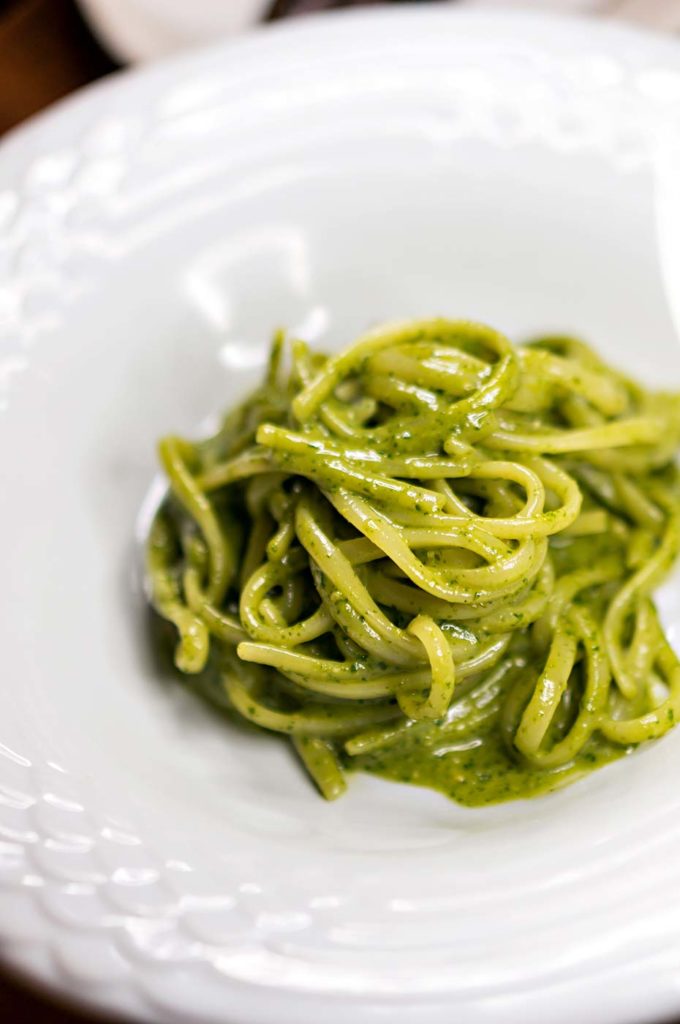 Riviera Focacceria is one of the most underrated spots in Midtown Miami. You don't hear much about the humble restaurant, but everyone who's been there absolutely loves it. And you'll understand why once you try the tasty pasta options on the menu. You can never go wrong with a classic lasagna, and the seafood linguine is a fantastic mix of shrimp, calamari, and octopus you won't stop raving about. The risotto of the day is another reliable favorite—heck, everything here is great.
Riviera Focacceria is located at 3252 NE Buena Vista Boulevard, Suite 110, Miami, FL 33137. For more information, visit their official website.
Toscana Divino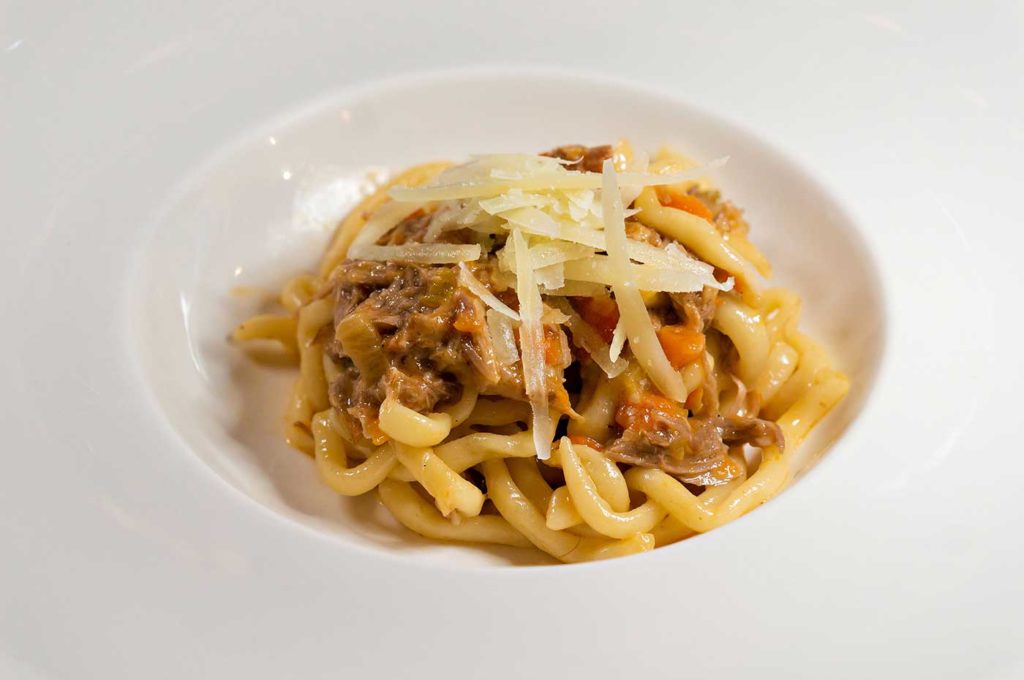 There's not much to say about Toscana Divino that hasn't already been said ad nauseum. All you need to know is that Toscana Divino is one of the best Italian restaurants in Miami—period. It's been a hallmark of Mary Brickell Village for years, and the high-quality food and service ensure it'll be around for many years to come. Among the highlights: the ricotta and spinach tortelli, the duck ragu pici sensesi, and the risotto. Order one or get them all—you won't regret it.
Toscana Divino is located at 900 South Miami Avenue, #185, Miami, FL 33130. For more information, visit their official website.