When it comes to food, some places are near and dear to the hearts – and stomachs – of diners. Neighborhood institutions like these are few and far between, especially in a transient city like Miami. But they do exist – you just need to know where to look. Here's a closer look at six spots where locals eat in Miami.
Costa Med: Eat Like a Local in Key Biscayne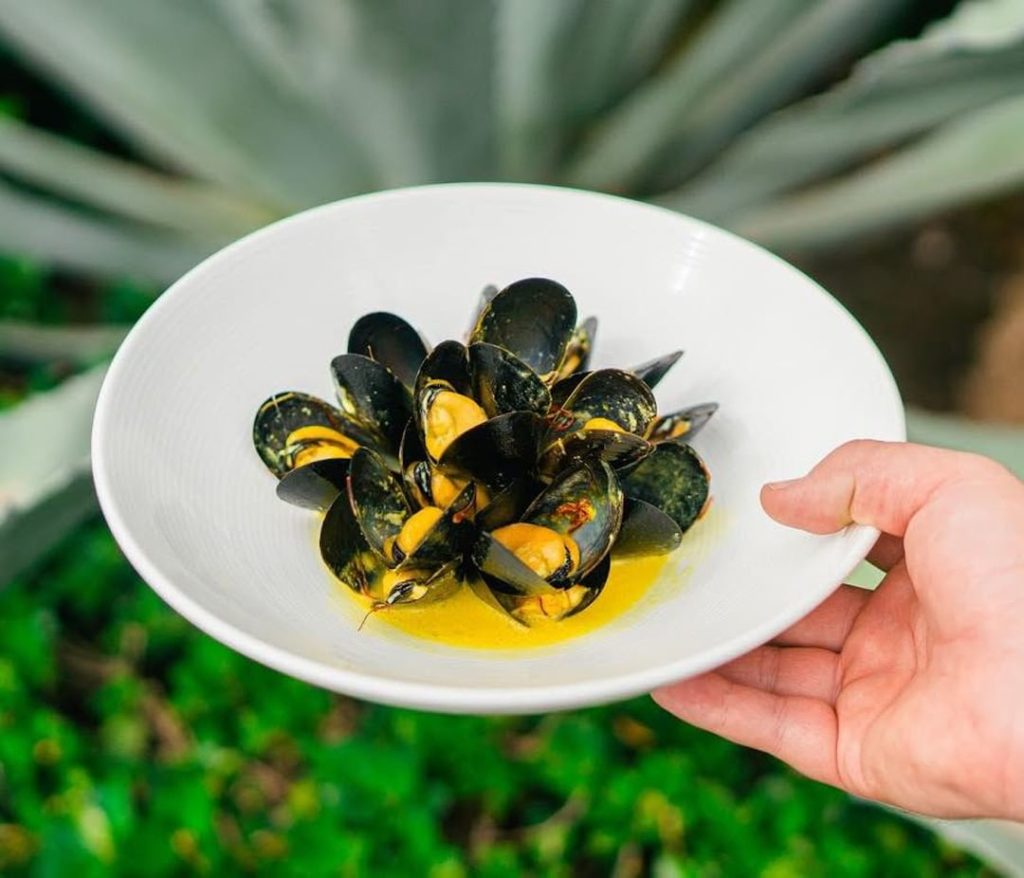 On a list of culinary destinations in Miami, Key Biscayne isn't usually at the top of the list. But when people do think of the beautiful neighborhood, Costa Med is always a standout. The European-inspired eatery is a local's spot through-and-through: Its cozy setting, expansive wine list and quality cuisine makes it a popular hangout every night of the week.
Among the selections you can enjoy are creole tuna tataki, caprese avocado, lobster ravioli, chicken rotolato and lamb chops. The menu is huge and doesn't include the daily specials that the creative kitchen is known for. This is a restaurant where there truly is something for everyone. And before you know it, you'll be on a first-name basis here.
Costa Med is located at 260 Crandon Boulevard, #46, Key Biscayne, Florida 33149. For more information, visit their official website.
La Giulietta: Where Locals Eat in Ironside
La Giulietta is one of the newer spots on this list, but in its short history, the Italian eatery has garnered a ravenous following. Taking over the former Ironside Bakery space, La Giulietta has kept the fan-favorite pastries and rolled out an extensive menu of breakfast, lunch, and dinner selections.
Early risers can indulge in items like seasonal quiche and avocado toast, while those who sleep in can opt for burrata, carpaccio, branzino, and some of the best pastas in town. Whether you choose the gnocchi, ravioli, pappardelle or another one of the mouthwatering options, you're in for a treat. Be sure to come at an off hour, though, if you want to avoid the crowds.
La Giulietta is located at 7580 NE 4th Court, Miami, FL 33138. For more information, visit their official website.
Little Hen: Local-Favorite English-Inspired Bistro in Midtown
If you've developed a case of wanderlust during this pandemic, you're not alone. While international travel is iffy right now, Little Hen in Midtown is the next best thing for guests looking for a taste of Europe. This English-inspired bistro looks like it's straight out of a TV show or movie – it's so darn adorable.
Don't let the Instagram-friendly décor fool you: There's substance behind all the style. Breakfast and brunch classics like chicken and waffle, pancakes, scones, and avocado toast all make an appearance here, and the quality speaks for itself. One of the highlights on the menu is afternoon tea (aka high tea). The overseas ritual is available here with all the fixin's: petit fours, macarons, mini sandwiches, scones, and tea. Grab some friends and dig in.
Little Hen is located at 3451 NE 1st Avenue, Suite 100/102, Miami, FL 33137. For more information, visit their official website.
RED South Beach: Where Locals Go for Steak in South Beach
RED South Beach is back in business after shutting down early on during the pandemic. The steakhouse's original location is long gone, but the new location at 801 South Pointe Drive is just as gorgeous – or will be, rather. Right now, only patio dining is available while the inside dining room gets an upgrade.
The full menu is available outside, however, and it's a doozy. Repeat visits are in order, as there are dozens of options to be had. Among them are the shrimp cocktail, Alaskan king crab, lobster fra diavola, and veal marsala. Of course, there are plenty of steaks, including C.A.B Prime cuts like ribeye, NY strip, and filet mignon. Complementing all these meats is a vibrant wine selection that changes weekly. Cheers!
RED South Beach is located at 801 South Pointe Drive, Miami Beach, FL 33139. For more information, visit their official website.
The River Oyster Bar: The Local Hangout in Brickell
The River Oyster Bar is another place that's made quite the comeback. The Brickell institution was THE happy hour spot in Brickell up until its temporary closure. It's back now, however, and nothing has changed – except the location.
Guests can still enjoy quality seafood as well as one of the most generous happy hours in the neighborhood. While oysters play a big part in River's menu, items like whole yellowtail snapper, grilled shrimp tacos, and clams and linguini should not be overlooked. There are also a few meat options if that's more your style. Word of advice: Make a reservation – trust us.
The River Oyster Bar is located at 33 SE 7th Street, Suite 100, Miami, FL 33131. For more information, visit their official website.
Zucca: The Local-Favorite Italian in Coral Gables
After what seemed like a revolving door of restaurants at 162 Alcazar Avenue in Coral Gables, Hotel St. Michel finally found a restaurant that clicks: Zucca. The Italian eatery is always full when you pass by, and there's a good reason for that: delicious food and top-notch service.
Start your meal with porchetta and prosciutto and then work your way through mains like sedanini pasta with beef tenderloin, fresh Chilean seabass and Colorado lamb loin. Should you feel fancy, ask about the special white truffle menu that boasts impressive risotto and tagliolini pastas – at a premium that's well worth the cost. Just make sure to save room for the tiramisu.
Zucca is located at 162 Alcazar Avenue, Coral Gables, FL 33134. For more information, visit their official website.