With Valentine's Day almost here, reservations are filling up fast. Thankfully, there's still time to schedule a visit to some of South Florida's best restaurants. Consider these eight spots for treating your special someone to a memorable Valentine's Day in Miami.
Costa Med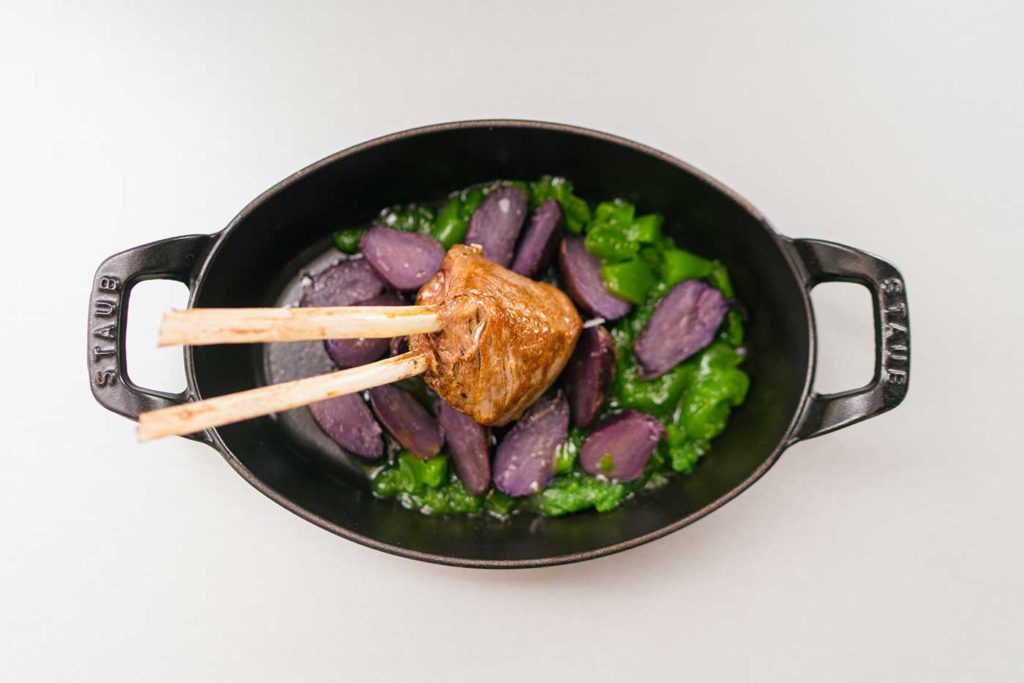 Right now, traveling to the Mediterranean isn't recommended. But you can still get a taste of it right here at home. In Key Biscayne, Costa Med provides a dazzling meal in an intimate setting. The cozy setting serves a backdrop to a menu packed with classics like steak tartare, grilled octopus, branzino, linguine alle vongole, and filet mignon. A diverse list of European wines rounds out the unforgettable dining experience.
Costa Med is located at 260 Crandon Blvd, Suite #46, Key Biscayne, FL 33149. For more information, visit the official website.
KYU
An Asian-inspired Valentine's Day awaits you at the award-winning KYU in Wynwood. The shareable menu makes for an easy excuse to get up close and personal with your other half.
Expect to find mouthwatering items like crispy pork belly, chilled king crab, Korean fried chicken, duck breast "burnt ends" and beef short ribs on the menu. Be sure to take a look at the whimsical cocktail selection, too, as it's full of fun twists on Moscow mules and other traditional drinks.
KYU is located at 251 NW 25th Street, Miami, FL 33127. For more information, click here.
Little Hen
When you think of Valentine's Day outings, dinner tends to be the first thing that comes to mind. What about breakfast and brunch, though? Little Hen in Midtown is an English-inspired boutique that's the definition of cute. The adorable décor will draw you in, and the creative fare will make you stick around.
Offerings range from pastries and breakfast staples like French toast to brunch bites such as chicken and waffles and chilaquiles. There's also a whole menu section dedicated to afternoon tea with scones, petit fours, and much more.
Little Hen is located at 3451 NE 1st Avenue, Suite 100/102, Miami, FL 33137. For more information, click here.
Lobster Shack
For something a little more casual this Valentine's Day, head on over to Lobster Shack on Miami Beach. With two convenient locations, a tasty lobster roll is never too far away. Both South Beach outposts feature the same delicious menu of lobster-centric selections, including the aforementioned roll.
Also up for grabs at Lobster Shack are lobster salad, lobster tacos, and live Maine lobster. Non-lobster fans can treat themselves to other seafood specialties like fried clams, seared tuna salad, fish in a bag, and a stone crab dinner. Warning: Get ready to roll out of here with your date.
Lobster Shack has two South Beach locations – one on Lincoln Road and one in South Pointe Park. For more information, visit the official website.
Pinch Kitchen + Bar
To pin down Pinch's cuisine would be an insult. The menu at this Upper East Side institution is ever evolving, having kept guests on their toes since 2015. It's an experience that you and your special someone need to try for yourselves. The majority of the menu is meant to be shared, including selections like the wild Patagonian red shrimp, barbecue pork belly, and chicken wings. There's also a fun chocolate orange mascarpone mousse dessert just for Valentine's Day weekend!
While you could mix and match different starters and entrees, the best value on the menu is the chef's tasting for $60 per person. The tasting includes eight courses and one dessert, which can be supplemented with a wine pairing for an additional fee. That's especially incredible for Valentine's Day – and just one of the many incredible reasons to visit.
Pinch is located at 8601 Biscayne Boulevard, Miami, FL 33138. For more information, click here.
Pubbelly Sushi
Since this year's holiday falls on a Sunday, brunch is in order at Pubbelly Sushi. The Asian restaurant from celebrated chef Jose Mendin is serving BOGO brunch cocktails from 11:30 a.m. to 4 p.m. The Valentine's Day offer applies to any of the eatery's new brunch cocktails like the Drunken Café con Leche or the Tropical Sake Mimosa.
Complement all the drinking with highlights like Korean chicken and waffles, breakfast bao buns and crispy lox. The restaurant will also be open for dinner service.
Pubbelly Sushi has multiple locations throughout South Florida, including Aventura and Brickell. For more information, visit the official website.
Toscana Divino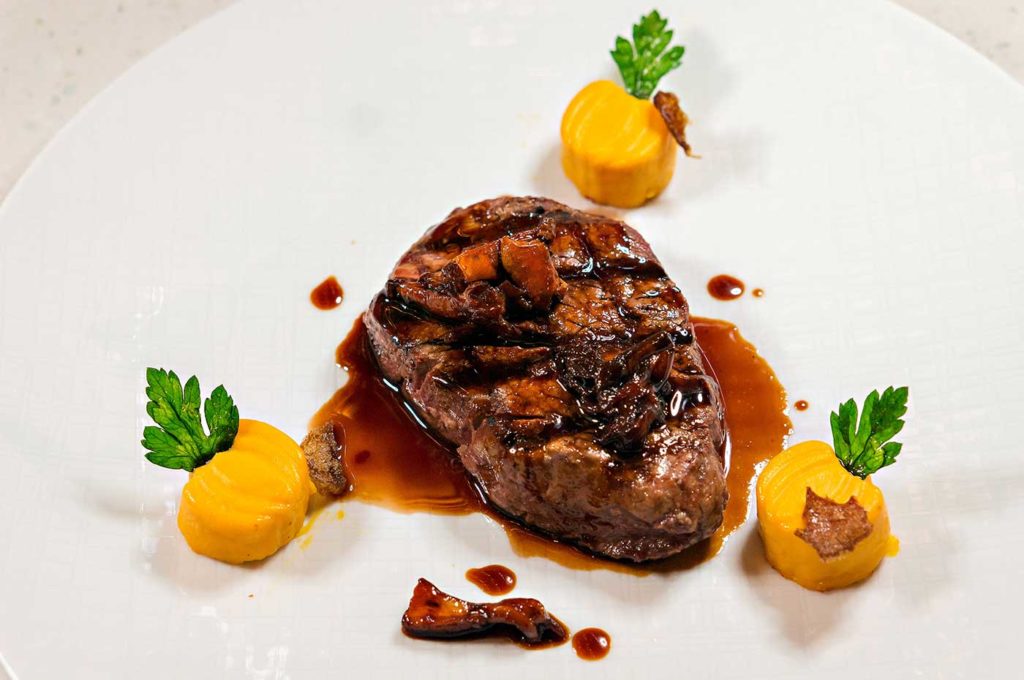 For years, Toscana Divino has stood the test of time at Mary Brickell Village while its neighbors open and shutter regularly. Its longevity is a testament to the quality of this Italian eatery. This Valentine's Day weekend, guests can indulge in a four-course menu priced at $70 per person (tax and tip not included) featuring tuna tartare, homemade chitarra spaghetti, Maine lobster and a white chocolate heart. The restaurant's regular menu will also be available.
Toscana Divino is located at 900 South Miami Avenue, #185, Miami, FL 33130. For more information, visit the official website.
Villa Azur
Miami Beach hotspot Villa Azur is offering a special a la carte menu alongside its regular French-inspired menu on Valentine's Day. The special holiday dishes include a lobster linguine, braised rib and dulce de leche semifreddo. Guests can also enjoy the Clover Club, a specialty cocktail comprised of Hendricks gin, lemon juice, raspberry puree, egg white and mezcal scent. Grab a seat at the eatery's spacious courtyard and prepare for a romantic experience like no other.
Villa Azur is located at 309 23rd Street, Miami Beach, FL 33139. For more information, visit their official website.