It's no secret that Miami's culinary scene is growing (and growing and growing). Each week, it seems like a new restaurant—or five—is opening. It's great to have so many choices, but it also makes figuring out what to eat a little more difficult.
Fear not: We here at Dish Miami have rounded up some of our favorite spots for four food staples. You can always count on these spots for a memorable meal.
Burgers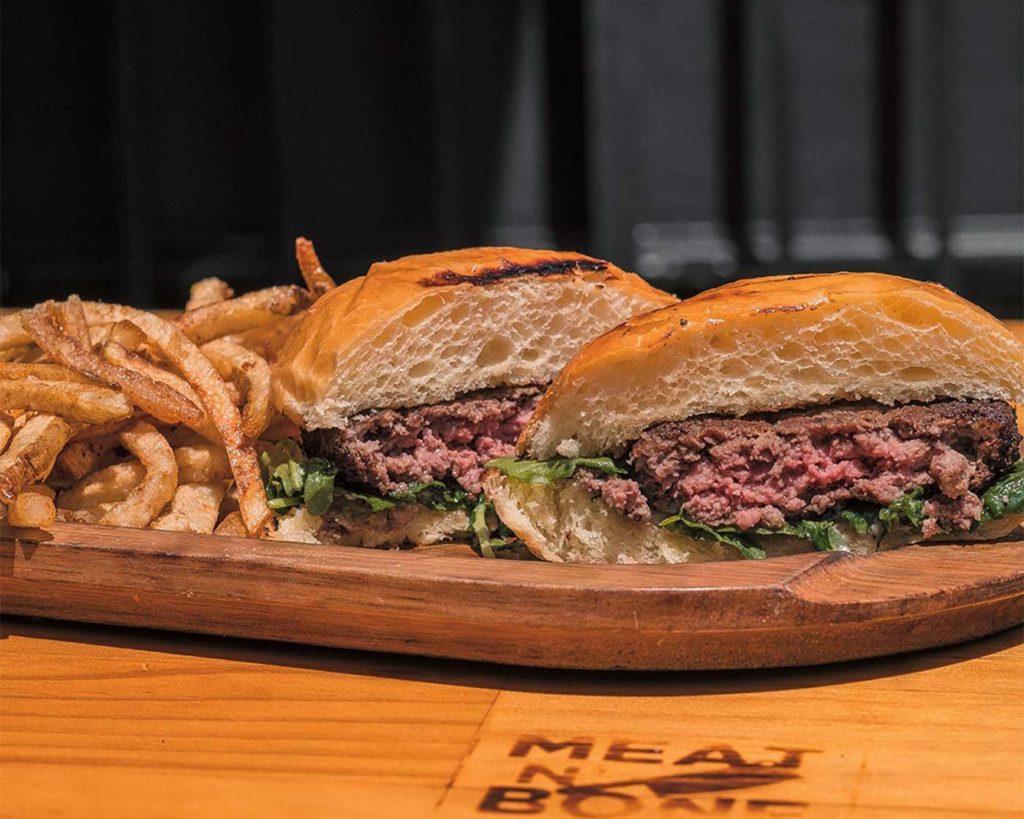 Great food is worth the drive, and great handhelds await at Palmetto Bay's Babe's Meat & Counter. The neighborhood sandwich and butcher shop has offerings like a maple rosemary sausage sandwich, a Montreal smoked meat sandwich (house-smoked pastrami!), and an awesome Cuban sandwich, but the star is Babe's Burger: a fresh ground prime and wagyu beef blend burger with American cheese, Sriracha mayo, and housemade pickles. The best part: it's super affordable!
Another standout burger can be found at United States Burger Service (USBS). Correct: That should be burgers plural. The eatery is located inside the Citadel food hall at Little River and serves up puns galore. USBS's signature burger – the single-patty Ground – is a good starting point for visitors as it's simple and delicious. Make sure to get some insurance (fries) on the side. We weren't kidding about the puns.
Options also abound at Coral Way's The Wagyu Bar. The casual steakhouse is mainly known for its amazing steaks, but the burgers deserve just as much of the spotlight. You have three to choose from: the dry-aged brisket cheeseburger (our fave); the wagyu beef burger with pickled mayo, lettuce, and caramelized onions; and the premium Miyazaki-gyu A5 burger. If you're celebrating a special occasion, go for that last one – treat yourself.
Pastas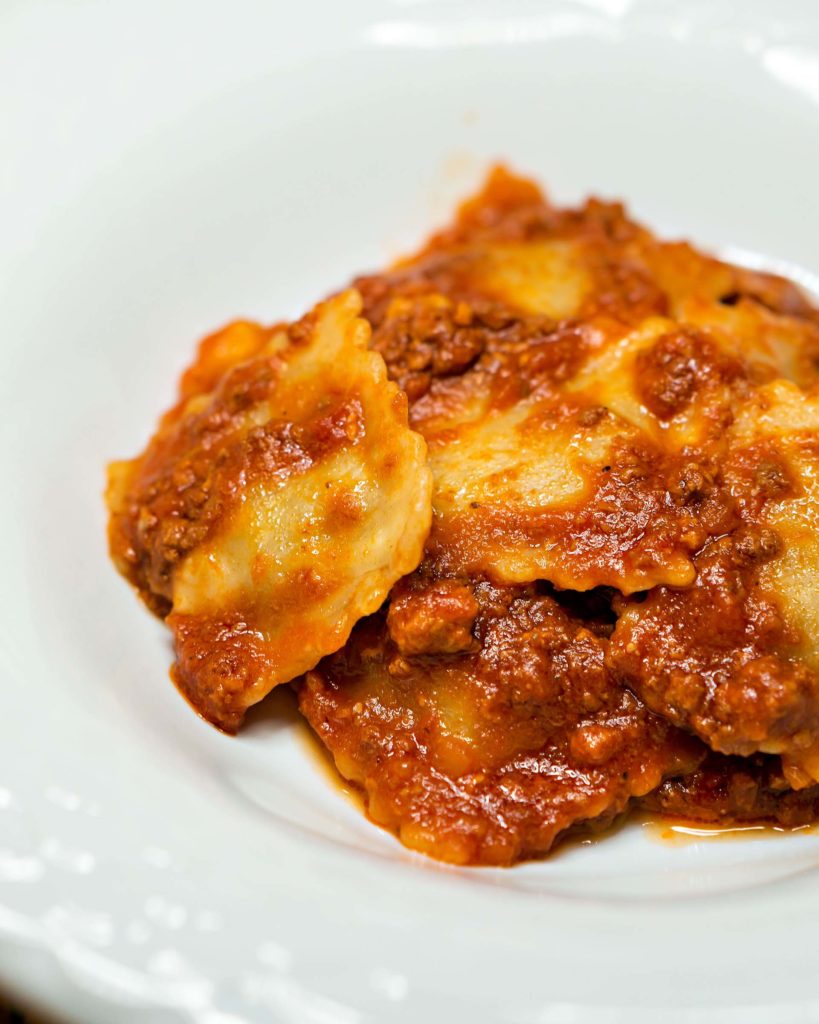 Italian restaurants are everywhere these days – so many calories, so little time. Make those calories count with a visit to one of the Isola outposts. For a more intimate experience, the original Casa Isola restaurant on Sunset Harbor is a must. The cozy eatery boasts an assortment of must-eats like rigatoni alla vodka, the bucatini alla gricia, and casarecce pasta. Over at the larger Patio Isola in MiMo, you'll find other favorites like spaghetti and meatballs, fusilli amatriciana, and fettuccine taleggio fredo. There is no wrong choice here.
Riviera Focacceria is a Midtown Miami gem. You've seen us gush about the restaurant's focaccia con formaggio but don't fill up too fast on this starter. Riviera's classic lasagna is another winner, as is the ravioli ragu Genovese with spinach, beef, and parmesan cheese. Feeling adventurous? Consider the spaghetti bottarga e sedano (salt cured fish roe, celery, and parsley). It's not a flavor profile that works for everyone, but we found it unique and tasty.
If you care about wine as much as you do about pasta, head over to Toscana Divino. Home to one of the largest wine collections in the city, Toscana is definitely a place you want to uber to. Once there, find your perfect bottle and dig into the mouthwatering tortelli buffalo ricotta and spinach or the mushroom risotto with forest mushrooms and black truffle. The pici senesi with duck ragu is another solid selection. The menu is always changing, so make sure to visit often.
Steaks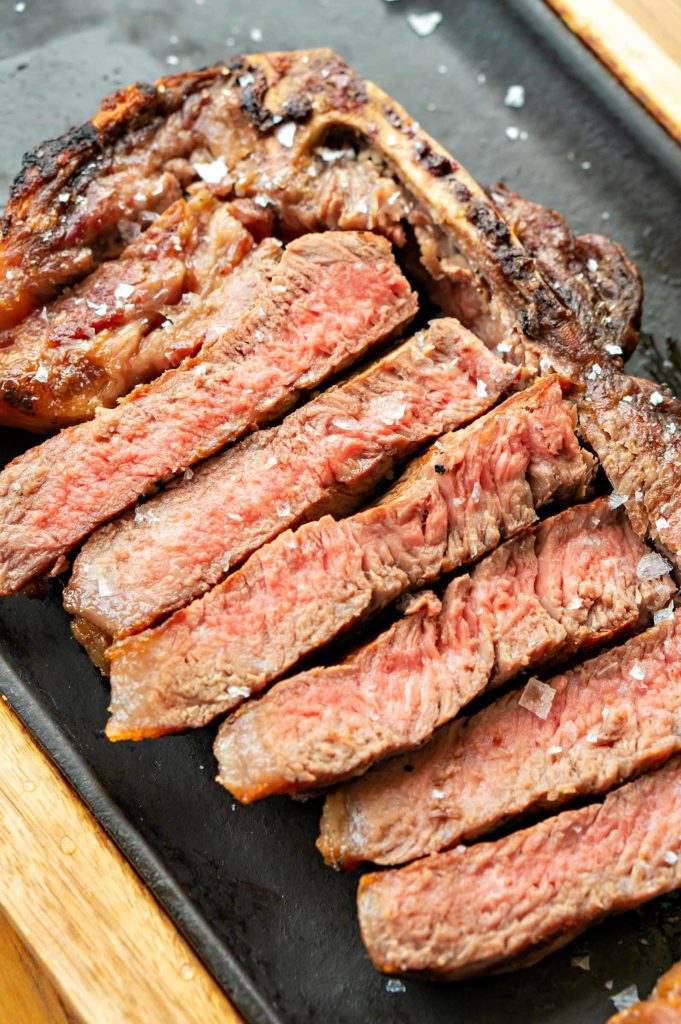 Like we mentioned earlier, The Wagyu Bar is an exceptional steakhouse in the Coral Gables area. They have it all, from tons of ribeye and New York strip to craft steaks like picanha, Denveber steak, and center-cut baseball steak. The menu does a great job at explaining everything you're eating, so you'll leave not only satisfied but a little more knowledgeable. If you can swing the premium price, consider the steak omakase – there's nothing like it in the city.
Exploring South of Fifth? Then you need to visit RED South Beach. The South of Fifth staple is a cut above the rest when it comes to meat. On the menu, you'll find items like Certified Angus Beef prime ribeye, New York strip, and dry-aged prime porterhouse – any of these is enough to feed two people. If you're in a big group, though, splurge on the ultimate meat board with the famous tomahawk, bone-in filet, bone-in strip, and lamb chops. It is meat heaven on a plate.
Further north, Stripsteak at the Fontainebleau Miami Beach serves up incredible offerings like an Australian wagyu skirt steak and a prime boneless ribeye. Our personal favorite: The dry-aged prime bone-in strip steak. It's something that needs to be experienced firsthand – we won't waste words describing it. Accompaniments like yuzu kosho bearnaise and black truffle butter take things to the next level. We walked out with huge smiles.
Sushi
B-Side Sushi has some of the best rolls in Miami. Don't take our word for it: You'll agree once you take a bite of the Sansho roll with its crispy shrimp, avocado, torched salmon, and special sauce. It's a best seller for a reason. The Totoro with its spicy tuna and soy-marinated mushroom is another highlight on a menu full of highlights. The eatery also has traditional rolls like California and JB rolls in case you don't want anything fancy. It's a one-stop sushi shop, and one you'll instantly fall in love with.
Omakase doesn't have to cost an arm and a leg. The perfect example is Sushi Yasu Tanaka, which is home to one of the most affordable (and best) tastings in town. There are tastings for all price points, and the tuna, salmon, and other fish are just so so fresh. A la carte options are also available, but that can add up fast. We sound like a broken record, but get the tastings – expect to become a regular afterward.
Speaking of affordable, Su-Shin Izakaya is ideal for a quick sushi lunch. The Coral Gables establishment is known for its fast service and quality food at budget-friendly price points. The bento box lunch special is hard to beat. Not only do you get sushi or sashimi, but you also get shrimp and vegetable tempura, an additional California roll, salad, and miso soup. All of that for $15 is a steal.