In recent years, the vegan diet has grown from a small health and wellness trend to a full-blown foodie movement. Many chefs, restaurateurs, and influencers alike have jumped on the bandwagon for a variety of different reasons, Veronica Menin, co-owner of Love Life Cafe is truly passionate about spreading the vegan message. Her journey began as a personal one of self-discovery as she realized her calling was not in the corporate world, but rather an immersion into integrative nutrition—a path that ultimately led her to open Love Life Cafe along with her husband Diego, who just happens to be a vegan cook. After a few successful years in Miami under her belt, Veronica's sights are now set on expansion to Orlando and beyond. We recently caught up with her to discuss her passion for all things plant-based.
How did you get into the world of health and nutrition?
Health and wellness have always been my passion since I was a young girl. After graduating from the University of Miami with a double major in journalism and psychology, I still found myself lacking passion in my profession. Eventually, I joined the Institute for Integrative Nutrition in 2010 in NYC, where I was able to get the tools to turn my real passion, which was health and wellness, into a profitable career, which initially was as a health coach.
When did you first become a vegan and why?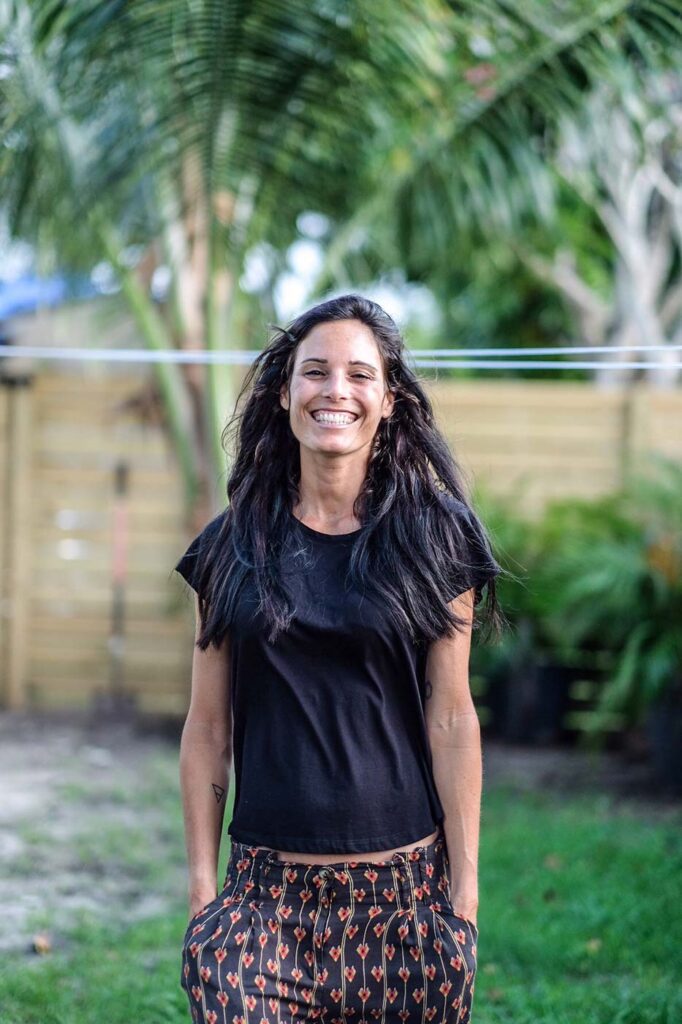 I became a vegan in 2008, while going through a very difficult time in my life, which led me into practicing more yoga, spirituality, self-love, and awareness. Once I was exposed to veganism by my yoga teacher, everything made sense to me and there was no turning back. From animal cruelty to health, to the environment, even our own energy, not sousing animals made complete sense.
What non-Vegan foods do you miss the most?
I only miss cheese. Everything else repulses me honestly. Even the smell.
For people that don't want to commit to full veganism, what are a few tips to help them live a healthier foodie life?
You can be vegan and not necessarily be healthy. Some vegans are only in it as a response to animal cruelty. If you want to benefit from the several benefits of a vegan diet, you need to make sure to include whole foods in your diet. You can have vegan junk food that tastes amazing, but to stay healthy you need to stick to whole foods, like whole grains, legumes, fruits, healthy fats like nuts and avocado, and all colors of the rainbow. Do not worry about protein intake, that is a myth. Fiber is way more important and difficult to fulfill in other diets, but not in the vegan diet.
What vegan food and drink trends are you most into right now?
I'm generally not into trends, but one of my new favorites is the Just Egg product. I am loving being able to make omelet, frittata, and scrambled eggs without having to use tofu.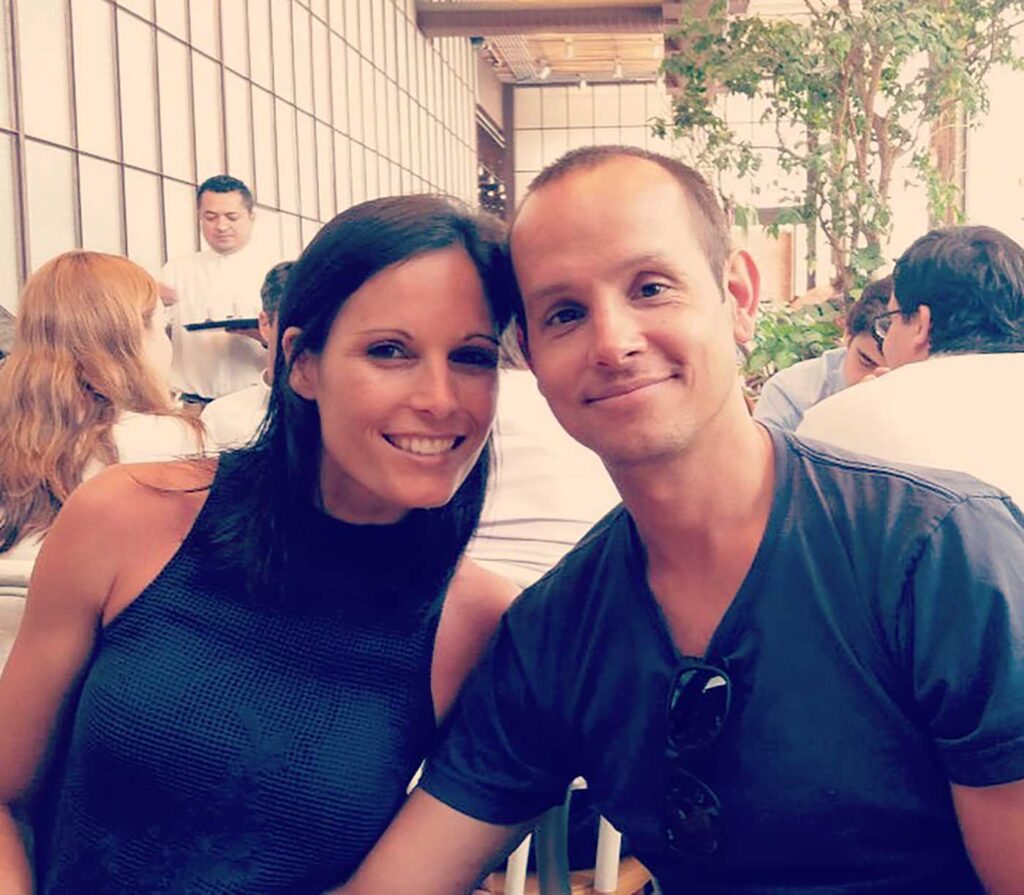 Why did you want to open a vegan restaurant in Miami?
I opened a vegan restaurant in Miami for one simple reason: spreading the vegan message is my ultimate purpose in this life. When I met my husband Diego, who is an amazing vegan cook, is when I knew the time had come to make it happen.
How did the Wynwood space come about – why Wynwood?
Our first location in Wynwood was originally a wellness center, with a vegan cafe, yoga, meditation, alternative medicine, and a communal space for health and wellness. We thought Wynwood was the best location considering the demographics of innovative minds, creative community, and a neighborhood that really embraces our concept and vibe.
What are three things that you didn't expect when opening a restaurant?
Bad reviews lol I never knew how mean-spirited and cruel human beings could be until I opened a restaurant and had to deal with the occasional grumpy and unhappy souls that can complain about the most unusual things. Not sure there was anything else I did not prepare for.
How long has the Wynwood location existed? Has it changed much since you opened? We have been in Wynwood for 5 years now.
As I mentioned previously, we started off as a full circle wellness center, and the cafe was a small part of it. In 2018 we decided to move into a restaurant only space, but we still cultivated our wellness center culture and mission as a food establishment. When we started, Diego built our small kitchen from scratch. He built the tables, the one counter we had, and we used to do everything ourselves, from shopping to prepping to helping customers, to cooking to cleaning. Now we have over 40 employees, an executive chef, and we are opening our third location.
What is your most popular dish at Love Life Cafe?
The best veggie burger in America has been the best seller every single day since 2017.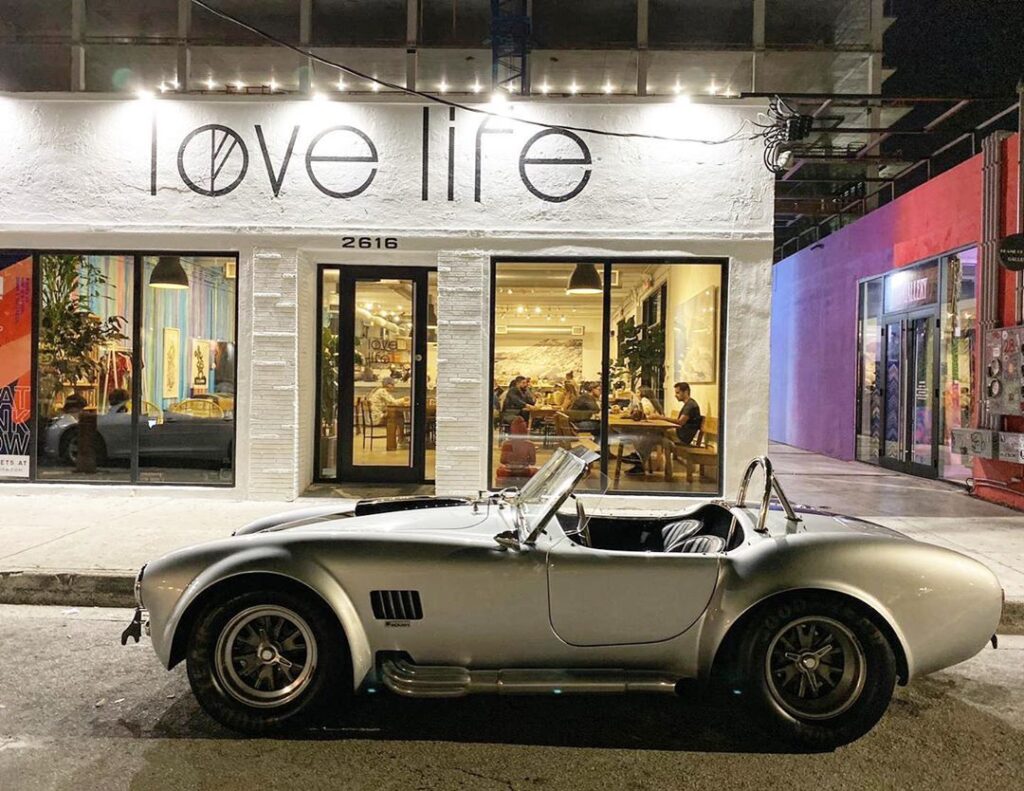 What is your favorite dish at Love Life Cafe?
I do not have a favorite, to be honest. Diego created the menu based on how he and I eat, so we love all the dishes!
Is there anything that you would like our readers to know about your food or philosophy?
Like I said, the menu was created based on how Diego and I eat: foods made from wholesome and real ingredients, nothing fried, no soy, no artificial sweeteners, just clean and delicious. We also serve pretty large portions. As athletes, we eat a lot, and it is a pet peeve of us when we go to a vegan restaurant and we have to order 3 things to get full. You should feel satisfied with just one.
If you could pick one positive thing to come out of the COVID-19 pandemic what would it be and why?
COVID-19 has had a lot of dark impacts, but it has also raised awareness of how important our immune systems are and how health is our biggest wealth. We are seeing more and more people turn to healthy eating habits, and we hope that it will stay as a behavior for many years to come – for the sake of healthier humans and a more positive impact on our environment.
Now that indoor dining is back (in a limited capacity), what changes are you making that you are most excited about?
It is so nice to have guests back in our dining room. For a while, it felt the restaurant was missing its soul. Cleaning is our #1 priority more than ever, and also an entire new FOH counter to keep staff as distanced as possible from each other.
Based on the "new normal" we are all facing, what do you think is next for the Miami food scene? Where does it go from here?
I think that casual dining has definitely been the survivor, especially healthy fast-casual. Even though not everyone is willing to go out to eat at a fine dining restaurant, everyone needs to eat. Providing options that guests can eat every day is definitely a win.
With a lot of small businesses, unfortunately, closing recently, you're actually expanding your business by opening a new restaurant in Orlando. Why Orlando?
Orlando is the first of many cloud kitchen models we plan to open in the next year. Orlando was first in line because we wanted to penetrate a whole new market which is close enough to home where we can still be close enough to oversee it before exploring other states. Orlando is also a growing market with a lot of potential for plant-based dining.
What are some other cities that you would be interested in expanding to?
We'd rather keep that secret for now. ????