Looking for some restaurants to help blow up your TikTok? These eateries have the winning formula of beautiful dishes and great vibes. 
While you're at it, follow us on TikTok and share your creations with us.
Casa Isola/Patio Isola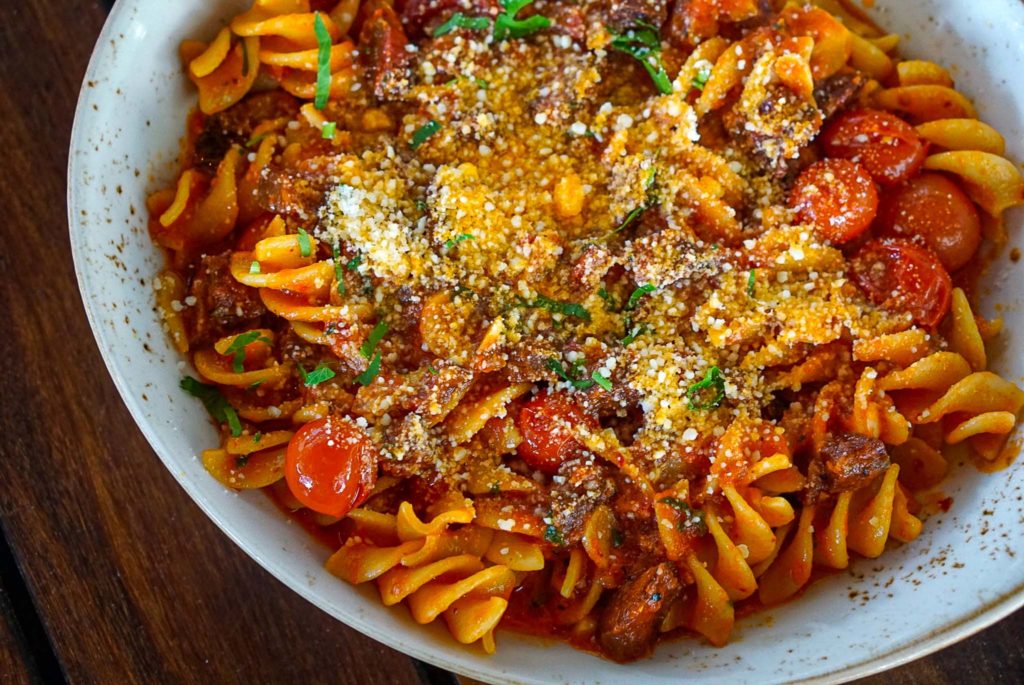 All Italian food is not created equal. Case in point: The dishes at Patio Isola and Casa Isola are among the best in their respective neighborhoods. Over at Miami Beach's Casa Isola, you can load on acclaimed dishes like the rigatoni alla vodka, veal chop parm, and the beloved Sunday Sauce, all of which are a feast for your eyes and taste buds. On the mainland, Patio Isola offers all these dishes and even more like pizzas and sandwiches. No matter which location you visit, you're going to have plenty of TikTok content.
Casa Isola
Patio Isola
The Lobster Shack
Lobster rolls come in all shapes and sizes at The Lobster Shack, they all make for a great video. Like this one.
The concept has two locations in South Beach, and you'll find the same delicious menu at both. Start with the classic lobster roll and then work your way through the menu with cool creations like the Cajun lobster roll, claw lobster roll, and Poseidon roll (lobster, king crab, and blackened shrimp). Expect to roll out of here, as the restaurant doesn't skimp on portions; these rolls are stuffed with protein. There are other tasty non-lobster items as well, but the signature item is what you and your followers are here for.
RED South Beach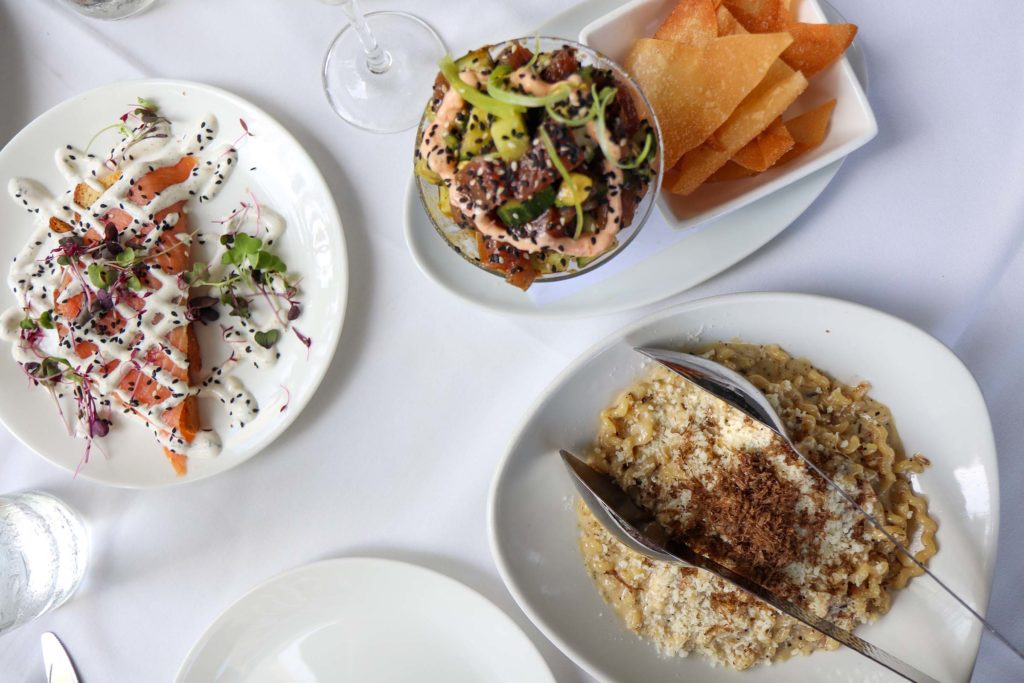 RED South Beach serves up the quintessential steakhouse experience: quality meat, stiff drinks, and an elegance that's unmatched. About those meats: Expect to find Certified Angus Beef galore here, with cuts ranging from Japanese Miyazaki wagyu and prime filet mignon to dry-aged prime Kansas City bone-in strip and prime porterhouse. It's a carnivore's paradise, and everything tastes as good as it looks. We'd be surprised if you didn't take out your phone to snap some photos or videos.
Rosa Sky
Rooftop venues are becoming a dime a dozen in Miami, but few can provide the view and experience that Rosa Sky does. The Brickell bar and lounge features a jaw-dropping look at the Miami skyline that's complemented by delicious tapas and gorgeous drinks. On the menu, guests will find items like buffalo chicken empanadas, tuna tiradito, salmon tacos, picanha skewers, and much more. The bigger draw here, however, are the cocktails that will wow you with presentation and flavor. Standouts include the PB&J old fashioned; the fall fling with Bacardi rum, apple cider, and brandy; and the Honey Barr with honey gin, St. Germain, and prosecco.
Rosa Sky is located at 115 SW 8th Street, 22nd Floor, Miami, FL 33130. For more information, visit their official website. 
Sexy Fish
You can't talk about TikTok-worthy restaurants without mentioning Brickell's Sexy Fish—the place was built for social media. While the flashiness might be a turnoff for some, don't let the glitz and glam fool you: There's substance behind this restaurant—the food is actually good. Despite the name, the restaurant offers more than seafood—in fact, the restaurant specializes in Asian-inspired cuisine. Some highlights: the prawn gyoza, lobster tempura, sticky pork ribs, and the caramelized lamb rack. Before you leave, make sure to use the restroom—it's a strange recommendation, but trust us. 
Sexy Fish is located at 1001 South Miami Avenue, Miami, FL 33130. For more information, visit their official website.