In Miami, you can find steakhouses practically anywhere. Any steak joint will happily serve you up some beef, but there's no place like The Wagyu Bar. This humble eatery, located slightly east of Coral Gables, isn't satisfied with just slapping a steak onto your plate and calling it a day. The Wagyu Bar prides itself on letting you know exactly what you're eating.
No other place in Miami will give you a quick Steak 101 lesson with your meal. At the Wagyu Bar, the menu breaks down beef grading, sourcing, and other fun facts about all their meats. It's an eye-opening experience, especially for those of us who always see words like "prime" and "dry-aged" on the menu – and still aren't quite sure what they mean.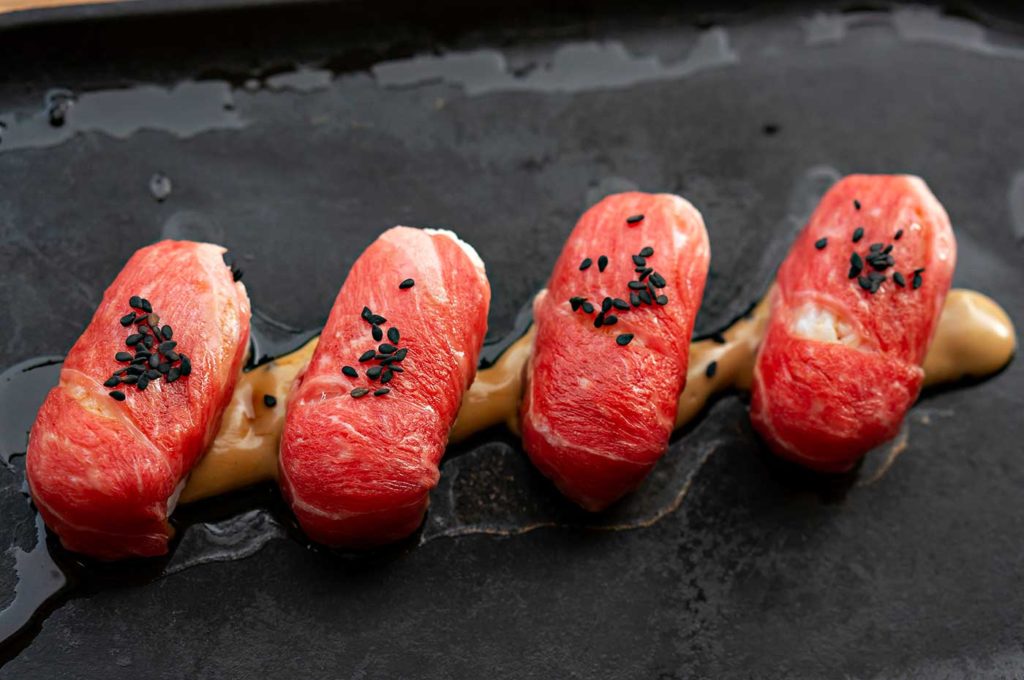 So, whether you're a steak novice or a steak expert, you'll feel right at home at The Wagyu Bar. There are USDA Prime steaks, G1-certified steaks, A5 wagyu and more to be had here, and all of them have their own little descriptions. Ribeye, filet, hanger, tomahawk, porterhouse… every possible cut you can think of is available. This is not a place for vegetarians.
Given the variety of selections, your best bet is to ask your server for some recommendations. We'll give you ours, too: For a funky yet addicting flavor, consider the Kansas steak. For something a bit more traditional, there's the hanger steak.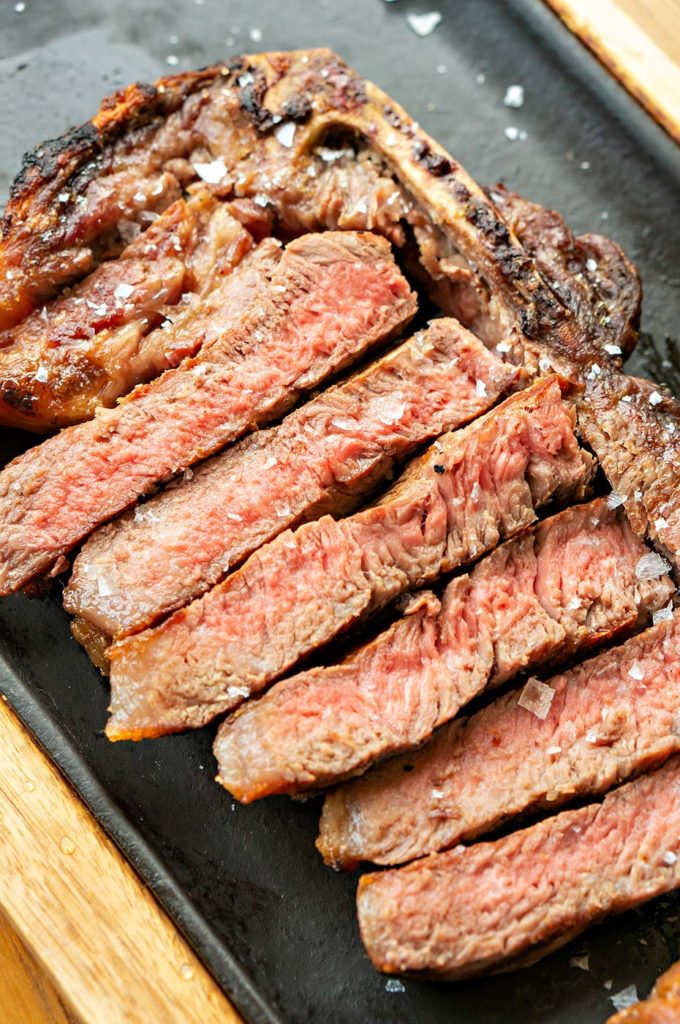 But if you want the cream of the crop, focus on the Beef Marbling Scale (BMS) section. It's in this section that you'll find some of the finest options in town, especially the A5 options. While you can expect to pay significantly more for the quality, these are the steaks that truly set The Wagyu Bar apart from the crowd.
With such a focus on meat, meat and more meat, we wouldn't blame you for thinking the rest of The Wagyu Bar's menu is an afterthought. That seems to be the case at many steakhouses we've encountered. The good news: That's not the case at this steakhouse.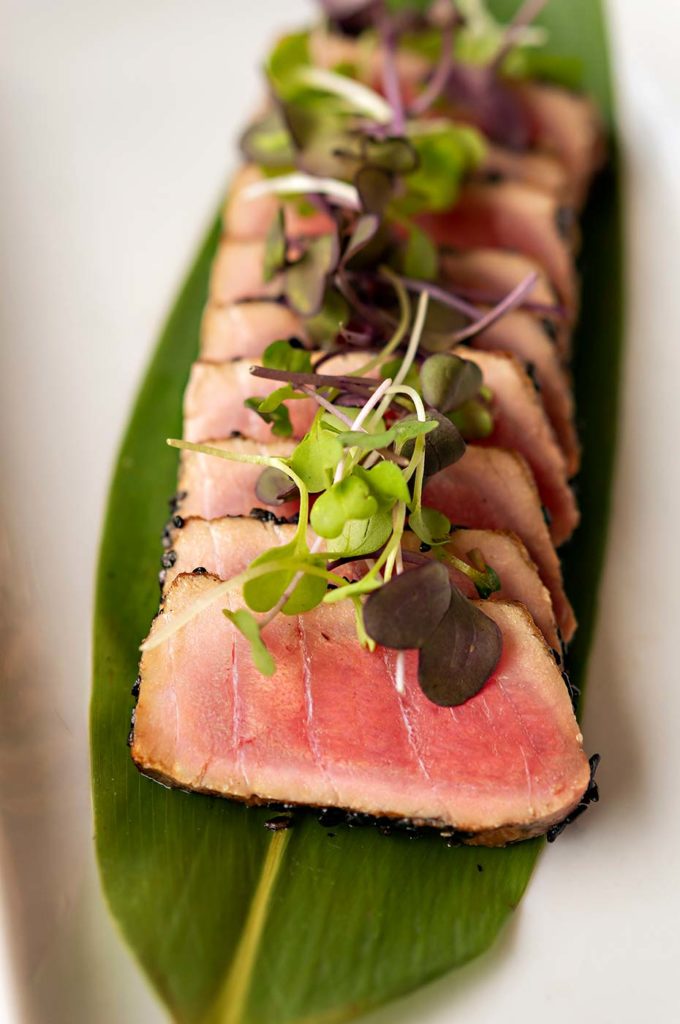 The Wagyu Bar puts just as much thought into its non-meat offerings. While we were blown away by our steaks, we were equally wowed by items like the tuna tataki and salmon carpaccio. We didn't try them, but we'll be back to order the tequenos, tiger prawns and salmon steak. Even the sides like the bacon brussels sprouts and truffle fries – items that you see on most menus these days – stood out.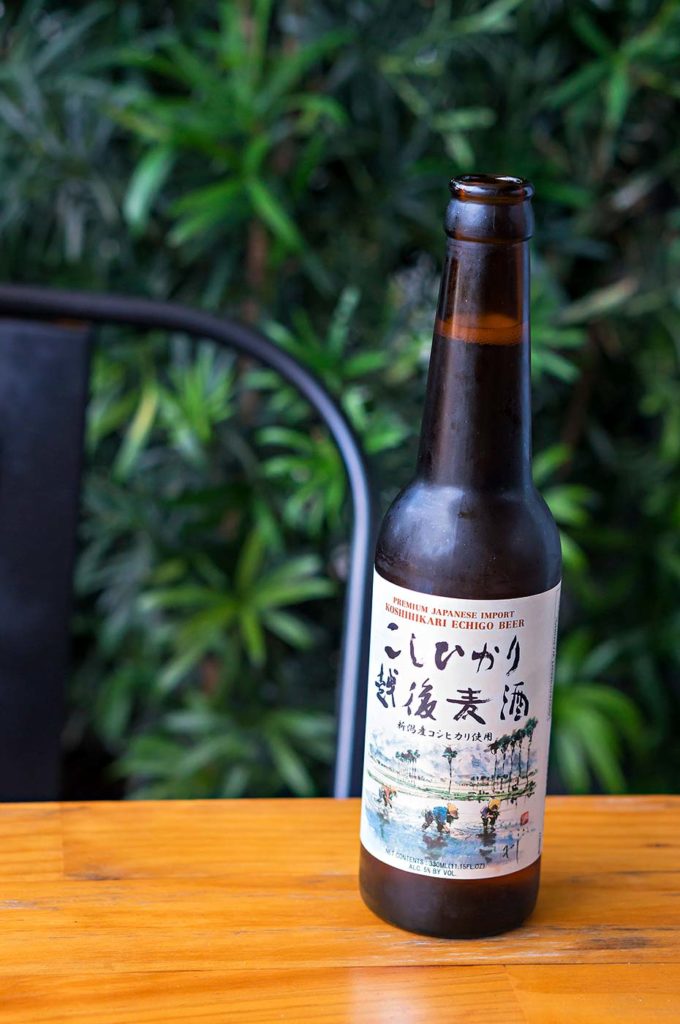 Now let's talk alcohol. Compared to other places, the selection is on the smaller side. But what Wagyu lacks in quantity, it makes up for in quality. Expect to find award-winning sakes and wines along with a handful of beers like Estrella Damm Inedit and the company's old Grillmaster's Ale. The Wagyu Bar does not have a full liquor license, but there are beer and wine "cocktails"with a few other surprises.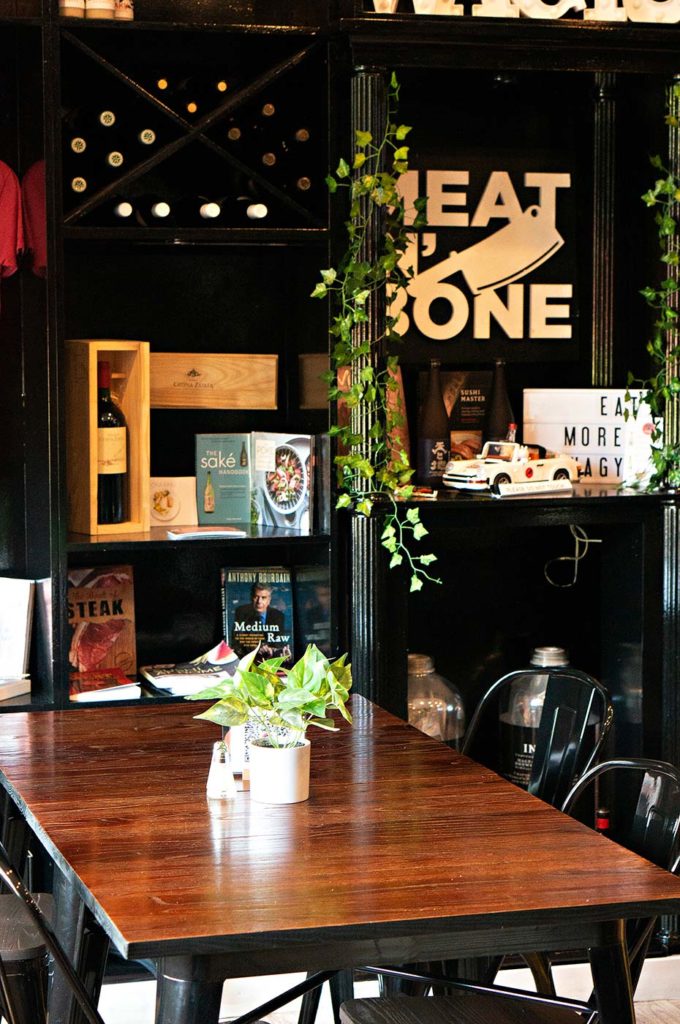 When we left The Wagyu Bar, we left with full bellies and wide smiles. In fact, we could not stop thinking about our Kansas steak and wanted to buy some to grill at home. Did you know you can do exactly that?
A few doors down from the restaurant is the company's retail operation, Meat N' Bone. If you're super impressed by any of The Wagyu Bar's steaks, you can walk right over and get some for the road. Or if you're not ready to make your move yet, you can order it later through their online storefront; there's also merchandise and other goodies available for purchase. The Wagyu Bar and Meat N' Bone have thought of everything – now do yourself a favor and check them out.