When it comes to fresh, affordable seafood on Miami Beach, you'll be hard-pressed to find a better value than The Lobster Shack. With two SoBe locations – one on Lincoln Road and another at South Pointe – delicious lobster rolls and other flavorful fare are never too far away in the area.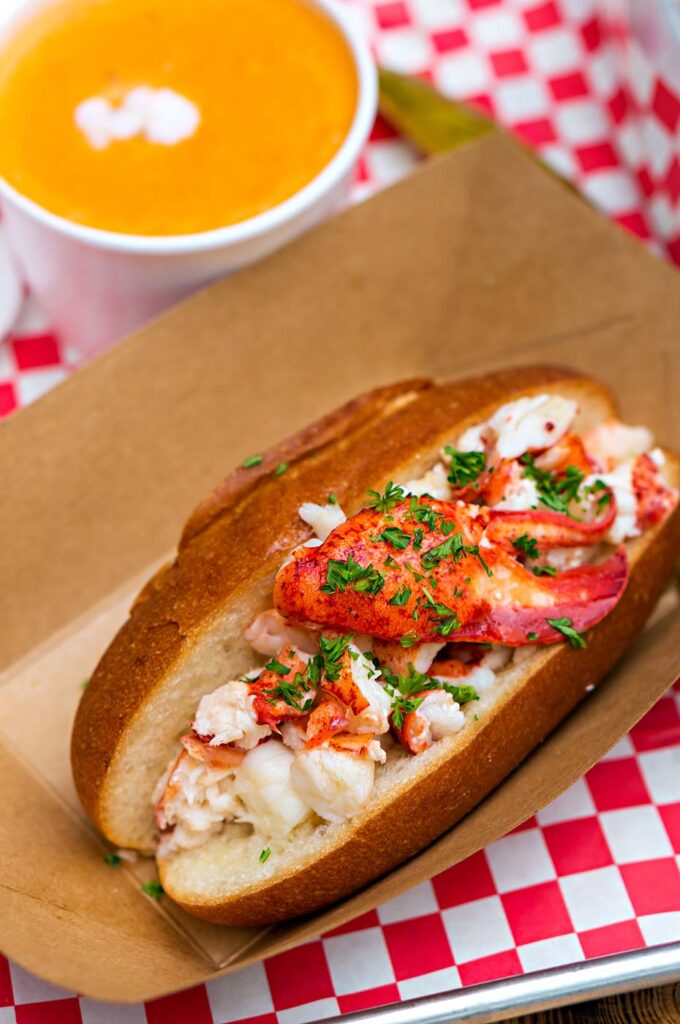 Both locations offer similar menus, so the hardest choice you'll be making is whether to be closer to the sand (South Pointe) or the people (Lincoln Road). Once you've picked your preferred spot, figuring out what you want to eat is fairly simple because, well, everything is pretty darn good; a wrong choice does not exist here.
The menu features a lot of familiar faces: oysters, fish tacos, clam chowder, fried shrimp and – of course – lobster rolls. But those options don't even begin to make a dent in the extensive menu, which also features more upscale bites like lobster cocktail and seared tuna salad.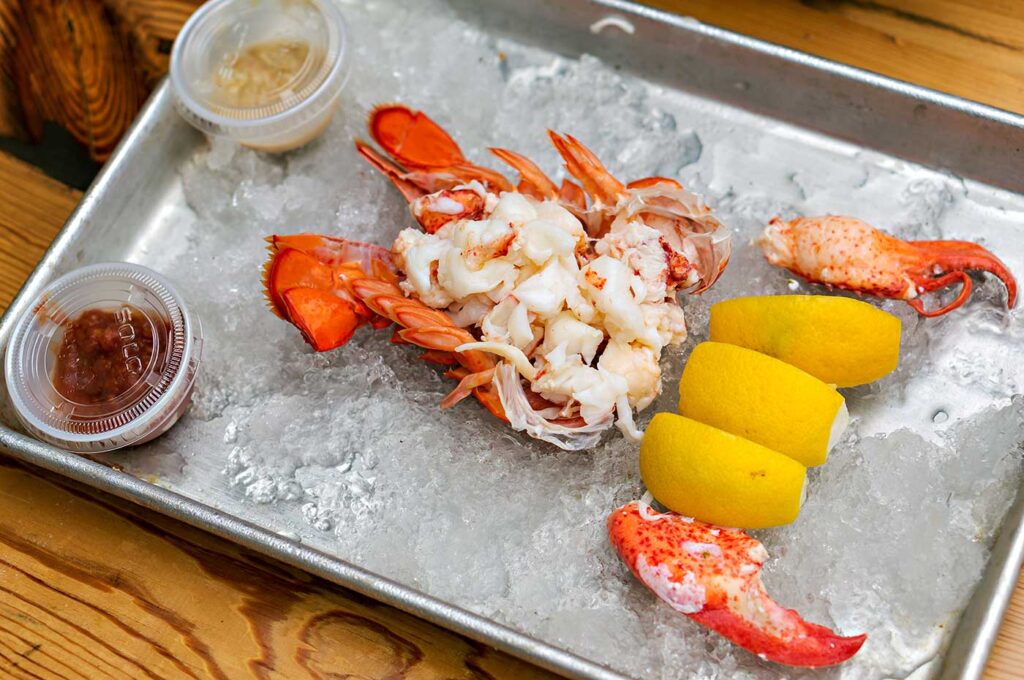 It's these latter selections that really elevate The Lobster Shack beyond the typical "fried food shack" you might be accustomed to. The lobster cocktail is a considerable raw bar selection, one that will have you fighting over the last bite despite its massive size. Same for the seared tuna salad, whose grand scale makes it ideal for a big party to share. We were not expecting something so big and ended up with enough leftovers for at least one more meal; The Lobster Shack does not skimp on tuna.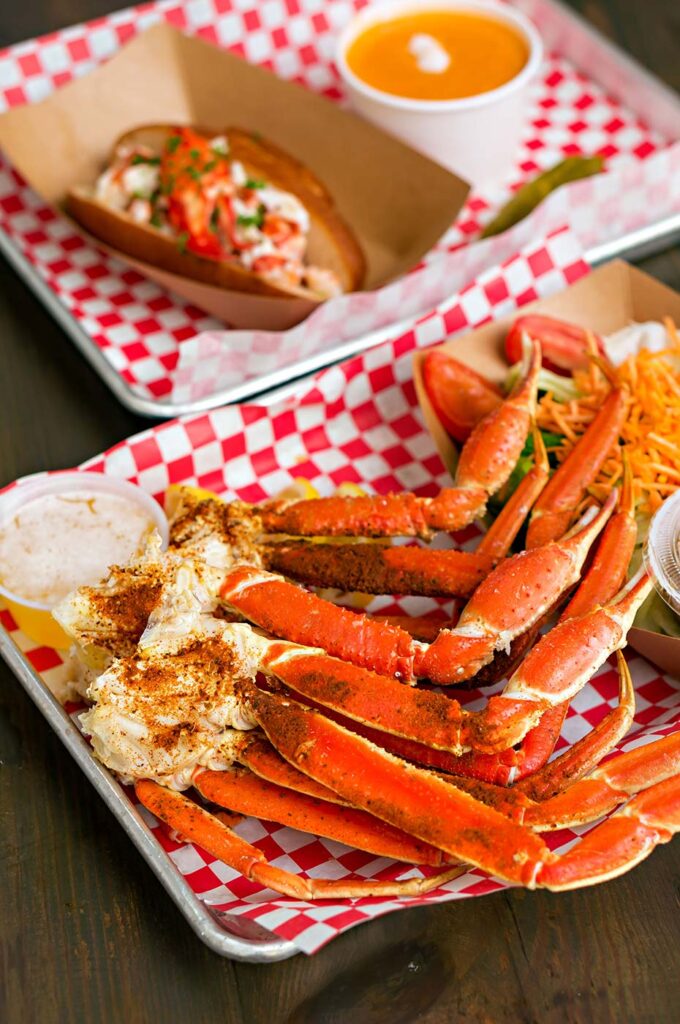 But back to the tried-and-true seafood classics: TLS does them all – and well. Starters like the Lobster Bisque do a great job at setting high expectations for your meal… expectations that are continuously exceeded as you make your way through the menu. If you're looking for a quick bite, the basket and taco options should be your go-tos. They come out quick and fast, and you can leave full at under $15.
That said, The Lobster Shack is best enjoyed at a leisurely pace. You will want to take your time savoring each bite of whatever roll you end up ordering – and you absolutely should order a roll. The almighty lobster roll can be served warm with butter, chilled and lightly dressed or in other tasty variations. First-timers should opt for one of the classic preparations and then come back for a more unconventional one like the spicy lobster roll, which comes with jalapeno slaw and other seasonings.
It should come as no surprise that live Maine lobster is the star of the menu. Available in 1 ½ and 2 ½ pound portions, the lobster is sure to bring a smile to your face; it's a lot of food for $30-$50. You could tackle it alone, but again, it's probably better that you share.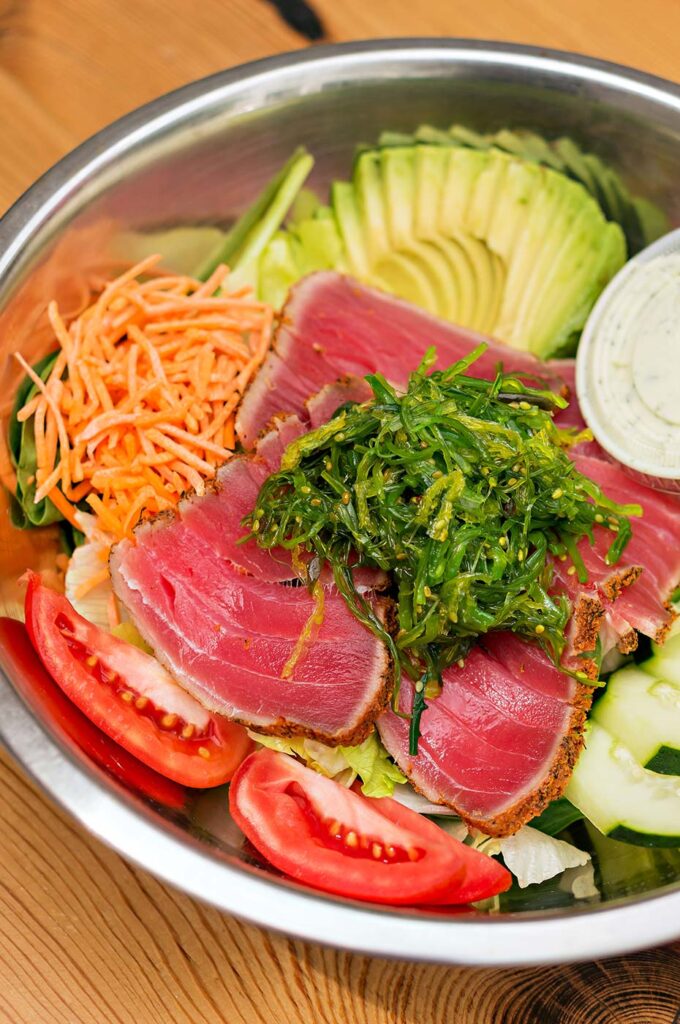 What we particularly love about The Lobster Shack is their Lazy Lobster option. Instead of handling the shell and working for our food, you can pay extra to have the kitchen do it for you. It saves a lot of time and mess. And for self-conscious eaters like ourselves, it helps us look like we know what we're doing. Other entrée options like the snow crab and king crab dinner are also available and just as filling. There are also burgers and hot dogs here, but if you're not here for the seafood, you're at the wrong place.
Rounding out the offerings is an inexpensive (by South Beach standards) drink menu with refreshing cocktails like vodka lemonades, pina colada and the "Soon to Be Famous" margarita. Should you decide to sit outside, you'll definitely need one — or three — of these libations to cool off.
In the end, The Lobster Shack checks all the boxes for a memorable meal in our books. Affordable, high-quality food? Check. A lot of variety? Check. Covered outdoor seating for dining out in a pandemic? Check. You can't ask for more, and at The Lobster Shack, you don't have to.