There's a certain feeling you get when you walk into someplace special. And that fuzzy feeling is exactly what you'll get when stepping into The Doral Yard.
Just like its beloved predecessor The Wynwood Yard, this Downtown Doral version of the community hub is packed with fun programming and great food. Here's a quick breakdown of the dining options currently available at this special spot:
The Savory Stuff
Della Bowls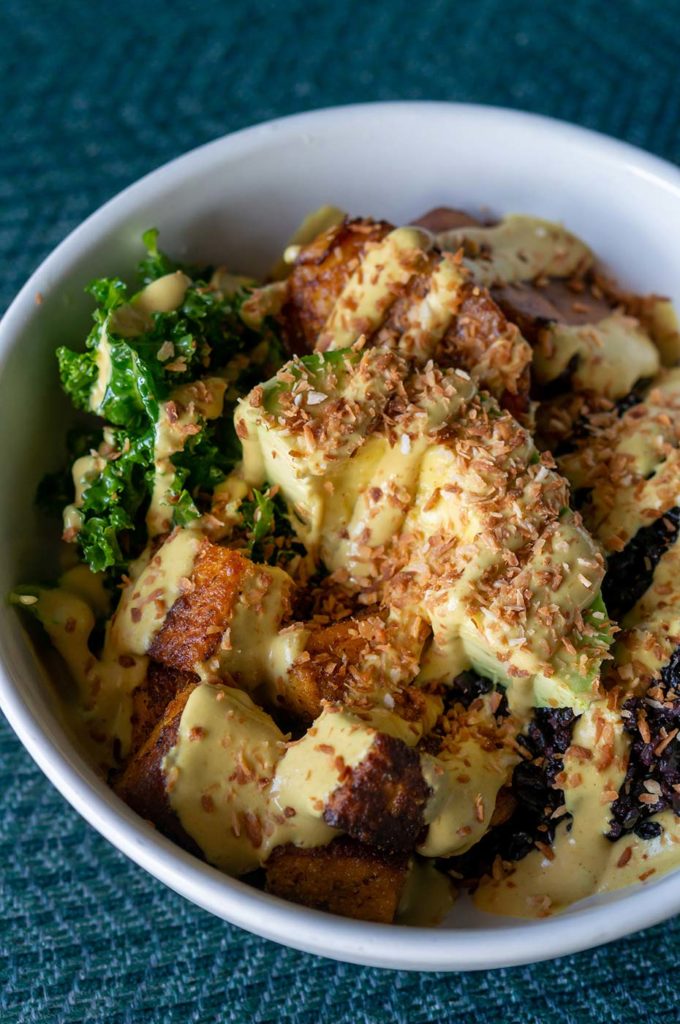 Della Bowls was a hallmark of The Wynwood Yard for years, and it's taken its talents westward. As the name suggests, diners can expect a bevy of healthy bowls to enjoy. One thing to note: All of the delicious global-inspired bowls on the menu are plant-based.
Try a taste of the Caribbean with the aptly named Caribbean Bowl, full of black coconut rice, plantains, kale, avocado, and more. Or take a trip to the Mediterranean with a bowl brimming with brown rice, chickpeas, sweet potato, hummus, and raw roots. Guests can even create their own with over 20 different customization options, including quinoa, tempeh, sesame broccoli, and toasted coconut.
Un Pollo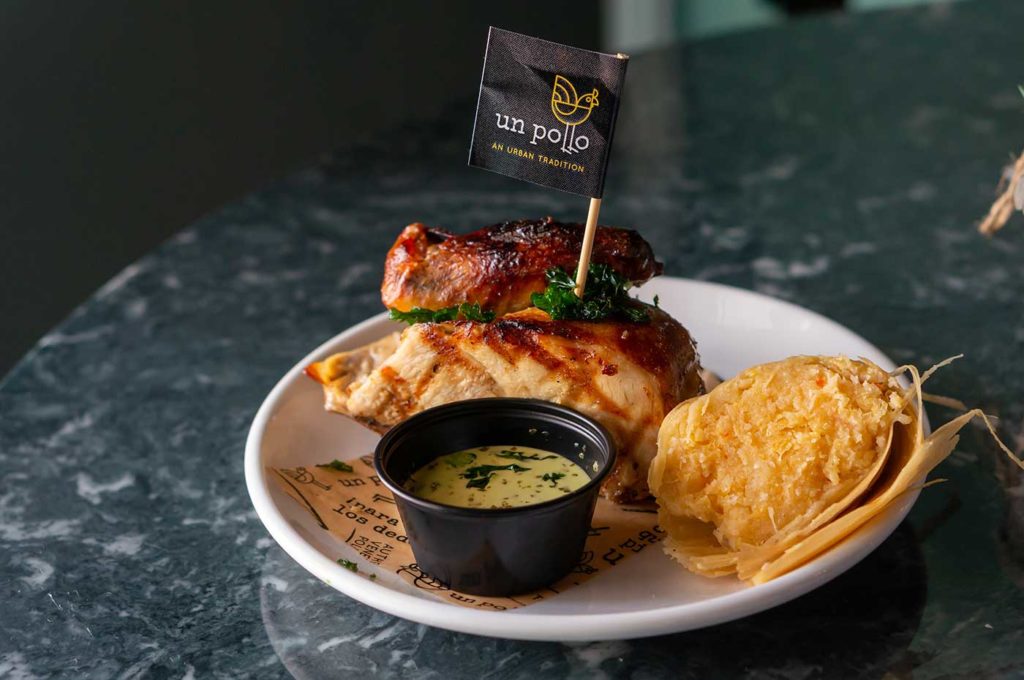 Venezuelan rotisserie chicken is the star of the show at Un Pollo. The concept is home to an extensive menu of small bites, shareable plates, sandwiches, and more with Latin-American influences. If there's one thing you need to try, it's obviously the chicken, which usually comes in half and whole sizes (plus a smaller lunch size). Beyond that signature dish, there's no wrong choice.
Round out your meal with bites like mini arepas, empanadas, and cheese puffs or skip the chicken altogether and dive face-first into a parrillada platter aka meat paradise. There's also a kids menu, so that the little ones don't miss out on the fun.
Yip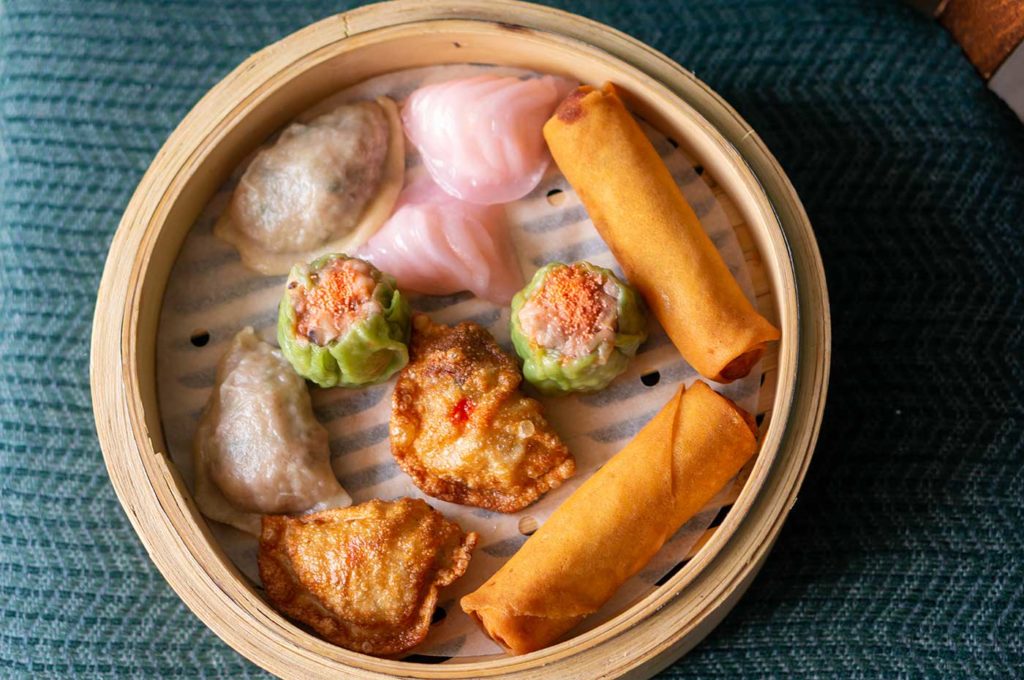 Yip at The Doral Yard serves up dim sum and then some (we've been waiting to say that). The Asian eatery is known for its steamed delights like soup dumplings and shrimp dumplings. They also have fried options like pork dumplings and veggie spring rolls plus an assortment of bao buns. Wok stir-fry is another highlight here, and you can customize it to your liking with noodles, fried rice, and proteins galore (like our fave, peking duck). Can't make up your mind? Visit during lunch for a hearty bento lunch special that includes a little bit of everything.
The Sweet Stuff
Paletas Morelia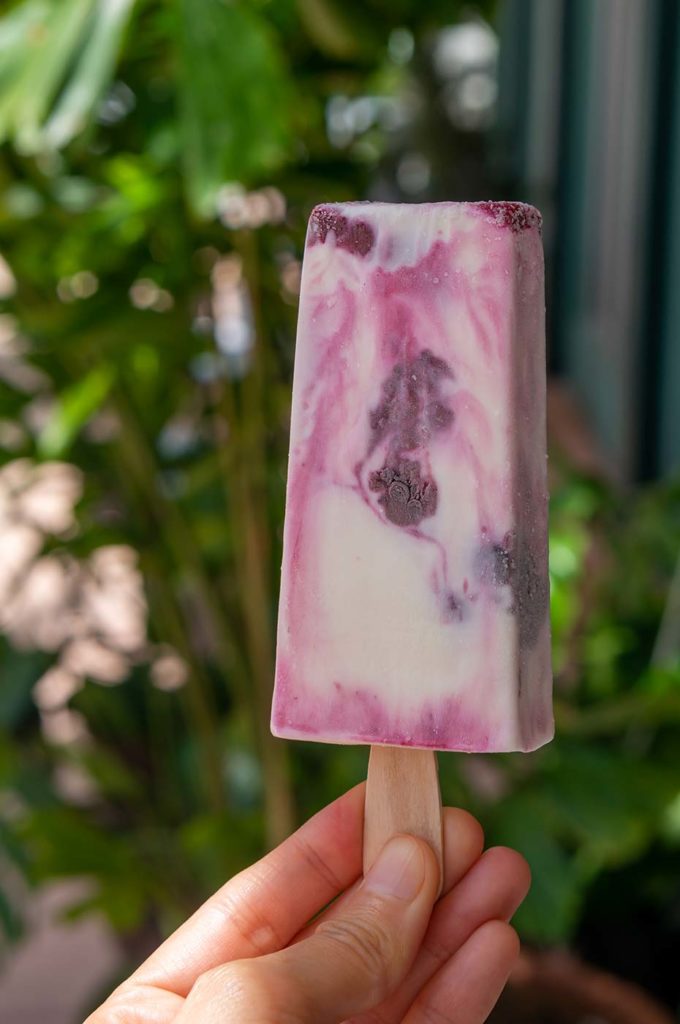 If you've spent any time outside lately (or ever) in South Florida, you know it can get pretty darn hot. Enter Paletas Morelia and its delightful gourmet pops, which are perfect for cooling off. On the menu, you'll find an assortment of fruit flavors like lime and mango alongside more decadent fare like Nutella and strawberry cheesecake. 
Each of these paletas can be enjoyed as is, or you can take them to the next level with dips and toppings like white chocolate and oreo crumbs. To each their own, but we can't say no to the Greek yogurt and Berries—nice and simple.
Santo Dulce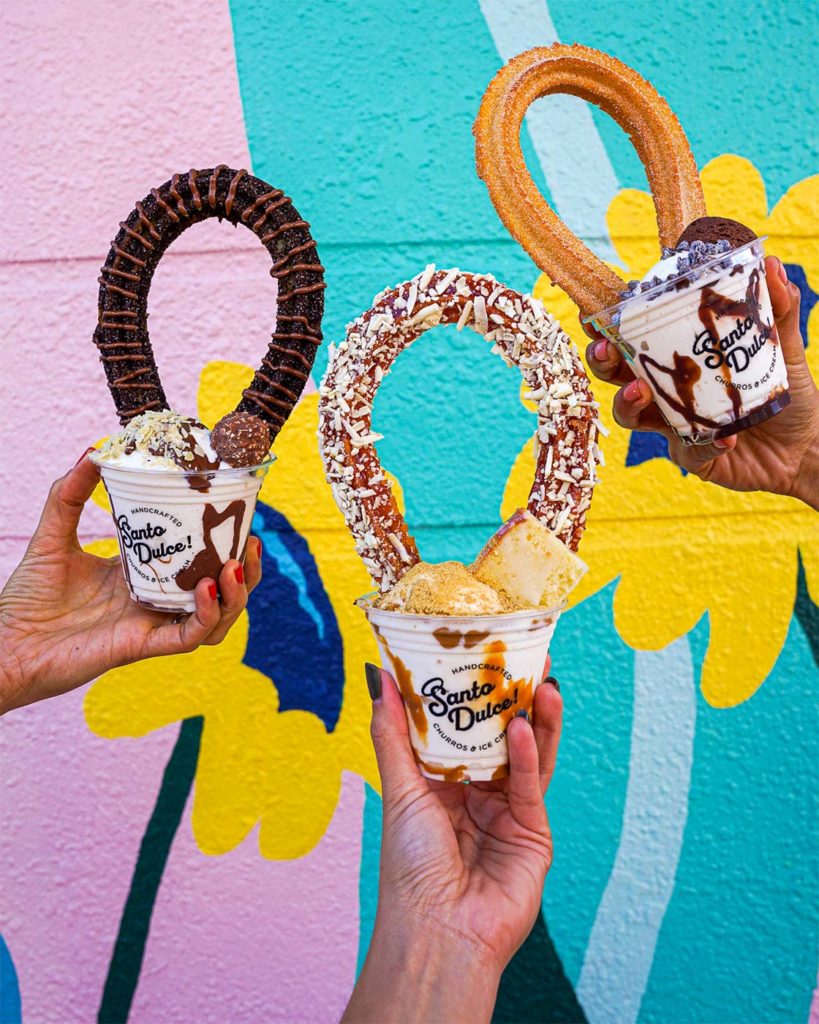 Churros and ice cream are both great on their own, but what if you combined them? Now located in the newly opened backyard, Santo Dulce does just that, creating a mouthwatering treat that you won't be able to put down. First, choose your churro "halo" flavor; selections include cinnamon sugar, oreo dust, fruity pebbles, and maple and bacon. 
Then choose your ice cream base such as cookies and cream, Heaven on Earth (chocolate on chocolate on chocolate), or Santo de Leches (dulce de leche drizzle, cookie crumbs, and condensed milk cake). Too much work? You can get your favorite "Santo" blended as a milkshake or just get ice cream or the churro on its own. No matter what you choose, expect a good time.
What's Next?
This is just a small taste of what's in store for guests at The Doral Yard. Later this year, new concepts will enter the fold, including Pokekai (poke bowls) and Barbakoa by Finka, the latter of which will be a free-standing restaurant from celebrated chef Eileen Andrade. Be sure to follow The Doral Yard on social media for the latest updates.