It's no doubt that Miami is one of the world's food capitals. In a city with so many delectable options, you might find yourself in a tight spot choosing where to go. No worries, we've got you covered. Here are the best restaurants in Miami, wrapping up everything from homemade Italian specialties to freshly flown-in Japanese seafood, authentic Puerto Rican fare, steakhouse delicacies, and so much more!
Buya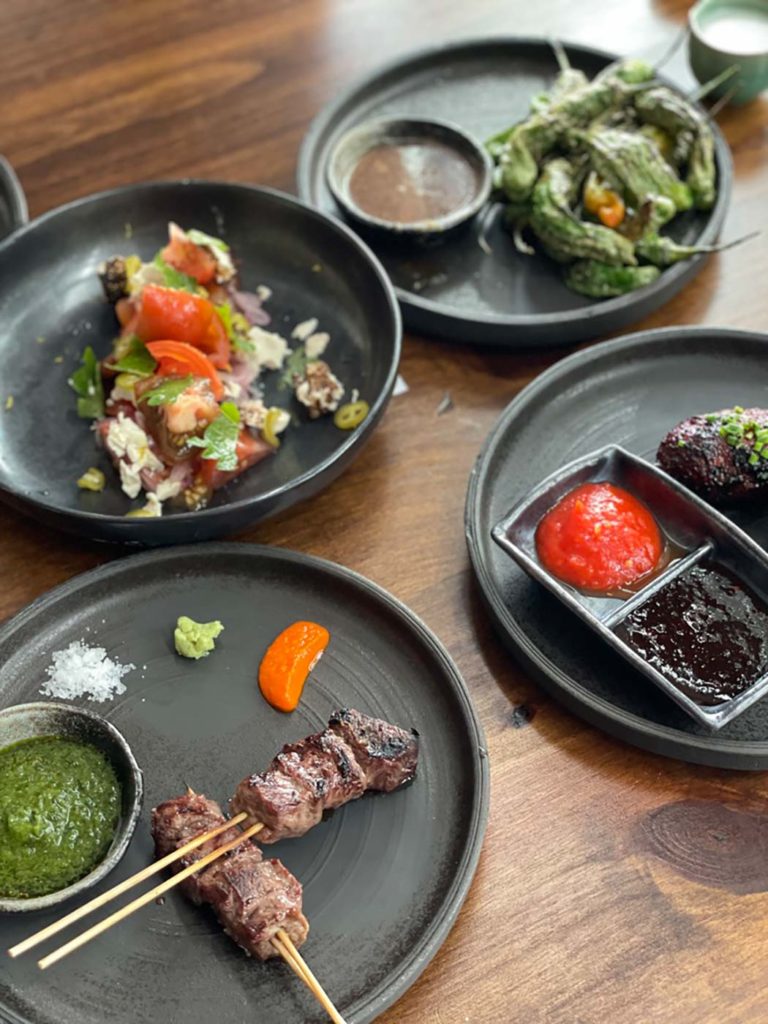 Buya is the city's best izakaya joint, where friends gather during the evening over a table filled with fresh-off-the-grill finger foods and creative sake cocktails. Located in the city's trendy Wynwood district, Buya is modeled after the tiny speak-easies which fill Tokyo's infamous Golden Gai area. With the poster-adorned walls, soft neon lighting, and enticing smell of Japanese street food filling the space, you'll immediately feel transported.
Buya's menu spans over charcoal-grilled skewers, piping hot ramen bowls, and rich, saucy bao buns. There's also an omakase menu with a sake pairing for the ultimate indulgence. If sharing with a group of friends, some of the must-haves include the Fuji apple-glazed Pork Belly Skewers, the Duck Gyoza Hotpot, and the crispy Chicken Karaage. For something a little more special—head on over to the izakaya's secret sake bar, where skillful craftsmen of fermented rice drinks pour chalices of incredible concoctions.
Buya is located at 250 NW 24th Street, Miami, FL 33127. For more information, visit their official website.
Casa Isola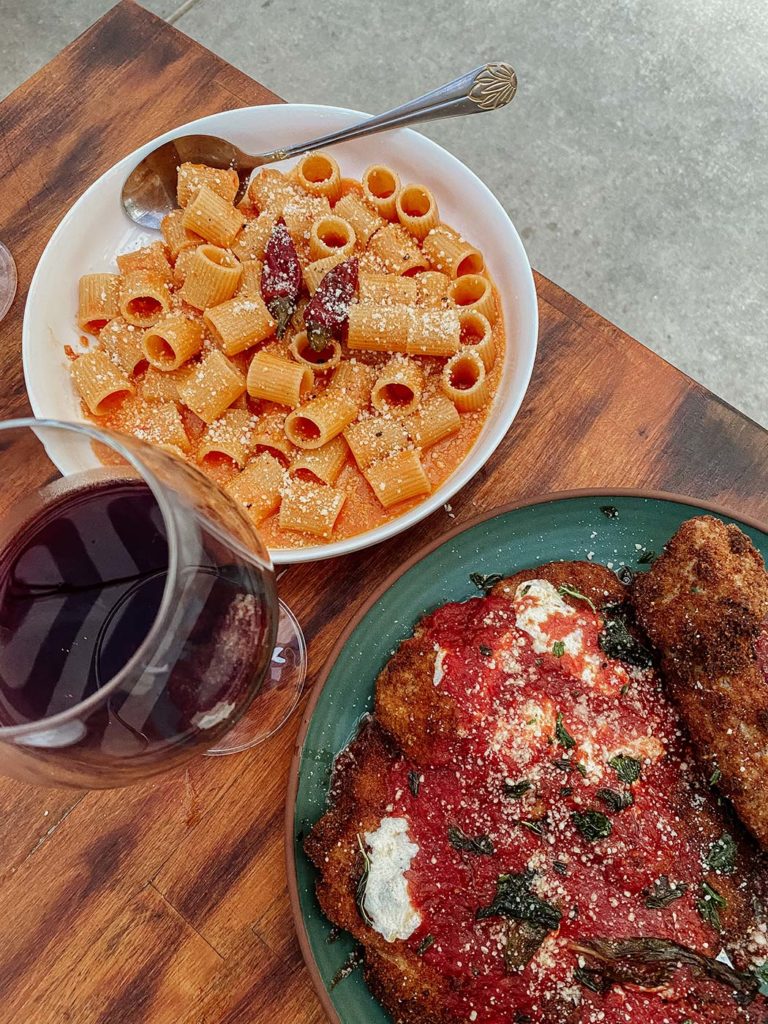 A visit to Casa Isola is akin to a Mediterranean summer vacation. Homespun benches, blue and white striped cushions, a gentle breeze from the canals, and Italian fare just like nonna used to make it. Behind this casual bistro with next-level flavors is the superteam of Chefs Jose Mendin and Santo Agnello. The chefs bring forth a perfect melange of traditional Italian flavors and execution coupled with piquant innovation.
The exuberant fare is a notch elevated from what you'd expect at your typical Italian eatery, yet with an eloquent casualness that's hard to emulate. Diners can begin their gastronomic journey with the much raved about pane al proscuitto. A homage to Agnello's Brooklyn roots, this is a freshly baked bread with cubes of prosciutto and an accompaniment of parmesan honey butter and caponata you don't want to miss.
Next up, for all the cheese lovers, there's the burrata panzanella, a most innovative dish of whole burrata nestled atop rustic bread, Florida tomatoes, and roasted peppers—the acidity and creaminess tie oh so well together. As the meal progresses, you may find on your table succulent veal chop parmigiana, spicy rigatoni alla vodka, or perhaps fresh Branzino fillet in a mouthwatering sauce of clams and white wine. The options here are plentiful and well-suitable even for the vegetarian diet. One last thing—we urge you not to leave without a mouthful of the tiramisu.
Casa Isola is located at 1418 20th Street, Miami Beach, FL 33139. For more information, visit their official website.
CJ's Crab Shack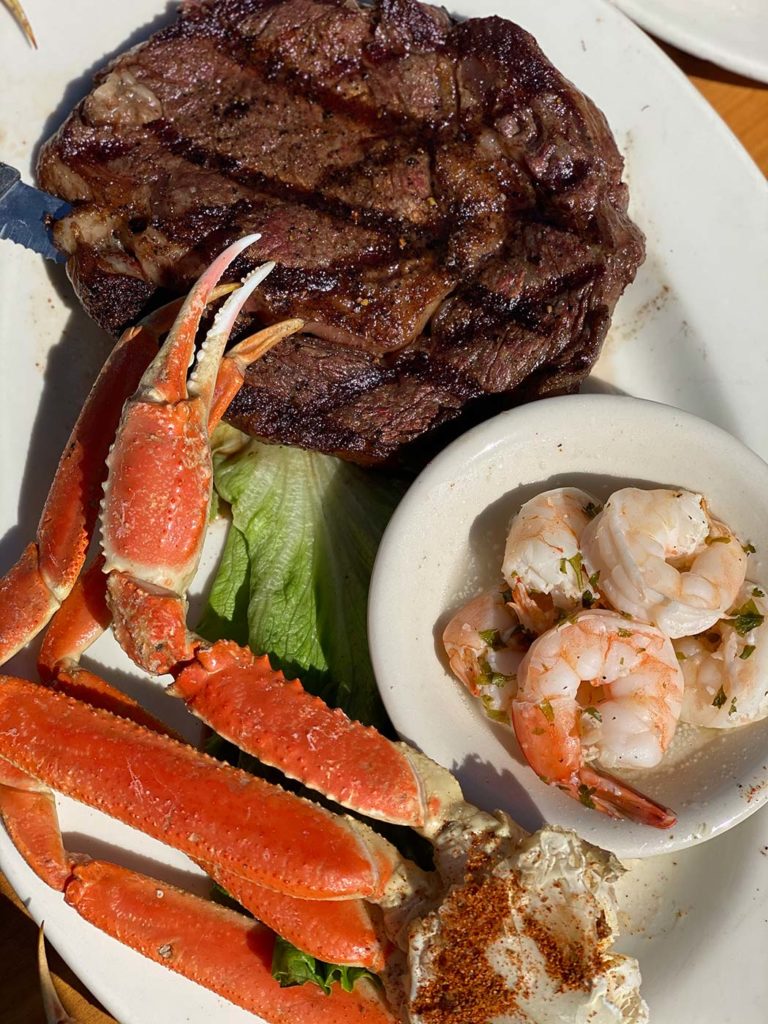 Good food on Ocean Drive? Yes, it does exist. CJ's Crab Shack just might be the overrated neighborhood's best-kept secret, and if you haven't been there yet, you're missing out on the best seafood feast of your life. CJ's is a family-owned business with roots well into the roaring 20s. When Grandpa Gus came over from Greece, he brought with him an undeniable knack for seafood cookery, and thus, the Shack was born.
The star of the show here is granddaddy Gus's signature dish—the Crab Cake, baked in-shell. The rest of the menu features seafood platters big enough to feed a family, with sides of creamy pasta Alfredo and cheesy corn on the cob. One of the Shack's most popular options, the Fisherman's Platter, comes jam-packed with all of the Atlantic's inhabitants—fish, shrimp, scallops, and crabs. Yet another hot deal is CJ's Cajun Combo—a tray chock-full of snow crab, oysters, shrimp, and but of course, crab cakes. You really won't want to skip out on this one.
A genuine CJ's experience is one made for sharing, so in the best traditions, bring your family, friends, co-workers, you name it. Everyone is bound to enjoy the seafood goodness.
CJ's Crab Shack is located at 600 Ocean Drive, Miami Beach, FL 33139. For more information, visit their official website.
Costa Med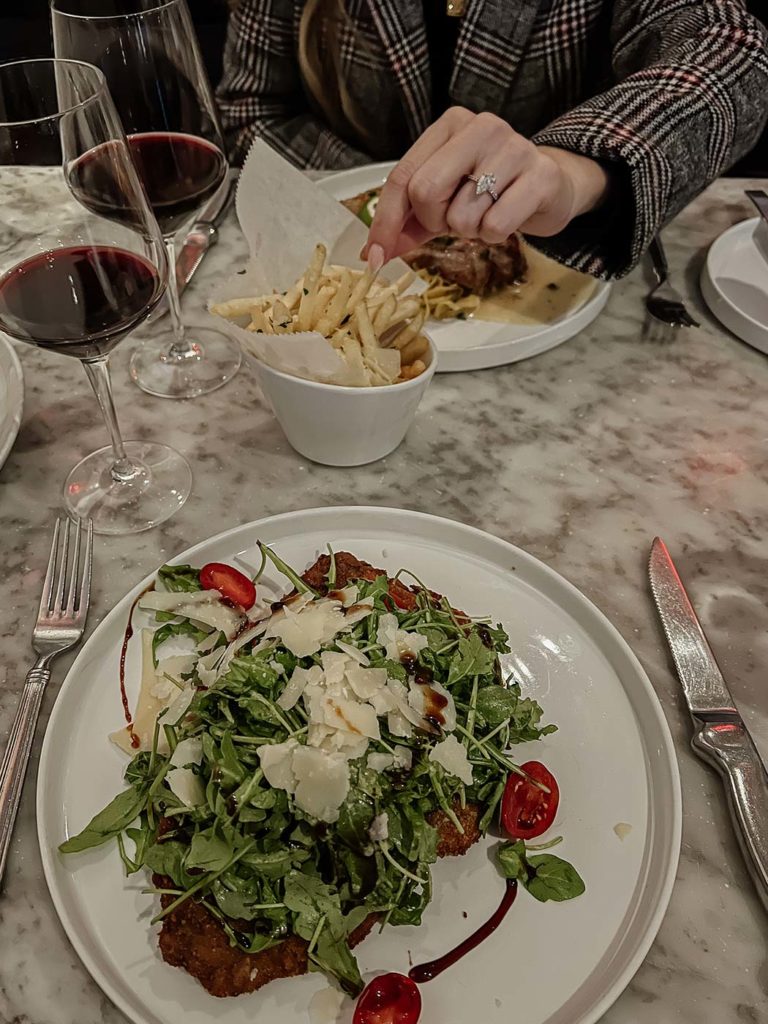 A picturesque drive to Key Biscayne should always be accompanied by a visit to Costa Med. This classy Mediterranean bistro has been holding its ground for nearly two decades. Everyone from locals to celebrities frequent this humble bistro, and there's no guessing why—the quality of the ingredients and mastery of the chefs is simply indomitable.
The continental menu features crudo, carpaccio, house-made pasta, and gems of the land and sea. Diners will be delighted to try specialties like the freshly made lobster raviolo, the work-of-art octopus carpaccio, or the creamy piccata di vitello al limone, veal in a lemony caper sauce. However, what will have you coming back is the unfeigned service. Each time you are treated like a dear long-awaited guest, elevating the dining experience to a new level. We have a feeling you'll be frequenting Key Biscayne after this one. Just make sure to make reservations before you go.
Costa Med is located at 260 Crandon Boulevard #46, Key Biscayne, FL 33149. For more information, visit their official website.
Hiyakawa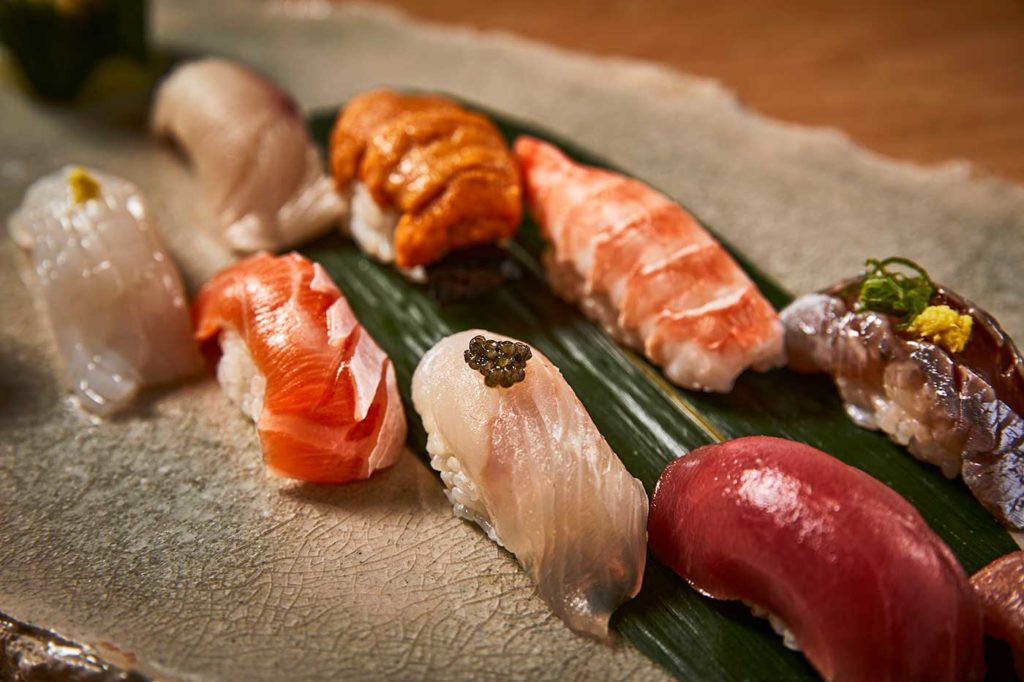 Alvaro Perez, the owner of the more casual sushi joint Wabi Sabi, is giving Miamians a taste of unvarying Japanese hospitality at Hiyakawa. A step inside is all it takes to realize that this won't be your typical sushi bar experience. Hiyakawa is Perez's very own gallery for Japanese skill and craftsmanship.
Fish takes center stage here and is always seasonal and fresh. Marbled cuts of fatty tuna, plump Japanese sea scallops, custardy sea urchin, and decadent A5 Wagyu cuts may all find their way on diners' hand-crafted platters. Behind the counter, chefs skillfully make cuts in the fish with razor-sharp knives before swiftly coating them in the appropriate sauce. It's a culinary performance that exists to tingle the tastebuds above all else.
Hiyakawa has an intimate setting, and the staff makes sure to dedicate their full attention to each diner. In the best traditions of kikubari, the Japanese art of caring for others by flawlessly anticipating their needs, reservations for groups over four people are not accepted. However, we urge you to use this opportunity to book an intimate omakase experience at the bar.
Hiyakawa is located at 2700 North Miami Avenue, Miami, FL 33127. For more information, visit their official website.
Kosushi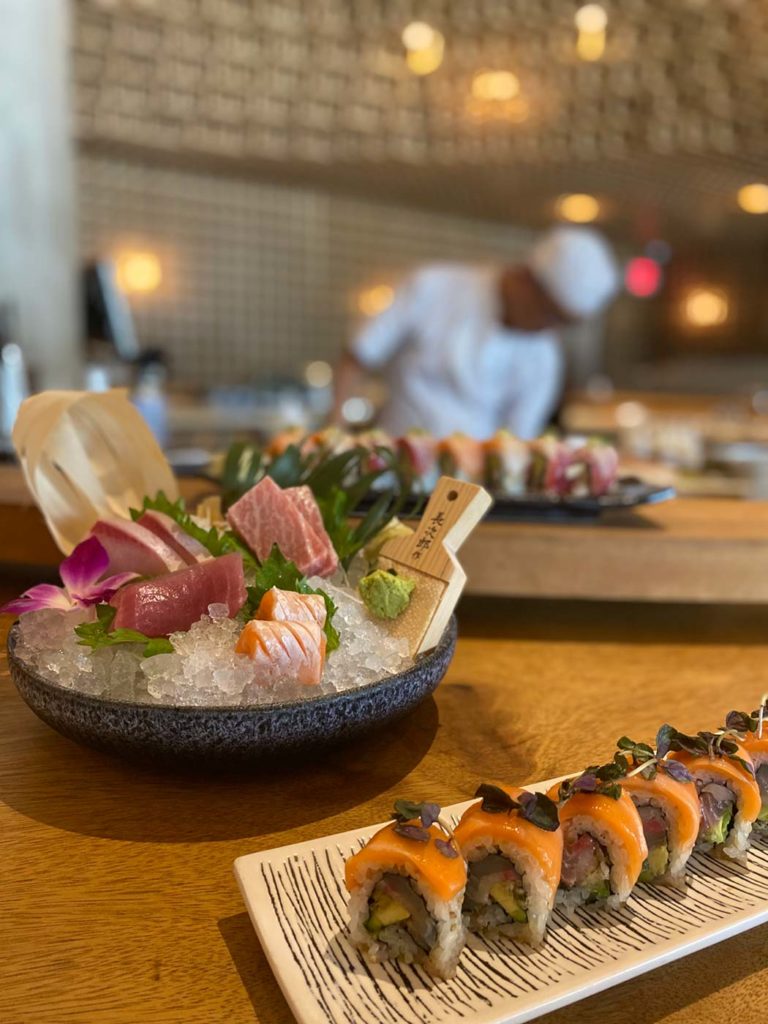 Kosushi is a breath of fresh air in Miami's sushi scene. Hailing from Brazil, with 30 years already under their belt, the Sao Paolo branch has been awarded a Michelin star five years in a row. At the Miami location, diners can experience that same Brazilian flavor and dedication that started it all, alongside unparalleled mastery of the Japanese sushi chefs.
The space itself is a wonder of Japanese wood joinery, designed by acclaimed architect Arthur Casas. Yet, the awe-inspiring design doesn't overshadow what happens behind the circular bar. Mesmerizing cuts of the freshest fish, often hard to find in Miami, glide their way onto diners' plates. Specialties include Toro Foie, Salmon Truffle, and Madai Jelly, to name a few. If you're going for the cream of the crop, make sure to reserve the chef's omakase tasting. This is simply a sushi bar you do not want to skip out on.
Kosushi is located at 801 South Pointe Dr., #105, Miami Beach, FL 33139. For more information, visit their official website.
La Placita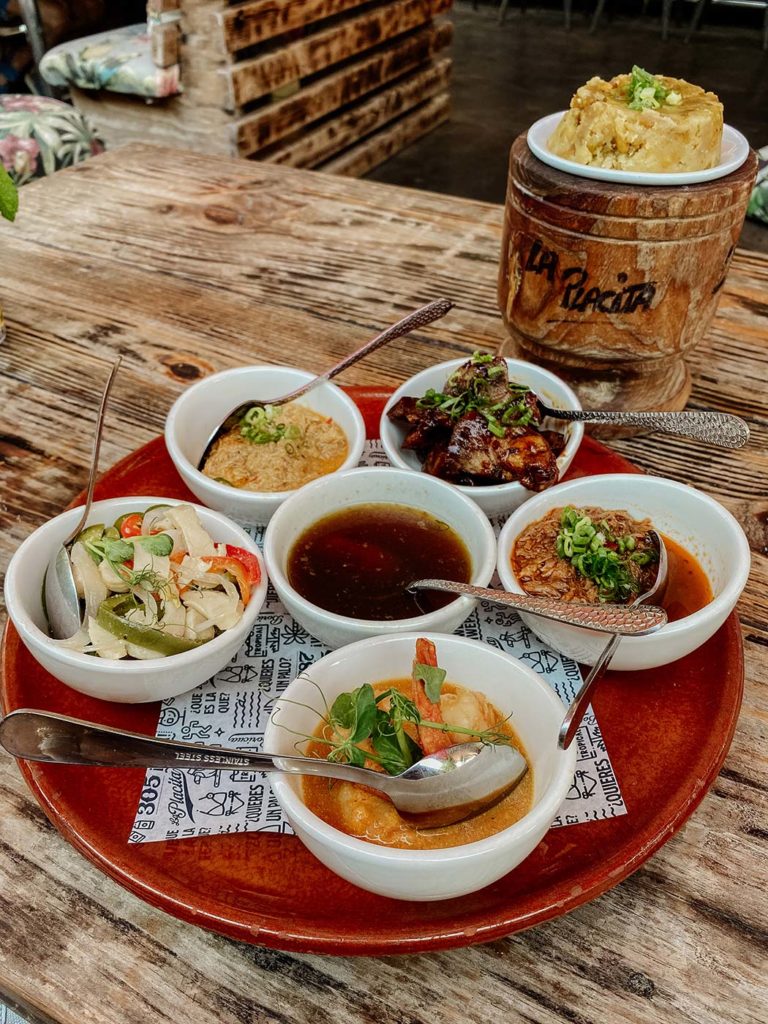 Miami has a ton of places to see and be seen. However, when it comes to truly authentic cuisine, there's a bit of a gap. La Placita is Miami's very own center for Puerto Rican culture. Heralded by none other than Jose Mendin, the concept behind La Placita was to transport culture-hungry Miamians to the bustling streets of San Juan's markets. Here, diners have a chance to eat authentic Puerto Rican cuisine or dance away to some live music with a cool glass of Mama Yak in their hands.
For a taste of something you won't find anywhere else, go for the following dishes: queso frito con guava, conch alcapurrias de Julian, and the frituras de bacalao. Next up—the mofongo experience; don't leave without it. There's a ton you'll want to try here, so sharing is definitely recommended. Considering the weekly live music, La Placita is just one of those places you'll want to visit with a group of friends.
La Placita is located at 6789 Biscayne Boulevard, Miami, FL 33138. For more information, visit their official website.
Lobster Shack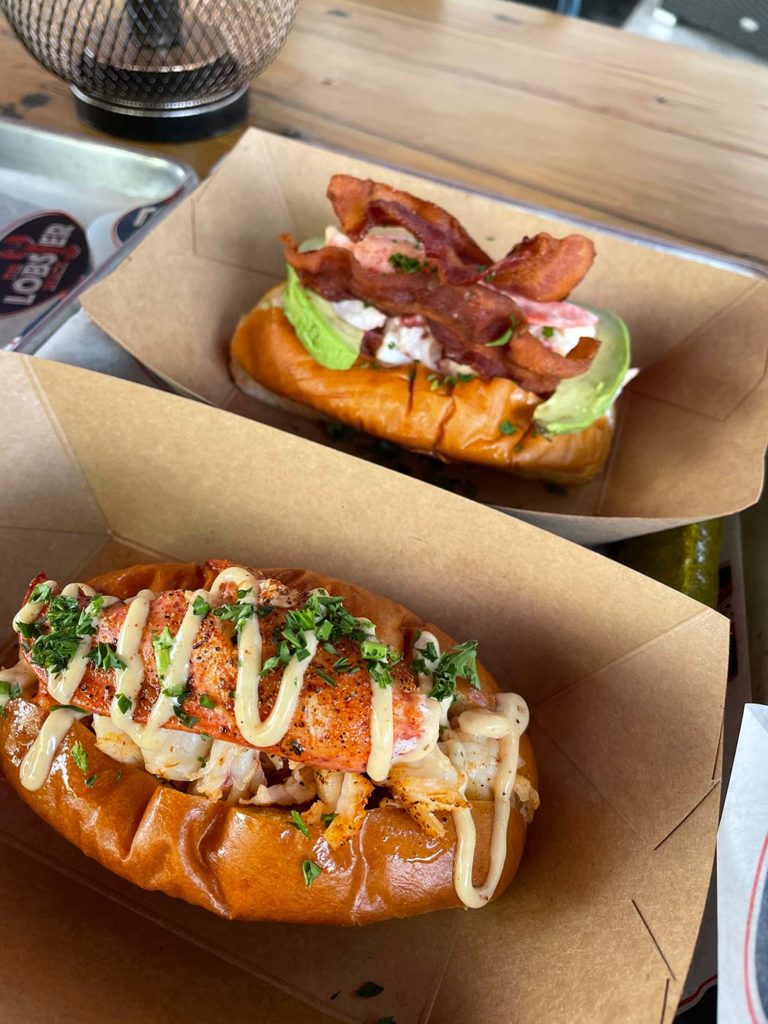 Looking for the best Maine Lobster in Miami? The Lobster Shack has your back! At the two Miami Beach locations, fresh lobster comes in the form of rolls, tacos, burgers and they are served whole with a side of clam chowder, lobster bisque, salad, or coleslaw. Customer favorites include the Cajun Lobster Roll and the more classic Naked Lobster Roll.
Epicureans looking to widen their seafood horizons can also partake in nearly all other Atlantic goodies like shucked oysters, stone crabs, shrimp, and fish. Got a kindling for meat? The Shack also serves up some bomb hot dogs. Locals know you'll be hard-pressed to find more affordable and delicious seafood in South Pointe than the Lobster Shack. We suggest grabbing some lobster rolls, a pitcher of the South Beach Mojito, and enjoying the gentle sea breeze. You know you deserve it.
Lobster Shack has locations on Lincoln Road and South of Fifth. For more information, visit their official website.
Miami Diner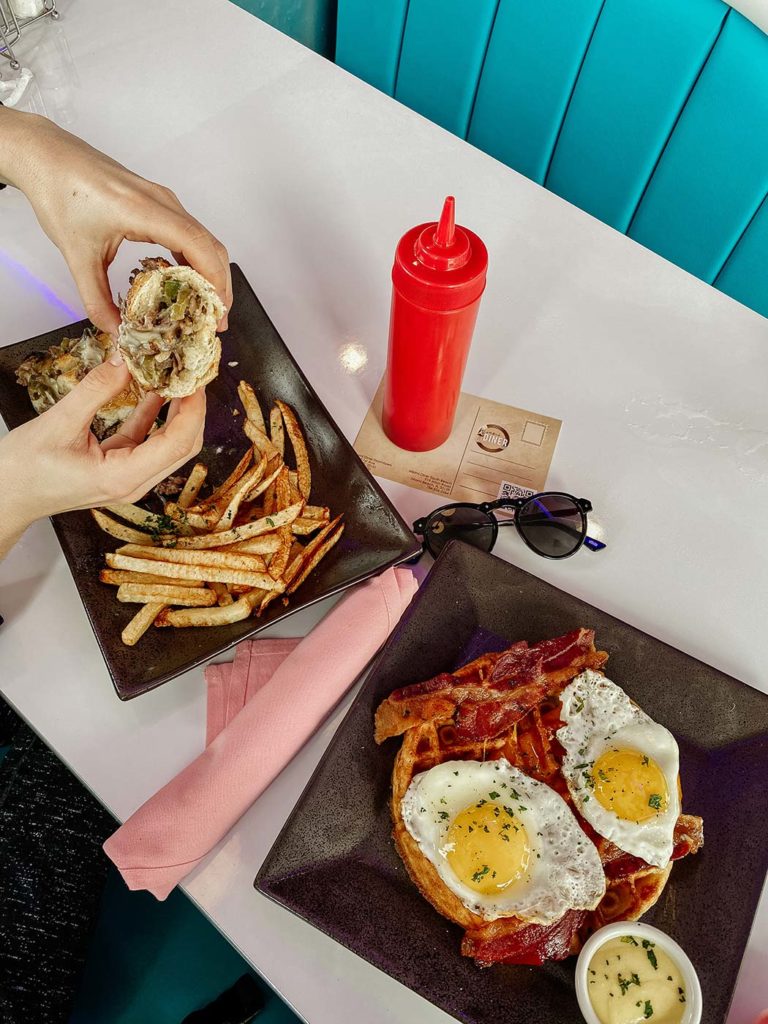 Diner food isn't big in the 305, but trust us, you won't want to skip out on this one. Miami Diner is more than a diner—it's a blast to the past. It's a retro experience for those who wish to experience the American oldies yet with food a few notches better than those infamous 70s jello casseroles. The Diner has two central Miami locations, one in South Beach and one in Downtown Miami. With their classy vinyl chairs, neon lighting, old school posters, and even a jukebox, we assure you—you won't want to leave.
Expect typical diner fare here and then some. In the best diner traditions, the extensive menu is sure to satisfy any craving. Fancy a Miami Waffle Omelette for dinner? They got you! Perhaps a Texas Burger and an Oreo Milkshake for breakfast? We say go for it! This place is all about the fun without the guilt. Sunday Brunch with a DJ set and unlimited Mimosas, Tipsy Trivia Tuesdays, free drinks for the ladies on Thursday nights, and $6 Burger Fridays. If this isn't enough to turn you into a regular, we don't know what is.
Miami Diner has two locations: Downtown Miami and Miami Beach. For more information, visit their official website.
Osteria Del Teatro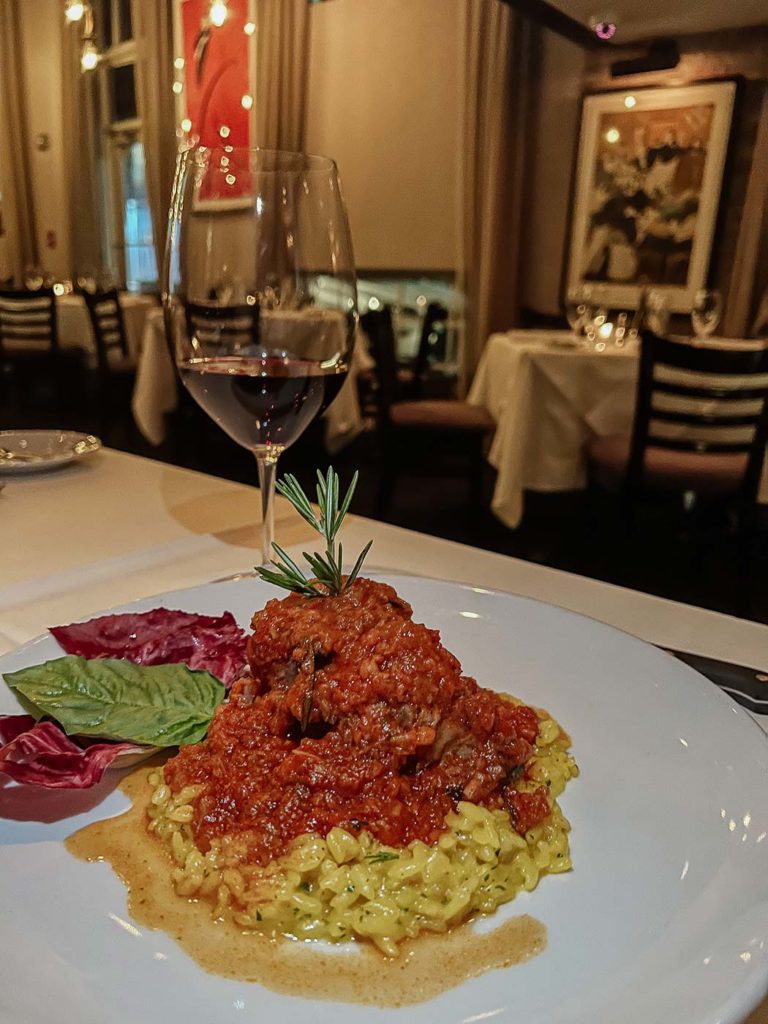 When looking for the best Italian food in Miami, Osteria Del Teatro naturally rolls off the tongue. This place isn't just an Italian eatery; it's a true Miami institution. With over thirty years under its belt, this restaurant is frequented by locals, celebrities, and out-of-town visitors alike. Currently, Osteria Del Teatro holds its space in the Marlin Hotel—an architectural work of art absolutely worth visiting.
Diners looking for an eloquent culinary experience can order menu staples like the fresh local-made burrata and the pappardelle ai granchi (homemade pappardelle sautéed with crabmeat in a light creamy pink vodka sauce). Charm your date with an order of the semi-secret verbal specials menu. The towering napoleon-style lobster salad, fresh goose liver foie gras marinated in vanilla beans, pan-seared and served with grilled oysters, or the battuta porcini (21 days wet aged black Angus filet mignon) are legitimate culinary triumphs. Coupled with the outstanding wine selection and soft candle-lit vibes, Osteria Del Teatro is bound to steal the heart of even the pickiest eater. The dinner-only opening hours call for an advance reservation. Buon appetito.
Osteria Del Teatro is located at 1200 Collins Avenue, Miami Beach FL 33139. For more information, visit their official website.
Pubbelly Sushi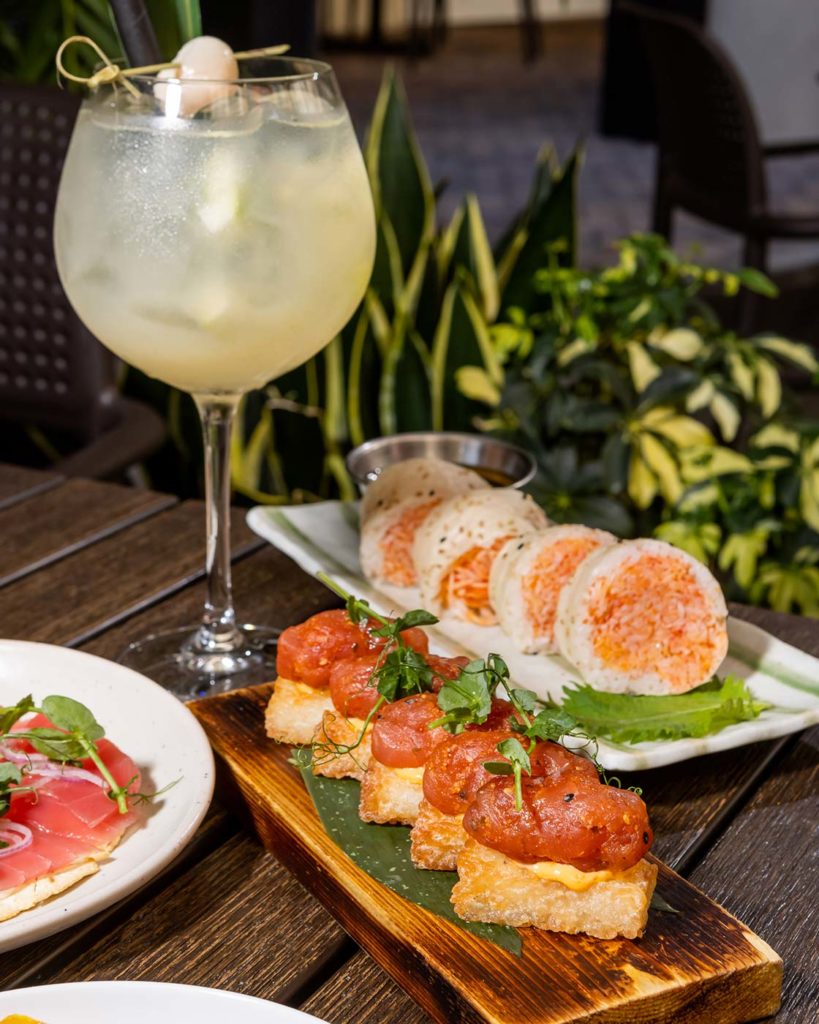 Miami's Pubbelly Sushi is the bee's knees of funky Asian tapas. Yet another masterful creation of Jose Mendin, this spot combines Japanese izakaya food with Spanish-style tapas and brings it all in with a sprinkle of Puerto Rican fire. With four restaurants across Miami nestled in Aventura Mall, Brickell City Center, Downtown Dadeland, and Miami Beach, Pubbelly Sushi is loads of fun.
For this one, we recommend getting a group of friends together since you'll want to order just about everything off the menu, and you'll want to be sharing it. Albeit the Butter Krab Roll might cause some friendly arguments over the last bite. Pubbelly's menu is quite varied, featuring addictive snacks, fresh sashimi and ceviches, creative rolls, bao buns, and off-the-grill bites. The cocktails here are absolutely not to be missed, like the Lucky Cat (Junmai sake, watermelon, Thai basil, tapioca) or one of their many tropical martinis. Happy hour is available daily from 4 to 6 P.M. Unbeatable.
Pubbelly Sushi has multiple locations across Miami. For more information, visit their official website.
RED South Beach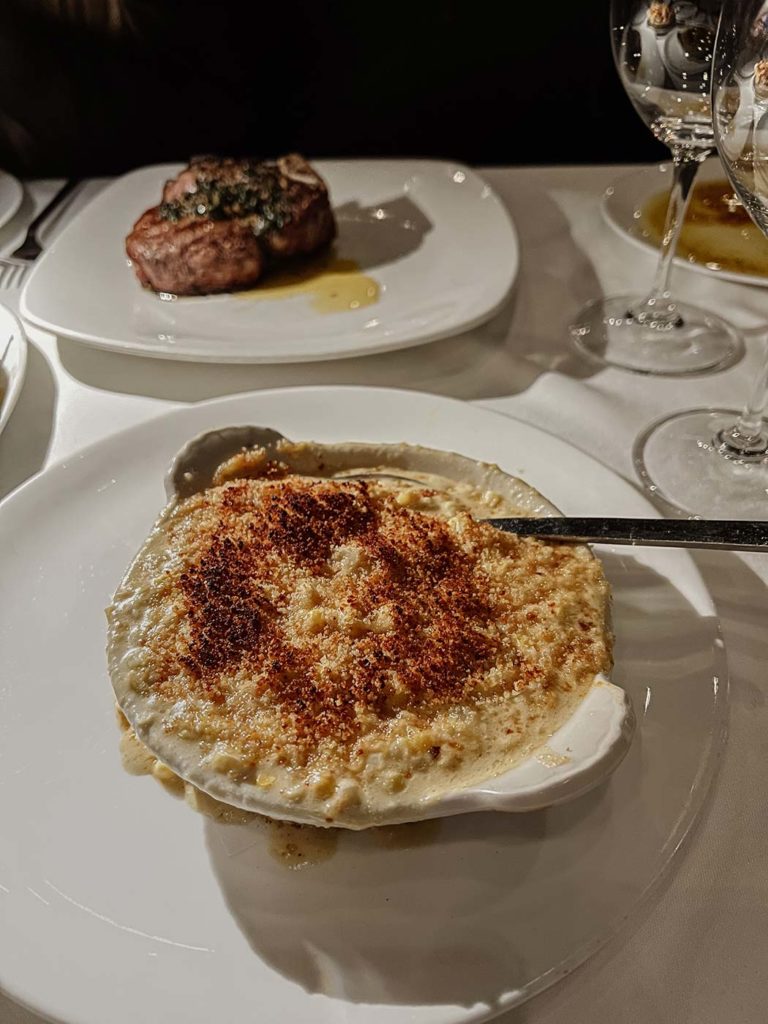 For a fundamental steakhouse experience in Miami, look no further than RED South Beach. This gem of a meat paradise has held down their prime South Beach location for decades, and they are not backing down. Chef Peter Vauthy and his team gracefully hold down the "top 10 steakhouses in the country" title and continue to cater to everyone from celebs to epicureans with top-shelf service.
What we love the most about RED is that this steakhouse goes the extra mile when it comes to both creativity and variety. Aside from prime steak cuts like Miyazaki Wagyu, Filet Mignon, and Dry-Aged Porterhouse, diners can also savor superbly executed tuna tartar, lobster cocktail, raw oysters on the shell, and more. other must-orders include the lobster mac, potatoes au gratin, and creamed spinach. A steakhouse even fellow pescatarians and vegetarians can enjoy. The best part is — each dish here could pass as RED's "specialty". Hats off to the chef!
RED South Beach is located at 801 South Pointe Drive, Miami Beach, FL 33139. For more information, visit their official website.
Riviera Focacceria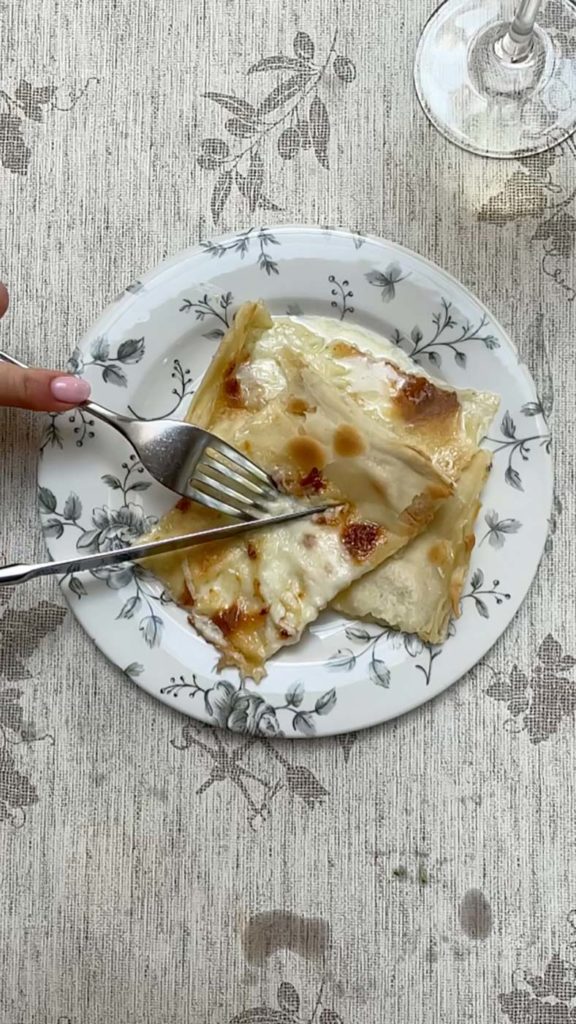 Italian restaurants are a dime a dozen in every American metropolitan, but if you're looking for authentic Ligurian cuisine, look no further than Riviera Focacceria. This humble Italian eatery has soul and so much of it. As the name suggests, the star of the show here is the focaccia. The main scoop? For the love of cheese, order a tray of the focaccia con formaggio—a highly addictive chef-d'oeuvre of weekly imported Italian stracchino cheese nestled between the thin homemade dough.
Other menu fortes include trenette al pesto—featuring the best pesto sauce you'll find in Miami; ravioli ragu genovese—house-made ravioli in a 6-hour slow-cooked ragout; gnocchi ai 4 formaggi with a creamy sauce of specialty cheeses. There's also no shortage of fresh fish, melt-in-your-mouth meats, and substantial vegetarian options, although no avoiding of the divine cheeses here. In the best of Italian tradition, the entire experience ties exceptionally well with the fine wine selection.
Riviera Focacceria is located at 3252 NE Buena Vista Boulevard, Suite 110, Miami, FL 33137. For more information, visit their official website.
Toscana Divino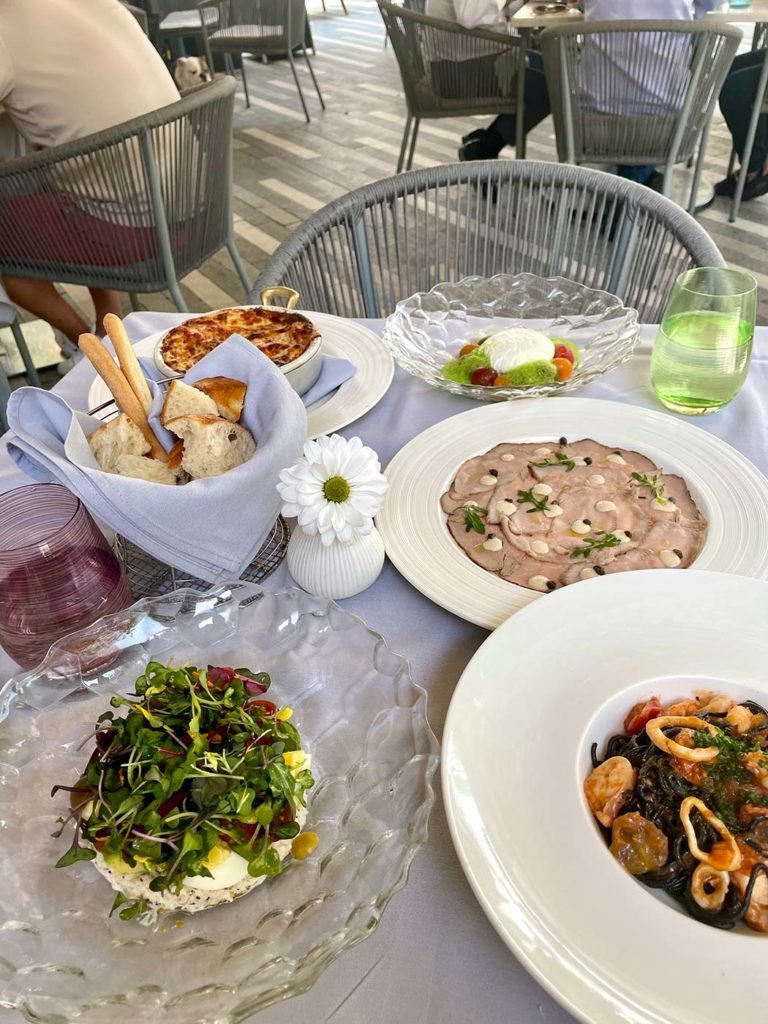 Toscana Divino effortlessly comes to mind when the topic is fine Italian dining. There's no questioning why — since the restaurant opened its doors in 2012, it has consistently topped the city's best authentic Italian cuisine lists. Specializing in Tuscan cuisine, the restaurant makes sure to source only the highest quality ingredients, focusing on local and sustainable practices. Indeed, the menu changes with the seasons, so patrons are always in for a surprise coming here.
To note, the truffle menu has always had its popularity with guests, and the fall/winter season is the perfect time to try some creations with these fungi. Notably, the risotto funghi e tartufo (a risotto made with various mushrooms and black truffles) is always a must when featured on the menu. For appetizers, the vitello tonnato (milk-fed veal in a tuna sauce) has had customers frequenting the esteemed Italian restaurant for nearly a decade. Other notable options include hand-made pasta, fresh-caught fish, and local steaks. If the food isn't convincing enough, the carta dei vini certainly will be. Toscana Divino has the widest selection of wines "South of New York." It may be a lot to read through, so we suggest allowing the in-house sommelier to guide you through the best pairings available for your meal.
Toscana Divino is located at 900 South Miami Avenue, #185, Miami, FL 33130. For more information, visit their official website.
Wabi Sabi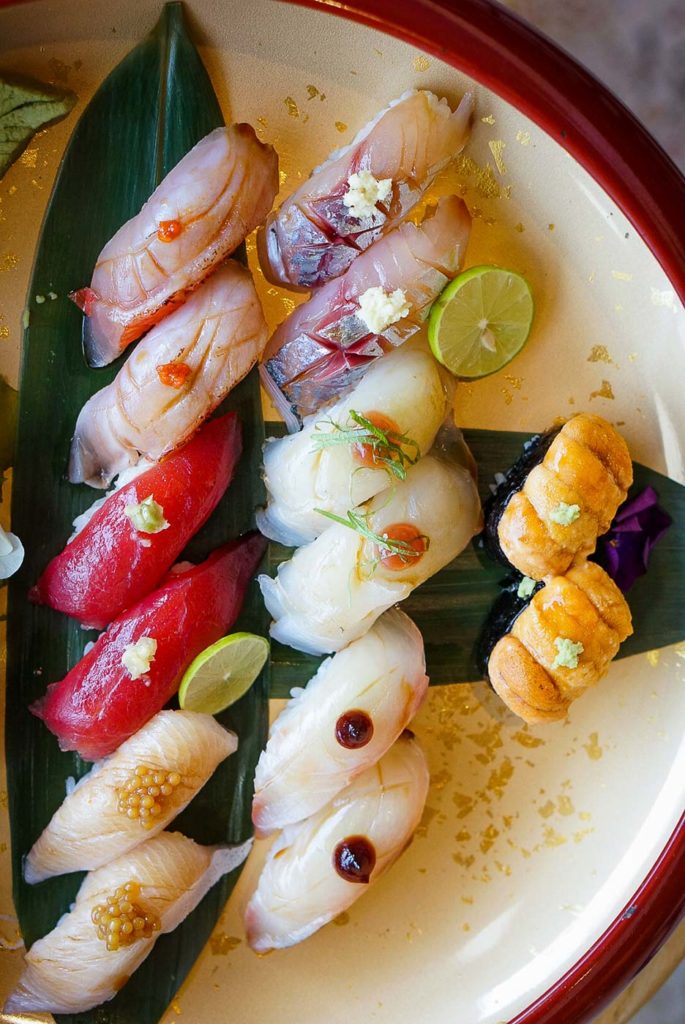 Wabi Sabi. Perfect Imperfection. Minimalism. These are the concepts that best describe this unpretentious Japanese establishment. Wabi Sabi is the modest sibling of Hiyakawa, both heralded by Alvaro Perez. While humble in prices, the food is impeccable. The restaurant serves but five signature dishes, mastered throughout. Diners can order maki, temaki, nigiri, sashimi, and signature bowls. There is also a pleasantly priced omakase menu for those wishing to take their experience a step further.
If stopping by for a bite during your lunch break, the fully customizable bowls are the perfect option. Choose a base of rice, green tea noodles, or leafy greens, and then add your favorite proteins like salmon, tuna, blue crab, yellowtail, or a Japanese vegetable medley. The bowl at once comes together after the diner pours the sauce over the dish, with popular choices of sesame ginger or spicy miso. The sushi menu also features hard to come across seafood like rosy seabass, golden eye snapper, white fish, and saltwater eel. With the peaceful atmosphere and irresistible fresh produce, it's hard not to leave this place satisfied. In fact, it might just become your weekly Japanese getaway.
​​Wabi Sabi is located at 851 NE 79th Street. For more information, visit their official website at www.wabisabimiami.com.
The Wagyu Bar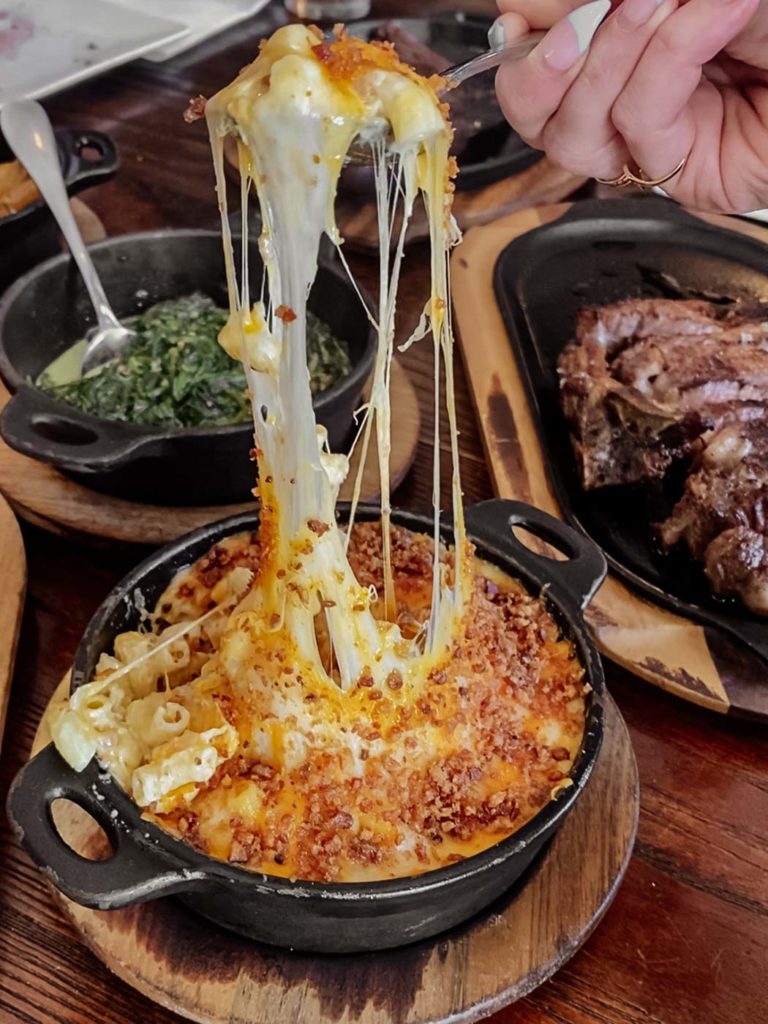 Looking for the best meat purveyors in Florida? Hands down, The Wagyu Bar. Located east of Coral Gables, The Wagyu Bar is no ordinary steakhouse. It is a sanctuary of all things meat, where the knowledgeable servers will not only recommend you the best cuts of cow you can find but give you an engaging meat lesson while they're at it. After one visit to The Wagyu Bar, you might just become a pro in all things steak and barbecue. Perfect opportunity to show off at the next family cook-out, if you ask us.
All the meat here comes from Meat'N'Bone, one of the country's best and most educated butchers. Customers' favorites include the olive wagyu a5 carpaccio, miyazaki gyu a-5 burger, or katsu sando, and of course, a hefty selection of steaks cooked to your liking. All in all, a great casual spot to impress your date, boss, even your in-laws, with heavenly meat and none of that usual steakhouse fluff.
The Wagyu Bar is located at 2257 Coral Way, Miami, FL 33145. For more information, visit their official website.