Miami offers some of the trendiest hotels—ideal for locals looking for a staycation and for travelers who choose Miami for their escape. The city welcomes an influx of visitors year-round, presenting an array of accommodations and restaurants for indulging in culinary delights from across the globe.
As business begins to slow down amid the slow summer season, locals and visitors can take advantage of quieter hotel restaurants, a welcomed change from the overcrowded dining experiences during peak season.
Some of the restaurants in this roundup are located inside hotels that are rooted in the cultural landscape, and others are new and trendy additions, borrowing from the warming vibes of the city. Whatever the occasion, here are seven of our favorite hotel restaurants in Magic City that won't disappoint your palate.
The Bazaar at SLS Hotel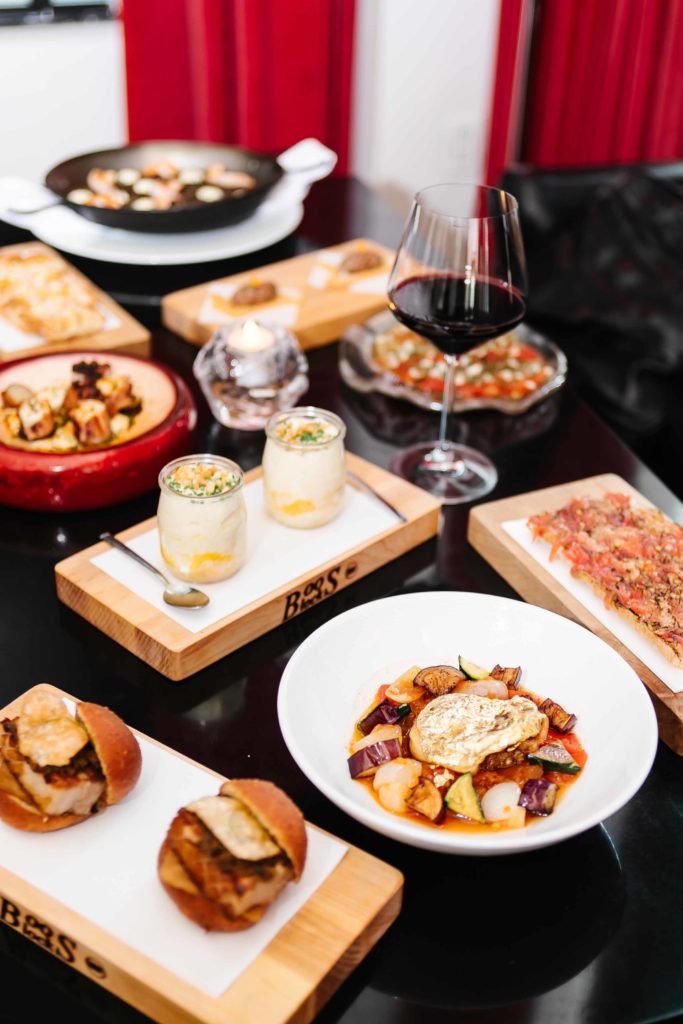 Bringing flavorsome Latino and Caribbean infusion to South Beach, The Bazaar by José Andrés is located at the SLS hotel in Miami. The dazzling locale hosts a combined dining experience of décor reflective of Miami's art culture and a melting pot of Spanish tapas-sized dishes with Singapore influence.
The venue offers indoor and outdoor lounge spaces, including Bar Centro, which overlooks the SLS pool in the warm Miami air. With a chic interior design, both outdoor and indoor, designed by the acclaimed French architect Philippe Starck, booking for this fine dining experience is a must.
The Bazaar is located at 1701 Collins Ave #100, Miami Beach, FL 33139. For more information, visit their official website.
Mazeh at YOTELPAD Miami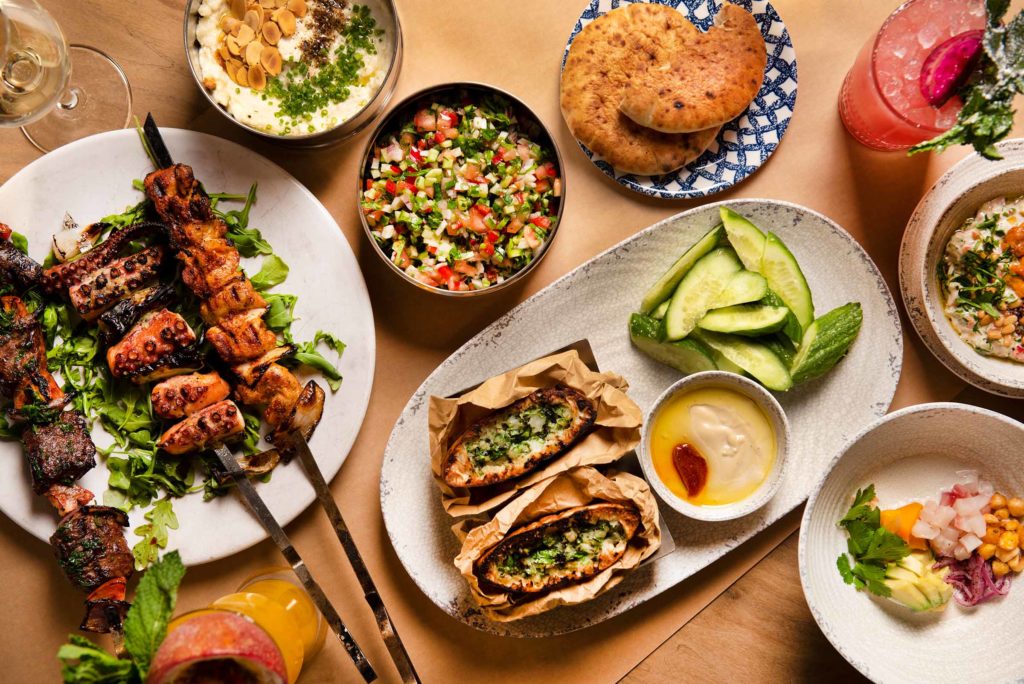 Mazeh is downtown Miami's newest restaurant opening this summer. The Middle Eastern restaurant is located on the ground floor of YOTELPAD Miami, serving tapas-style shareable dishes and cocktails in an all-new 31-story hotel and condominium. The concept urges diners to curate their meal by selecting hot and cold options. With a fresh twist to the dining experience, guests pace their meals as they wish by ordering small dishes they share while taking in the relaxing atmosphere.
The flavors of the Middle East are uncovered through signature dishes such as Jaffa ceviche, a Middle Eastern version of the classic Peruvian dish. Other grilled dishes—octopus, steak, and cabbage—are available in this new hotel restaurant set to indent the mark of the Middle East at the heart of Miami.
Mazeh is located at 227 NE 2nd St, Miami, FL 33132. For more information, visit their official website.
Serena, Moxy South Beach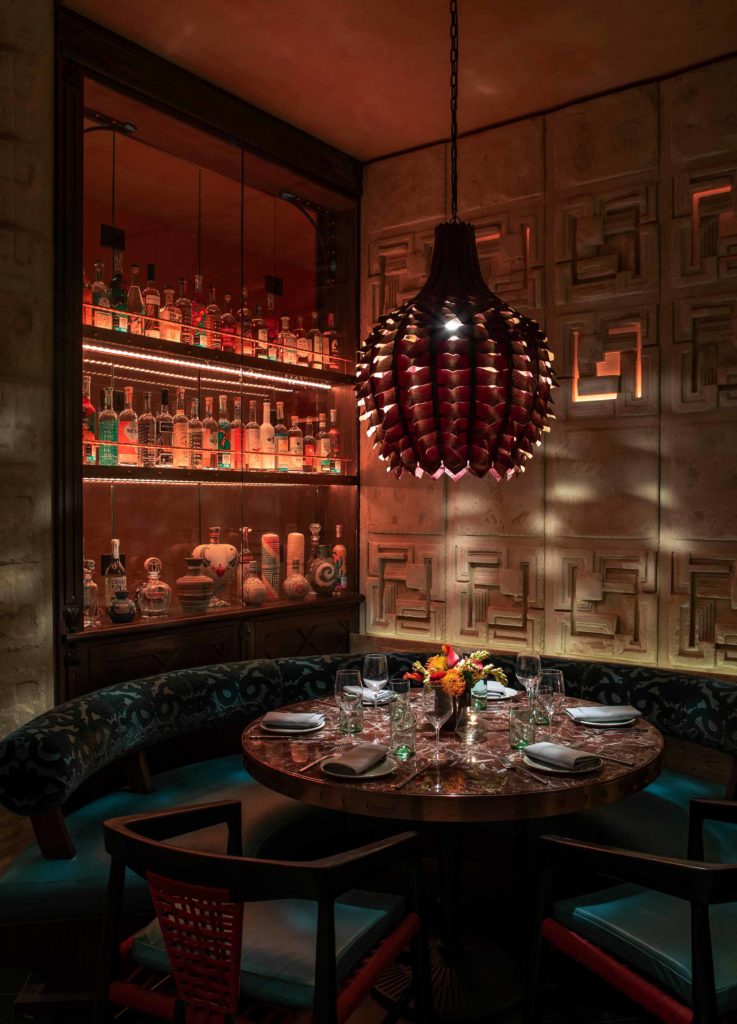 Channeling Mexico City's rooftop and patio restaurant vibe is the vibrant Serena at Moxy, an open-air rooftop restaurant and bar with views of Miami situated on the premises of the stylish open-air themed hotel, Moxy South Beach.
Serena boasts a breezy outdoor experience in its laid-back vicinity, with an expansive menu of shareable dishes. Classic flavors combine with modern interpretations of traditional Latin and Mexican cuisine, set perfectly in a scene for sunset cocktails and nibbles fused with live music.
Serena is located at 915 Washington Ave, Miami Beach, FL 33139. For more information, visit their official website.
Lido at the Surf Club
One of many dining options at the city-landmark the Surf Club, the Lido restaurant invites diners to experience an Italian Summer. One of the best oceanfront dining options in the city, Lido is led by Chef ​​Michael White, the name behind Michelin-starred restaurants in New York City.
The hotel houses one Michelin-starred The Surf Club Restaurant, under Chef Thomas Keller's leadership. Also located at the Surf Club Hotel, the Champagne Bar reflects the early days of the Surf Club and features imaginative cocktails.
Lido is located at 9011 Collins Ave, Surfside, FL 33154. For more information, visit their official website.
Jaya, at The Setai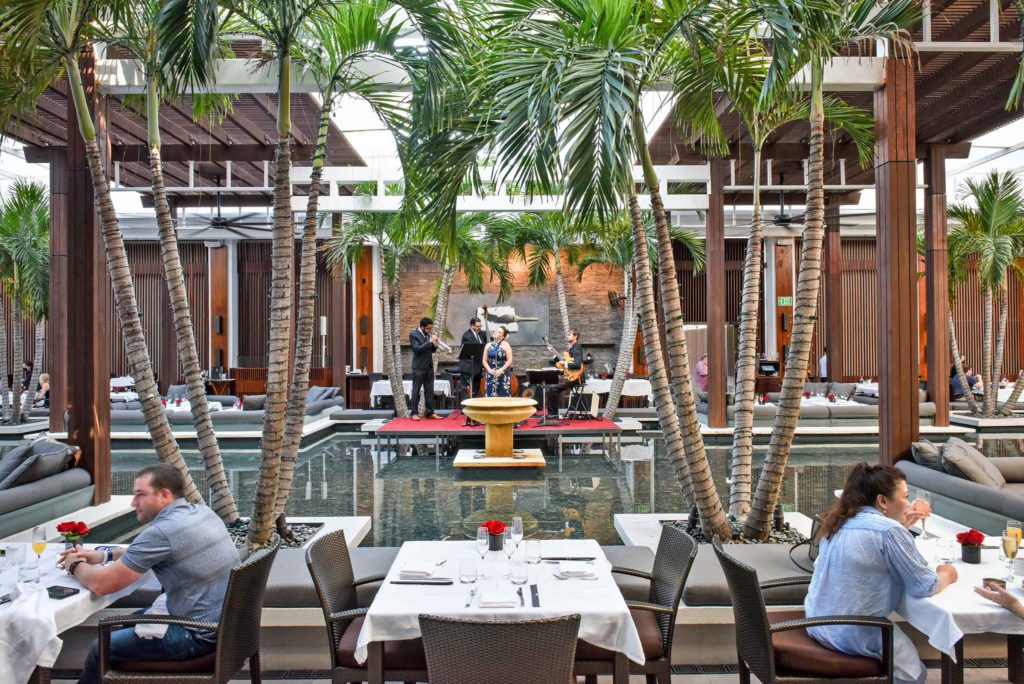 The luxurious five-star hotel Setai in Miami Beach is recognized as one of Miami's finest dining destinations. The venue celebrates Southeast Asian culture through cuisine and hospitality. Led by Executive Chef Vijayudu Veena, dishes present traditional Asian cuisine from Thailand, Korea, India, China, and Japan with a modern twist.
Expect a robust menu of house favorites like Peking Duck, naan bread, and Indian curries, prepared with various cooking techniques from wok stations to tandoor ovens —sizzling in flavors of turmeric, cardamom, ginger, cinnamon, chilies, and tamarind.
Jaya is located at 2001 Collins Ave, Miami Beach, FL 33139. For more information, visit their official website.
Lure Fish Bar at Loews Miami Beach Hotel
Lure Fish Bar is located inside the Loews Miami Beach Hotel's historic St Moritz Tower. A landmark seafood restaurant, it offers an extensive selection of mostly seafood dishes in an ideal beachside locale. The restaurant boats the freshest fish selections from around the world with signature dishes that include a rotating oyster selection and a world-class sushi program in a lively yet intimate setting.
Lure Fish Bar is located at 1601 Collins Ave, Miami Beach, FL 33139. For more information, visit their official website.
Zuma at the Epic Hotel
Zuma is a five-star Miami staple located inside downtown Miami's EPIC Hotel and is one of eleven sister restaurants worldwide. Award-winning Japanese restaurant Zuma offers extensive sushi and sashimi offerings, along with hot dishes in a premium dining locale with a spectacular river view. Indoor and outdoor dining provide front-row seats for yacht-watching, and Sunday is when you will catch all the locals feasting on a Spectacular Champagne brunch.
Zuma is located at 270 Biscayne Blvd Way, Miami, FL 33131. For more information, visit their official website.