Rebecca Lozano worked in private banking for over 25 years, managing a portfolio of more than half a billion dollars. These days, she works with a very different kind of green — microgreens, to be precise, plus sprouts, Sweet WheatgrassTM, and other garden-grown superfoods — all organic — as the head of Vital Living Sprouts, located on a sprawling equestrian farm with a state-of-the-art greenhouse in Delray Beach.
It's a big shift from her past life in the world of finance, but one that has brought Rebecca — and so many clients now part of the Vital Living Sprouts family — joy and a broader perspective on eating and wellness.
"I always had this interest in nutrition. I ended up going the banking route…but I always had a home garden and a juicer, and it has always been a way of life for me," she says, remembering her own childhood trips to farmers' stands with her parents, and healthy, wholesome dinners at home growing up in the suburbs of Milwaukee. "And then I had this opportunity of having a greenhouse and growing all these superfoods."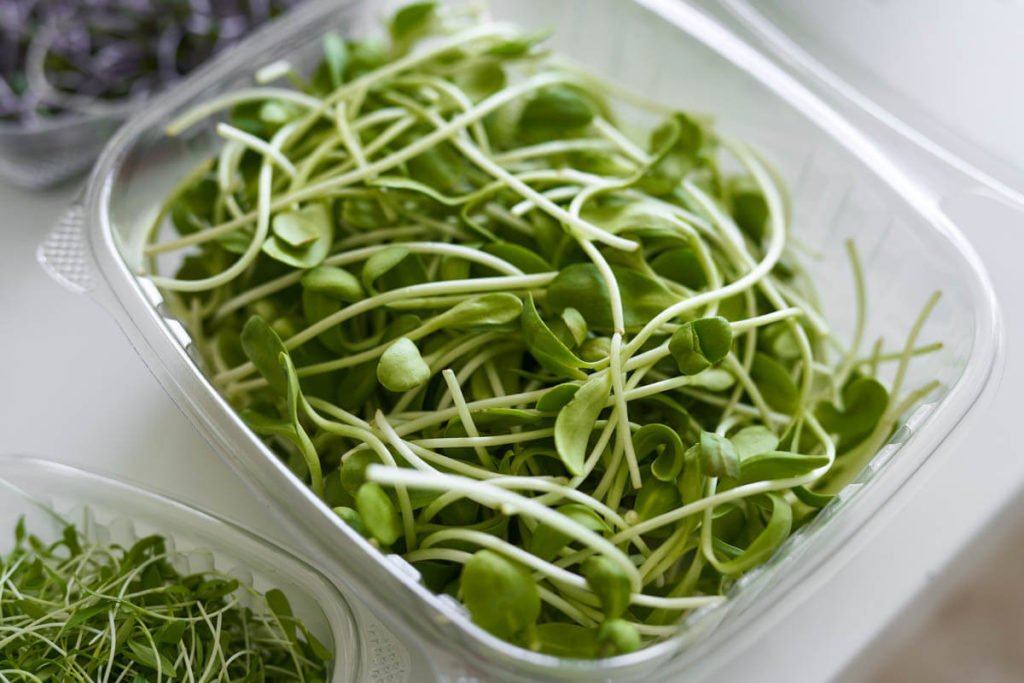 Her business is still in its fledgling stage. Rebecca and her investment partner, Adam Franzen, founded Vital Living Sprouts in 2017 and officially began selling in December of 2019. Led by Rebecca's son, Alejandro, the chief operating officer of the company, the team grows, harvests, and packages everything independently. It's all ultra organic, too, planted in nutrient-rich soil without the use of pesticides or hydroponics. Even the water system they rely on is special; it's ultra-purified and drawn from their own private well. Rebecca worked with a world-renown water expert to restructure the water. She also harvests her plants slightly earlier than typical to improve shelf life and yield maximum nutritional benefits.
It's largely been a labor of love, but one backed by years of education and tested science. Rebecca is a health educator and coach, certified in plant-based nutrition through eCornell and qualified to advise patients on their eating habits at medical centers.
"When we started this project, when I was out there trying to sell, I was amazed and stunned. There were, of course, people who didn't know what sprouts and microgreens were, who'd never heard of wheatgrass — and that's fine — but there was also a lack of knowledge of vegetables, and even a trepidation about eating things that are so natural and healthy," she says. "Yet, we do not hesitate to pop a Tylenol or some sort of pharmaceutical drug for whatever ailment. It's just so counterintuitive and not how society and humanity have evolved. Now, we're seeing a shift as people realize that it matters what we eat and that not everything can be resolved by just popping a pill."
One of the first questions Rebecca usually gets is about the effects of consuming sprouts, wheatgrass, and microgreens, which are 50-100 times more nutritiously dense than adult plants. According to Rebecca, the benefits are endless, from higher energy levels to detoxification and even improved skin clarity. She's had her kids taking wheatgrass since they were little, and can wax poetic on all the ways incorporating a little more green in your diet can help — especially now, when the COVID-19 pandemic has made health top of mind.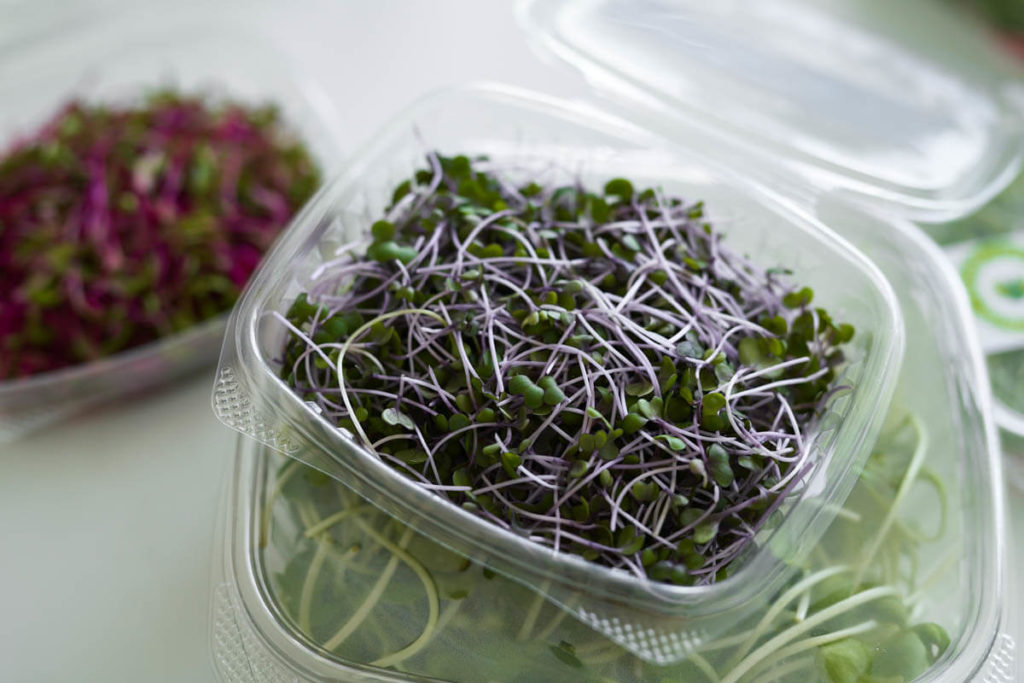 "What's the purpose of eating? It's for nutrients, to give our bodies the tools it needs to protect itself from the coronaviruses, from the flu," she says. "Eating just one plant-based meal [a day] can alter your bloodwork. It's great to eat food that we love and like — comfort foods — but if we can incorporate local farm-raised nutrition into our diets, we all will be better off."
She stresses, though, that her goal with Vital Living Sprouts isn't to convince people to change their lifestyles completely. "We're not trying to convert people to be vegan or not to eat meat," she says. "It's all about incorporating these good things into your body. You'll naturally feel a difference."
Vital Living Sprouts has served brands like SOHO, Carillon, All Day, ThreeFold, Vegan Fine Foods and Field of Greens. While the pandemic has impacted Rebecca's business tremendously, as restaurants and hotels have been forced to shutter or reduce operations, she and her team are still taking orders online and by phone for delivery or pickup. She's also working with several charities, like Wise Tribe, to help feed at-risk families. A huge advocate for giving back to local communities, she hopes to eventually begin donating some of her products to help feed the homeless.
"Even though it's a very challenging time for us, I think it's important," she says. "No matter what you have or don't have, [it's important] to be a part of the solution and help."
If you're interested in placing an order, visit vitallivingsprouts.com, email orders@VLSprouts.com, or call +1 (561) 498-0030.
Take a shot — the right way to consume wheatgrass
New to taking wheatgrass but want to start using it to fortify your immune system? Rebecca advises taking two ounces in the morning and two ounces later in the afternoon or evening — not too close to bedtime, as many people experience a spike in their energy after consuming it. Rebecca calls it plant-based "rocket fuel" without the crash of caffeine. It's also a great alternative for anyone who doesn't like to eat their veggies — just one two-ounce serving of wheatgrass is the equivalent of five servings of vegetables. You can even use wheatgrass externally, like a poultice, to alleviate insect bites, rashes, bruises and cuts on your skin.