With the Super Bowl being only a few weeks away, many of us are busy planning our Super Bowl watch parties. Whether you're cheering on your favorite team solo or inviting some friends over for the big game, finding the right takeout options are essential. Here is a list of the best restaurants and menus to make your Super Bowl celebration a great one. 
CJ's Crab Shack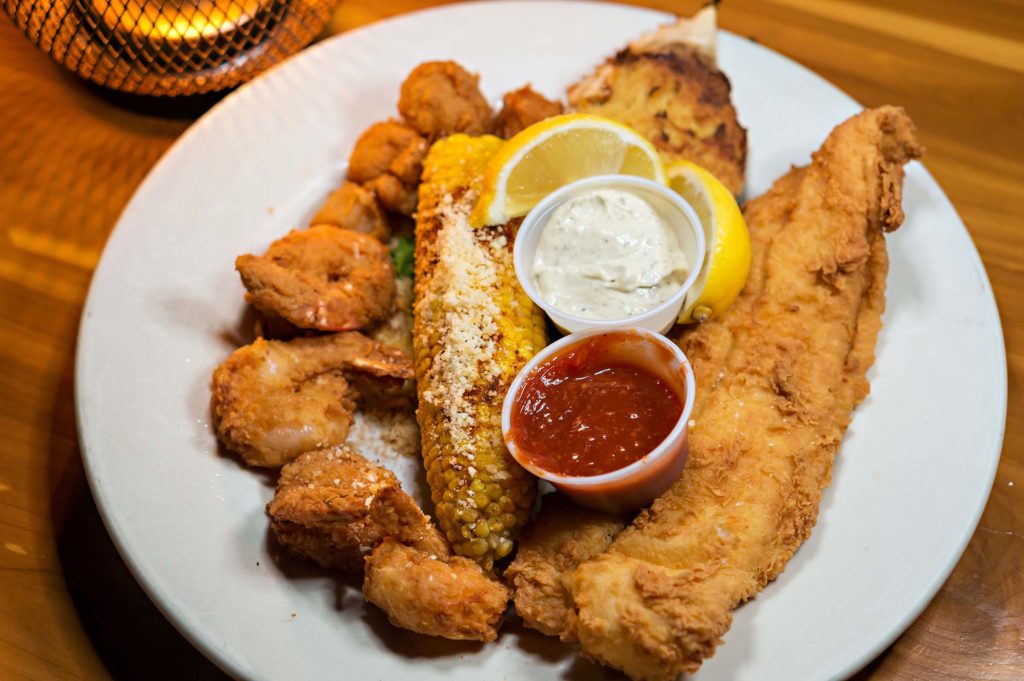 While CJ's Crab Shack is mostly known for its crab legs, the Ocean Drive eatery features a number of plates that are a little more watch party—and napkin—friendly. For the big game, load up on the restaurant's signature crab dip and fried delights like fried popcorn shrimp, grouper fingers, chicken fingers, and fried calamari. All these items are perfect for sharing; CJ's has a reputation for big portions, and these selections don't disappoint. If you're watching the game by yourself, the sandwiches like the fried shrimp po boy and blackened grouper Reuben are also worth a look. 
Hometown Barbecue
BBQ and watching your favorite sports team are a combo as old as time. Miami doesn't have many BBQ spots, but among the few, Hometown Barbecue is one of the tastier—and heftier—options. Hometown makes it easy to order takeout on the big day, thanks to online ordering through their site. The best-sellers on this extensive menu include the char siu ribs, smoked wings, brisket queso, and the pulled pork. For balance, consider adding the watermelon salad to your order; it's super refreshing.
Hometown Barbecue is located at 1200 NW 22nd Street, #100, Miami, FL 33142. For more information, visit their official website. 
Ironside Pizza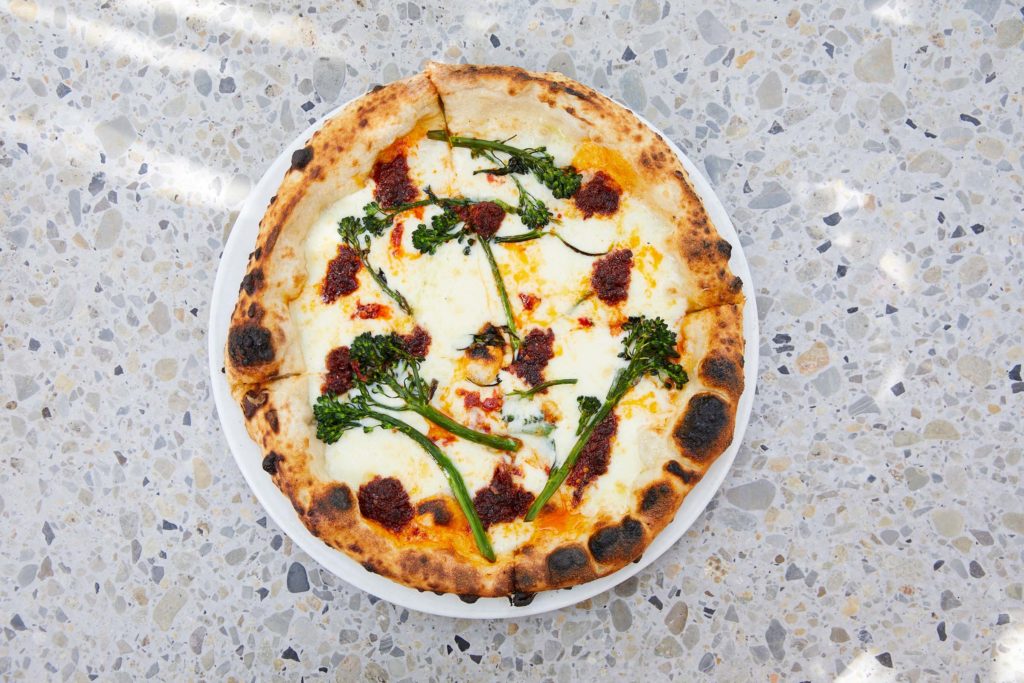 Pizza is a watch party staple, and Ironside Pizza has over a dozen to choose from. The neighborhood joint has it all: classic pies, gourmet pizzas, and a few white ones (no tomato sauce) as well. You can never go wrong with traditional offerings like a margherita or funghi, but we're partial to more creative fare like the pere e parmigiano (pear and parm) and speck gorgonzola (self-explanatory). You can even build your own if you want. Aside from the pizzas, Ironside also has great apps to pick up such as meatballs and flatbreads. 
MIA Market
Can't make up your mind on what to pick up for the game? Check out one of Miami's local food halls like MIA Market. The Design District venue has a little bit of everything, so you can really mix things up. You can pick up sushi at one booth (Sushi Yasu Tanaka), then hit up another booth for tacos (Hot Lime) and yet another for fried chicken (Coop)—to name a few options. While you wait for your order, you can start the watch party a little early with a craft cocktail from the center bar. Cheers!
MIA Market is located at 140 NE 39th Street, Suite 241, Miami, FL 33137. For more information, visit their official website. 
Sports Grill
When it comes to wings in Miami, there's one name that always comes up in conversation: Sports Grill. Buffalo, garlic, BBQ, jerk, teriyaki, boneless, bone-in … the beloved local chain features no shortage of sauces and styles to enjoy. Locations are plentiful, so odds are that you're close to an outpost. Although the wings are the star of the show here, Sports Grill also serves up burgers, hot dogs, tots, nachos, mozzarella sticks, and other watch-party favorites. The best part: Everything is affordably priced.
Sports Grill has multiple locations throughout Miami. For more information, visit their official website.