If you haven't heard of Seawell Fish N' Oyster, it's only a matter of time before you do. The impressive seafood eatery is a bit of a hidden gem off Washington Avenue in South Beach; it's easy to miss if you're not paying attention. Trust us, though: After one visit here, you'll definitely be paying attention to this place going forward.
Located inside the Kimpton Angler's Hotel, Seawell Fish N' Oyster specializes in… we'll give you one guess. Patrons can expect modern reinterpretations of classic seafood dishes that will have you raving to all your friends. As of this writing, the restaurant is open for brunch daily and dinner Wednesdays-Saturdays. It doesn't matter when you come in, however—either way, you're in for a treat.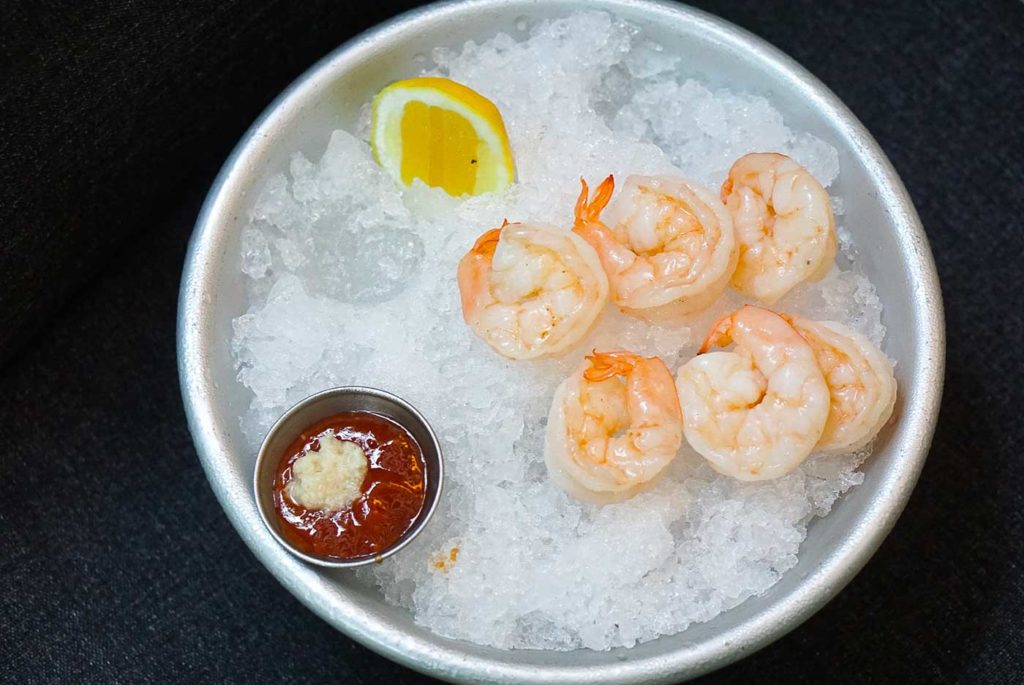 That said, we popped in for dinner and found ourselves in seafood paradise. Raw bar selections are plentiful, with oysters galore, shrimp cocktail, and a chilled seafood terrace if you want to go big. What's included in that terrace, you ask? Oysters, cocktail shrimp, lump crab salad, tuna poke, salmon roe, and pickled shallots—you can even throw in some lobster for good measure. It's a meal in itself, and even the half portion can be quite filling.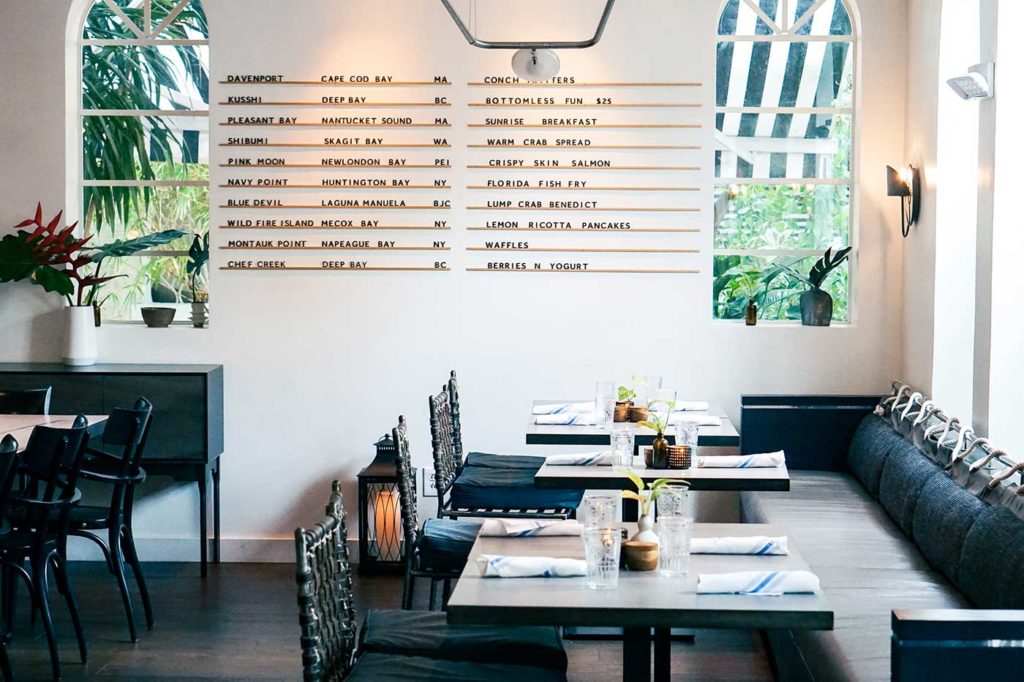 Unless you're part of a larger group, we suggest sticking to individual items like a round of oysters or some shrimp cocktail to start; you can't go wrong with either selection, and it'll leave you with room to gorge on all the other delicious food here—and there's a lot to gorge on.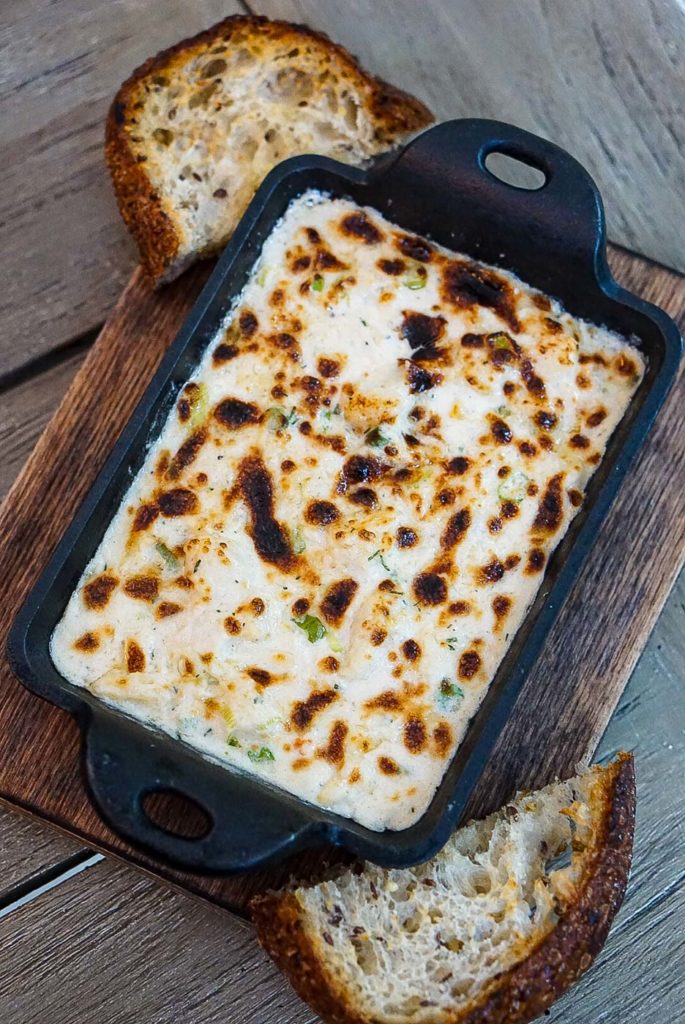 Starters range from lighter bites like the gem Caesar and smoked fish dip to heavier fare like warm crab spread and conch fritters. Pairing the amazing melon salad with the amazing warm crab spread gives you the best of both worlds when it comes to apps.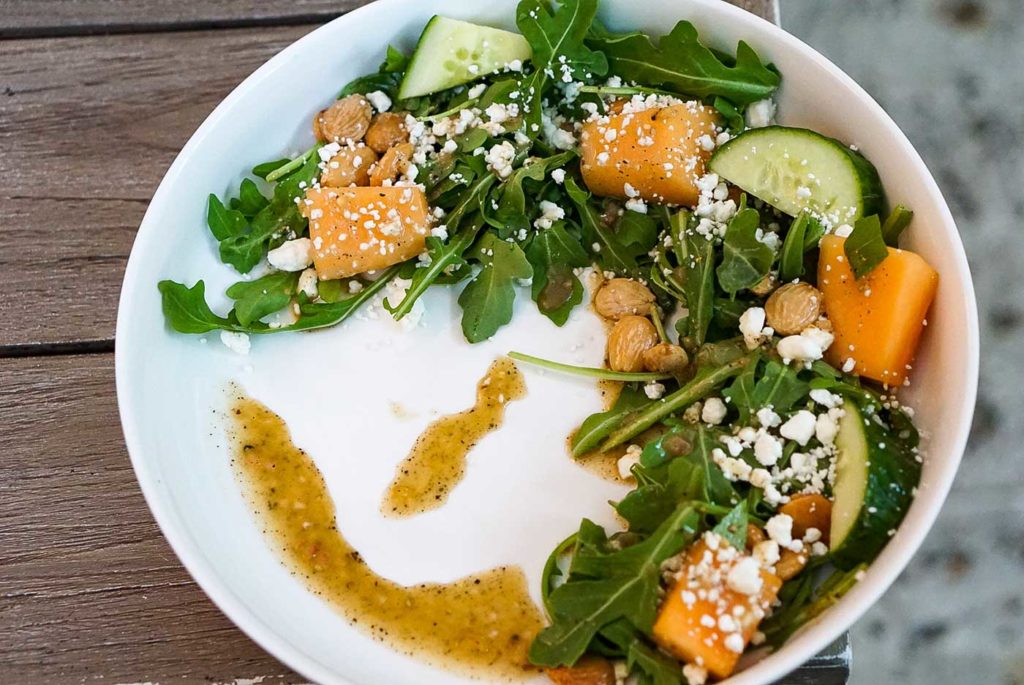 That melon salad, in particular, is a must. The combination of heirloom melon, arugula, cucumber, basil, almonds, and goat cheese is absolutely divine, with a pepper citrus vinaigrette bringing everything full circle. If you only decide on one starter, make it this one.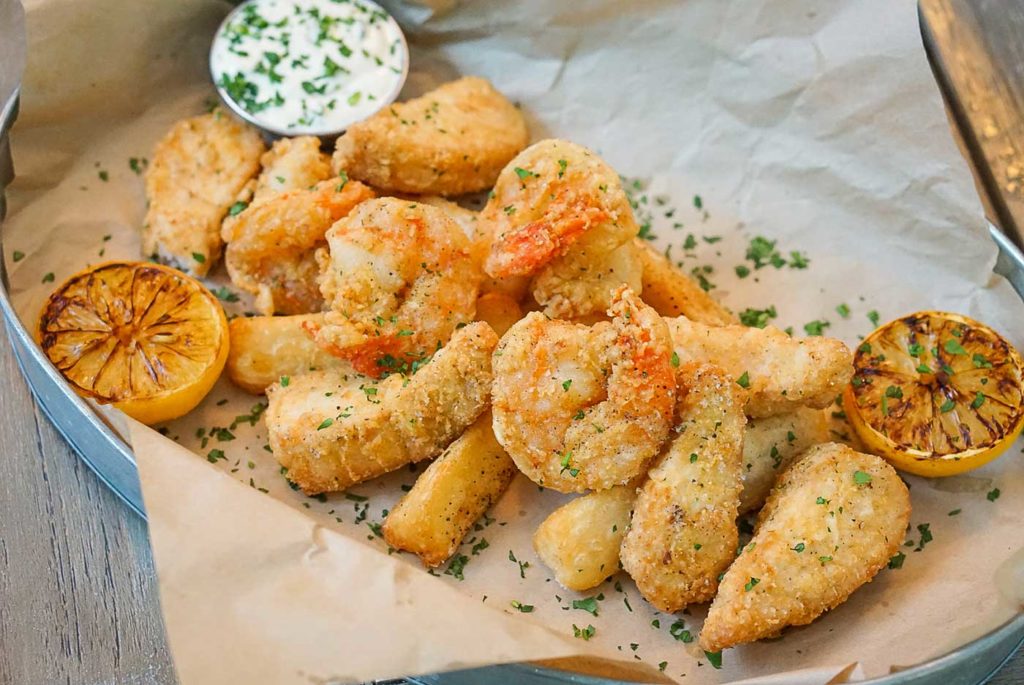 Mains at Seawell Fish N' Oyster are predominantly seafood—no surprise there. There are a few non-fish items like the double smashed burger and the jerk chicken, but seafood is the real star here. If you don't care what your cardiologist has to say, opt for the Florida fish fry comprised of fried local catch and fried wild shrimp with fried yuca. It's a heavy dish, but it's worth the trip to the gym later (plus it's easily shareable).
Another highlight is the New England lobster roll, which is also worth every penny and comes with equally tasty house-made chips. The crispy skin salmon is another notable option and something on the lighter side of the spectrum. Get a side of Brussel sprouts for the table, and you're set on food.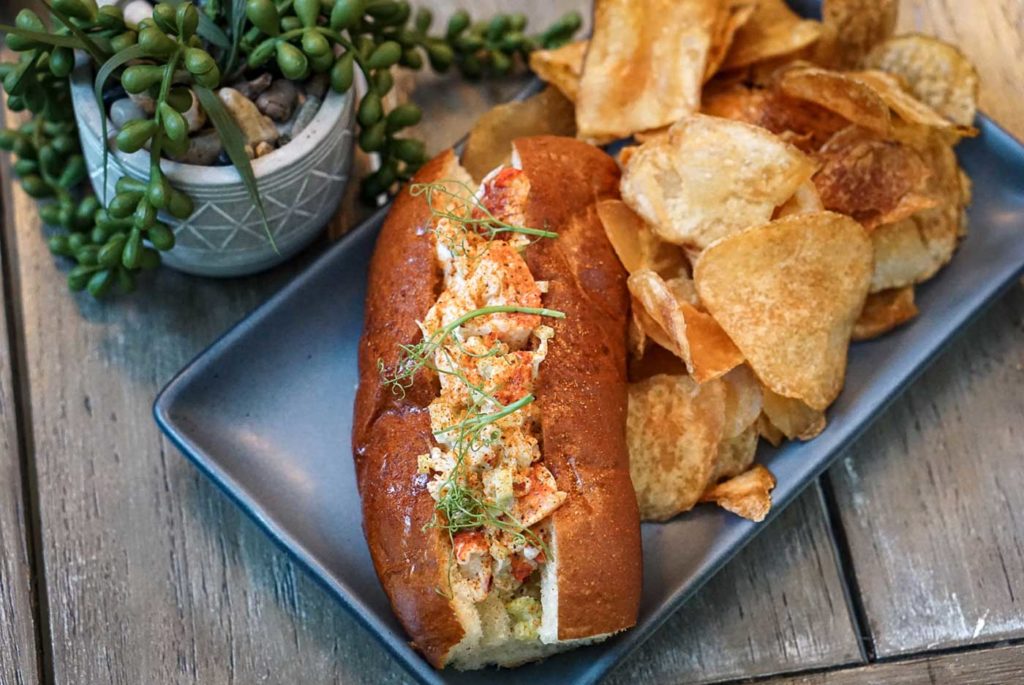 Drinks-wise, you'll encounter fun cocktails like pineapple sours and watermelon margaritas alongside equally fun wines and beers. Seawell also boasts an impressive spirits selection, too; the restaurant covers all the bases.
Like we mentioned at the start, it's just a matter of time before Seawell Fish N' Oyster is on the tip of everyone's tongue. It may be a hidden gem for now, but it won't stay that way for long—it's just too good.