For the foreseeable future, South Florida dining rooms are closed. After a short reopening period, many restaurants are again restricted to outdoor dining or takeout and delivery. No matter which option they choose, guests should feel at ease knowing that restaurants are taking extra precautions to ensure their safety.
Case in point: Seaspice. The Miami River institution is known for its scenic views and its spacious outdoor dining area, the latter of which has been crucial during these unprecedented times. Because it's open for outdoor dining, the restaurant has implemented strict sanitation measures to keep you safe. Here's a quick rundown:
· QR Code Menus: Instead of physical menus, guests scan a QR code at their table to bring up the evening's selections.
· Sanitizing Stations: You're never too far away from hand sanitizer during your dining experience.
· Gloves, Gloves and More Gloves: Staff members are required to use gloves and change them regularly after interactions with guests.
· Cleanliness Training: Employees undergo strict safety training and health monitoring.
In addition to these steps, the restaurant follows the local mask and social distancing mandates. During our weekday dinner, we felt completely safe; thankfully, guests seemed to adhere to all the rules just as well as the staff. We are curious to see these protocols in action for guests who arrive by boat, though—we, unfortunately, didn't see any cool ships while we were there.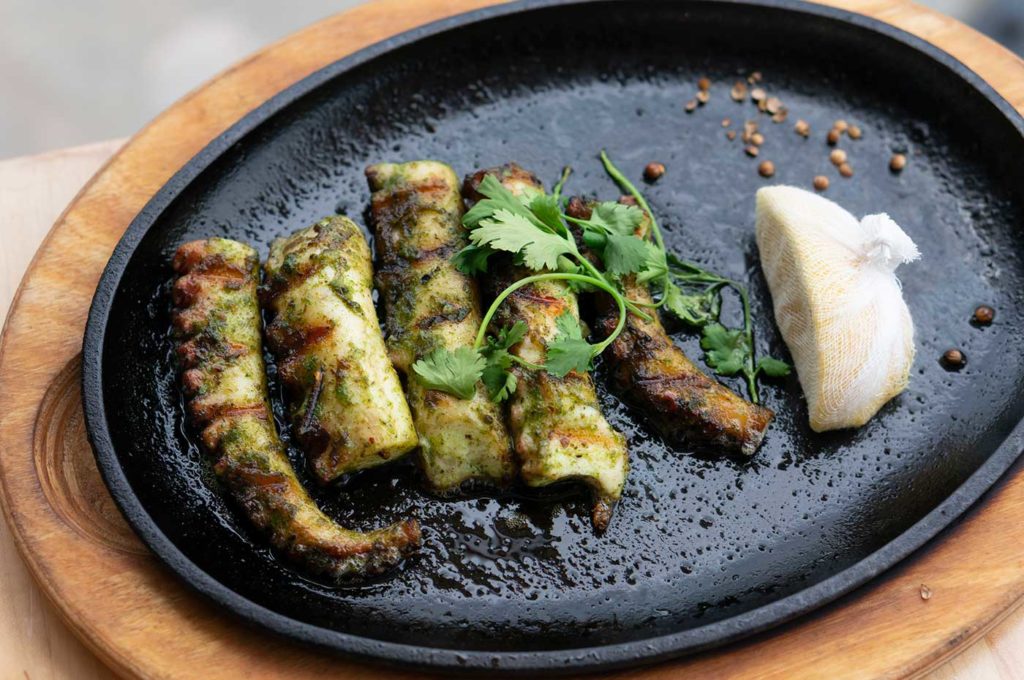 That said, let's talk about the food—the real reason you're going out to a restaurant right now. As you can tell from the name and location, Seaspice places a big emphasis on seafood. The price is up there—and totally worth it—but for more budget-conscious diners, there are certain prix-fixe specials that are easier on the wallet. Regardless of whether you decide to splurge or not, the result is the same: a memorable meal.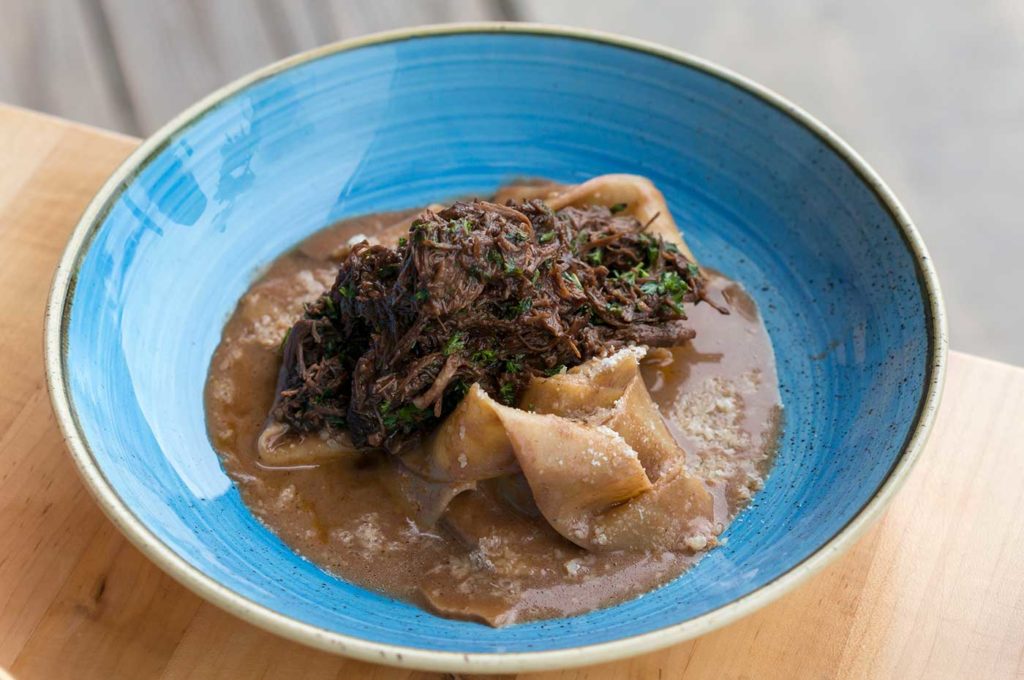 Our dinner started with a bang: Spanish octopus a la plancha, a simple starter with just fresh herbs and lemon zest. The cephalopod was fragrant and appetizing, and my wife and I found ourselves fighting over the last piece. Same for the Maine lobster salad, whose presentation made a lasting impression as did its aji Amarillo—it gave the dish a nice kick. And the Meli Melo—a fun mix of tuna, salmon, and yellowtail—is a work of art; post it on Instagram and watch the likes pile up.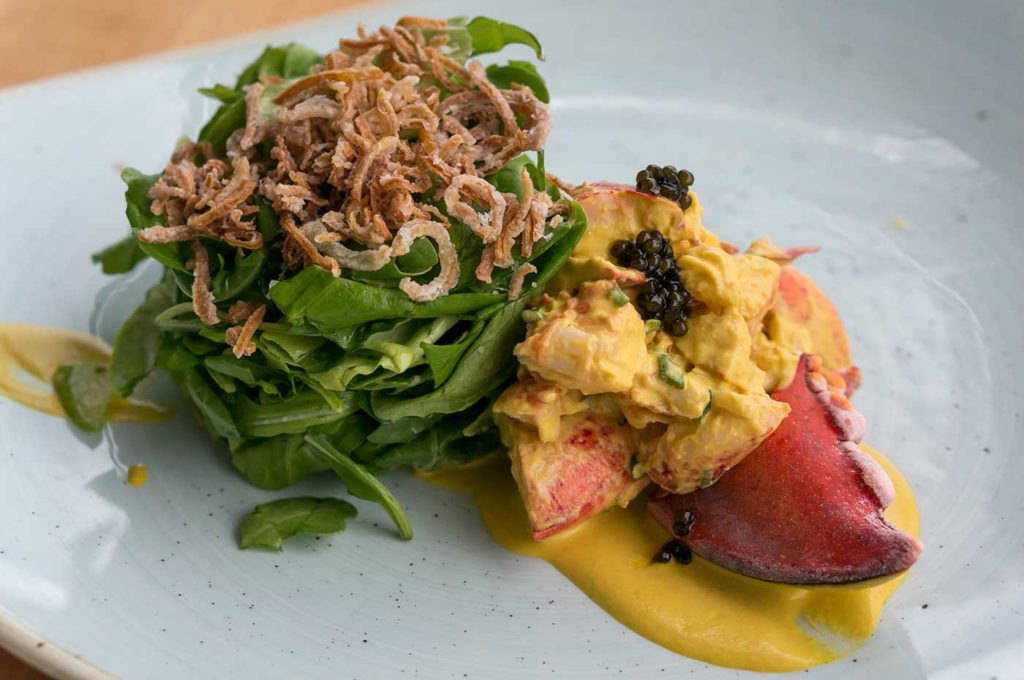 Entrees like the veal Milanese and pappardelle are monstrous—both in size and flavor. We couldn't decide which of the two we enjoyed more; fortunately, each entrée was large enough to share and we ended up with plenty of leftovers. Seriously: These portions are huge. Don't fill up either because Seaspice has a new pastry chef who's creating magic in the kitchen. Fan favorites like the chocolate cremoso are still on the menu, but the new stuff is worth ordering (heck, you're going to want to get at least two desserts). Our pick: the summer peaches and cream. In this horrid South Florida heat, this refreshing treat hit the spot.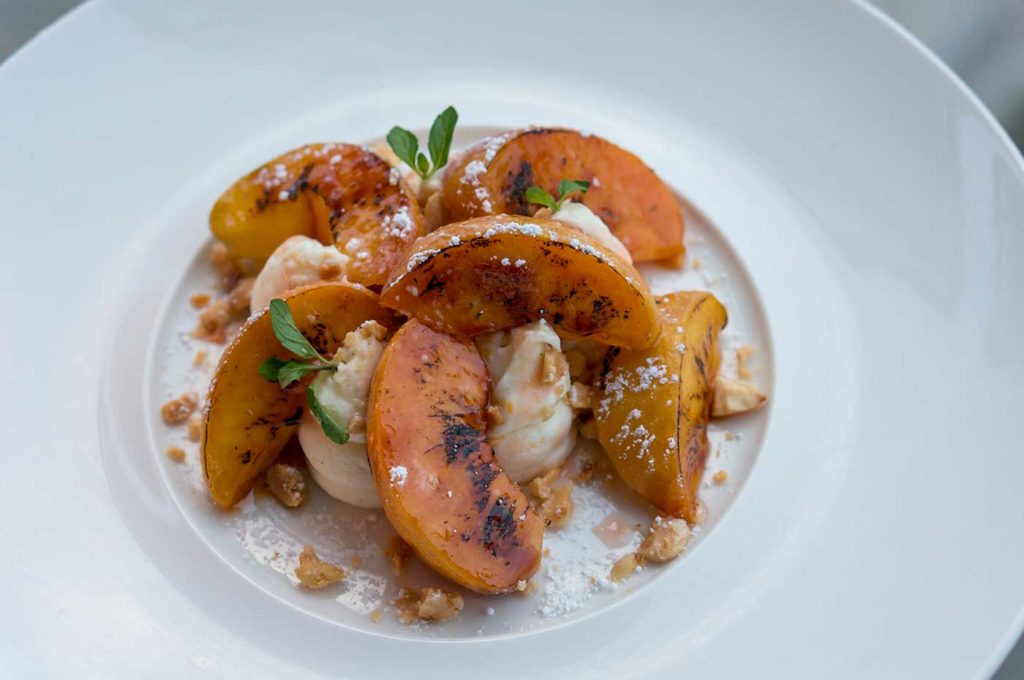 We haven't visited many restaurants for sit-down dining lately, but we felt perfectly safe and at home here. If you're itching to dine out, you can rest assured knowing Seaspice is doing their best to put your dining out reservations at ease.