There are a few restaurants that shape the beloved Miami Beach neighborhood South of Fifth. For years, RED South Beach has been one of them. After taking a brief break, the restaurant is back with a new location and exciting new dishes on the menu.
Mitch & Mel Take Miami interviewed RED's Executive Chef and partner Peter Vauthy for Dish Miami readers ahead of the restaurant's reopening end of October.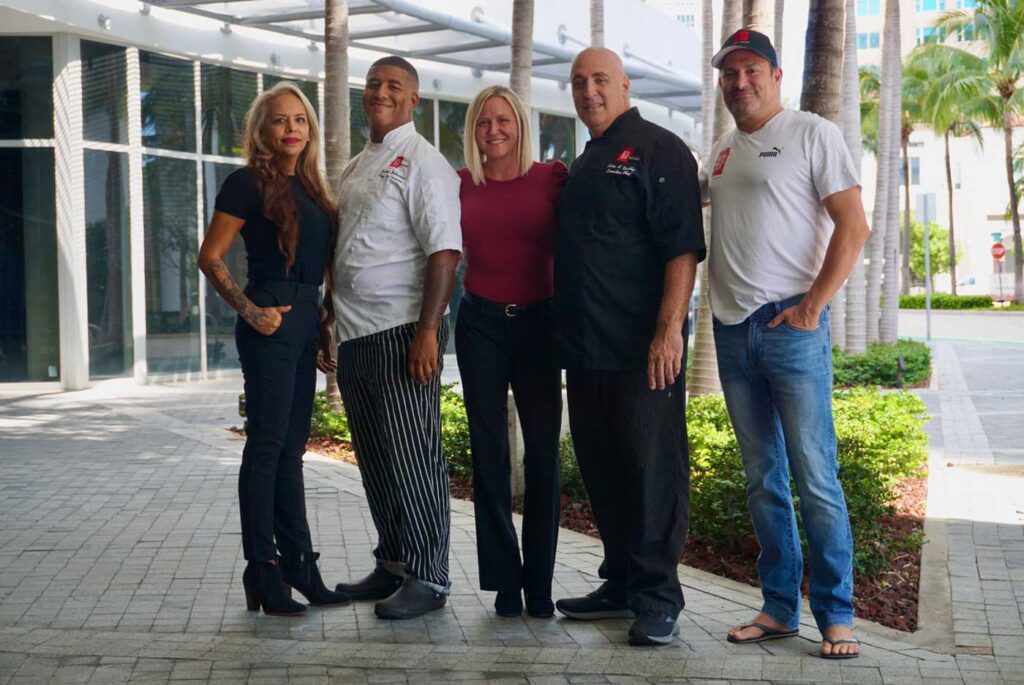 During the pandemic, Red moved from its long-time home to a new location (still in South Beach). What prompted the move?
I saw a quote during the pandemic that said "fortune favors the bold" and it was a bold move to change locations but there was no future for RED or myself at the old space. To reach the next level a new start and look was already being discussed and the pandemic just made it a reality a bit quicker.
Why was important for you to stay in South Beach?
RED has become a part of the beach and it made no sense to lose the 12 years of establishment on the beach food scene. We have become a part of the community and remaining a part was very important
Was it an easier or harder decision to make that move given the current situation?
It was a buck dancer's choice, which is really no choice at all. The pandemic did not change my goals for RED so pandemic or not, RED needed a new life.
What can you tell us about the new space and how it will differ from the old one?
We will have a 3000 square feet patio. The inside will have a new bar and three party rooms. Not to mention the 36 windows bringing in lots of natural light and gives an incredible view of the water.
Part of the new move, you formed Bisteca Hospitality Group LLC. What can you tell us about that?
That will be our vehicle for other projects and opportunities moving forward after we have the new RED location firmly established in its new home.
What does your new partner bring to Red that maybe you didn't have before? How do they enhance the Red experience?
With Aaron Hammer, I finally have a partner who shares my goals and visions for RED to remain a powerhouse. Together we have redefined the future and set RED up for growth.
You also took the time during the quarantine to launch a new butcher shop and a new delivery service. What can we expect from those new concepts and how are they meant to work in tandem with the restaurant?
It's all about new avenues to spread my love for food and hospitality. These new ways to spread the RED food are crucial to my long term goals.
What are you most looking forward to about the new RED South Beach?
I just want to be back in the kitchen and be able to create. The new venue will give me an opportunity to expand my food vision with the addition of brunch, happy hour, and late-night dining.
Check out Mitch and Mel Take Miami's interview with Chef Peter Vauthy for more details on RED's reopening and his new vision.