Sometimes, all you want is good food and a little bit of peace and quiet. Thankfully, you don't have to travel far to escape the hustle and bustle of Miami. These five spots are perfect for getting away and enjoying a peaceful meal.
Costa Med
For a taste of the Mediterranean without the hefty price tag, head over to Costa Med. The serene Key Biscayne restaurant takes taste buds on a tantalizing tour of European fare, all in a charming and cozy dining room. The low-key eatery is ideal for enjoying some small bites and wine while reading a book or having an intimate conversation with a friend or loved one. Some menu highlights: calamari fritti, steak tartare, lamb chops and seared scallops.
Costa Med is located at 260 Crandon Boulevard, Suite 46, Key Biscayne, FL 33149. For more information, visit their official website.
La Giulietta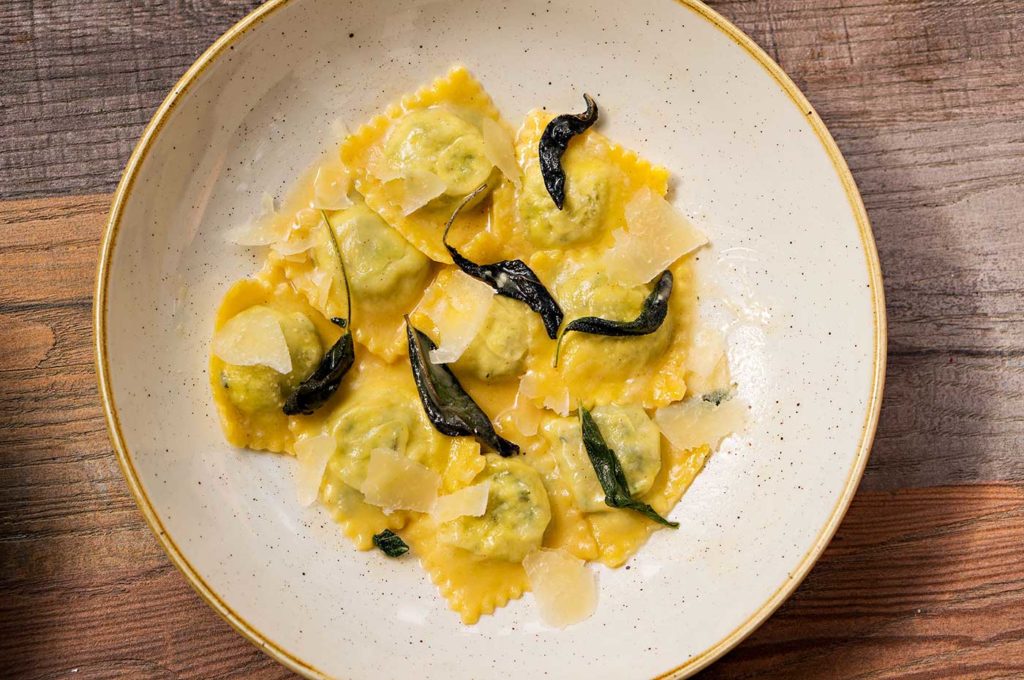 You'll find some of the best Italian food in town at La Giulietta, one of Miami Ironside's culinary stars. The delightful eatery boasts a spacious patio for unwinding with some pasta and a glass of wine (or three). It's a literal hidden gem; you won't spot it from the streets. If you know it's there, though, you know it's the perfect place to escape and enjoy a leisurely breakfast, lunch or dinner. A few recommendations: the orecchiette, pappardelle Bolognese and whole branzino.
La Giulietta is located at 7580 NE 4th Court, Miami, FL 33138. For more information, visit their Instagram page.
Lilikoi Organic Living
When you think of South Beach, some of the first things that come to mind are nightlife and parties. While that's a big part of the SoBe experience, there's a small neighborhood that is – for the most part – laidback: South of Fifth. And in that neighborhood is Lilikoi Organic Living, a prime spot for healthy eating and people watching.
Nosh on healthy bowls, sandwiches and entrees like Hawaiian-style poke, shrimp coconut curry and chicken chipotle burritos, all while just chilling out on the sizeable patio. The place is also dog-friendly if you want to bring your pooch.
Lilikoi Organic Living is located at 500 South Pointe Drive, Miami, FL 33139. For more information, visit their official website.
Little Brazil
Meat lovers will find plenty to like at Little Brazil in North Beach. The Brazilian establishment is far away from the craziness of SoBe, and it offers guests an array of Brazilian specialties and other Latin delights. Steak is obviously a must, and the picanha is ::chef's kiss::. Other notable selections include codfish croquettes, chicken parm and beef stroganoff. In short, Little Brazil serves up some big flavors.
Little Brazil is located on 6984 Collins Avenue, Miami Beach, FL 33141. For more information, visit their official website.
Red South Beach
If there's one word to describe Red South Beach, it's versatile. The gorgeous dining room at this South of Fifth steakhouse can serve as a backdrop for lively dinner parties, intimate gatherings or a relaxed solo dine. This versatility is also seen in the kitchen, where Red not only cooks up succulent steaks but a range of hearty entrees like stuffed veal chop, wild king salmon and lemon garlic shrimp. The dining room can get a little noisy on some nights, but the patio is always perfect for a more laidback experience.
Red South Beach is located at 801 South Pointe Ddrive, Miami Beach, FL 33139. For more information, visit their official website.