Sometimes, all you want is good food and a little bit of peace and quiet. Thankfully, you don't have to travel far to escape the hustle and bustle of Miami. These five spots are perfect for getting away and enjoying a peaceful meal.
Costa Med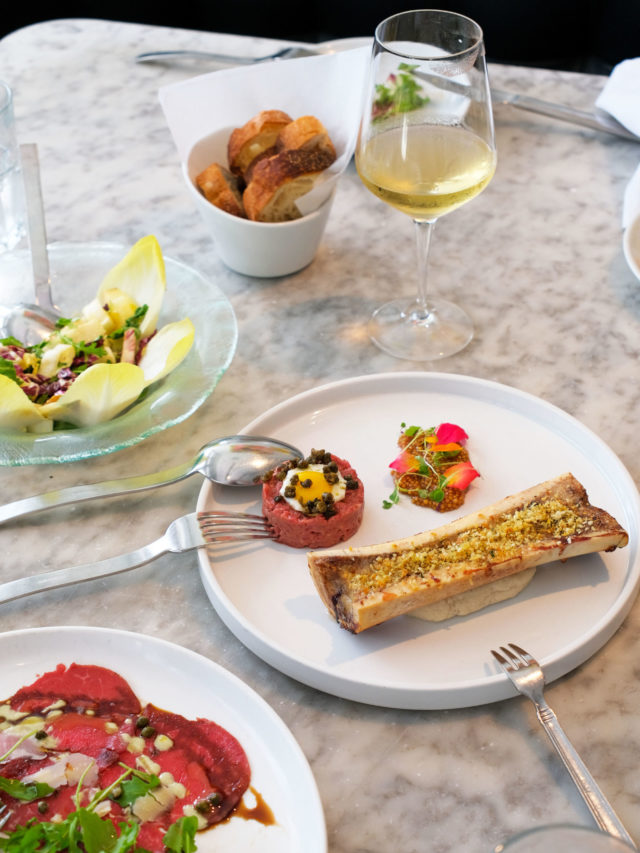 For a taste of the Mediterranean without the hefty price tag, head over to Costa Med. The serene Key Biscayne restaurant takes taste buds on a tantalizing tour of European fare, all in a charming and cozy dining room.
The low-key eatery is ideal for enjoying some small bites and wine while reading a book or having an intimate conversation with a friend or loved one. Some menu highlights: calamari fritti, steak tartare, lamb chops and seared scallops.
Frenchie's Diner
Frenchie's Diner in Coral Gables is easy to miss – it's off the beaten path (aka Miracle Mile) so there's not much foot traffic in the area.

That works in your favor because it's the best place in the Gables to escape the crowds and enjoy some quality French food. The restaurant is nice and cozy, and there's always some great specials to be had. Same goes for the regular menu: Items like the onion soup, moules frites and duck confit are consistently crowd pleasers.
Frenchie's Diner is located at 2618 Galiano Street, Coral Gables, FL 33134. For more information, visit their official Instagram.
RED South Beach
If there's one word to describe Red South Beach, it's versatile. The gorgeous dining room at this South of Fifth steakhouse can serve as a backdrop for lively dinner parties, intimate gatherings or a relaxed solo dine.

This versatility is also seen in the kitchen, where Red not only cooks up succulent steaks but a range of hearty entrees like stuffed veal chop, wild king salmon and lemon garlic shrimp. The dining room can get a little noisy on some nights, but the patio is always perfect for a more laidback experience.
Riviera Focacceria Italiana
At Riviera Focacceria Italiana, food takes center stage, captivating discerning palates with a symphony of flavors. From the first bite of their signature focaccia di recco to the tantalizing array of artisanal pasta dishes, you'll be on Cloud 9.

The best part about this place besides the food? How quiet it is compared to the rest of Midtown Miami – you can eat your amazing mushroom pappardelle or seafood linguine without interruption (or just enjoy a bottle of wine).
Stanzione 87
Need to escape the husble and bustle of Brickell? Sneak into Stanzione 87. The beloved pizza spot may be situated right next to the always-busy Brickell City Centre, but it's nice and quiet for dining in. It's also fast: Pizzas come out in a matter of minutes.
Pies are split between red and white selections, and there's plenty in both categories, including fan favorites like the Angry Kale (yes, it's spicy) and the ricotta and pepperoni. Besides pizzas, Stanzione 87 also serves up delicious subs, salads and a large selection of wines – all at very reasonable prices.
Stanzione 87 is located at 87 SW 8th Street, Miami, FL 33130. For more information, visit their official website.