When you think of neighborhoods with great restaurants, what comes to mind? Odds are Wynwood, South Beach, Brickell, and… Literally anywhere, except Dadeland. The neighborhood isn't exactly known for its culinary chops outside of a few gems. One of those gems is Pubbelly Sushi, and it's definitely worth your while.
The Asian-inspired eatery from celebrated chef Jose Mendin and the PB team has cast a wide net across the city. After opening first in Miami Beach, the concept expanded to Brickell, Dadeland, and Aventura. They all boast the same tasty menu, but there's a particular charm to the Dadeland location that keeps us coming back.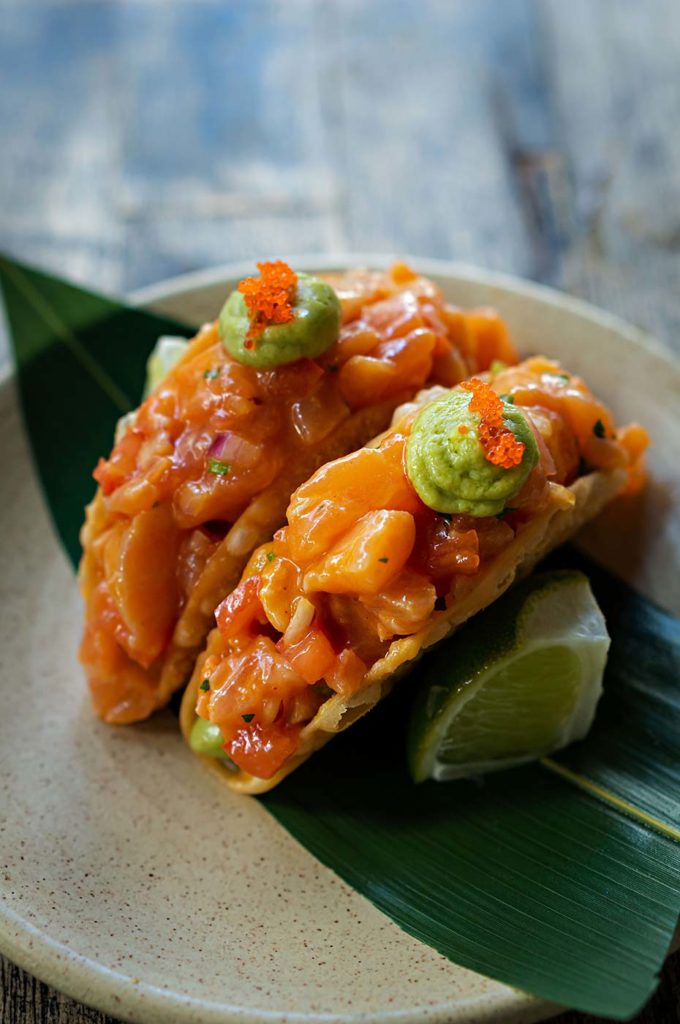 When you take a seat, you'll likely be surprised by the menu: It's one of the largest you've probably ever encountered. There are dozens of shareable plates to select from, and we can't recommend enough rounding up some friends for this delectable adventure. The menu features everything from hot snacks, cold snacks, and rolls to nigiri, robata, and bao buns. If you can't find something on this menu to eat, we don't know what to tell you.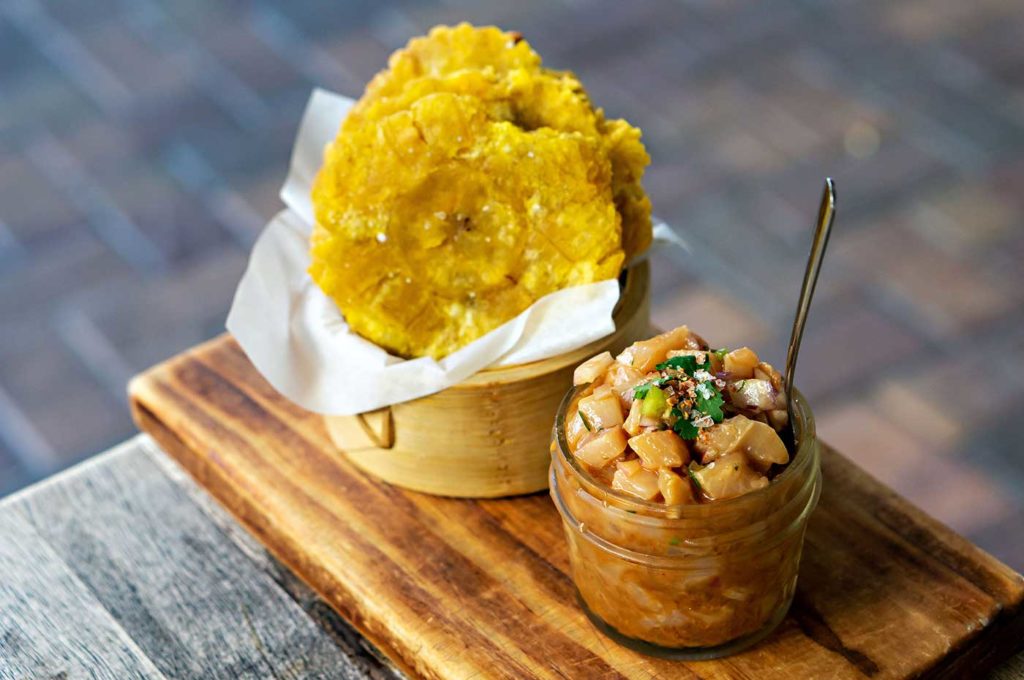 Now that you've gotten a few peers together, start out by ordering 2-3 dishes each and go from there. For snacking, two highlights on the menu are the salmon tartare taquitos and the tostones (fried plantains) with ceviche. The former are essentially tiny tacos that last about two bites—and each bite is magical; the avocado mousse adds an extra layer of flavor to an already impressive mouthful. The latter selection is one of PB Sushi's more Latin-inspired dishes; it's simple but packs a punch and is very filling.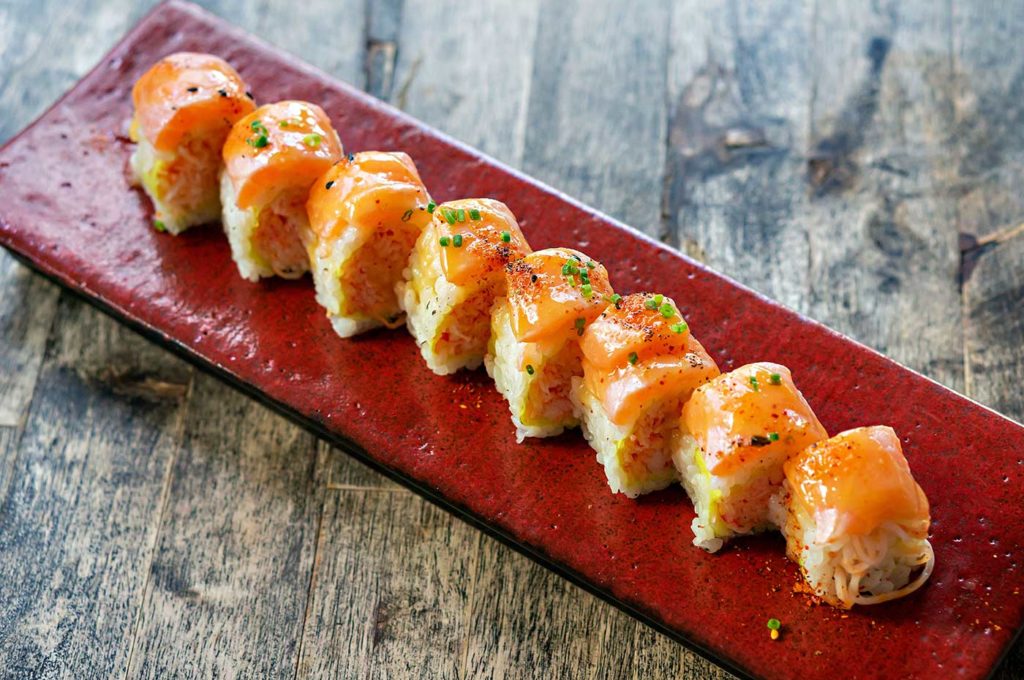 You can't go to PB Sushi and NOT get sushi: The sake aburi with kanikama (imitation crab) is a must. Don't let the mention of imitation crab deter you; PB Sushi has a way of making it taste just like the real thing. And when paired with seared salmon, yuzu miso, and truffle oil, this roll is an absolute winner. Another stunner is the rock shrimp tempura roll, which also comes with spicy tuna. In a matter of minutes, we had devoured the roll and it instantly became our new go-to here.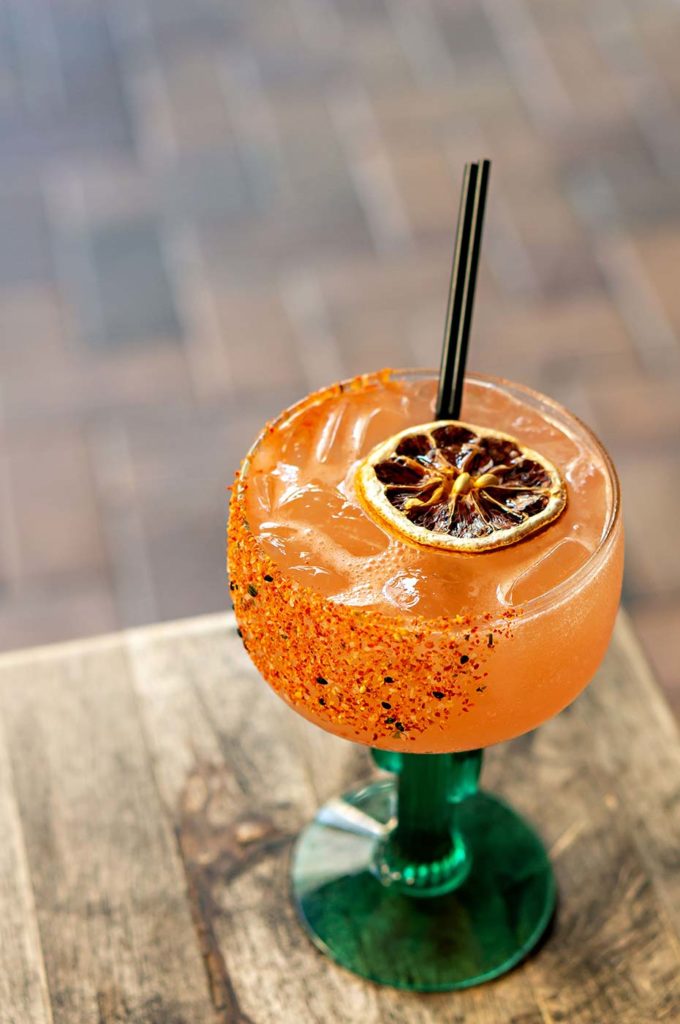 While sushi is the main attraction at PB Sushi (and rightfully so), don't skip out on the rest of the menu. Grill items like the baby bok choy, truffle corn, and chicken yakitori are all flavorful complements to any meal. The restaurant also has a full bar, so make sure to drink up (responsibly, of course). Sake cocktails, in particular, are worth a look; the Lucky Shishito is a winner in flavor and presentation. We also like that there's a mocktail section for those of us who don't wish to imbibe or are playing designated driver.
In short, Pubbelly Sushi is a delightful dining destination in Dadeland. The next time you're planning a dinner reservation, set your sights on this neighborhood treasure—you won't regret it.