A short drive down the unassuming 24th street off Biscayne Boulevard will land you at the Sacred Space Miami, a self-proclaimed (but also truly so) tropical oasis of perfectly manicured gardens and modern, expansive spaces accentuated by holistic elements, comfy nooks, and bright, tranquil decor. Upon entering and on your left, you'll find Plant Miami, a contemporary and elevated plant-based restaurant with a focus on vibrant, organic, living foods, and conscious cuisine.
We popped in for brunch on Saturday, sat outside beneath oversized umbrellas, and enjoyed the shade while we waited for our plant-based party to arrive. With a plethora of original takes on classic dishes, the brunch menu—along with all menus at Plant—emphasizes locally, sustainably sourced, and organic produce from Paradise Farms.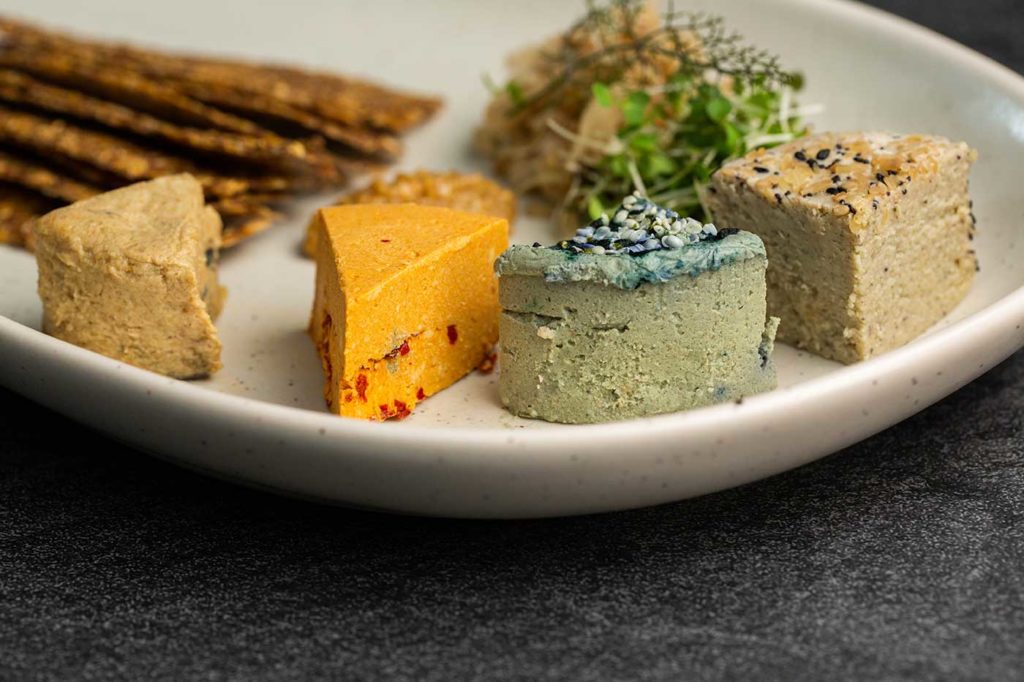 The brunch menu contains items such as a cheese course, comprised of artisan cheeses made from cultured cashews and includes truffle and charcoal cheese, everything cheese, pimiento cheese, and blue cheese. Other highlights include the jackfruit maki roll, with avocado, daikon, cucumber, spicy jackfruit, amaranth, masago, fresh wasabi, and sesame coconut amino sauce; the be honest burger made with a hand-formed almond-beet and mushroom patty, artisan lettuce, tomato, and house-pickled giardiniera and cashew pepper cheese, served with crispy potatoes; and the tartufada, a cauliflower flatbread with San Marzano tomato sauce, coconut mozzarella, baby arugula, and black truffles. For those with sweeter leanings, brunch also includes items like waffles with tart fruit and pineapple compress, whipped coconut cream, and rendered maple syrup; as well as banana pancakes with berries, candied pecans, coconut vanilla ice cream, and maple syrup.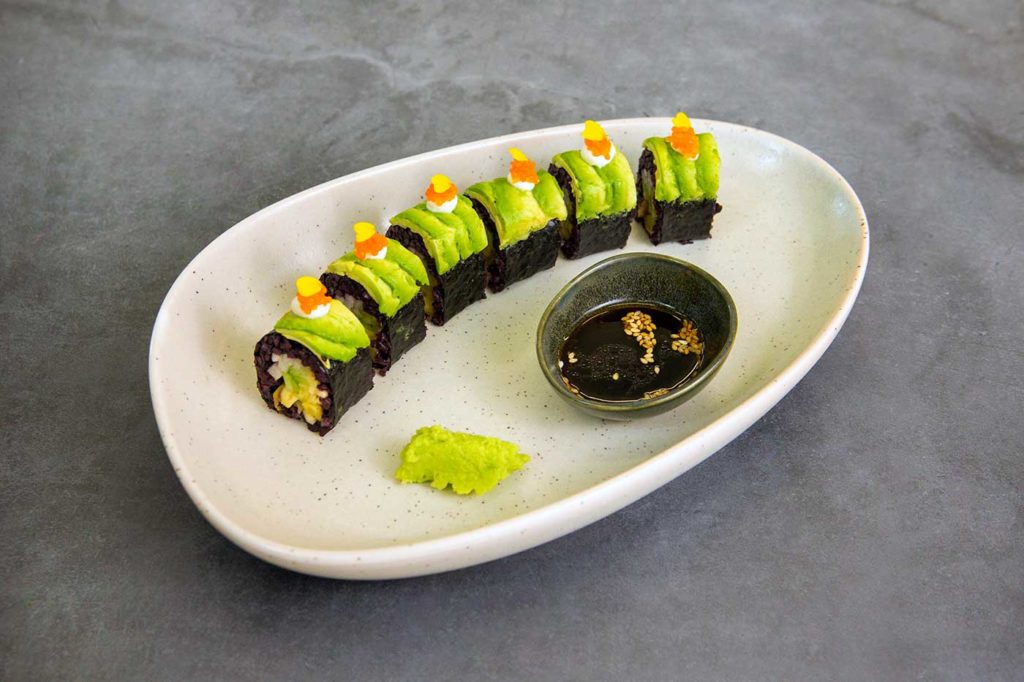 Though we'll surely be back to make our way through every single item on the menu, that Saturday, we opted for the lion's mane cake, a mushroom-based cake (that clearly fell from fungi heaven before landing in our mouths) crusted in hemp seeds, served with kimchi mayo and celery root slaw and adorned with colorful edible flowers. At once tangy, savory, sweet, and crunchy, the dish brought the trendy mushroom to satisfying new heights and it's safe to say there wasn't a single bite left when we were through with it. If you're here to eat one thing and one thing only, make it this.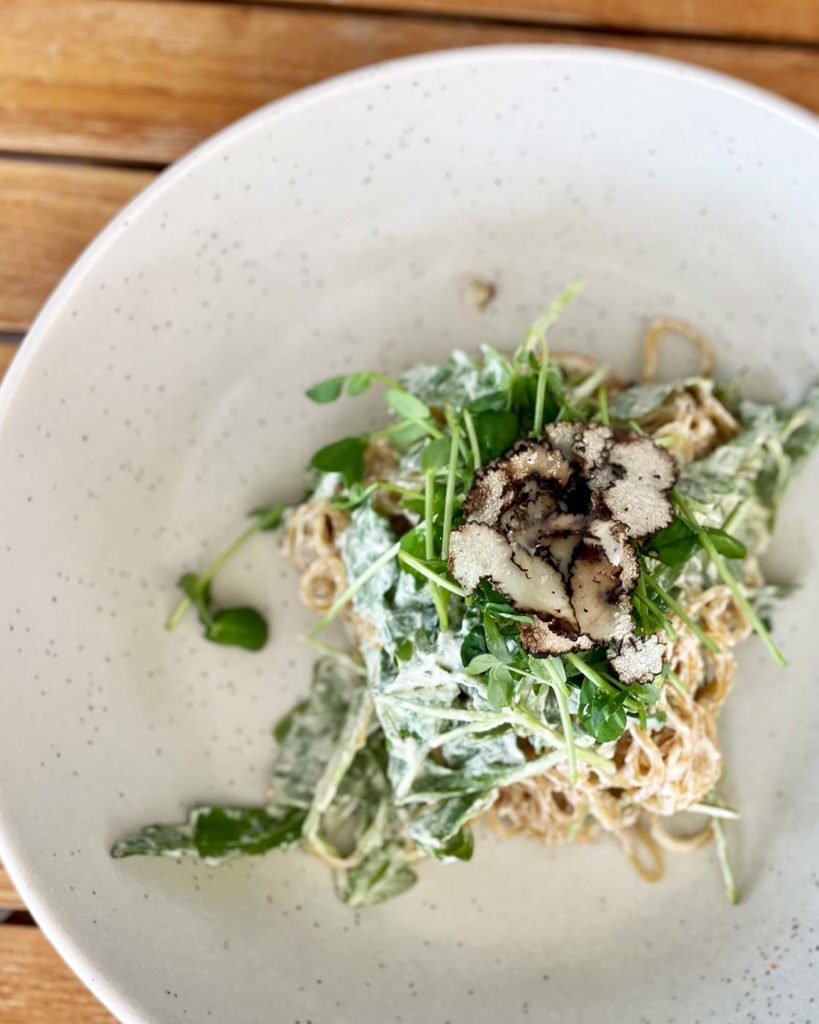 Next, we tried the truffle noodles, served with kelp noodles, baby greens, cashew black pepper sauce, and shaved truffles. Sitting on top of the creamy noodles was a heaping portion of greens smothered in a glorious sauce, on top of which rested delicately shaved black truffles. While you truly can't go wrong with any selection on the menu, this one is distractingly delicious and another absolute must.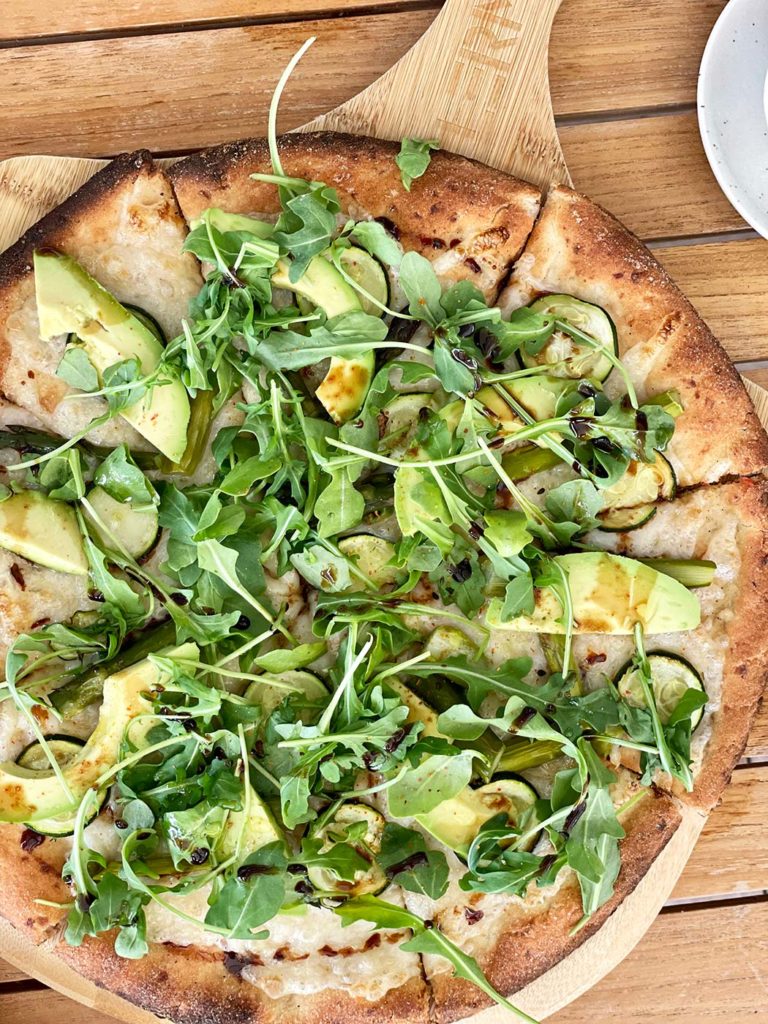 Shortly after delving into the noodles with our bellies high on veggies' greatest hits, the super green arrived. It's a large cauliflower flatbread topped with cashew mozzarella, green asparagus, avocado, Serrano peppers, and baby arugula. Eating this dish feels similar to noshing away through your favorite pizza without the pangs of cheese-laden guilt, or maybe hugging your best friend in the universe—either way, we'll take it.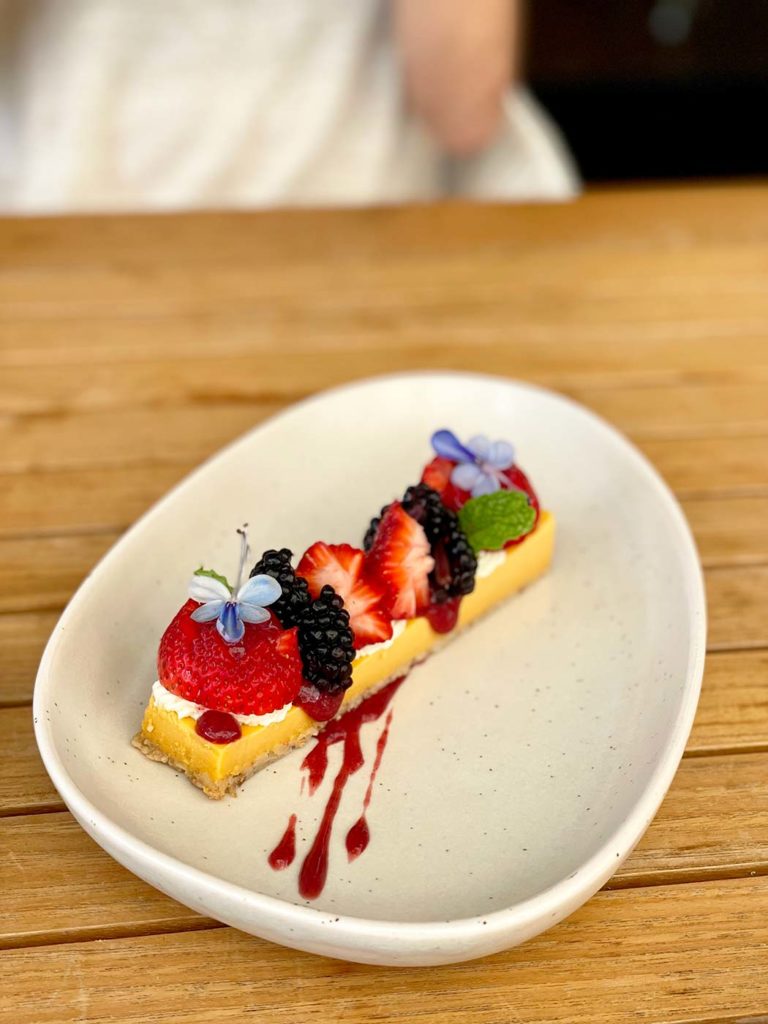 For dessert, we tried the cheesecake, served with mixed berries, coconut curd, and berry sauce. I don't even like vegan desserts but would have ordered two more.
All in all, we can only assume that Plant Miami reads poetry to their vegetables before cooking them. The attention to detail is apparent in every dreamily curated bite.