Whether you're a vegan, a vegetarian, or just looking to add some plant-based food into your diet, Miami offers a number of delicious options. Here are four plant-based restaurants in Miami that should be on your radar.
Della Bowls
Located inside The Doral Yard, this popular plant-based shop has made a name for itself with hearty, healthy bowls packed with flavor and protein. Here at Della Bowls, you can order crowd favorites like the Caribbean Bowl with plantain, kale, and black coconut rice and the Southwest Bowl with sweet potato, quinoa, pico de gallo, and fresh greens.
Feeling creative? Create your own bowl with your choice of base, protein, veggie, sauce, and boost. Chickpeas, lentils, tempeh, sesame broccoli, toasted almonds… There are a lot of selections at your disposal. Make sure to save room for the brownie sundae.
Della Bowls is located at 8455 NW 53rd Street, #106, Doral, FL 33166. For more information, visit their official website.
Diya
Over on Miami Beach, Diya is serving up tasty plant-based Indian cuisine. Expect to find everything from samosas and crispy rice to butter paneer and biryani rice pots on the restaurant's extensive menu. There are over 20 different options to choose from, so guests should have no problem finding something to fit their tastes.
At Diya, there's also a big emphasis on cocktails. The eatery's cocktail lab features fun drinks like the whisky-based One Night in Miami and the single malt The Vaccine. Don't feel like drinking? Diya offers craft lemonades made from scratch with flavors like lavender and rose.
Diya is located at 1766 Bay Road, Miami Beach, FL 33139. For more information, visit their official website.
Full Bloom
Full Bloom on Miami Beach is unlike any vegan restaurant you've likely encountered. They've been able to craft delicious plant-based versions of items you don't traditionally see on vegan menus. You have the usual suspects like buffalo cauliflower wings, smoked jackfruit dip and Beyond burgers, but then you also have items like picadillo, carrot lox cavatappi, tagine, and lo mein. Whether you eat meat or not, there's no denying that everything tastes great.
Alcohol-wise, Full Bloom has you covered with a full bar. Pick a selection from the restaurant's vast wine list or enjoy whimsical refreshments like the Her Name is Guava-Rita and the Mango Sour. There's also plenty of beer if that's more your style.
Full Bloom is located at 1670 James Avenue, Miami Beach, FL 33139. For more information, visit their official website.
Love Life Cafe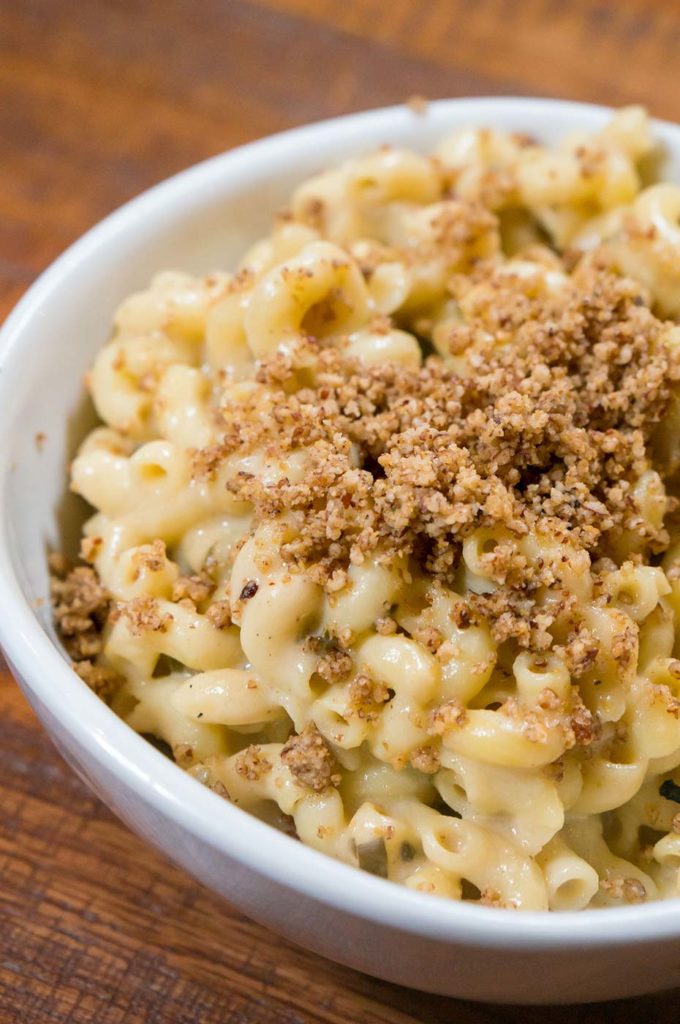 If you don't feel like crossing the causeway, Love Life Café in Wynwood is another plant-based gem that offers up one of the most varied menus in town. Early risers can nosh on egg and cheese croissant-wiches and avocado toast, while those who prefer to sleep in can enjoy pizzas, bowls, tacos, burritos, and much more.
Highlights include Love Life's award-winning veggie burger, the shredded jackfruit bbq chicken pizza, and the beloved mac and cheese. There's also a guava rose cheesecake that's a must. Inside Love Life Café, there's also an Asian-inspired popup called Shido that offers sushi rolls galore. So in short: If you can think of a food item, it's likely on the menu at Love Life Café.
Love Life Café is located at 2616 NW 5th Avenue, Miami, FL 33127. For more information, visit their official website.