In Miami, it feels like there's a new restaurant opening every other day—and it's usually an Italian restaurant. With so many around, it's hard to tell which ones are actually worth the time (and calories). If any Italian restaurant should be on your radar right now, it's Patio Isola.
The MiMo Italian spot focuses on homey dishes that will make you feel like you're family—it's Italian comfort food done right. Chefs Jose Mendin and Santo Agnello have collaborated to create a welcoming venue that's perfect for anything from family outings and first dates to celebrations and business lunches. One big reason the restaurant can serve as a backdrop for all those occasions is its vast menu. The large space allows for a large kitchen that can crank out a tasty assortment of pastas, pizzas, and everything in between.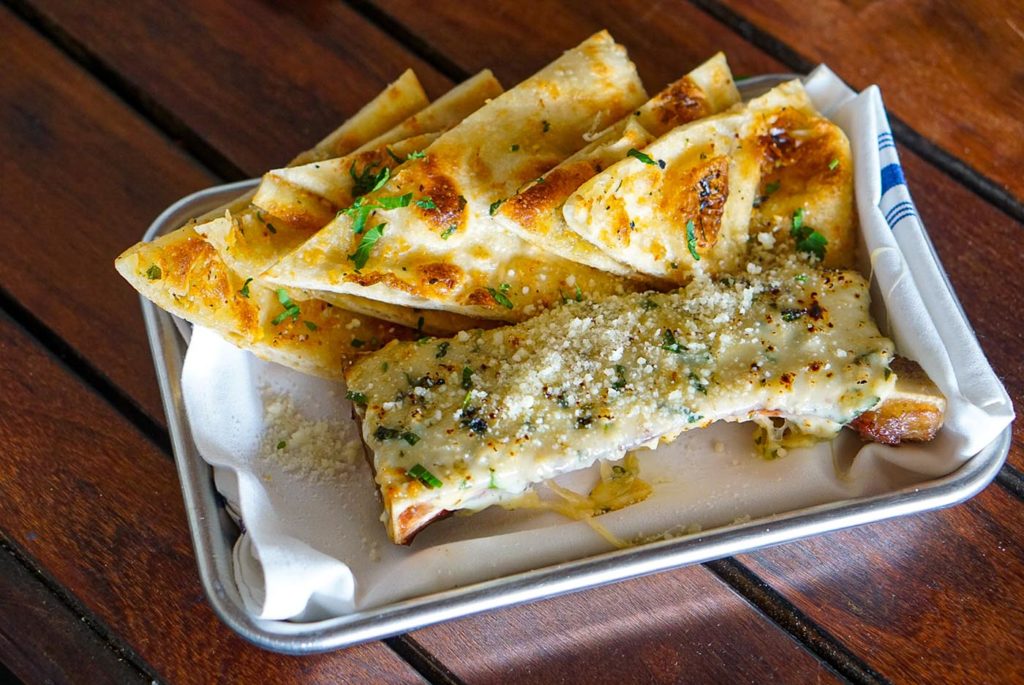 Among the many starters, you can choose from tuna crudo, arancini, calamari fritti, and mushroom risotto. Options range from light to heavy, so everyone at the table can find something to their liking (you'll probably end up sharing everything, though). Two highlights include the cheesy garlic bone marrow and the Brooklyn-style baked clams, each of which will tantalize your taste buds in different ways; they're the closest thing to a palate party.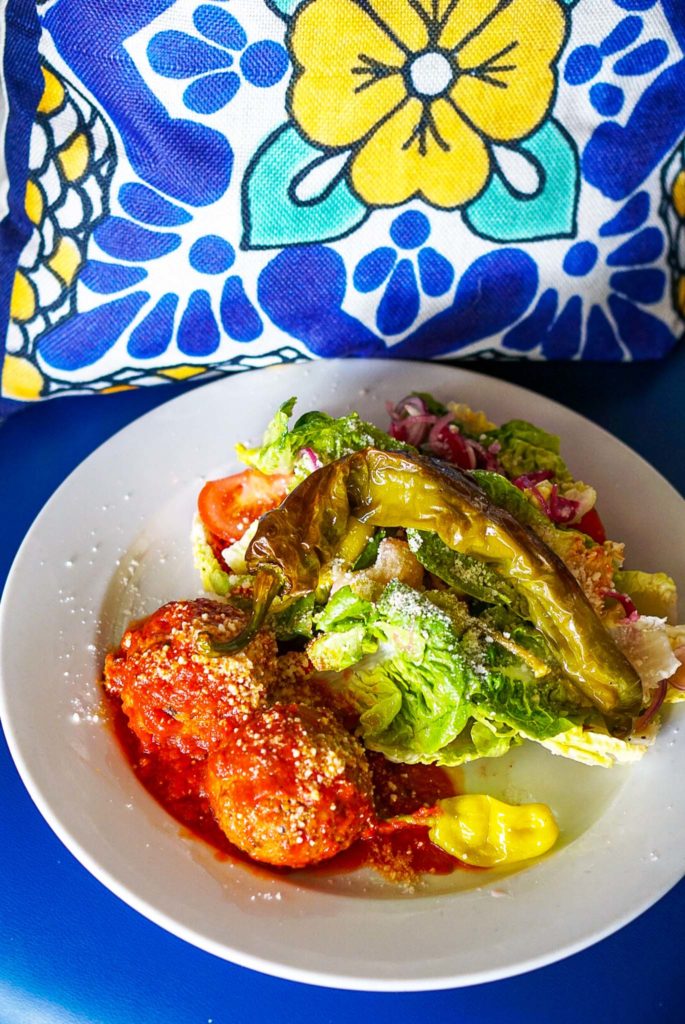 Like we touched upon earlier, the menu leans heavily on pizzas and pastas—more on those in a second—which means that it's easy to overlook lighter fare like the salads. Our advice: don't. The Caesar salad is a crowd favorite, and the meatball salad is something you need to try once; the meatballs and long hot peppers make for an appetizing bite.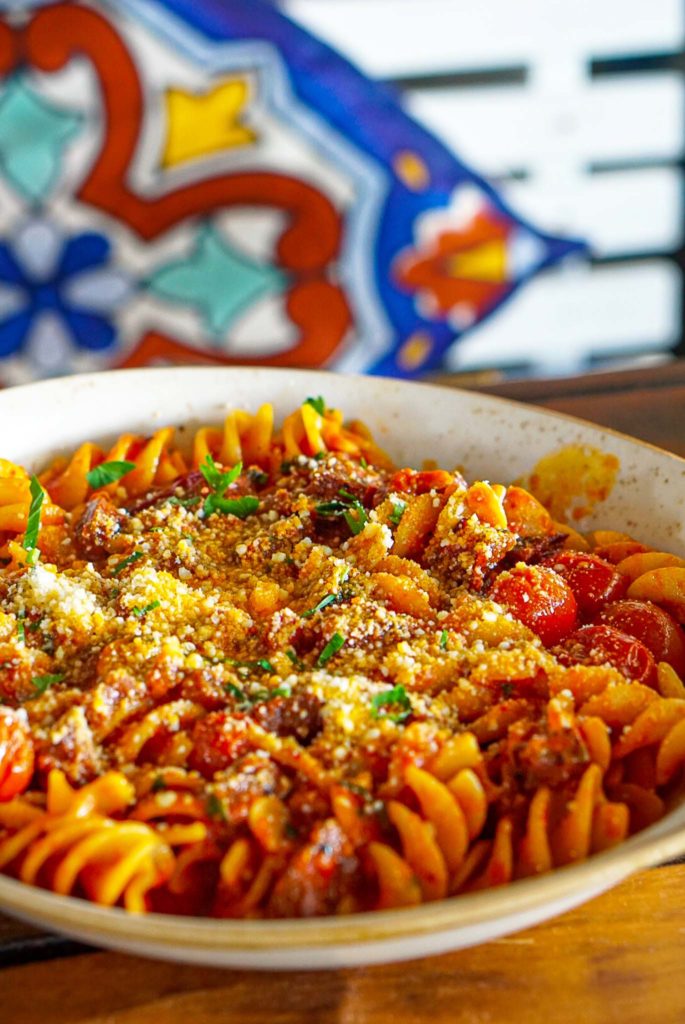 In terms of pasta, there is no such thing as a wrong decision. The rigatoni alla vodka is a best seller and rightfully so: It's big, affordable, and loaded with flavor; the Calabrian chilis add a nice kick. Other carb-centric standouts are fettuccine taleggio fredo, bucatini alla norma, and fusilli amatriciana.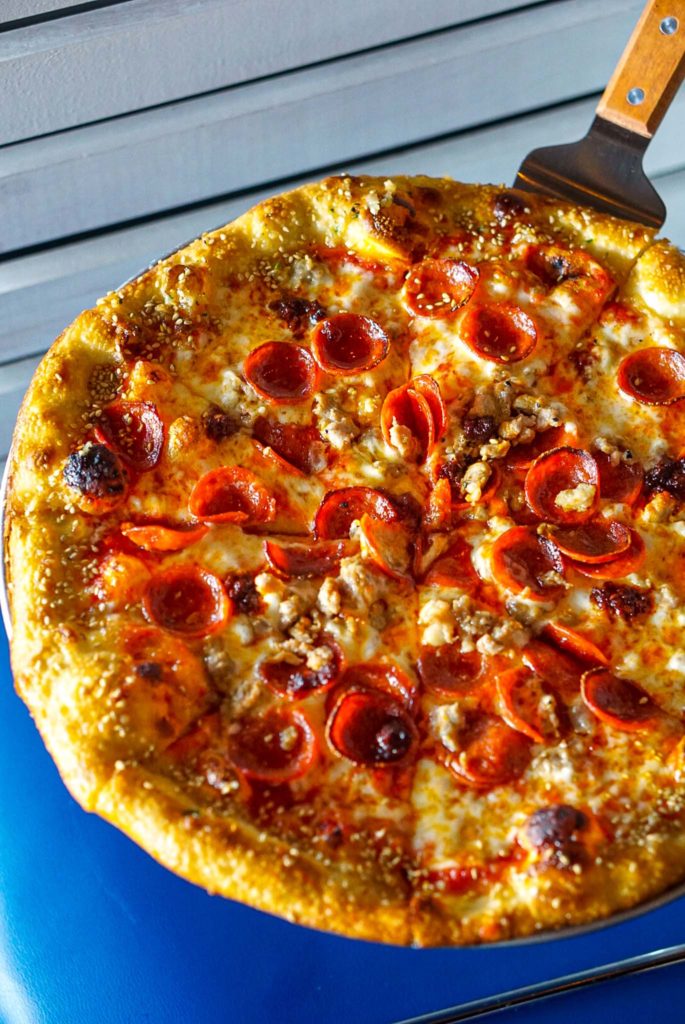 On the pizza side of things, you'll find classics like pepperoni and plain pies alongside fun selections like the Don Enzo, a mix of pepperoni, sausage, 'nduja, Mike's hot honey, pecorino, and basil. You'll want to eat the whole thing, but try to save some for later—it's still delicious reheated. There are also a few calzones if those are more your style.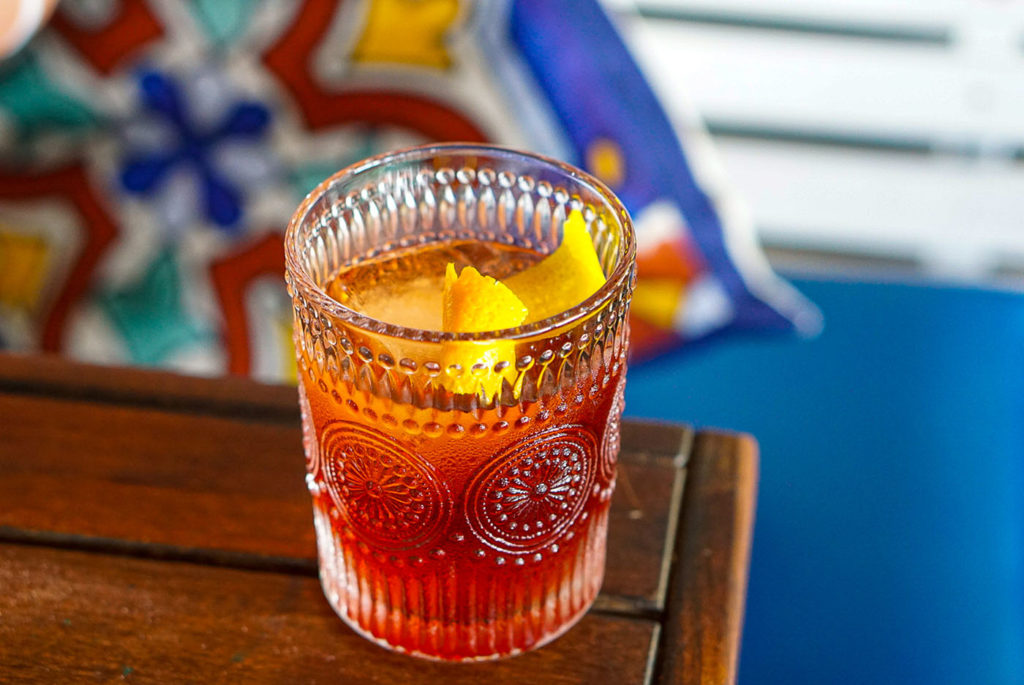 Finally, let's talk drinks. Patio Isola features a full bar, so pick your poison. We're partial to the cocktails, of which there are many. The mezcal negroni is always a good time, as is the Sicilian gin fizz for something a little more laid back. Seeking something refreshing? Patio Isola's spritzes are perfect for cooling off in the year-round Miami heat.
That's what we love the most about Patio Isola: the variety. You can visit multiple times and order different things, yet you'll barely make a dent in the menu. As a result, each experience feels primarily new and exciting. The only thing that isn't new? Patio Isola's consistent quality.