It's no secret that Miami is a melting pot of diverse cuisines and flavors, and one of the most abundant cuisines here is Italian. For a great plate of pasta and a glass—or bottle—of equally impressive wine, look no further than these seven hotspots.
Casa Isola/Patio Isola
Casa Isola Osteria
Casa Isola is an ambient and slightly romantic osteria located on the sunset harbor in Miami Beach. Started by five-time nominated James Beard Award nominee Jose Mendin and former Lucali chef Santo Agnello, the osteria keeps up the Italian trope to a fine-point-finish.
Read More
Nestled in Miami Beach's Sunset Harbour neighborhood, Casa Isola exudes warmth and charm. This Italian restaurant is the brainchild of renowned chef Jose Mendin, who delivers a unique tavern-style dining experience at this cozy eatery. Savor classic Italian dishes with a twist, including pappardelle alla bolognese and short rib ravioli with truffle. Over on the mainland, sister restaurant Patio Isola serves up similar fare with the addition of pizzas and a full bar. It doesn't matter which location you visit: You're in for a terrific meal.
Casa Isola
Fratellino
For a truly romantic and elegant dining experience, visit Fratellino Ristorante in Coral Gables. This neighborhood gem offers gourmet Italian cuisine made with love and high-quality ingredients; you can't help but feel like family when you're here. Everyone is so warm and friendly. The food is just as great as the service: IIndulge in dishes like fettuccine alla papalina or pappardelle al porcini, and complete your meal with a glass of wine from their extensive list. A final note: This article is all about pasta, but you can't leave without trying the cannoli.
Fratellino is located at 264 Miracle Mile, Miami, FL 33134. For more information, visit their official Instagram.
Ironside Pizza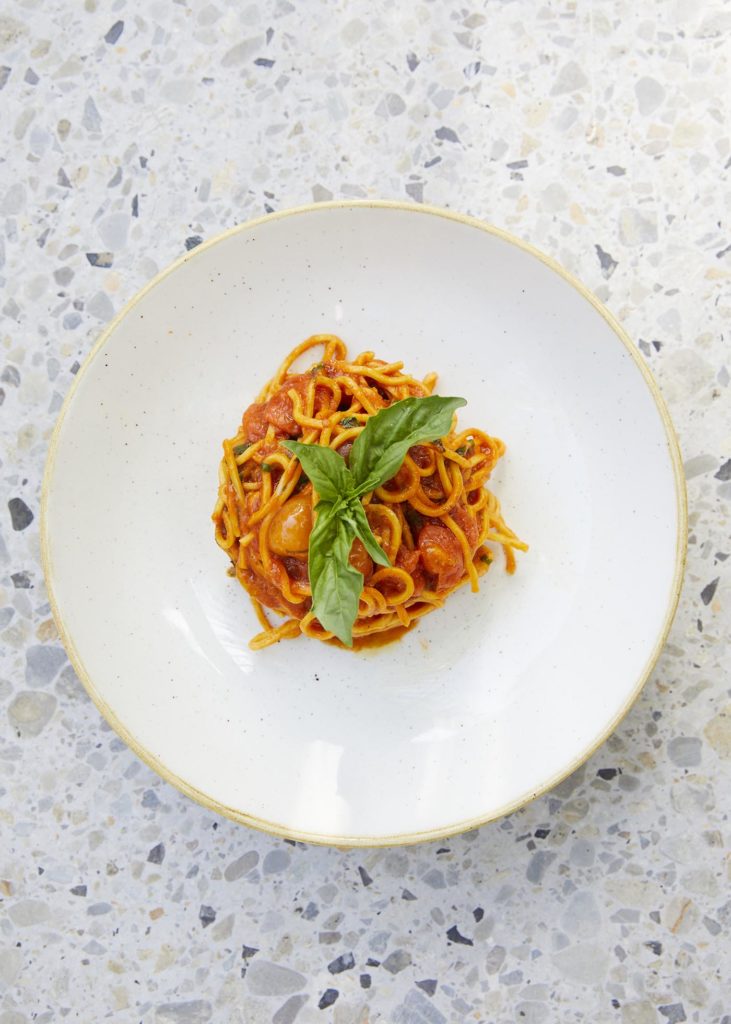 Tucked away within the vibrant Miami Ironside community, Ironside Pizza is a vibrant restaurant that serves authentic Neapolitan pizza crafted with some of the freshest ingredients you can find. Pizzas are obviously the main attraction here—there are around a dozen—but there are a few pastas here and they're all worth a bite: rigatoni ragu, lasagna bolognese, and baked ziti. Whether you visit for lunch or dinner, this place has you covered.
Macchialina
For an intimate and authentic Italian experience near South of Fifth, look no further than Macchialina in Miami Beach. This award-winning spot is renowned for its handmade pasta dishes and tantalizing wine selection. Check out favorites like the cavatelli macchialina or spaghetti pomodoro, while enjoying a glass of wine from their masterfully curated list. Better yet, opt for the tasting menu that's very reasonably priced for the area and the quality. With a Michelin Guide recommendation under its belt, Macchialina is truly a must-visit destination for pasta and wine enthusiasts.
Macchialina is located at 820 Alton Road, Miami Beach, FL 33139. For more information, visit their official website.
Riviera Focacceria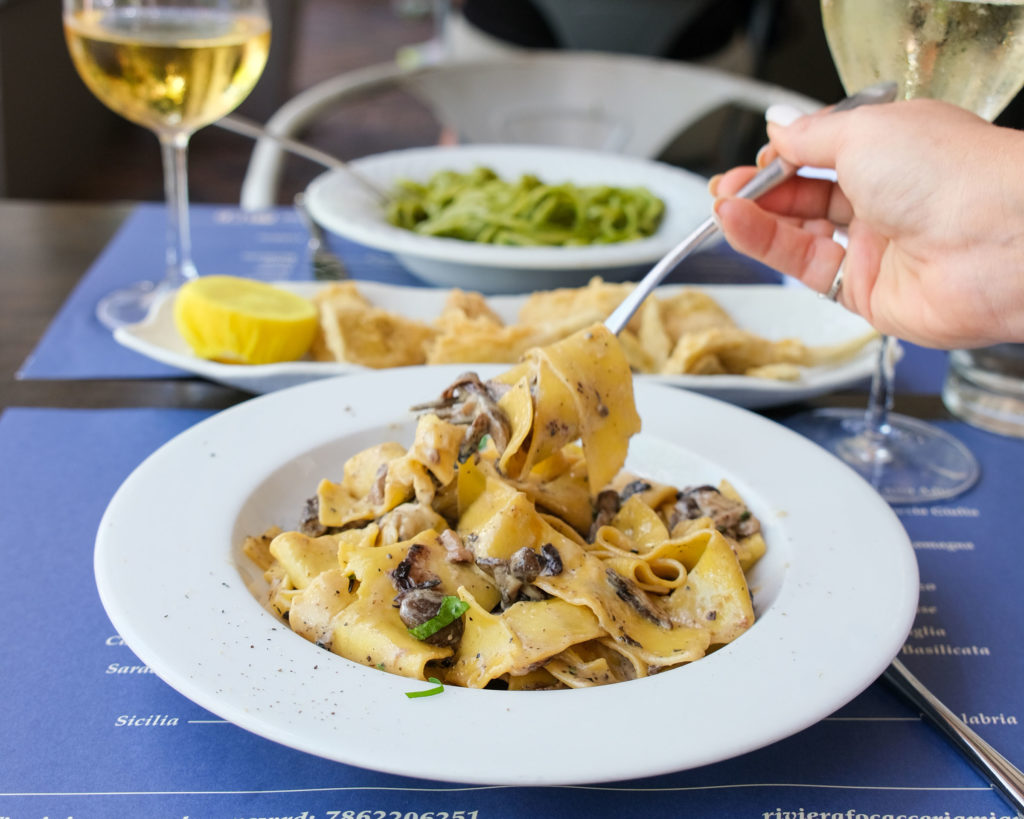 Experience the authentic flavors of Liguria at Riviera Focacceria, one of the few restaurants specializing in this region's cuisine. Located in Miami's Midtown area, this warm and inviting eatery offers a variety of delicious dishes, including gnocchi al pomodoro, linguine di mare, spaghetti gamberi and limone, and a daily risotto. One word of advice: Listen to the specials. The restaurant is always offering off-menu delights, and we've never been disappointed; the creativity in this kitchen is incredible. Whatever you order, pair it with a glass from their wine list, which showcases an assortment of exquisite wines from Liguria and other Italian regions.
Riviera Focacceria is located at 3252 Buena Vista Boulevard, #110, Miami, FL 33137. For more information, visit their official website.
Toscana Divino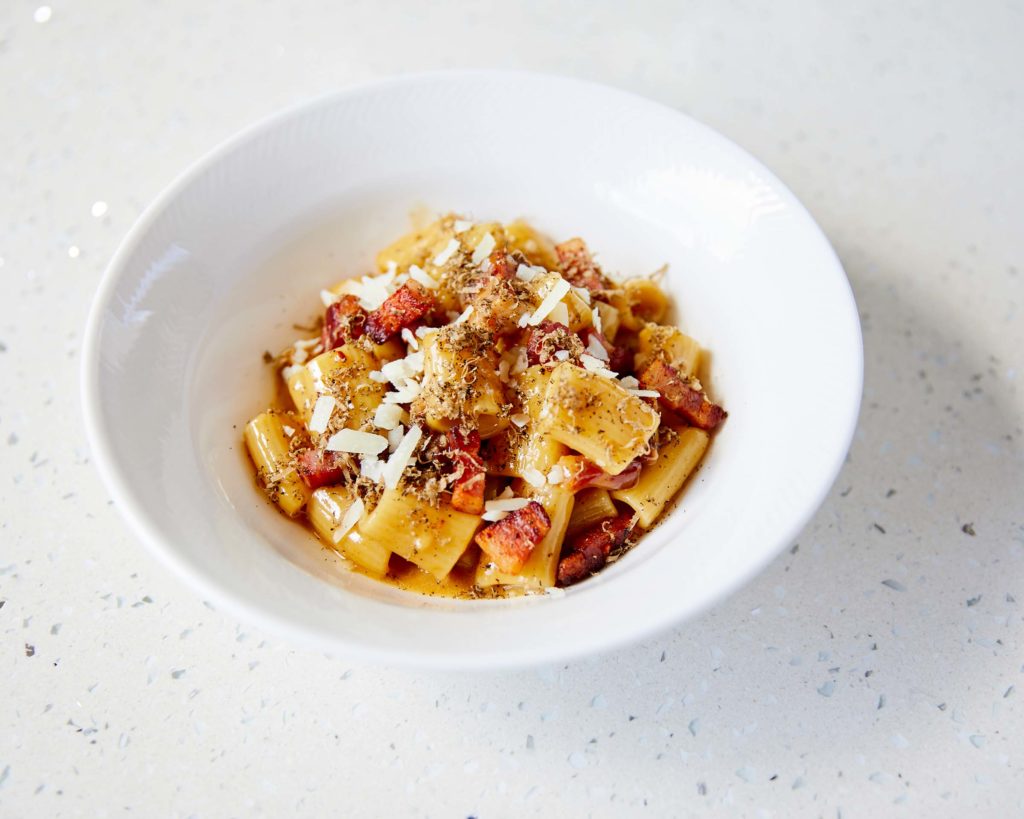 Embrace the cuisine, culture, and lifestyle of Tuscany at Toscana Divino, the fine dining favorite situated in the heart of Brickell. It won't be a cheap meal, but it will be a memorable one. The upscale establishment features a trove of Italian specialties like cacio e pepe, ricotta and spinach tortelli, black seafood spaghetti and mushroom risotto. Toscana Divino is also home to the largest wine list in this article. In other words, make sure you order an Uber.