If you are looking for a trendy and sophisticated spot to enjoy creative sushi dishes, ceviche, and cocktails, Paperfish Sushi, with locations in Miami Beach and Brickell, is your ideal destination. This Japanese restaurant offers a contemporary Tokyo-inspired izakaya experience with masterfully crafted Nikkei cuisine. Here are our thoughts:
The Food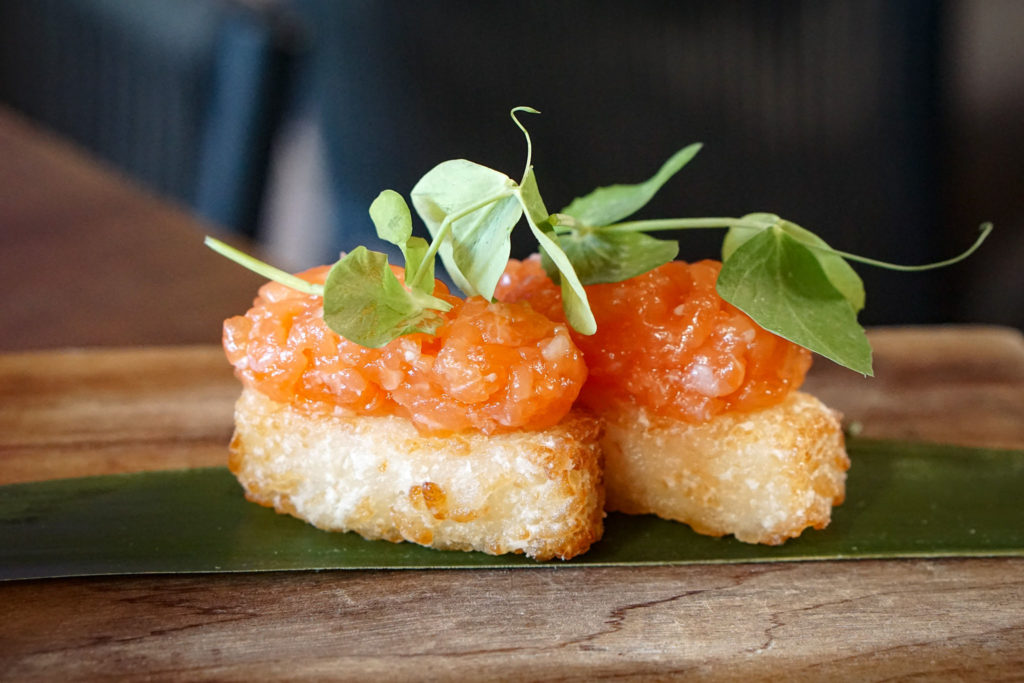 The food at Paperfish Sushi is a fusion of Japanese elegance and Peruvian flavors, resulting in dishes that are both delicious and beautiful. To start, you can order from a variety of small plates that are perfect for sharing, such as tuna crispy rice, wagyu gyoza, and rock shrimp tempura. The sushi selection is also impressive, featuring classic rolls like New York and Rainbow rolls as well as signature creations like the Paper Tuna with tuna tartare, avocado, torched tuna, Nikkei sauce, and chives and salmon furai with salmon, avocado, cream cheese, crispy panko, and eel sauce. Nigiri is also available at two pieces per order; if you only choose one, get the salmon aburi.
While you could just stop at sushi and apps, where's the fun in that? Paperfish Sushi's list of entrees may be on the shorter side, but what it lacks in quantity, it makes up for in quality. Case in point: the crispy truffle fried rice, a parade of fun flavors; make sure to add prime tenderloin for even more depth. Miso black cod is something you find at a lot of Japanese restaurants, but the one at Paperfish Sushi stands above the rest. Prefer dinner and a show? The Wagyu Ishiyaki Stone entrée provides a cool dinner experience; premium Australian wagyu is served tableside with a sizzling hot stone to cook your steak to your liking.
The Drinks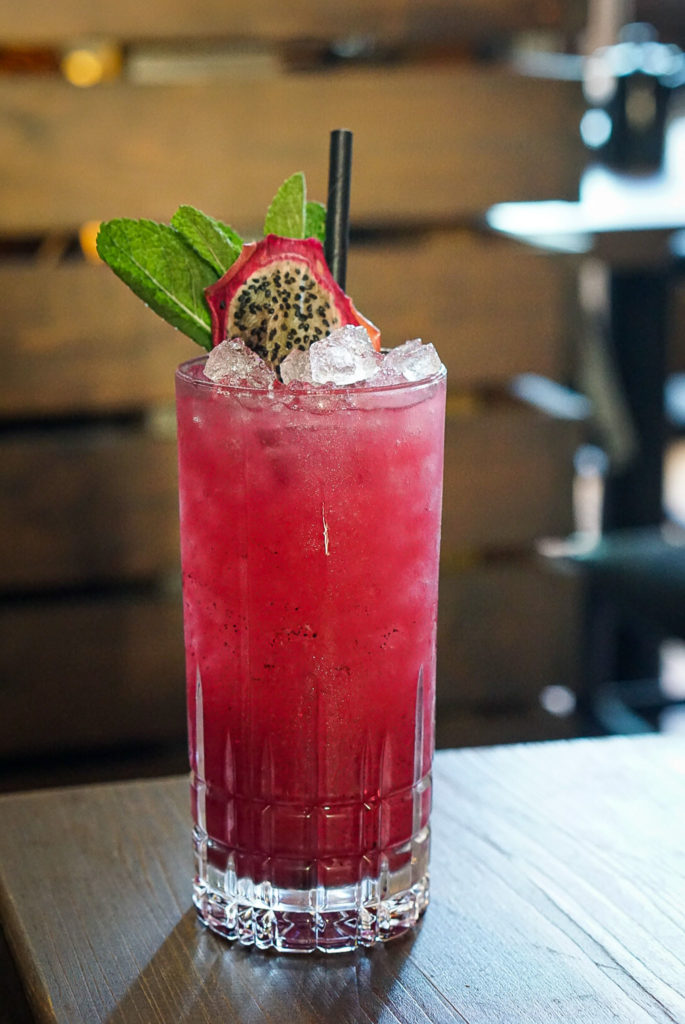 To complement your meal, Paperfish Sushi offers an extensive drink menu that includes sake, wine, beer, and cocktails. Sip on tasty classic drinks like Sazeracs and Tommy's Margaritas or select some of Paperfish Sushi's more inventive concoctions like the Wasabi Martini or Flower Blossom, the latter of which features Haku Vodka, elderflower liqueur, pure cane sugar, passionfruit, yuzu juice, and cranberry. Guests will also find several mocktails on the menu in case they want to take it easy. Fun fact: Happy hour runs every day at Paperfish Sushi in Brickell and Monday-Friday in Española Way! From 4 to 7 p.m., you can pop in for $6.95 drinks (and food) such as whiskey sours, mojitos, lychee martinis, and house sake. 
The Desserts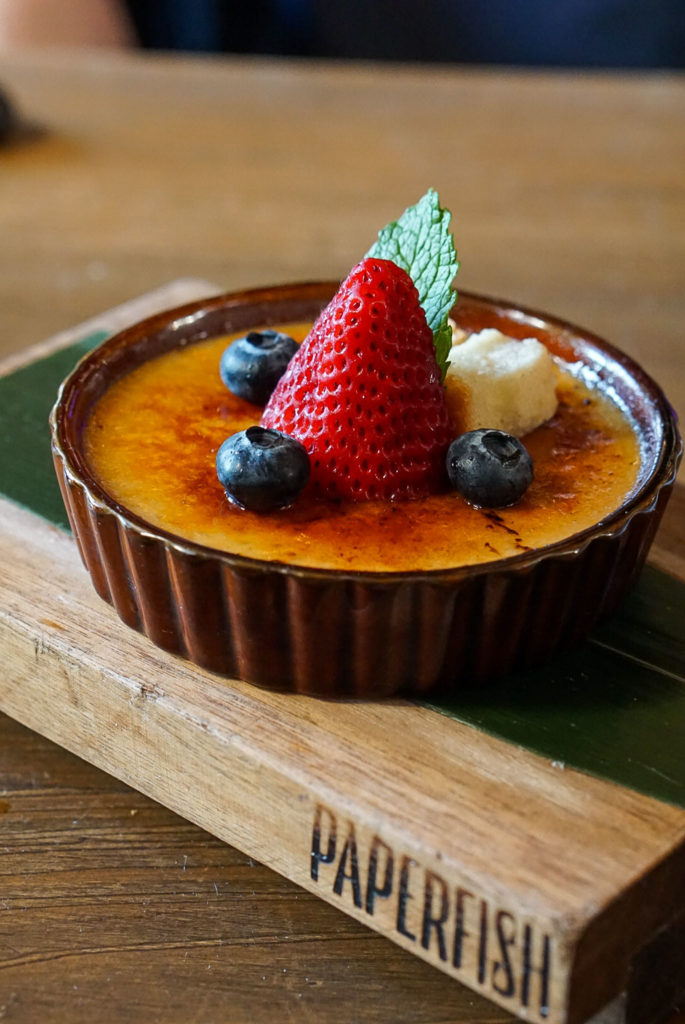 Yes, this technically should fall under The Food section but the desserts are so good that they deserve their own little area. When your meal is about to come to an end, utter these words to your server: "Thai Tea crème brulee." After just a few bites, it became one of our favorite desserts – ever. While tastes differ greatly, we'll bet good money that you'll love this sweet, too.
In short, everything is great. From the moment you sit down to the moment you leave, Paperfish Sushi is an experience – one that everyone needs to try. The food, the drinks, the vibes … the place is just so cool. Plus, it's becoming rarer to find affordable spots in Brickell. So If you want a reasonably priced restaurant that will blow you away, Paperfish Sushi is it.