Miami's restaurant scene can be fickle. What's hot and new one day is old news the next, so it's not surprising to see restaurants come and go quickly. It takes a quality establishment to really stand out and survive in what can be an unforgiving environment. That's Osteria del Teatro.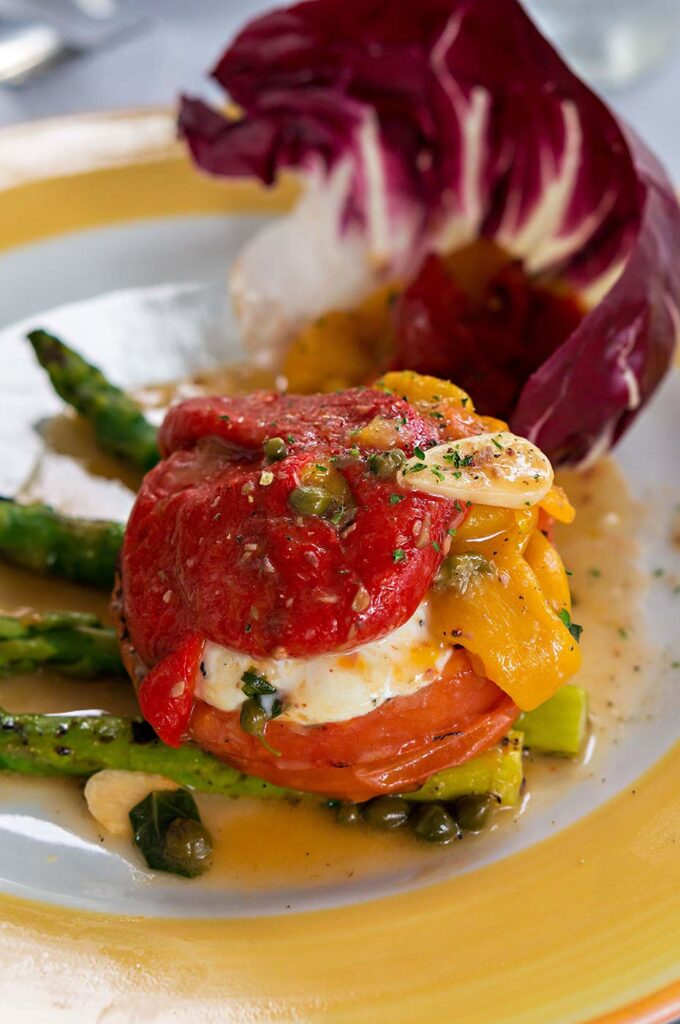 Staying open for even a few years on South Beach is noteworthy—let alone more than three decades. Since 1987, Osteria del Teatro has been wooing guests with exceptional Italian fare and service. The restaurant has undergone a few changes in that time, the biggest being a move to the Marlin Hotel in 2016. But aside from the change in scenery, Osteria del Teatro has remained consistent in providing guests a memorable dining experience.
Regulars know that anything off the classic menu will be great: The Italian eatery doesn't skimp on variety and portions. For instance, if you're leaning toward a salad for yourself or a few appetizers to share, there's an extensive list of to choose from: insalata di cuori di palm (hearts of palm salad), carpaccio all rucola (thinly sliced beef tenderloin), and the mozzarella di bufala al basilico (bufala mozzarella). You'll be thinking about that mozzarella, in particular, well after the meal; it's so fresh and flavorful that you cannot not devour it.
Pastas are plentiful, and the names should ring a bell for fans of carbs. A rigatoni amatriciana, penne alla vodka, and spaghetti puttanesca are among the options to be enjoyed; based on the experiences of the guests around us, it's impossible to choose wrong. Those seeking to venture away from the familiar should look at the Specialty Pasta section, which features more uncommon items. An example: candy-shaped ravioli (casonsei alla bergamasca) with roasted veal stuffing and crispy pancetta. Try not to drool.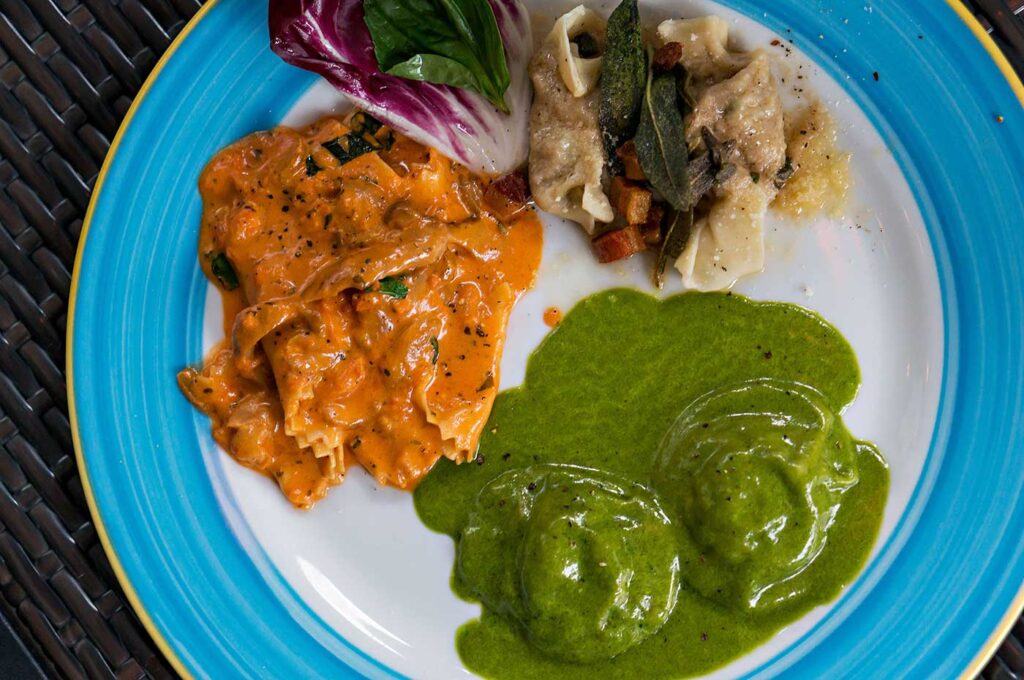 Rounding out the menu are ample protein options. Chicken, veal, filet mignon… if you can think of it, it's likely here in some shape or form. Same for the fish options, which include snapper, ahi tuna, and Atlantic salmon. Desserts can change daily, but one big constant is the homemade tiramisu. You've probably had tiramisu before, but this is a pretty darn good interpretation; definitely consider it if you're somehow still hungry.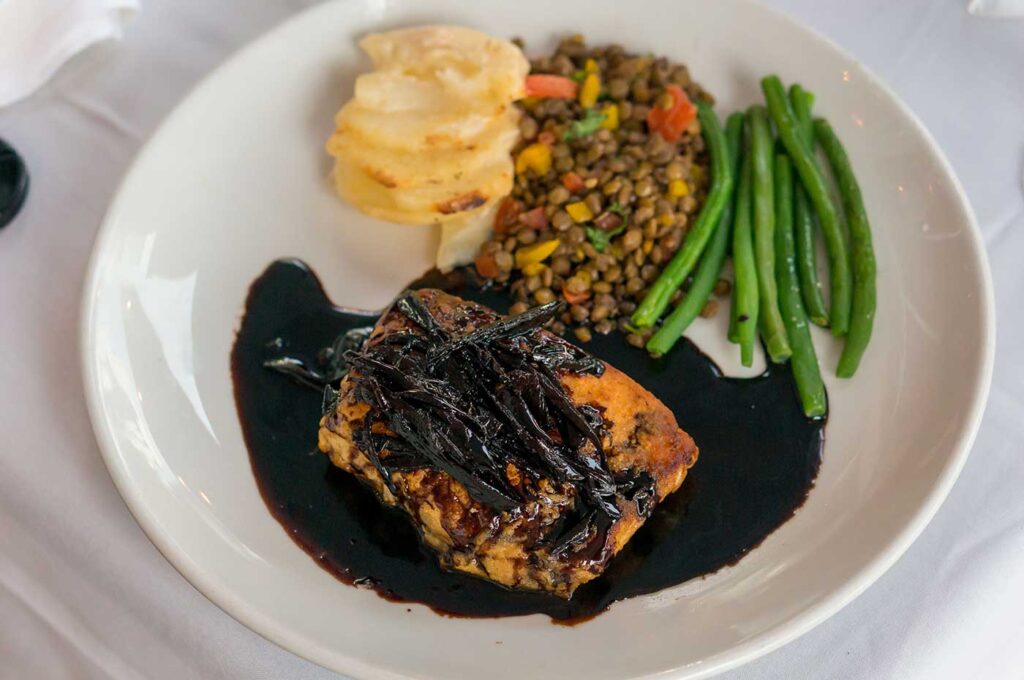 As you can see, the offerings at Osteria del Teatro run the gamut from… Everything to everything. But did you know that there's also a secret menu? Well, kinda: It's advertised on their website and that's about the only mention of it anywhere. These "verbal specials" unlock new levels of creativity and flavors that will blow your mind.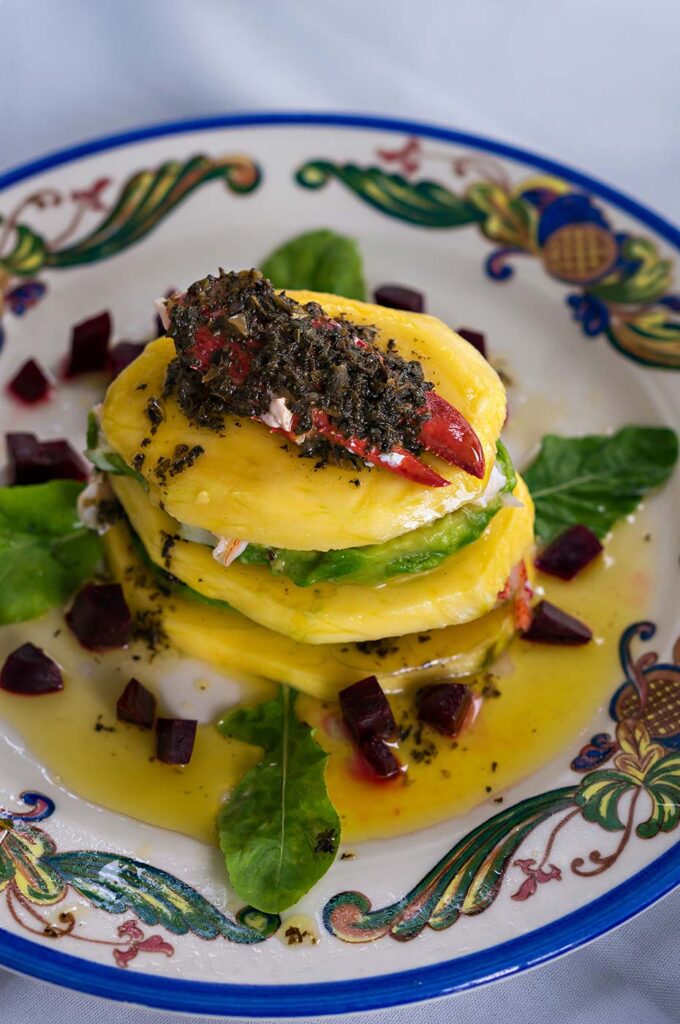 Make sure you ask for the Lobster Salad, a beautiful combination of chilled Maine lobster medallions and sliced avocados and mangos. They're layered Napoleon Style, which makes for a fun bite and Instagram post. Another standout is the pappardelle porcini, whose name isn't too exciting but whose truffle oil finish absolutely is. There's no other way to describe it except ::chef's kiss::. That's all we'll say about the verbal specials to avoid spoiling the experience. Just know that doing your research pays off.
Thirty years is a lifetime in restaurant years, and after our first experience at Osteria del Teatro, we know firsthand why they've been around so long. Consistent quality, friendly service (and generous happy hour) go a long way.
Osteria del Teatro is located at 1200 Collins Avenue, Miami Beach, FL 33139. For more information, call 305-538-7850 or visit their website.