With fall arriving this month, make the most of the change of seasons by checking out some of Miami's new culinary hotspots. From revamped classics to exciting food halls, the dining scene is abuzz with tempting options.
Not sure where to go? Here, we break down five of the city's best new hotspots to try and what to order. 
Julia & Henry's
One of Miami's newer food hall destinations, Julia & Henry's is a five-story experience that features three floors dedicated to food and drink, alongside two additional floors housing recording studios and a rooftop area. The hall abounds with worldly flavors from more than two dozen vendors, plus three bars to enjoy alongside your meal. If you're a little overwhelmed on what to order, consider taking the "Which Feaster Are You?" quiz before you arrive; it's a fun way to guide you to the vendors that align with your preferences. Order everything from Jewish cuisine at Mensch, a juicy chicken sandwich from Michy's Chicken Shack, authentic, Venetian-style tapas at Cicchetti, Mexican delights at Tacotomia, modern French pastries at Yann Couvreur Patisserie, and much more. With so many vendors to try, consider this an excuse to visit multiple times to get the whole experience.
Julia & Henry's is located at 200 E. Flagler St., Miami, FL 33131. For more information, please visit their official website. 
Joey Aventura 
Aventura recently welcomed Joey to its lineup of culinary hotspots. This marks the first Florida outpost for the Canadian-based brand, offering two floors of space to wine and dine. The main dining room's pièce de résistance is a circular, modern bar surrounded by floor-to-ceiling windows. Joey's menu draws inspiration from diverse global culinary influences; expect everything from fire-torched sushi rolls, top-tier cuts of steak, flavorful bowls, burgers, and handheld delights. Noteworthy selections include roasted corn guacamole, sake-gazed Chilean sea bass, ravioli bianco, and the JOEY Classic Steak with loaded crispy mashed potatoes. 
Joey Aventura is located in the Esplanade at Aventura at 19505 Biscayne Blvd., Suite 1150, Miami, FL 33180. For more information, please visit their official website. 
Omakai Sushi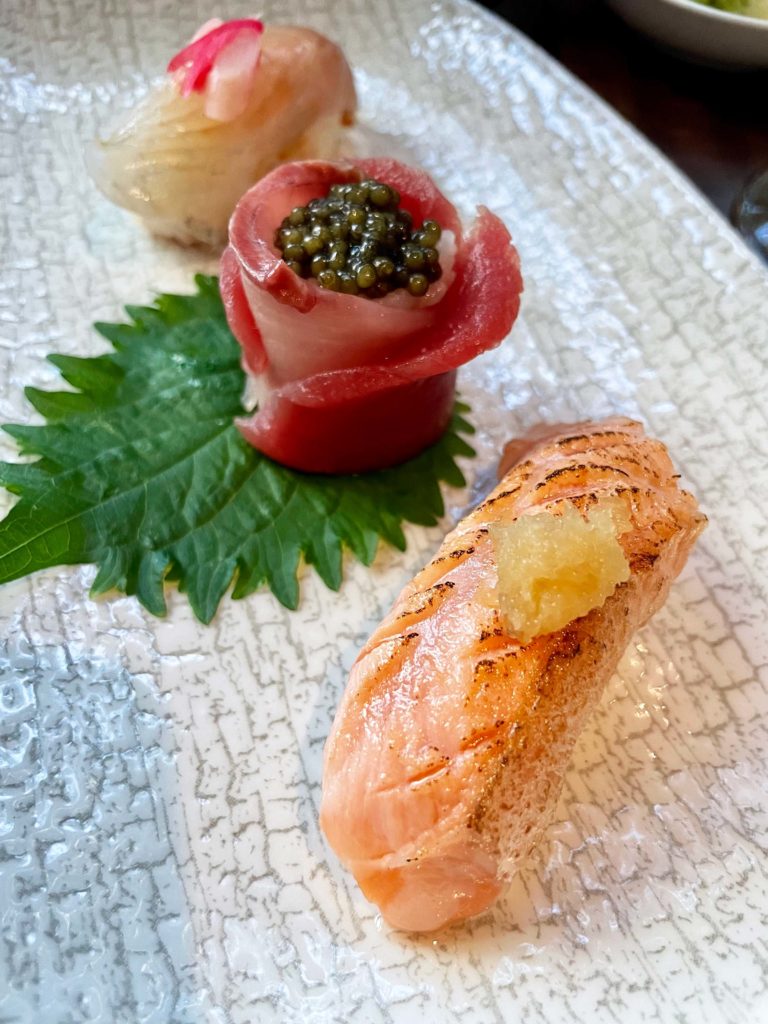 Amid Miami's Omakase craze (Japanese for "I'll leave it up to you"), finding the perfect spot for a sushi chef-curated experience can be overwhelming. Whether it's your first time experiencing Omakase or you're making your rounds around Miami, be sure to stop by Omakai in Coconut Grove (additional locations include Aventura and Wynwood). The restaurant prides itself on offering an authentic, approachable Omakase experience for all. Take, for example, the option to sit at your own table instead of the sushi counter for a more intimate dinner set at your pace. A la carte options are also available for those who opt out of omakase. Don't miss The Omakai Experience this month: the Tuna and Truffle Series, a delicious 15-course lineup carefully crafted by the chef featuring bites underscored by—you guessed it—tuna and truffle. Think tuna tataki, carpaccio, and Italian black summer truffle.
Omakai Sushi is located at 3304 Mary St., Miami, FL 33133. For more information, please visit their official website.
The Salty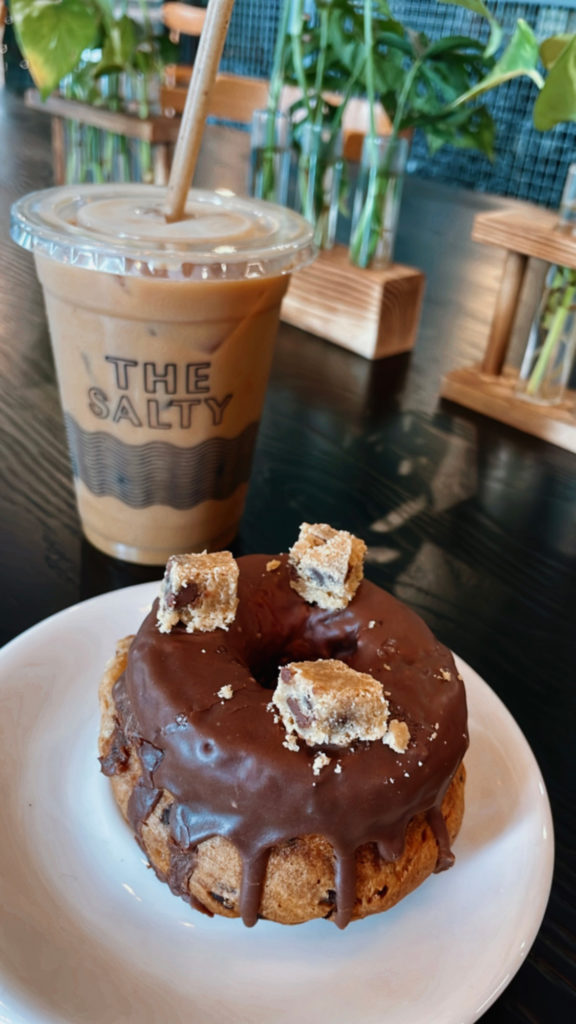 Everyone's favorite doughnut shop in Miami recently moved to Wynwood. But don't worry—The Salty still offers the same delicious doughnut and coffee vibes, all in a larger, stylish space. Now, you can enjoy one of the inventive doughnuts and get some work done with the expansive coworking space. New menu items to complement the chic, modern digs include the Cornflake Chocolate Chip Cookie, Strawberry Frosted Pop Tart, and gluten-free Chocolate Chip & Sea Salt doughnut. Of course, you can still order OGs like White Chocolate Tres Leches and Maple & Bacon.
The Salty is located at 50 NW 24th St., Ste. 106, Miami, FL 33127. For more information, please visit their official website.
Zeru Miami
Hailing from Mexico City, Grupo Zeru brings its vibrant hospitality to Miami with Zeru Miami—a chic culinary haven nestled in Brickell, dishing out the flavors of coastal Mediterranean Basque cuisine. Imagine a slice of Basque heaven, where Zeru (meaning "heavenly" in the Euskera language) transports you to a tranquil Mediterranean oasis. Here's what we love: Zeru's smart-casual interiors that are warm and inviting and a culinary selection that brings Baque culture to life. If you go, order the sautéed scallops infused with the yuzu and ginger, a seasonal catch grilled "Getarian-style" or Prime bone-in ribeye, and the Alaskan king crab and saffron rice.
Zeru Miami is located inside AKA Hotel Brickell at 1395 Brickell Ave., Miami, FL 33131. For more information, please visit their official website.