Good news for foodies: New restaurants continue to open left and right as the country gets the COVID-19 pandemic under control. Here are some notable newcomers to the Miami food scene.
Layla
Situated in the brand-new Kayak Miami Beach Hotel, Layla is wowing patrons with delicious Middle Eastern cuisine. The menu features staples like hummus and labneh to start, followed by small plates such as eggplant toast, wood-roasted carrots and harissa-marinated tuna. If you don't feel like sharing, consider larger individual plates like shawarma-grilled chicken and braised lamb.
The concept is based around the story of a Middle Eastern couple forced apart due to societal pressures – basically an alternate version of Romeo and Juliet. This story shines through on the cocktail list, where drinks have names like Star-Crossed Lovers and Forced Apart.
Layla is located at 2216 Park Avenue, Miami Beach, FL 33139. For more information, visit their official website.
Miami Diner
Downtown's Miami Diner has opened a second location on Miami Beach, bringing traditional American diner food over the causeway. The casual concept will take you back in time with its retro selection of burgers, shakes and breakfast bites. Chicken tenders, mozzarella sticks, cheeseburgers, meatball subs, strawberry shakes – all your favorites growing up are available here. From the décor to the menu, Miami Diner is a fun, nostalgic experience.
Miami Diner is located at 919 Alton Road, Miami Beach, FL 33139. For more information, visit their official website.
PaperFish Sushi Bar
Brickell has a new Japanese spot: PaperFish Sushi Bar. Fun vibes and great food await at this neighborhood newbie, where guests can indulge in an unparalleled sushi experience. Expect to find the usual sushi suspects like salmon, tuna, and shrimp katsu alongside substantial fare like miso black cod, bourbon chicken and quinoa hot pot. On the weekends, it's a party with live DJs and specials galore. Three words: daily happy hour.
PaperFish Sushi Bar is located at 1421 South Miami Avenue, Miami, FL 33131. For more information, visit their official website.
The Shores
Walk into the Citadel Food Hall in Little River, and you'll find a new fish market. Called The Shores, this seafood concept offers an extensive list of shrimp, oyster, lobster and clam selections. Think Dungeness crab dip, shrimp tacos, fish and chips and more. The team behind local favorite Lil' Laos – also located in the food hall – is running the show, so you know it's going to be good.
The Shores is located at 8300 NE 2nd Avenue, Miami, FL 33138. For more information, visit their Instagram page.
Zitz Sum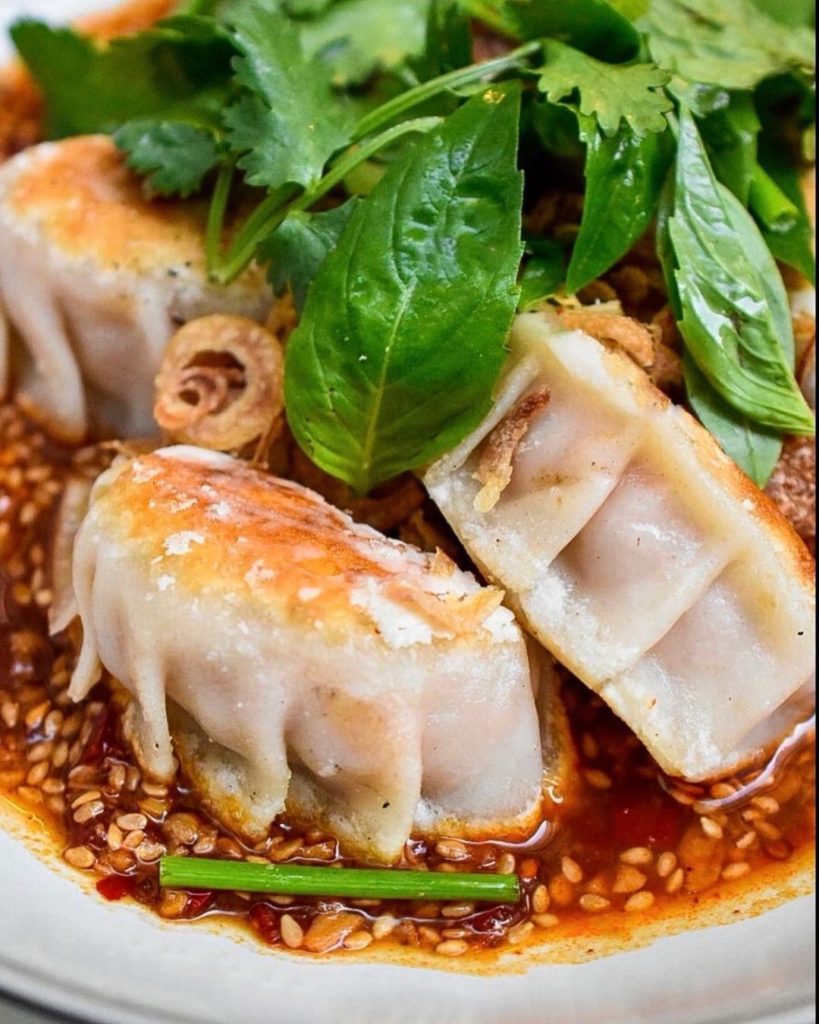 The long-anticipated Zitz Sum is finally open in Coral Gables. This Asian restaurant from chef Pablo Zitzmann (ex-No Name Chinese) serves up a tasty array of dumplings, crudos and small plates, all bolstered by an equally impressive wine and sake selection. Some highlights include the cucumber salad, chicken potstickers and grilled porkchop. The intimate eatery has been booked solid since opening; if you don't have a reservation, consider swinging by early during weekday happy hour to snag a table.
Zitz Sum is located at 396 Alhambra Circle, Suite 155, Coral Gables, FL 33134. For more information, visit their official website.