March may be known for St. Patrick's Day and the start of spring, but it also always brings a fresh crop of exciting new eateries to explore. Whether you're in the mood for Israeli cuisine with a twist, healthy gluten-free bowls, Greek or Italian flavors, this month's newest additions to Miami's restaurant scene offer a little something for everyone.
Branja
Chef Tom Aviv, winner of MasterChef Israel in 2016, has officially opened his inaugural U.S. concept, Branja, in Miami's Upper Buena Vista neighborhood. Aviv, known for his imaginative dishes, has curated a menu that pulls inspiration from around the world but centers on Israeli flavors and spices. Guests can expect creative takes on classic dishes like falafish, fishwarma, and tuktuk Kebab, and a selection of desserts such as Layali Beirout and Halva Crack Pie. Branja's retro-inspired design is intended to transport diners back to Tel Aviv in the '70s, complete with pastel colors, a stained-glass ceiling, and a towering outdoor mural.
The 3,000-square-foot space features a 150-seat outdoor terrace, a 12-seat Chef's Table offering intimate omakase-style seatings, and an open-concept kitchen, where guests can watch Aviv and his team construct their dishes.
Branja's menu, designed for sharing and intentionally light, offers signature dishes that incorporate Aviv's signature spices and flavors of generational Israeli recipes. The menu will change seasonally, as the restaurant sources ingredients locally. Standout dishes include the fish and bread, a ceviche-style appetizer; krouv, which mimics slow-cooked short rib; and mama ligua, a corn polenta with caramelized leeks and truffles. Branja is also a Kosher-style restaurant, offering a variety of Kosher meat dishes like tuktuk kebab, beef tarpaccio, and Orthodox steak.
Branja is located at 5010 NE 2nd Ave Unit 201, Miami, FL 33137. For more information, visit their official website. 
Calista Greek Seafood Taverna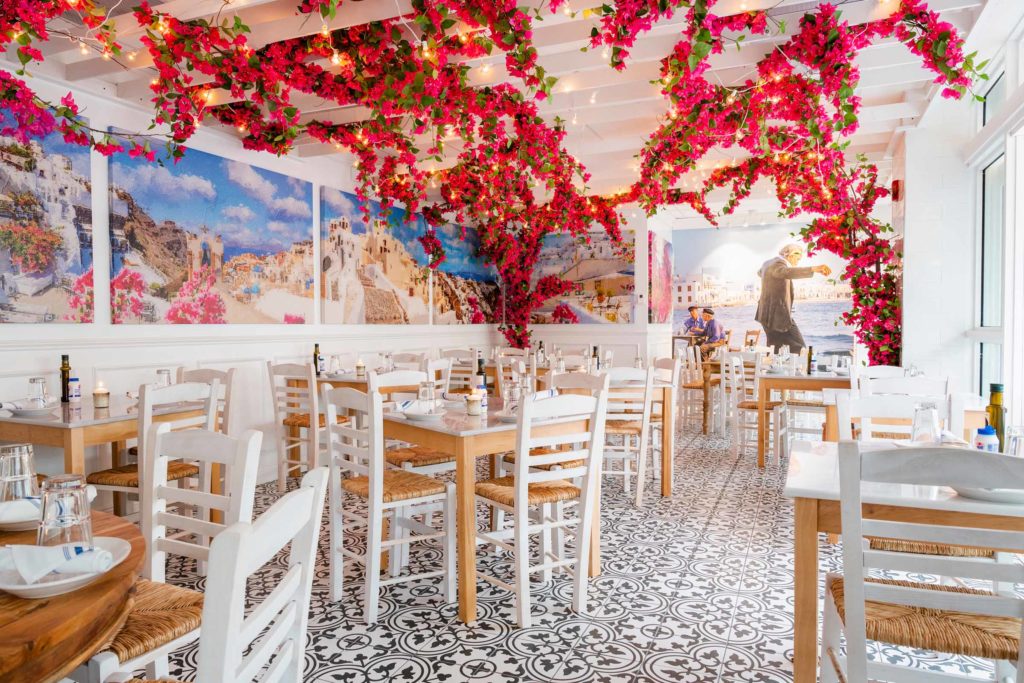 Espanola Way's newest Greek joint, Calista Greek Seafood Taverna, promises the same refined experience and neighborhood feel as it's Coral Gables and Coconut Grove counterparts. Calista offers an array of Greek specialties, signature cocktails, craft beers, a curated wine list, and weekly programming with live entertainment. The full-service restaurant and bar will have a 3,500 square-foot main dining room, a bar area with seating for 14, a 1,000-square-foot front outdoor patio, and an outdoor courtyard.
Calista's menu, featuring a variety of dishes from branzino to meat dishes, salads, and vegetables, offers guests lunch and dinner, with the option of ordering a $29 three-course prix-fixe lunch special from noon to 3 p.m. The restaurant's elevated bar provides full-menu service, with Calista's signature cocktails only offered in Miami Beach, such as the Santorini Sunset, Athens Cosmo, and Mykonos Mule. Additionally, the Miami Beach location will present a weekly "Mamma Mia" style event on Fridays with a DJ, Greek music, dancing, and entertainment.
Calista is located at 150 Giralda Ave, Coral Gables, FL 33134. For more information, visit their official website. 
Dale Street
Time Out Market Miami continues expanding its culinary lineup with its latest addition, Dale Street Food. Created by Chef Monika and Oriel Dominguez, cousins, and Cuban natives, the contemporary Cuban-made, Asian-inspired concept offers a unique take on traditional Cuban street staples. The menu features locally sourced, high-quality ingredients, and signature dishes such as the O.G. lechon roll, a packed Cuban pulled pork sandwich with Cholula aioli, escabeche onions, papitas, and pickles; enchilados platos fuertes, made with mussels and served with curry sofrito, Cuban tostada, and malanga; and the croquetas yakitori, a curry-based croqueta served with Spanish chorizo, sweet soy smoky glaze sauce, and pickled carrots. This opening marks the eatery's first permanent location.
Dale Street Food is located at Time Out Miami Market at 1601 Drexel Ave, Miami Beach, FL 33139. For more information, visit their official website. 
Fresh Kitchen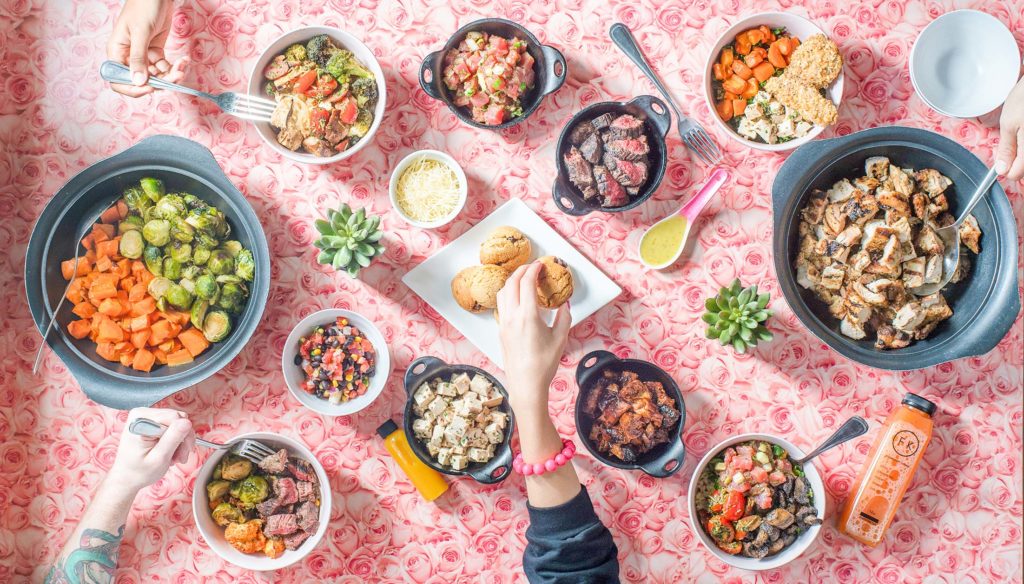 Fresh Kitchen's newest location (and 13th to date) in Midtown Miami is making a splash with its build-your-own-bowl concept, featuring high-quality ingredients that are 100% gluten, hormone, and antibiotic-free. But what really sets them apart is their immediate focus on giving back to the community. During their friends and family soft opening, Fresh Kitchen partnered with three local charities to make a positive impact. The initiative included donating excess healthy food to The Lotus House and Buddy System through Food Rescue US, as well as raising $3,000 for Dream in Green, a 4-star-rated charity that addresses environmental challenges. Additionally, the Miami location has implemented a composting program in their efforts to be more sustainable.
At Fresh Kitchen, guests can choose from seasonal ingredients and make their own chef-inspired bowls "as fast as they can point." With vegan options available, the 100% gluten-free menu features a variety of bases, veggies, proteins, and sauces. Freshly brewed teas, juices, and cane sugar craft sodas complement the menu.
Fresh Kitchen is located at 3201 N Miami Ave #103, Miami, FL 33127. For more information, visit their official website. 
La Fuga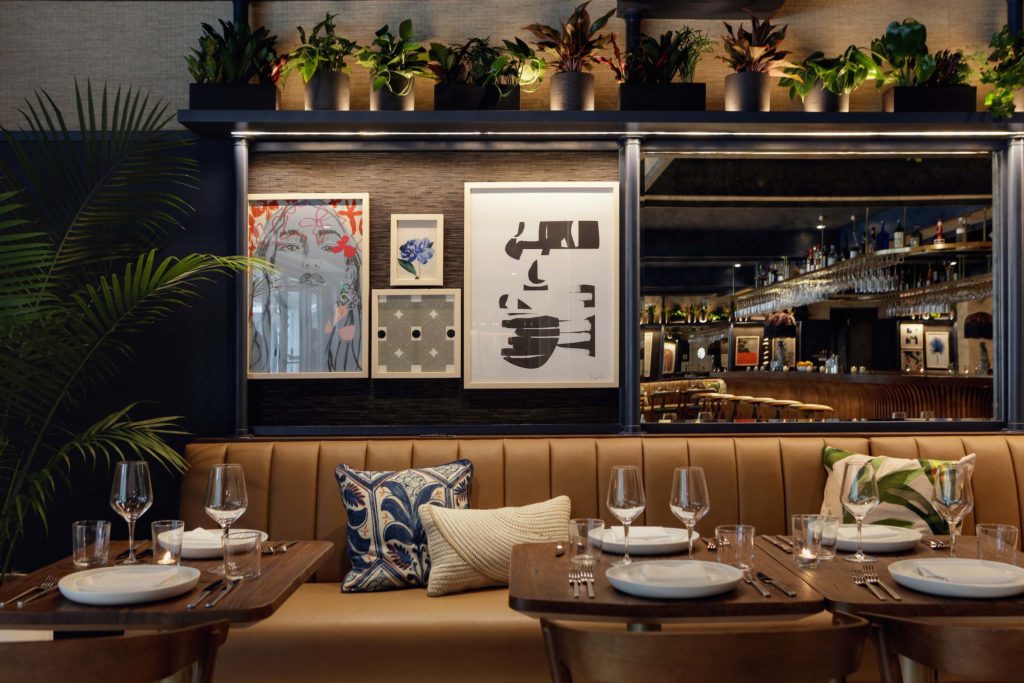 Coastal Italian by the beach? La Fuga says yes. The Fort Lauderdale Beach eatery, helmed by executive chef Michael Mayer, who has worked with several renowned chefs across the United States, boasts a modern coastal Italian kitchen that offers a comforting and warm atmosphere. La Fuga's menu includes handmade pasta, locally-sourced seafood, wood-fired pizzas, and salads accentuated with fresh herbs, all made in-house by the chef and his team with a focus on traditional methods and high-level ingredients.
Situated in the new Kimpton Shorebreak Fort Lauderdale Beach Resort, the restaurant is named after the original name of the property that opened in Fort Lauderdale way back in 1949. La Fuga's menu reflects chef Mayer's creative side, who has curated dishes that pay homage to Fort Lauderdale's love for the sea while staying true to the authenticity of classic Italian cuisine.
The antipasti menu features grilled octopus served with cannellini beans and a cracked olive salad; yellowfin tuna tartare with capers, fresh oven-roasted tomatoes, and pepper oil; PEI mussels and calamari made with lemon butter, gremolata, and calabrian pepper; and veal meatballs with creamy mascarpone polenta, puttanesca, and parmigiano. The main course menu includes items such as tortellini in brodo, a mix of mortadella, parma ham, and reggiano with tortellini in a capon broth with basil pesto; Gnocchi Della Casa, with slow-roasted pork sugo and sweet butternut squash topped with fennel; Tagliatelle Al Ragù Bolognese, house-made tagliatelle pasta in a classic Bolognese sauce with Italian San Marzano tomatoes; and ravioloni all'aragosta fra diavolo, a lobster and ricotta ravioli served with a spiny lobster tail in spicy tomato cream; among others.
La Fuga also offers an extensive selection of hand-crafted cocktails like the Botanic Tonic, The Suz, Caffè Martini, The 1949, and Always Sunny In Paradise, among others. Local beer and wine are also available, as well as house-infused Limoncello to cap the meal.
La Fuga is located at 2900 Riomar St, Fort Lauderdale, FL 33304. For more information, visit their official website.