As summer rolls in, the tourists (and many locals) roll out. That's not always great for restaurants, but it is great for getting a table at the hot new restaurant in town. Here, you will find five newly opened restaurants to put on your radar this summer.
Eleventh Street Pizza
The second location for the pizzeria is in Downtown Dadeland and is almost twice the size of the original Downtown space. Find all the signature pizzas and the new rounds, which are smaller pies and less expensive, as well as the Sicilian-style squares. The secret is in the dough; a sourdough starter that's been nurtured for over seven years and dubbed "Mother." Pair the pies with select beers, wines, and sodas. Happy hour specials are also slated to come.
Eleventh Street Pizza is located at 9025 SW 72nd Pl, Miami, FL 33156. For more information, please visit their website.
Shingo
Coral Gables' newcomer, Shingo is an intimate and modern omakase restaurant helmed by Michelin-star sushi chef Shingo Akikuni. Located inside the historic La Palma Building, the fourteen-seat restaurant offers an eighteen-course omakase experience priced at $180 per person and includes a glass of champagne. Wine and sake pairings are available for an additional $95. The restaurant will also feature a small market with one-of-a-kind items for purchase.
Shingo is located at 112 Alhambra Cir, Coral Gables, FL 33134. For more information, please visit their website.
Cafe Americano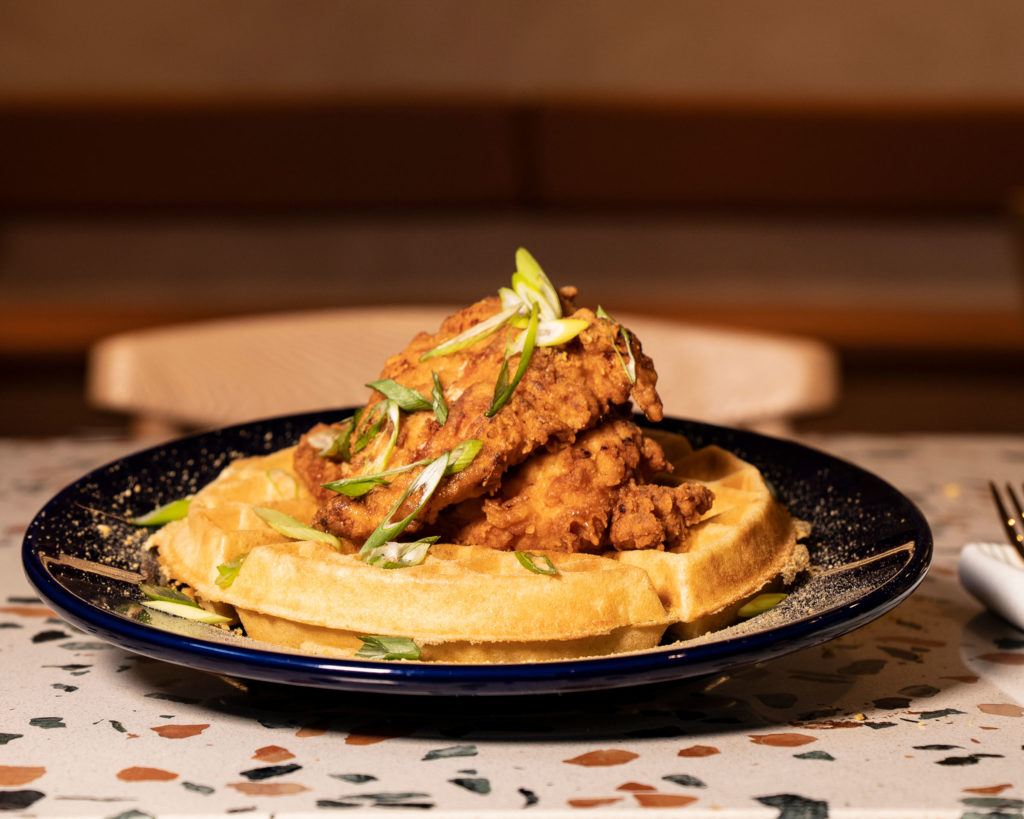 Brunch aficionados will embrace this all-day breakfast and brunch eatery from Vida & Estilo Restaurant Group and The Culinary Edge at Brickell City Center. The concept includes an innovative menu that fuses American cuisine with a Latin spin. Some of the dishes include a tres leches French toast, a Cubano club sandwich, an adobo tofu bowl, and a churro donut sundae.
Soulfly Chicken
The first brick-and-mortar location for the popular mobile eatery will be in Wynwood. Founder and chef Troy Tingling uses a patented technology that cooks the chicken quicker and consistently while also cutting calories, which fried chicken lovers can truly embrace. Feast on wings, tenders, half birds, chicken, and sandwiches, as well as fried corn, smoked greens, and mac 'n cheese.
Soulfly Chicken is located at 2615 N. Miami Avenue, Miami, FL 33127. For more information, please visit their website.
KoKo by Bakan
This spacious new Mexican restaurant in Coconut Grove has 170 seats and offers over 400 mezcals and tequilas. On the menu, diners will find all the expected Mexican dishes such as tacos, quesadillas, moles, and enchiladas, as well as the budin azteca, which is a tortilla lasagna with pulled chicken breast, veggies, and roasted tomato sauce, topped with melted cheese, over black bean puree.
KoKo by Bakan is located at 2856 Tigertail Ave, Miami, FL 33133. For more information, please visit their website.