What goes better with hot summer days and rainy afternoons than a jaunt to your newest local restaurant? Absolutely nothing. Here are the 6 best new restaurants in Miami. We'll go ahead and give up on that bikini body while we're ahead. Let's feast instead.
Avo Miami
A restaurant where avocado is the star of the whole show? Sign us up. Opened in May, Avo Miami is a 2,000-square-foot, 60-seat fast-casual Mediterranean eatery located in Sunset Harbour that features the goddess of all greens in an abundance of its dishes. Think Avocado Salmon toast with ricotta cheese, dill, smoked salmon, and lemon-infused olive oil, Fettuccini pasta with a creamy avocado basil sauce topped with crushed walnuts and tomatoes, and Thyme Grilled Branzino with quinoa tabbouleh and lemon parsley aioli.
Other standout menu items include Turkish Bourekas, Shakshuka, Zaatar Greek Salad and Halloumi Cheese Fries.
Avo Miami is located at 1834 Bay Rd, Miami Beach, FL 33139. For more information, visit their official website.
Botánico Gin & Cookhouse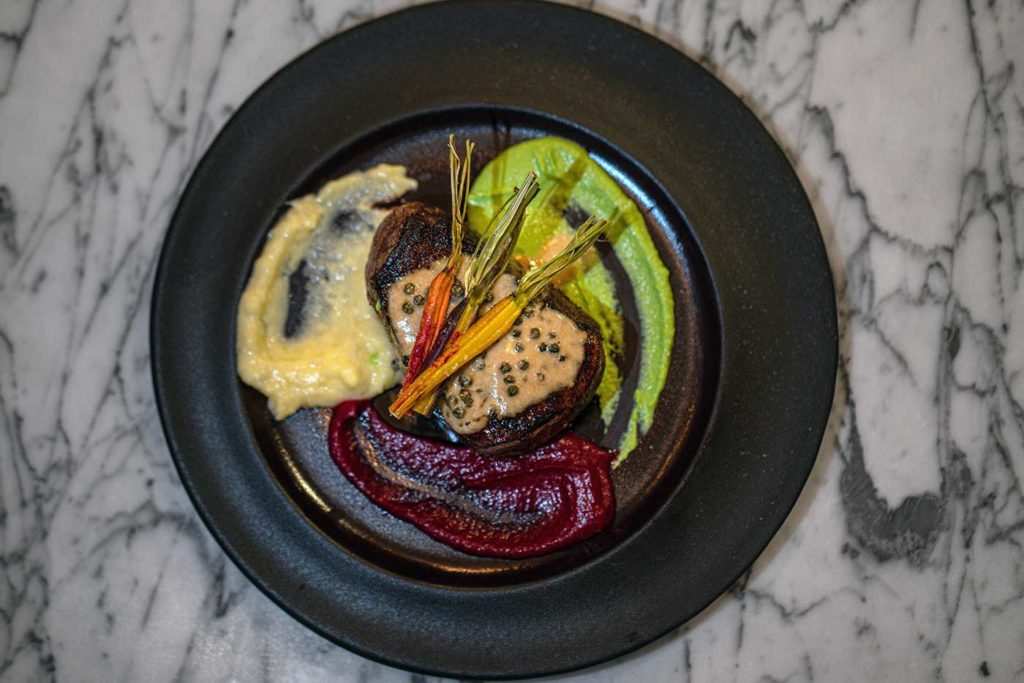 Gin lovers, rejoice. Miami's landed its first ever gin-centric eatery. Think a convivial gathering place where contemporary cuisine and neighborhood gin bar converge. Key take-away and the most unique element here: a whopping 15 Gin & Tonic botanical variations to choose from including cucumber jelly & lime twist, green apple & thyme, grapes & crystalized ginger and lavender & lemon twist.
Botánico Gin & Cookhouse is slated to open this summer at the recently redesigned CocoWalk complex in Coconut Grove as a partnership between owners Ricardo Ordonez and Chef Gerardo B. De Negri. As for the food menu, Botánico encourages sharing, with a focus on modern American cuisine divided into finger foods, ceviches, tartares, salads, sandwiches and entrees. Standouts include arepas topped with duck confit, short rib, and pulled pork; Ecuadorian ceviche—a family recipe passed down to Ricardo from his mom—made with shrimp marinated in a tomato-lime base with onions and cilantro; filet mignon with green pepper and cognac cream sauce; and grilled branzino with roasted veggies. Guests can pair their meal with an impressive selection of more than 2,000 bottles from across the globe, including Mexico, Croatia and Uruguay.
Design wise, the 3,000-foot, 150-seat restaurant is decked in natural woods, marble touches, oversized white oak dining tables, a "rainforest green" wraparound marble bar, two expansive patios, and a variety of nooks for both intimate and large-scale gatherings.
Botánico Gin & Cookhouse is located at CoCoWalk at 3015 Grand Avenue, Suite 123 in Coconut Grove. For more information, visit their official website.
Como Como
If you haven't had enough of Coyo Taco and Serena just yet, you'll be glad to know the same team from these two staples just came around the corner with a third tasty addition to their roster: Como Como. A "marisqueria" AKA seafood restaurant meets raw bar featuring popular Mexican flavors from around the country, Como Como will naturally focus on traditional seaside eats with an emphasis on local catches and classic Mexican renditions.
Think whole grilled fish caught in local waters, such as Pescado a la Talla, snapper that is butterflied, grilled, and painted with two marinades—green on one side and red on the other and Tikin-Xic, a Mayan preparation of whole branzino flavored with bitter orange, habanero chiles, and achiote and cooked in banana leaves. Vegetable dishes, like Esquites, roasted corn with homemade garlic aioli, morita chile and cotija cheese and Charcoal Oven Roasted Artichokes with roasted jalapeno aioli, buttery herbed bread crumbs and charred lemon are roasted on the eatery's Josper oven and served in cast-iron pans. Tableside presentations complete the whole shebang in a dramatic dining room featuring a copper and wrought iron "fuego" (fire station) where diners can watch their entire dinner being prepared.
As for the raw bar portion, Como Como features a "barra cruda" sitting on a monolithic, rough-cut stone in the middle of the dining room and featuring raw bar items with a Mexican twist, like oysters served with a pineapple-vinegar mignonette and picadillo made with tomatillos and cucumbers, along with traditional coastal varieties of ceviches.
By night, Como Como's lounge called Mezcalista is the perfect spot to indulge in one-too-many cocktails from award-winning bartender Christian Rubio and feast your eyes on an illuminated collection of 100 mezcals and tequilas.
Como Como is located at 915 Washington Avenue, Miami Beach. For more information, visit their official website.
La Traila Barbecue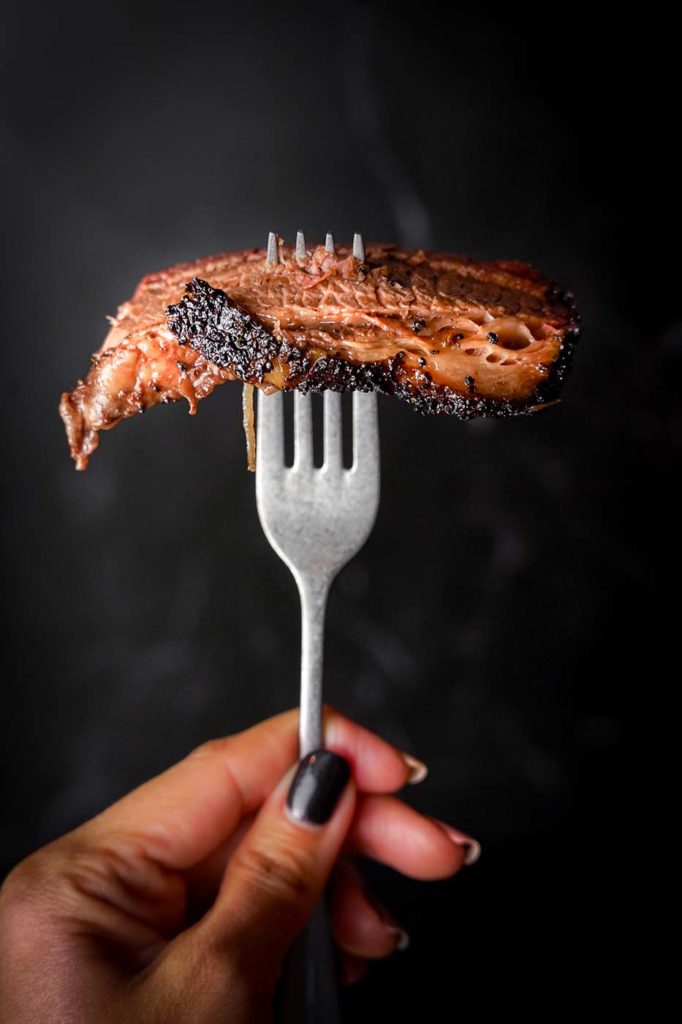 Opened only a few days ago in Miami Lakes, La Traila Barbecue must be putting something special in that sauce of theirs as they already have lines out the door. Founded by Austin native pit master Mel Rodriguez and Miami native/Buffalo Bills Wide Receiver Isaiah McKenzie, La Traila first existed as a "first come, first serve" Texas-style craft barbecue pop-up that came to be known as a local holy grail for barbecue enthusiasts.
Now, their first brick and mortar location will feature all the fan favorites to be expected, including Brisket Sundae with a mac and cheese base, layered with baked beans and cream corn and topped with smoked brisket, cotija cheese, crema and house sauce; La Barbecue Stack with sliced brisket, pulled pork, smoked sausage, and topped with house-made sauce, pickles and onions; along with all the smoky meat by the ½ pound one could ever dream of.
Vegetarians can get their hands on The All Natural, a smoked pulled jackfruit burger tossed in a house-made sauce, topped with pickles and onions, and the Impossibly Smoked Burger with smoked impossible meat, dairy-free cheese, house-made sauce, pickles, and onions.
As a nod to Mel's Mexican heritage, La Traila Barbecue will also be offering breakfast tacos (all priced at $5) Tuesday to Saturday beginning at 7 AM. Drool over options like a Brisket or Sausage Egg and Cheese; Migas, Chorizo and Cheese; Bacon, Potato, Egg and Cheese; or Brisket Guisada and Cheese.
La Traila Barbecue is located at 8030 NW 154th St, Miami Lakes, FL 33016. For more information, visit their official website.
Nossa Omakase
You won't find many details on the new Nossa Omakase unless you really poke around, and that's the whole idea. This exclusive Omakase (a meal consisting of dishes selected by the chef rather than from the menu) restaurant doesn't give out their address or mention any details on their website. They are, however, open for reservations and only once you book your spot are instructions provided on how to find their hidden location.
From Koa Poke partners Sebastian Labno and Astrid Ramirez, Nossa Omasake is a traditional Japanese dining experience with a Brazilian twist from executive chef Max Kamakura. Here's the little we do know: spots are highly limited with only one seating per night and a restricted amount of diners allowed on any given night, the interactive dining experiences made at a chef's table consists of 16-18 courses of artfully crafted dishes made from seasonally available fish flown in from Japanese markets, dinner is priced between $225-$250 per person. The rest is up to you to discover.
To learn more about Nossa Omakase, visit their official website.
Orno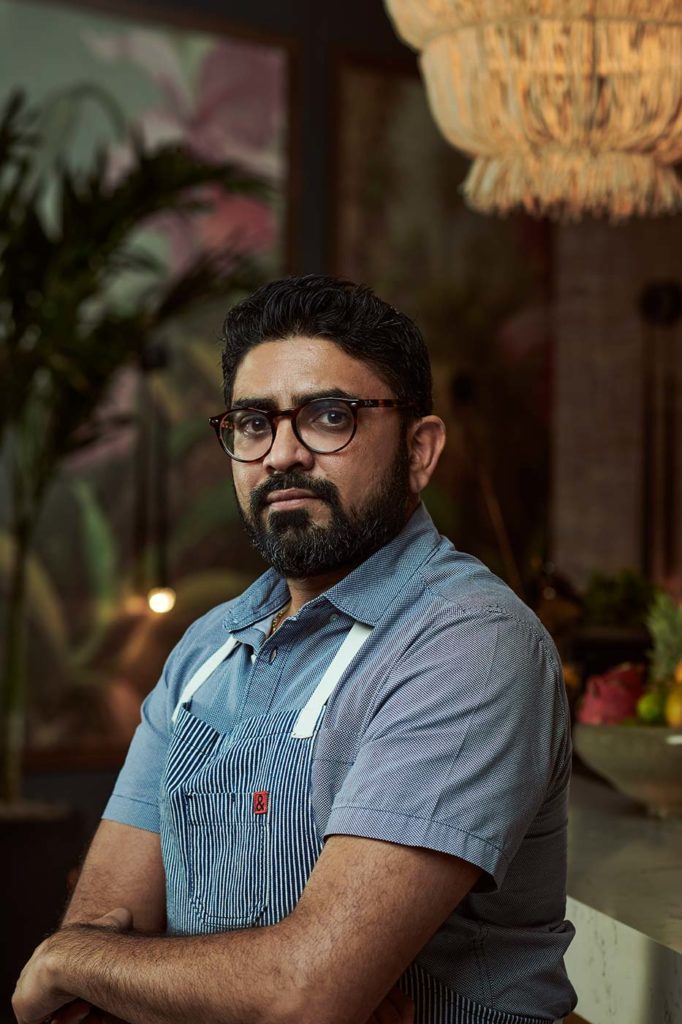 Best known for his glorious Indian eats at Ghee Indian Kitchen along with his creative tropical creations at Mamey, Niven Patel is back behind the kitchen with his newest concept, Orno at THesis Hotel. Opening this summer, Orno, which means "oven" in Spanish, promises heavy duty emphasis on wood-fired concoctions—crafted on the restaurant's centerpiece, a large wood-burning oven in the heart of the open kitchen—classic cocktails and vino galore from a thoughtfully-curated wine list.
While the menus are still underway, guests can be sure to expect an ever-changing array of dishes highlighting produce grown on Patel's personal two-acre farm, along with large-format proteins reflecting seasonality and sustainability.
Orno is located at 1350 S Dixie Hwy, Coral Gables, FL 33146. For more information, visit their official website.