We're only two months into the new year, but things continue to look better than last year for the local food scene. While there's still a long recovery ahead, South Florida is seeing a slew of new openings that should give restaurateurs and foodies a reason to smile. Here are some of the best new restaurants in Miami.
Carbone
Carbone is a place that needs no introduction – especially if you're from New York. The renowned "red sauce" Italian eatery from up north has made the trek to South Beach, where it's taken over the former Upland location. With reservations already scooped up through March, the restaurant is poised to achieve the same success as its NYC counterpart.
Expect to find items like tuna calabrese, baked clams, lobster ravioli, veal Parm and the restaurant's famous spicy rigatoni vodka. The prices aren't cheap, but once you see the portions and take a bite, you'll be sold. Plenty of wines and classic cocktails round out the offerings.
Carbone is located at 49 Collins Avenue, Miami Beach, FL 33199. For more information, visit their official website.
Casa Isola Osteria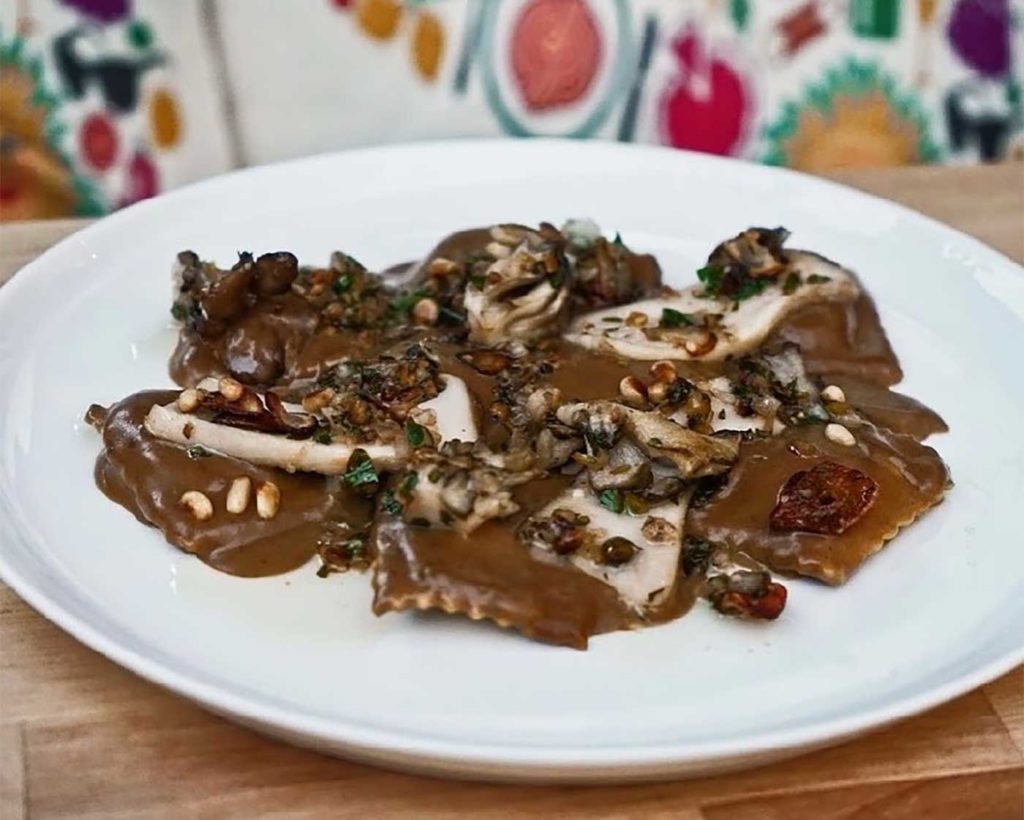 By the time you read this, celebrated chef Jose Mendin will have opened his new Italian concept on Miami Beach. Casa Isola, which is housed in the former Pubbelly space, is Mendin's creative take on Italian cuisine with Brooklyn-born chef Santo Agnello (ex-Lucali).
The duo has put together a tasty menu inspired by Agnello's memories with his grandmother. Selections include pane al prosciutto, veal chop parm, and raviolini ai funghi. Make sure to save room for dessert – two words: daily cannoli. To wash everything down, guests can enjoy a wide selection of beer, wine and low-proof cocktails.
Casa Isola is located at 1424 20th Street, Miami Beach, FL 33139. For more information, visit their official website.
COTE
Do you like steak? If so, COTE is the place for you. This Korean steakhouse from New York has made a new home in the Design District, where guests can indulge in what's essentially meat heaven. The Michelin-starred eatery is known for its varied selection of cuts – emphasis on varied. There's ribeye, NY strip, filet mignon, skirt steak, marinated short rib, Japanese Wagyu… if you can think of it, it's here.
Because there's a lot to choose from, it's best to leave the choices to the pros. Order the Butcher's Feast – a steal at $54 per person – for four chef-selected cuts complemented by various Korean sides like egg souffle, stews, and ban-chan (assorted seasonal vegetables). Another option: the Steak Omakase – the grand tour of steak. This menu is huge, so repeat visits are in order.
COTE is located at 3900 NE 2nd Avenue, Miami, FL 33137. For more information, visit their official website.
EST.33 Thai Brewery & Kitchen
Asian and American BBQ flavors unite at EST. 33, the newest restaurant to call Brickell City Centre home. The creator of Singha beer has brought delicious Thai brews and bites that are sure to delight on all fronts. On the menu: red curry crab croquettes, crispy pork cracklings, papaya salad, pad Thai and lobster jungle curry – to name a few.
As you'd expect from the name, EST. 33 has no shortage of drinks to complement the restaurant's mouthwatering offerings. Beers are obviously the star of the show, and they're available in multiple styles like summer wheat and Vienna. If you aren't a beer fan, that's okay: Fun libations like Thai Me Up and For Heaven's Sake will certainly quench your thirst. There's also a mocktail selection for non-drinkers.
EST.33 Thai Brewery & Kitchen is located at 701 South Miami Avenue, 4th Floor, Miami, FL 33131. For more information, visit their official website.
Uchi
Austin-based Uchi has also made Miami its new home. The eatery's first location outside of Texas offers guests the same exquisite sushi bar experience that customers know and love. The menu is comprised of numerous hot and cold Japanese dishes along with an appetizing list of sushi and sashimi – plus much more. Other specials include the butter-poached lobster with baked apple and green curry and the bluefin akami crudo with aji Amarillo, blood orange and pumpkin.
This is another place where there are so many choices to enjoy. That's why it's recommended to try one of three tastings: The six-course signature tasting, the six-course vegetarian tasting or the 10-course chef's tasting. Sweet delicacies like coconut tapioca and banana cake close out the menu.
Uchi is located at 252 NW 25th Street, Miami, FL 33127. For more information, visit their official website.