As the year winds down, Miami's local food scene continues to ramp up. New restaurants aren't letting the pandemic stop them from opening their doors. Here are some of the latest Miami restaurants to welcome guests.
The Doral Yard
Back in May 2019, Wynwood lost its beloved outdoor space The Wynwood Yard. The gathering place was a hub for live music, food trucks and fun. More than a year later, the concept has been resurrected – albeit in a new neighborhood.
Located in the heart of Downtown Doral, The Doral Yard continues the focus on live music programming, good food and ample camaraderie. But unlike its predecessor, much of The Doral Yard is indoors. That's really the only change, though: Guests still have plenty of food vendors to choose from, including Della Bowls (vegan), Un Pollo (Venezuelan comfort food) and Yip (dumplings). And of course, just like in Wynwood, there's a giant bar to keep the drinks flowing.
The Doral Yard is located at 8455 NW 53rd Street, Suite 106, Doral, FL 33166. For more information, visit their official website.
Hachidori Ramen Bar
As the weather starts to (kinda) cool down in Miami, Hachidori Ramen Bar in Little River is providing guests a tasty way to warm up. The new neighborhood spot features an extensive list of flavorful Asian fare that's both affordable and substantial. Case in point: the crispy bok choy, Korean spicy wings and pork gyozas are all budget-friendly and filling.
As the name suggests, the ramen is the main draw and it doesn't disappoint; there are four to choose from (three pork-based; one vegetarian), and you'll find yourself consuming every last drop of the broth. Be on the lookout for their space in the back to open soon – did somebody say sake bar?
Hachidori Ramen Bar is located at 8222 NE 2nd Avenue, Miami, FL 33138. For more information, visit their official website.
Pastificio Propaganda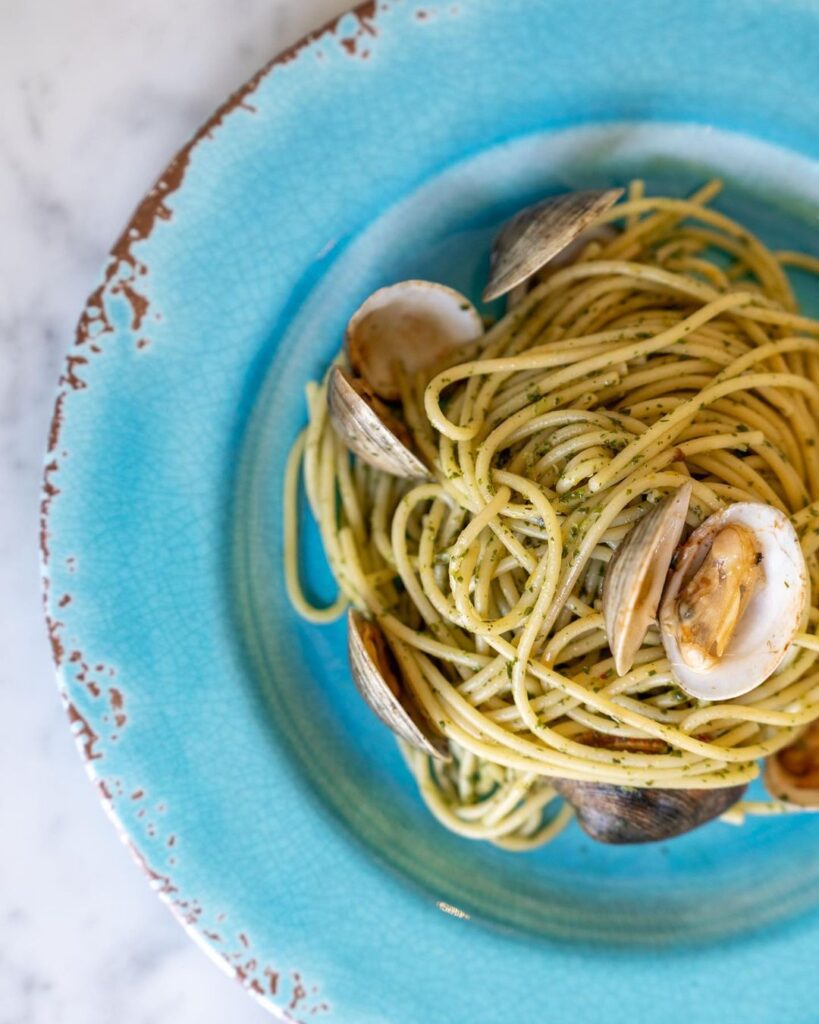 "It's like an art gallery, but for pasta." That's the tagline for Wynwood's newest Italian eatery, Pastificio Propaganda, and it certainly lives up to it. The restaurant's exterior is home to the Propaganda Eye mural by artist Shepard Fairey, and its interior is equally artsy – the décor screams Italy.
Expect to find all the classics including carbonara, cacio e pepe, arancini, burrata and pizzas galore. There's a lot to enjoy here, so it's best to bring along a friend or two to make the most of your visit. That variety extends to the dessert selection, which includes tiramisu, cannoli, gelato, panettone – the list goes on. Diet starts tomorrow.
Pastificio Propaganda is located at 97 NW 25th Street, Miami, FL 33127. For more information, visit their official website.
Planta Queen
After years of extensive remodeling, Coconut Grove's iconic plaza CocoWalk is finally reopened for business. One of the plaza's first new tenants should sound familiar to foodies: Planta Queen. The sister concept to Miami Beach's Planta, Planta Queen follows in the vegan footsteps of its older sibling – but with a twist.
This particular outpost doubles down on Asian-inspired cuisine (instead of Planta's broader influences). Think coconut sticky buns, potato truffle dumplings, pineapple fried rice, pad Thai slaw, and udon noodles. The menu is 100% plant-based, and it sounds 100% delicious.
Planta Queen is located at 3015 Grand Avenue, Suite 200, Coconut Grove, FL 33133. For more information, visit their official website.