Once upon a time, summer was Miami's slow season. Luckily for us, those days are long gone and no shortage of restaurants continues to pop open left and right with no apparent seasonality, making this August in Miami our best one yet. Here are a few exciting openings, which fall under this month's list of the best new restaurants in Miami, to keep on your radar as more details emerge or mosey on over to stat.
Chick'N Jones
Time Out Market Miami just upped its game with a little bit of Amaris Jones and a whole lot of fried chicken. Known for serving as a personal chef to celebs like Chris and Adrienne Bosh and Rick Ross, as well as for her former Motown-inspired eatery South Street, Jones' latest spot pays homage to Southern fare at its finest, with a healthier twist. Diners can pair their chicken, which Jones marinates according to a recipe she snagged from her mom, with side options like kale salad with mushroom, carrots, cucumber, pickled onions, feta, pumpkin seeds, and mustard balsamic dressing; spiced loaded fries with Cajun spice, jalapeno, sweet onions, and crumbled feta; grilled green tomatoes with crispy shallots, micros and "love sauce;" and more.
As for the main goods, don't miss out on items such as the Jonesing HOT Sandwich with Jonesville hot honey fried chicken, southern slaw and pickles served on a brioche bun; and the Chick'n Bucket Original, a four-piece bucket served with pickled veggies and pepper sauce.
Chick'N Jones is located at Time Out Market Miami at 1601 Drexel Ave, Miami Beach, FL 33139. For more information, visit their official website.
Delilah
Los Angeles' legendary star-studded supper club Delilah is making its way to a 10,000 square-foot space (complete with waterfront yacht slips) in Brickell sometime early 2022. Inspired by the roaring '20s with American cuisine and Art Deco design, Delilah—known for its copious celeb sightings and glamorous live dinner entertainment—is founded by the h.wood Group and is the third Delilah outpost and first East Coast opening for the team. Menu details are still scarce, but if this Delilah is anything like the others, diners expect dishes like Tuna Tartare with avocado, radish, shallot, herbs, soy vinaigrette, and potato chips; Lamb Meatballs with spiced marinara and mint chive yogurt; and Carrot Souffle with candied cornflakes.
For more information on Delilah, visit their official website.
Don's 5 Star Dive Bar
If you're in the market for Miami's glorious heyday dive bars, we've got just the thing for you. Located inside the Selina Gold Dust Motel, Don's 5 Star Dive Bar is the brainchild of Kush Hospitality, the group behind spots like Kush and LoKal. The dive bar pays nostalgic homage to the '70s and '80s with tributes to Miami's famous "dons," and nods to the days of lore throughout the space. Expect themed specialty cocktails like the Don't F*ck With Don Shula with Mezcal, Campari, and vermouth; Puta Madre Punch with Cruzan Light, Cruzan Dark and mixed juices; and Donnie Hates Yoohoo with Stoli Vanilla, Miami Club Rum Coffee Liqueur and espresso; and beers, wines, and dive bar shots.
As for the food, a bar bites menu features options like School Lunch, a PB&J made with homemade jelly and served with chips; French Onion Dip with potato chips and an award-winning Key Lime Pie with graham cracker, pecan, and lime zest.
Don's 5 Star Dive Bar is located at 7700 Biscayne Blvd, Miami, FL 33138. For more information, visit their official website.
Dune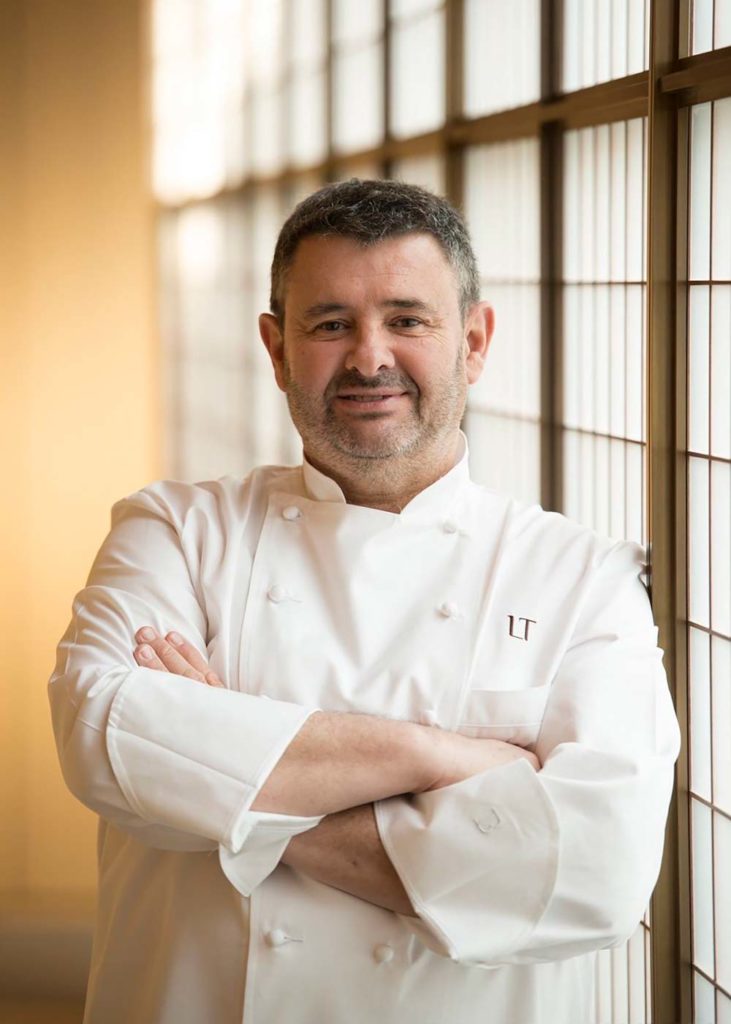 World-renowned, Michelin-starred chef Laurent Tourondel, known for his reputation as a top chef around the globe, is back with his signature touch and his latest restaurant, Dune by Laurent Tourondel. The restaurant will take over the former Dune at the Auberge Residences in Fort Lauderdale, entirely transforming the existing eatery into an elevated dining experience. While we don't have details on the menu quite yet, we do know the space, which boasts incredible panoramic oceanfront views and is mere steps from the beach, will undergo massive renovations to both its 11,000 square feet of indoor dining and its 5,000-foot outdoor patio.
Dune by Laurent Tourondel will launch as one of South Florida's only celebrity chef-driven oceanfront restaurant, and special event venues able to accommodate multiple social, corporate gatherings, beachfront weddings, and other special occasions from 10 to 500 people with customized menus by Chef Laurent Tourondel, in addition to oceanfront meetings and events. A private wine room will also be available by reservation in addition to semi-private and private spaces and dining rooms. Dune by Laurent Tourondel is set to open in early November.
Dune is located at 2200 N Ocean Blvd, Fort Lauderdale, FL 33305. For more information, visit their official website.
Jia
Jia, the highly-anticipated upscale Chinese dinner club promising elevated Cantonese food and edgy sophistication, has officially opened in the South of Fifth neighborhood. Led by award-winning Executive Chef Weng Choon Lai, Jia focuses on Chinese delicacies with a contemporary twist.
Menu highlights include apps like the Jia Crispy Mushroom Salad with Royal Trumpet mushrooms, preserved red bean curd, arugula, red cabbage, Lollo Rossa, Jubilee tomato and watermelon radish; Tang Dynasty Mini Fish Bun with black cod, shallot, pickled vegetables, and dynasty sauce served on a bao bun; main dishes such as Tea Smoked Beef Tenderloin with Steamed Bok Choy made with beef striploin, bok choy, cilantro, long green hot peppers, and pine nuts; Roasted Mongolian Cumin Lamb Rack with cumin and yogurt; and Claypot 3 Cup Chicken made with farm chicken, Thai basil, rice wine, soy sauce, and sesame oil; and Rice & Noodle options like Black Truffle Sticky Rice with rice, fresh black truffle and truffle paste.
A Dim Sum menu is also worth noting, which includes Crispy Radish Cake with radish and Chinese preserved sausage; Edamame Pan-fried Dumpling with edamame, horseradish, cilantro, and bamboo shoot in a spinach wrapper; Crystal Buddha Mushroom Dumpling with mixed fresh mushrooms, peanut, and crystal flour; and more. As for drinks, the beverage program is run by acclaimed Michael Parish, formerly of Broken Shaker and Sweet Liberty.
Jia is located at 808 1st St, Miami Beach, FL 33139. For more information, visit their official website.
Le Chick
The Wynwood hotspot known as Le Chick is giving guests more reasons to party it up this summer with its new extended nightlife experience. Guests will be able to enjoy bottle service, cocktails galore and bar bites in Le Chick's Le Coqtail space, a nightclub-inspired 2,000 space with an extensive bar and additional seating, Thursday through Sunday from midnight to 3 am.
Le Chick is located at 310 NW 24th St, Miami, FL 33127. For more information, visit their official website.
Lucky Cat
TV star and restaurateur Gordon Ramsay, the man behind hit shows like Hell's Kitchen, MasterChef US, and Kitchen Nightmares, is bringing Lucky Cat to a very lucky Miami by the fall of 2022. The restaurant, originally opened in Mayfair London in 2019 describes itself as a "playground of the urban youth seeking all things extravagant, new and cutting edge," and is molded after Tokyo's traditional Jazz cafés along with Shanghai's drinking dens.
Located in Miami's South of Fifth neighborhood, Lucky Cat is poised to share much of its Square Mile counterpart's offerings, such as shareable Asian-inspired small plates inspired, robata grilled dishes, sushi, and sashimi in its new 9,000 square-foot Miami home.
For more information on Lucky Cat, visit their official website.
Margot Natural Wine
The duo behind Bar Lab and Broken Shaker, Gabe Orta and Elad Zvi, have officially opened Margot Natural Wine & Aperitivo Bar, a wine bar named after Ernest Hemingway's daughter with a focus on—you guessed it—natural wines. Located inside the historical Ingraham building, Margot doles out vintage vibes and bygone tunes along with a selection of more than 75 natural wines, low ABV cocktails, and a menu of seasonally rotating dishes crafted by 27 Restaurant chef Jimmy Lebron.
Margot Natural Wine & Aperitivo Bar is located at 21 SE 2nd Ave, Miami, FL 33131. For more information, visit their official website.