Looking for new places to check out? This month's featured openings should help keep you and your appetite busy.
Baywood
MiMo has a new casual cafe: Baywood, which has taken over the former Organic Bites location. The laidback concept focuses on breakfast and lunch offerings; Baywood guests can expect an all-day brunch menu from 8 a.m. to 6 p.m.—a rare find in Miami.
On the more breakfast-y side of things, expect to find selections like avocado toast, Belgian waffles, croissants, and egg sandwiches. The namesake Baywood Benedict is a must, with truffle spinach, sous vide eggs, whole grain mustard, and Hollandaise sauce.
If you prefer more lunch-appropriate fare, you can enjoy a number of tasty handhelds and salads; highlights include a short rib sandwich, al pastor tacos, and Brussel salad. To drink, coffee and juices are available alongside more adult options like beers, wine, and cocktails (there's a full bar). Once you're here, you won't want to leave.
Baywood is located at 7010 Biscayne Boulevard, Miami, FL 33138. For more information, visit their official website.
North Italia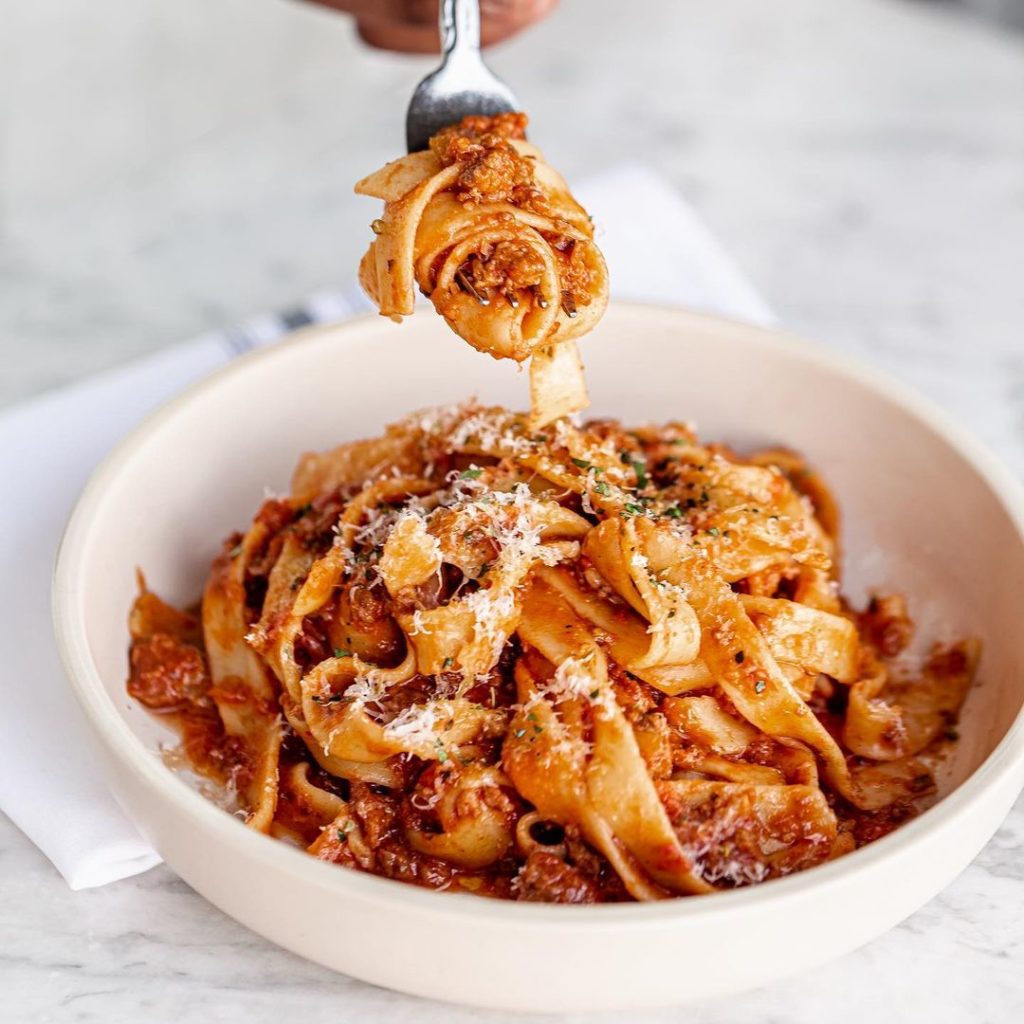 Brickell's North Italia has garnered a loyal following, and the restaurant hopes for the same success at its new Dadeland location. Located just outside Dadeland Mall's main entrance, this latest outpost features the same delicious offerings as its older sibling.
Whether you're looking for small bites or hearty pastas and pizzas, North Italian has you covered. Delectable starters like arancini, shrimp scampi, and beef carpaccio do a stellar job of prepping your palate for larger selections like short rib cavatelli, spaghetti and meatballs, and grilled branzino.
An extensive list of Italian cocktails rounds out the menu and ensures you leave completely satisfied. Pro tip: Visit during weekend brunch for a unique Italian experience—think breakfast carbonara pasta, Italian donut French toast, and fried chicken with Italian gravy.
North Italia is located at 7535 North Kendall Drive, Suite 5010, Miami, FL 33156. For more information, visit their official website.
Seasy
One of the latest additions to Coral Gables' Miracle Mile is Seasy, an eatery that's reminiscent of a Mediterranean seaport. If the name didn't give it away, Seasy is all about seafood – you won't find any meat on the menu; steak lovers should go elsewhere.
That said, fish fans will find plenty to like. Appetizers range from fried calamari and grilled octopus to zucchini blossoms and eggplant parmesan. Pastas are plentiful with selections like gnocchi and tagliolini, and entrees include the likes of branzino, snapper, and soft-shell tempura crab. For a fast bite, Seasy offers an assortment of fish sandwiches: octopus burrata, mahi mahi tempura, and breaded shrimp—to name a few proteins. Like we said earlier, don't come here looking for anything but fish.
Seasy is located at 136 Miracle Mile, Coral Gables, FL 33134. For more information, visit their official website.
Shelter
If you've been paying attention to local food headlines recently, you know that there's been an influx of New York restaurants moving down to Miami. That influx shows no signs of stopping, and Shelter is one of the newest NY eateries to call the 305 home.
The Argentine- and Italian-inspired menu at this Wynwood wood-fired concept will make your mouth water: steamed mussels, crispy artichokes, pizzas and empanadas galore, and meats on meats on meats. The rustic ambiance makes it the perfect place to enjoy the many whiskies and scotches that Shelter has to offer. Our advice to you: Come hungry.
Shelter is located at 10 NE 27th Street, Miami, FL 33137. For more information, visit their official website.