There's no question the coronavirus has had a detrimental impact on restaurants worldwide. Yet watching our local favorite spots learn to adapt to survive—delivering takeout, turning into butcher shops, and most-recently, offering dining-in service at 50 percent capacity, it's indisputable that South Florida is very much a foodie town. In that spirit, there are new venues opening amidst these dire circumstances, adding to the culinary richness and optimism that makes Miami thrive.
Here's our current rundown:
Barbarella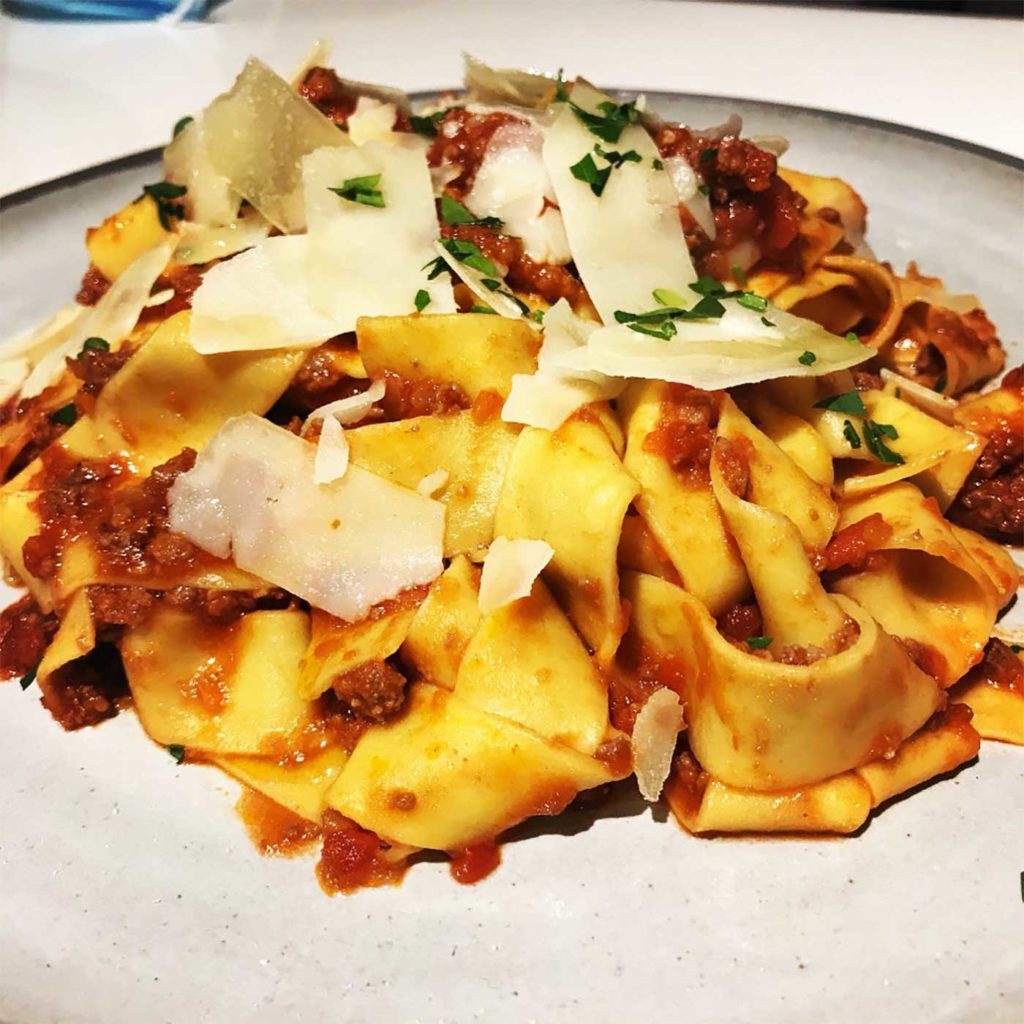 Chef Sebastian Fernandez and Leslie Ames are the husband and wife team behind this Kendall newcomer. The duo is known for eateries like 33 Kitchen inside Time Out Market Miami and Rare Burger at The Citadel. This new venture offers fresh and seasonal cuisine with dishes like pan con tomate topped with white anchovy, roasted beets prepared with greek yogurt, za'atar, glazed pecans and mint, and spicy pancetta pizza topped with mozzarella, calabrese peppers, pomodoro sauce and honey. Main courses include branzino served with romesco sauce and crushed baby potatoes and pappardelle pasta tossed with little neck clams and white wine garlic sauce. While the original opening was delayed due to the coronavirus, the couple's optimism and adaptability served as driving forces that led to their opening on May 18.
"Who would've thought that we would open our restaurant in the middle of a pandemic?," Fernandez said. "I would have never imagined even in my wildest dreams but, you need to adapt to all circumstances," he added.
Guests have the option of sitting inside from 6 feet distanced tables or outdoors on their terrace.
7535 North Kendall Dr. Unit #2380, Miami | 786-542-5661 | Barbarella | @barbarella_dadeland
C Food Shack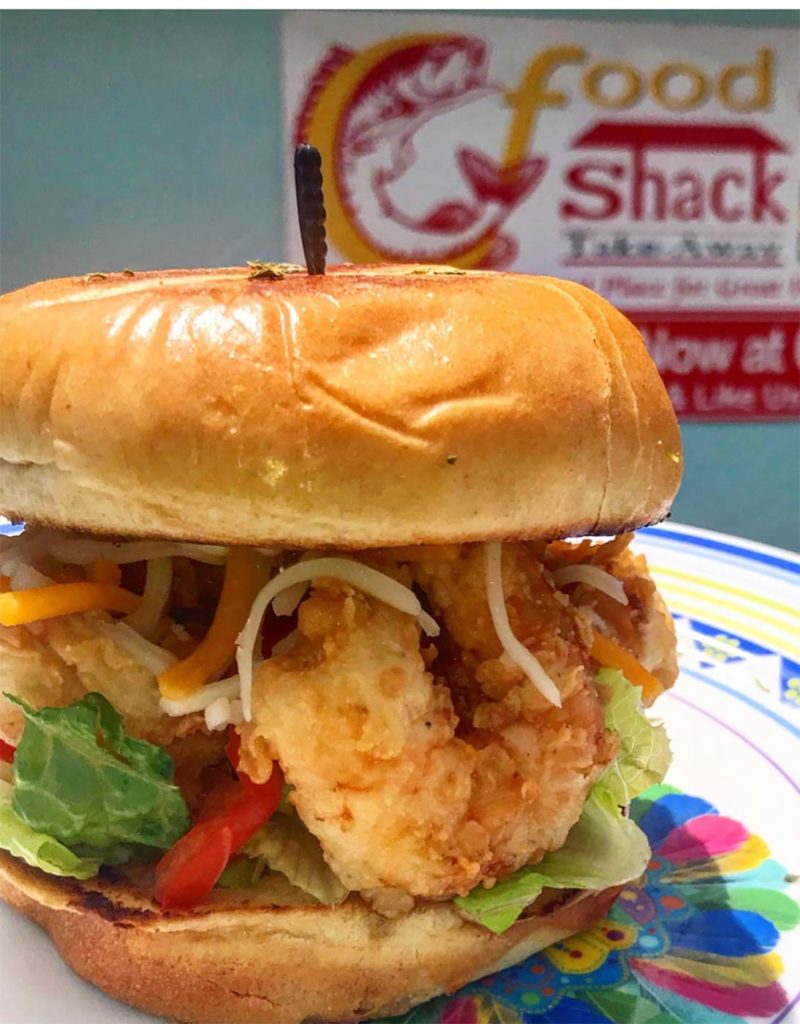 Laron Culmer is not letting a pandemic stop him from bringing his successful Caribbean-style cooking to the U.S. His first venture, a restaurant in the Bahamas, is a family affair, with Mom as an investor, Dad as the builder and Culmer as the chef. Now opening at The Lincoln Eatery food hall, C-Food Shack (the "C" stands for Culmer) will serve dishes like curry fried coconut shrimp and "fish in da bag", a mix of fried grouper, shrimp and conch tossed with fries, hot sauce and guava ketchup, served with coconut bread.
Lincoln Eatery Food Hall | 723 Lincoln Rd., Miami Beach | @cfoodshackmiami
Kush by Spillover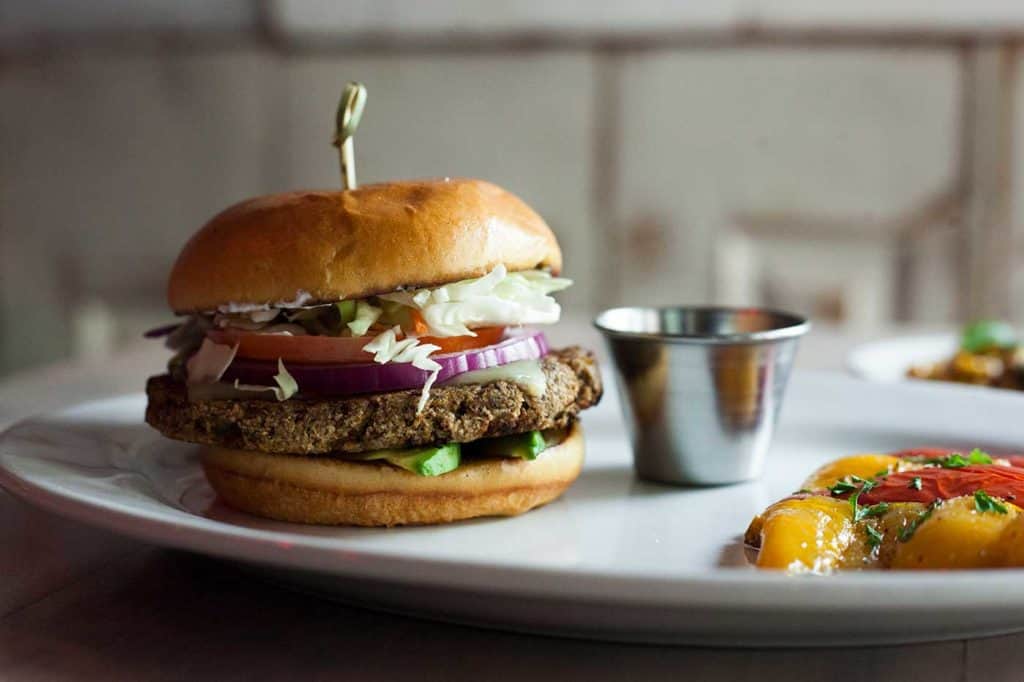 Matt Kushner took the shutdown as an opportunity to transform his Coconut Grove eatery, Spillover, into one of his better-known brands, Kush. The goal is to keep Spillover's seafood hits like the grouper reuben and add tried-and-true fan favorites from Kush, like the burger, farm-style chicken sandwich and hobo Frito pie. Imbibers will be happy to learn that the bar menu is expanding as well, with a wide variety of local beers as well as fun cocktails like Peanut Butter Old Fashioned (bourbon, Screwball whiskey and grape jam) served in a Smucker's jar.
2911 Grand Ave., Suite 400D, Coconut Grove | 305-456-5723 | kushcoconutgrove.com | @kushcoconutgrove
Li's Dim Sum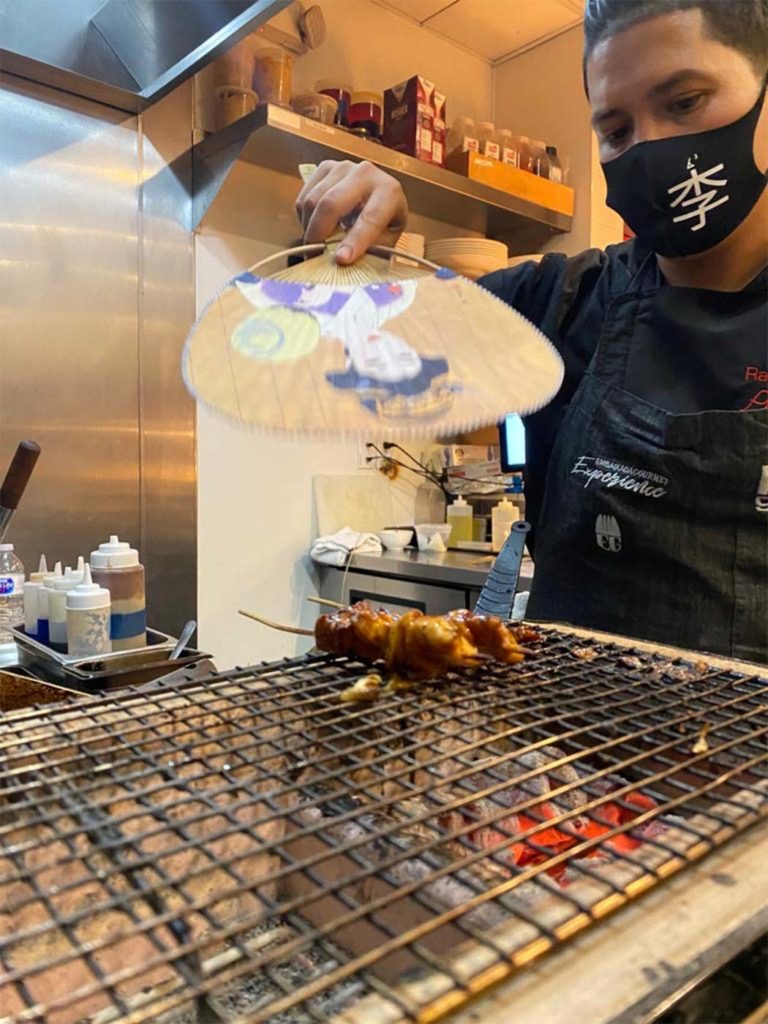 Former chef to acclaimed tropical Chinese eatery, Palmar, Raymond Li is channeling his creative genius with pop-up dinners featuring delicacies like Li's Truffle-yuzu Shanghai noodles, coriander-crusted tuna tataki with kiwi and crispy wonton and wagyu yakitori with liquid cured egg yolk and vegetable shortgrain rice. He's also teamed up with his dad and launched a dim sum and noodle delivery service, Li's Dim Sum, offering a rotating menu that includes shrimp, black truffle and shallot dumplings, Shanghai cold sesame noodles and smashed cucumber salad, all of which are easily habit-forming.
contact@lisdimsum.com | @lisdimsum @chefrayj
NoNo's Pizzeria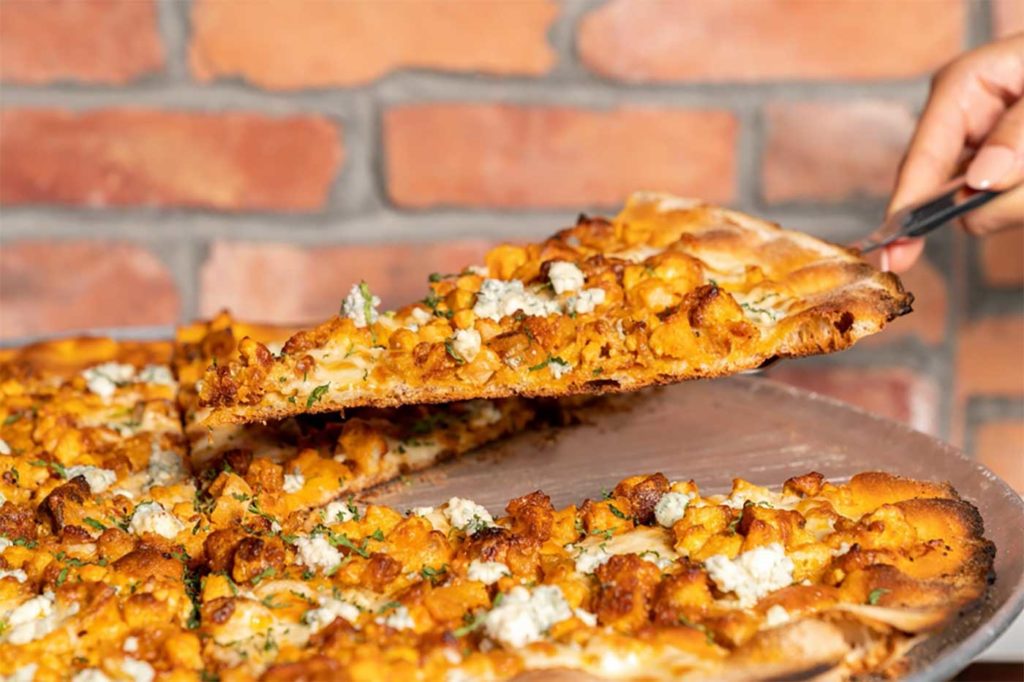 Inspired by the pizzeria's of his hometown, owner Michael Liebowitz combines red brick-lined walls, an open-view kitchen and a walk-up pizza counter to bring South Beach patrons Staten Island-style pizza. Featuring pizzas like the vodka pie, pesto pie, and buffalo chicken pie, the variety of New York and Calabrese-style favorites will keep thin-crusted pie fans happy for a long time.
1222 16th St., Miami Beach | 305-514-1699 | nonospizzeria.com | @nonos_pizzeria
[pan]za Bread Co.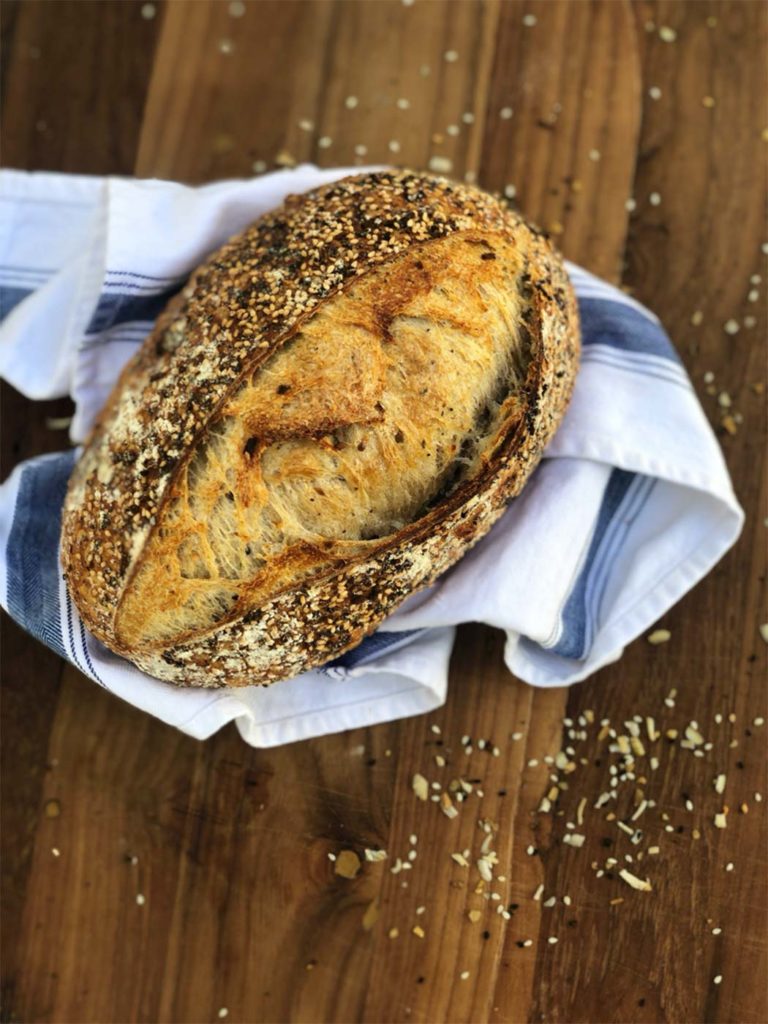 Danny Garcia-Tuñón found his hobby of baking sourdough bread turn into a passion which led to the soft launch of his bread business, [Pan]za in October 2019. Plans were put on hold and quarantine served as the perfect time to tinker and perfect with his recipes, leading to three current staples offered: Classic Country Sourdough, Everything but the Bagel Sourdough, and Guava and Cream Cheese Sourdough. [Pan]za bakes the bread and delivers it to your door (anywhere in the Miami area) for a flat fee of $10. Deliveries can be made within Miami zip codes. For those outside the delivery zone, arrangements to meet up at a Miami location are possible. The response has been overwhelmingly positive, and Pan[za] is currently looking to expand beyond their tiny home kitchen in order to properly meet the demand of its bread-loving fans.
305-877-2329 | @panzabreadco
RedFish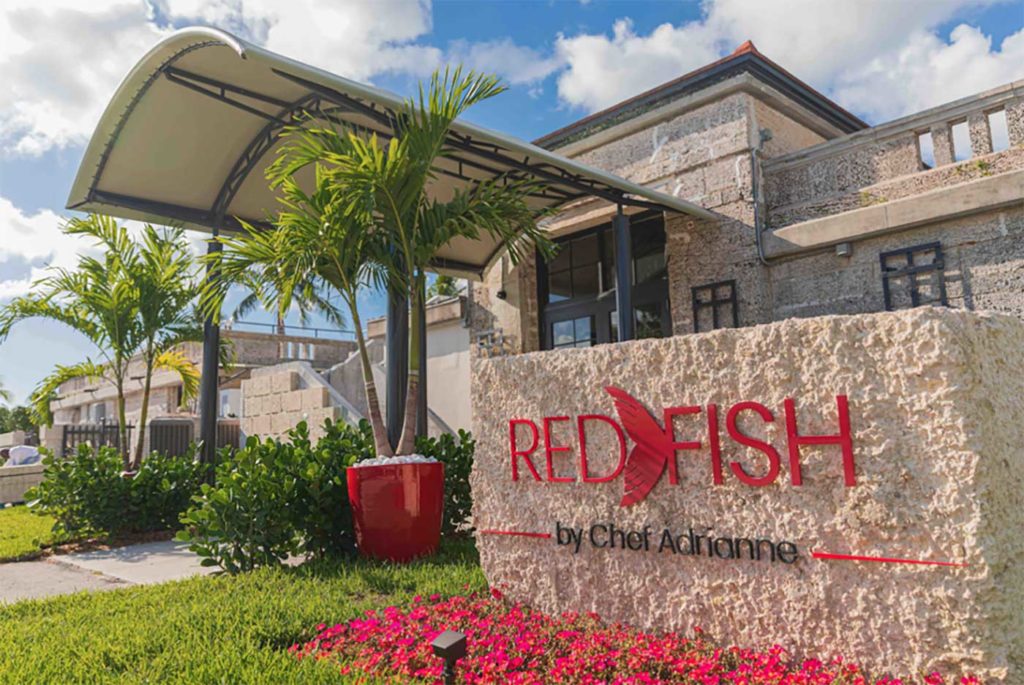 Chef Adrianne Calvo is bringing this historic Matheson Hammock Park location (sideswiped by Hurricane Irma in 2017) back to life with a much-anticipated opening on June 23. Calvo, best known for her hugely popular neighborhood spot, Chef Adrianne's Vineyard Restaurant & Bar as well as Cracked, by Chef Adrianne, will be featuring traditional seafood dishes like New England clam chowder and oysters rockefeller and incorporating her own twist with dishes like fried garlic and sofrito broth littleneck clams and grouper "Fish and Chips" with caviar fries and caper cream.
9610 Old Cutler Rd., Coral Gables | RedFishMiami.com | @redfishmiami
Uptown 66 Taqueria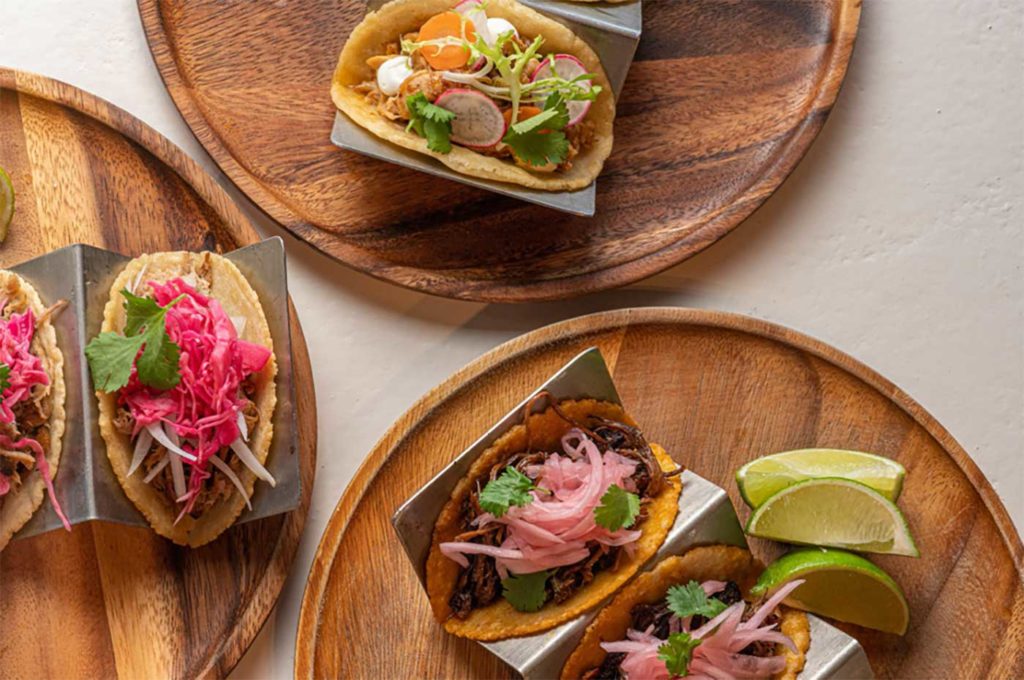 Chef Nuno Grillon (of Cafe Roval fame) and partner Akira Van Egmond opened this MiMo taco spot offering "antojitos" (starters) like elote asado, roasted corn with cojita cheese, tacos for every taste, including a wild mushroom rendition with caramelized pear and red onion, burritos, and even a salad, for those with extra discipline. Quality, sustainable meats are supplied by third partner, Gaucho Ranch's Pablo Liberato. Presented in a fast casual setting, the Uptown 66 is centrally located at Biscayne Boulevard and 66th street (right across from Legion Park). A pick-up window encourages easy take-away, while dine-in service will include sidewalk seating in the upcoming months.
6600 Biscayne Blvd., Miami | 305-960-7117 | uptown66taqueria.com