As Miami continues to cement its reputation as a culinary destination, it's becoming harder to find out which places and dishes are worth your time. Fear not, as we've done the work for you and rounded up even more of Miami's must-try selections.
Grou Coffee + Cowork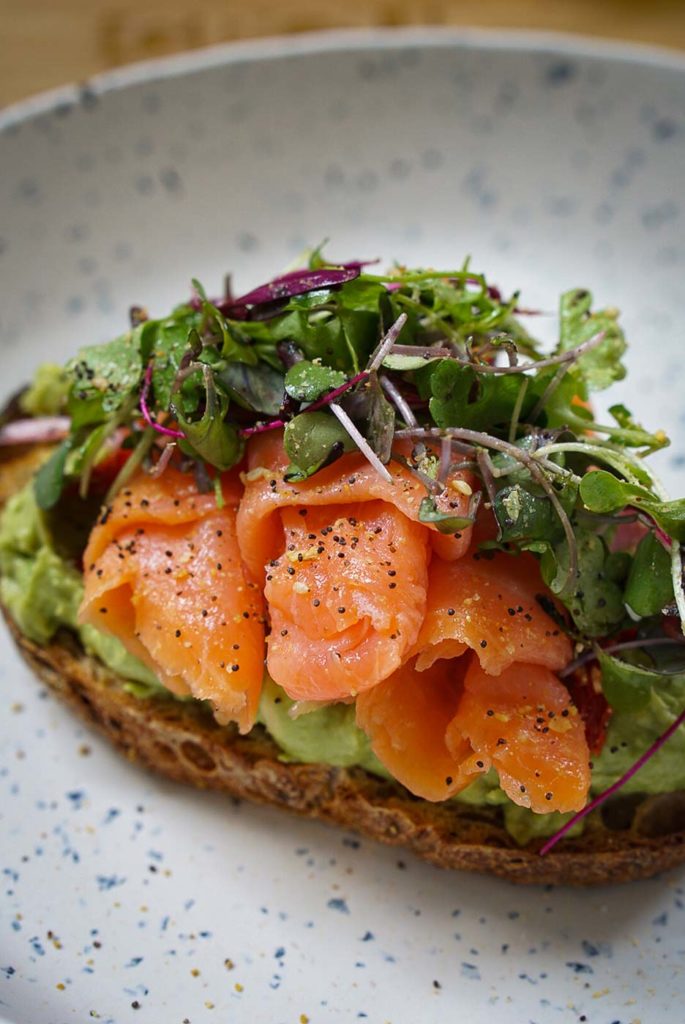 Coworking spaces aren't exactly known for the food, but don't tell that to Grou Coffee + Cowork in Coral Gables. The café and workspace takes pride in its offerings, some of which are made in-house while others are carefully curated from beloved local brands. Should you stop in for a bite or some caffeine, there are two items you absolutely need to try: the matcha latte and the El Italianissimo Panini. The latter option is made with prosciutto, figs spread, fresh mozzarella and truffle oil served on a toasted ciabatta—it's the ultimate lunch item and perfect for fueling your workday.
La Mar By Gaston Acurio
Ceviche/cebiche in Miami is everywhere; you don't have to travel far to find a Peruvian or Nikkei restaurant that serves the classic item. But if you want one that will knock your socks off, look no further than La Mar by Gaston Acurio. The Brickell Key establishment features an array of cebiches and tiraditos—another classic raw dish—that are ideal for sharing with your table (or keeping all to yourself).
The star of the show is the cebiche carretillero, which features grouper, shrimp, octopus, crispy, and calamari for an unforgettable end result. If that's too much for you, there's also the fluke tiradito, the tuna tataki tiradito, and a Spanish octopus dish loaded with flavor.
La Mar By Gaston Acurio is located at 500 Brickell Key Drive, Miami, FL 33131. For more information, visit their official website.
Miami Slice
The newest spot on this list, Miami Slice has been taking Downtown Miami by storm with its insanely tasty slices and pies. Expect New York-style offerings, with a personal favorite being a pepperoni slice with hot honey and red sauce—simple and delicious. The restaurant is tiny, so we strongly suggest ordering online or just grabbing a quick slice; don't expect to stay here too long, as everything comes out pretty fast. Unless you come early, expect a short wait. Even if you have to wait a little longer than usual, you'll be glad you did.
Miami Slice is located at 1335 NE Miami Court, Miami, FL 33132. For more information, visit their official Instagram.
RED South Beach
When you visit RED South Beach in South of Fifth, it's easy to just focus on the steaks—there are just so many and they're all so delicious. But save some room for RED's fabulous raw bar, which deserves just as much praise. Dishes like the shrimp cocktail, tuna tartare, and ultimate seafood tower—Maine lobster, king crab, shrimp, mussels, oysters, and clams—are all standout selections; you'll be hard-pressed to find similar quality elsewhere on the beach. Even if you just come in for oysters and some champagne, you'll leave impressed by RED.
Toscana Divino
Toscana Divino has been the shining star of Mary Brickell Village for years thanks to its amazing pastas and extensive wine collection. Although the menu changes regularly here, you'll find some best sellers on the menu that don't go anywhere. And they're best sellers for good reason: Must-trys like the pici senesi with braised duck leg ragu and the risotto ai funghi are classics that will blow your mind. Pair them with one of Toscana's thousand-plus bottles, and you're in for a good time.