Walking into MILA, a stunning newcomer perched on a third-floor rooftop overlooking Lincoln Road, one is immediately struck with the feeling of nostalgia for the heady days of Miami's past. It is the kind of sleek, sprawling, good-looking restaurant that you used to see all over South Beach, and then saw less often as the dining scene's center of gravity moved to smaller, handmade spaces downtown and across the bay in Wynwood. The restaurant's million-dollar buildout is a throwback to the luxury of the 2000s. And is that really such a bad thing? Perhaps we all need some spectacle these days. The restaurant opened for a brief stint in the beginning of 2020 and then shuttered abruptly in March due to the pandemic. They reopened at the end of September with a new menu and a livelier approach to the dining experience.
"During quarantine, we took time to listen to the market and saw a demand for a new culinary nocturnal experience. We re-strategized our approach to complement the international, lively spirit of Miami and changed 99 percent of our menu to elevate our globe-trotting dining scene," said Gregory Galy, founder of MILA Miami who has served as the president of FIG & OLIVE opening over 10 restaurants in New York City and U.S.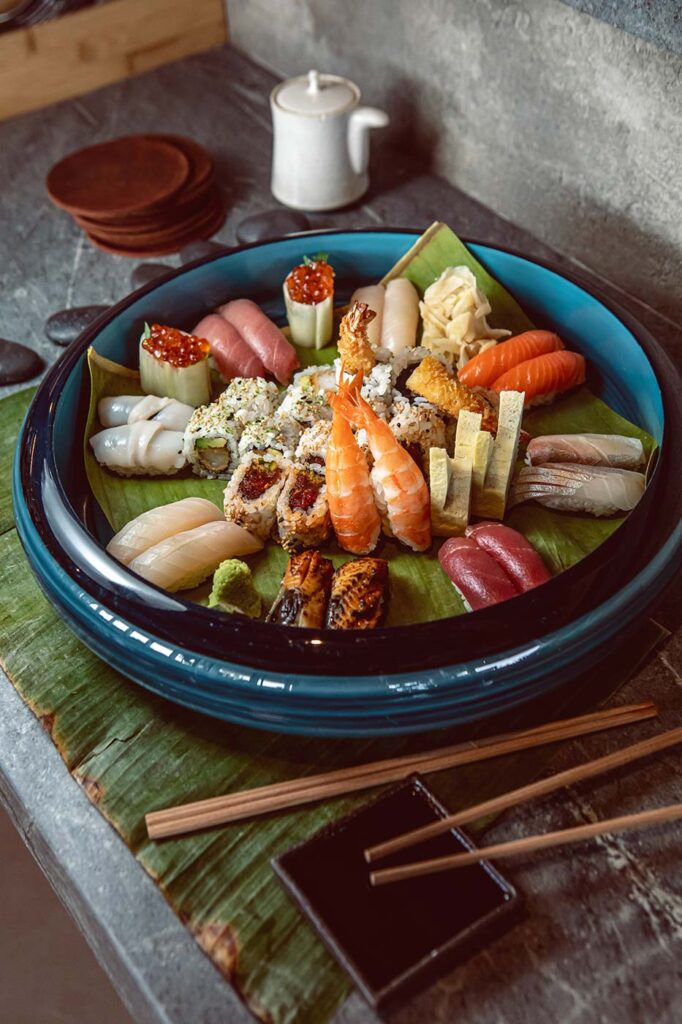 The 250-seat restaurant is composed of an indoor dining room with a bustling open kitchen and dazzling outdoor section. Designer Olya Volkova used materials such as reclaimed woods, unpolished floors, untainted stones, handmade linen and cotton fabrics together to create a serene yet warm setting indoors. The 5,000 square-foot outdoor terrace includes a massive water feature, two cabanas and over 97 lounge seats with amber lighting that creates a cozy atmosphere. MILA's aesthetic fuses minimalistic Cycladic islands design with Japan's Wabi Sabi philosophy of embracing life's unpredictability and accepting imperfections as beauty. Sculptures, paintings and ceramic art made of metal, clay and wood are placed throughout the restaurant to further enhance the theme, making the entire venue a curated aesthetic sanctuary.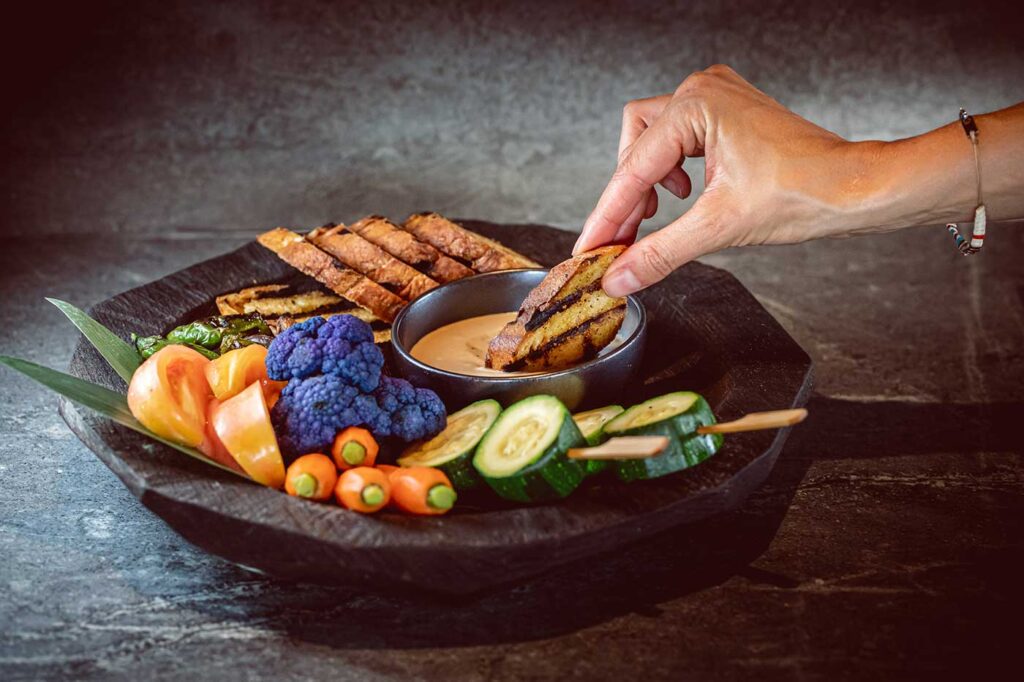 The menu is a bit of a sprawl itself. Its many categories can, however, be distilled down to just four: appetizers, main courses, skewers and sushi. Pricey dishes pepper the selections including miyazaki wagyu, olive wagyu and ohmi wagyu all imported from Japan. Other signature staples on the menu include black rock lava grilled prime filet, beef short rib 'kalbi,' foie gras & uni diver scallop, truffle rossejat and a 'MediterrAsian' maki program. The latter included intriguing combinations of jamon iberico de bellota, zucchini, peppers balsamic vinegar, truffle cream in the Mediterranean roll or the seared scallop roll with yuzu, and shaved truffle. The menu also includes creative dishes like the heart of palm ceviche crowned with yuzu 'air and the shawarma wagyu gyoza with butter ponzu.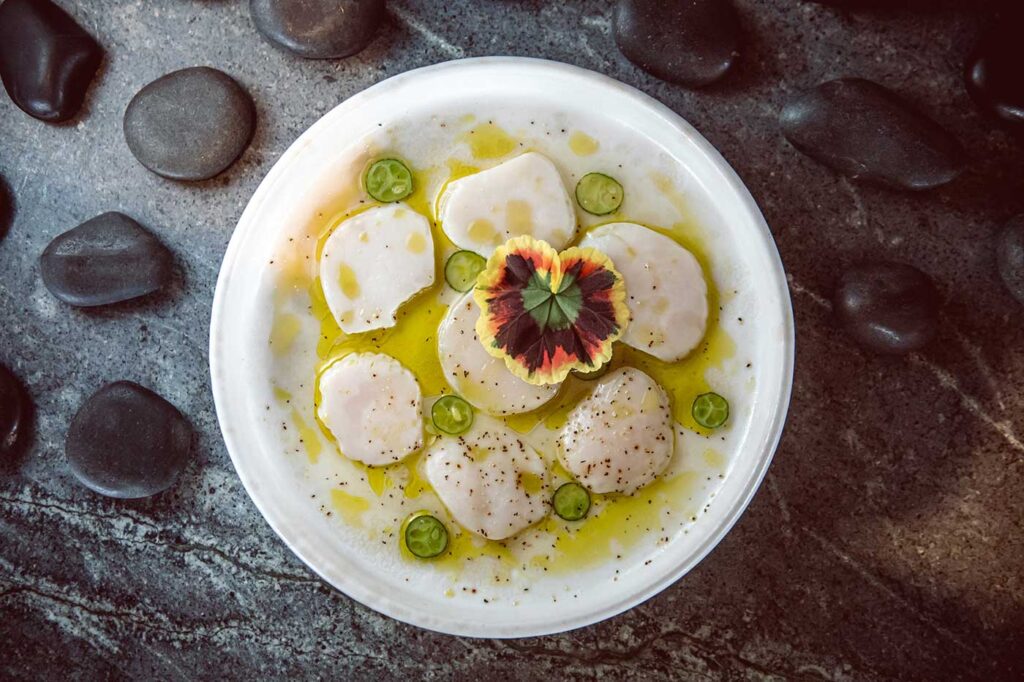 The restaurant also put great attention and detail into the cocktail program, having retained award-winning mixologists Jennifer Le Nechet and Mido Yahi to evoke the past and re-imagine the classics with a modern twist, including MILA Crusta – a fruity, tropical twist to the Pina Colada with plantation pineapple rum, St. Germain, vanilla, pineapple and pandan – and Sun Salutation – a sparkling, uplifting drink with citadelle gin, basil, yuzu and bubbles. Adding to the theatrical and multi-sensory experience, the restaurant will relaunch V by MILA (pronounced "five" by MILA), where guests have an exclusive front row seat to the world of bespoke mixology and overlooking South Beach's skyline. The program carries the finest brands and spirits and the most unusual ingredients, such as Balvenie 14-year Caribbean cask, Casa Noble, Tequila Ocho, Fuentesca Cosecha Reserva 7-year, and aims to create over-the-top creations with foams, gels, dry ice, smoke and more.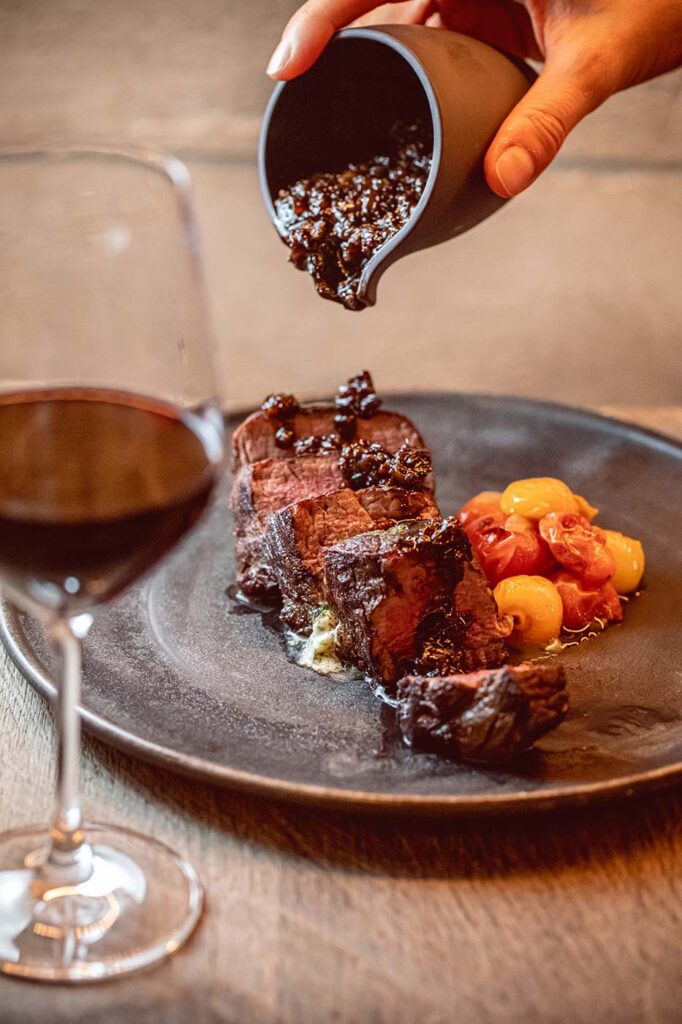 Such comprehensive attentiveness never goes out of style—and that's a good thing for MILA. The cushy South Beach oasis may have felt cutting-edge a decade ago, but today this form of glitz is almost quaint—old-fashioned in the way of a 2005 Aston Martin or a latter-season episode of Sex and the City. It's also timelessly appealing when done well. You'll pay quite a price, but you'll have quite an evening.