When you need a nice restaurant for a family function, South Florida has no shortage of options. These five eateries will wow your loved ones with stellar food, service, and ambiance. Enjoy!
Casa Isola
At Casa Isola, guests can expect some of the best Italian food on South Beach. The Sunset Harbour restaurant serves up hearty specialties that are big on flavor and size; it's a tremendous value—and the savings add up for larger groups. Literally, everything is shareable, so order all the favorites: calamari fritti, arancini, rigatoni alla vodka, veal chop parm… The list goes on and on.
If you really want to show off in front of the family, get a few of Casa Isola's popular specials like the mussels, linguini, and broccoli rabe. Heck, at this rate, just get the Sunday Sauce packed with short rib meatball, pork rib, and Italian sausage. Make sure to pencil in a nap afterward.
Casa Isola is located at 1418 20th Street, Miami Beach, FL 33139. For more information, visit their official website.
Costa Med
For a taste of the Mediterranean on the mainland, look no further than Key Biscayne's Costa Med. The intimate restaurant is perfect for an elegant night with the family. Best of all, the menu is vast—there's something for every diet here. Whether your family is full of steak eaters, fish lovers, or poultry fans, they'll have no problem finding something at this neighborhood treasure.
Among the highlights: grilled octopus, fresh daily ceviche, lobster ravioli, seared scallops, and lamb chops. Costa Med also offers an extensive list of hard-to-find wines and other cool finds. Key Biscayne isn't exactly known for its ample parking, but you and your family should have no problem finding room in the spacious lot.
Costa Med is located at 260 Crandon Boulevard, Suite #46, Key Biscayne, FL 33149. For more information, visit their official website.
Palat
If you don't feel like crossing any causeways for Italian food, check out Palat in Buena Vista. This is another gem that offers a wealth of Italian specialties for you and your loved ones. Navigating the menu is easy, thanks to the warm and friendly staff who are happy to share their recommendations. There are really no wrong choices here.
In the mood for splitting a few starters/antipasti? Load up on bites like the beef carpaccio, meatballs, burrata, and tuna tartare. Would you rather everyone have their own dishes? Sizeable entrees like the cavatelli, bucatini, bone-in ribeye, and crispy skin branzino will ensure everyone leaves full. Also, don't skip the wine list—it's a nice one.
Palat is located at 4702 NE 2nd Avenue, Miami, FL 33137. For more information, visit their official website.
Toscana Divino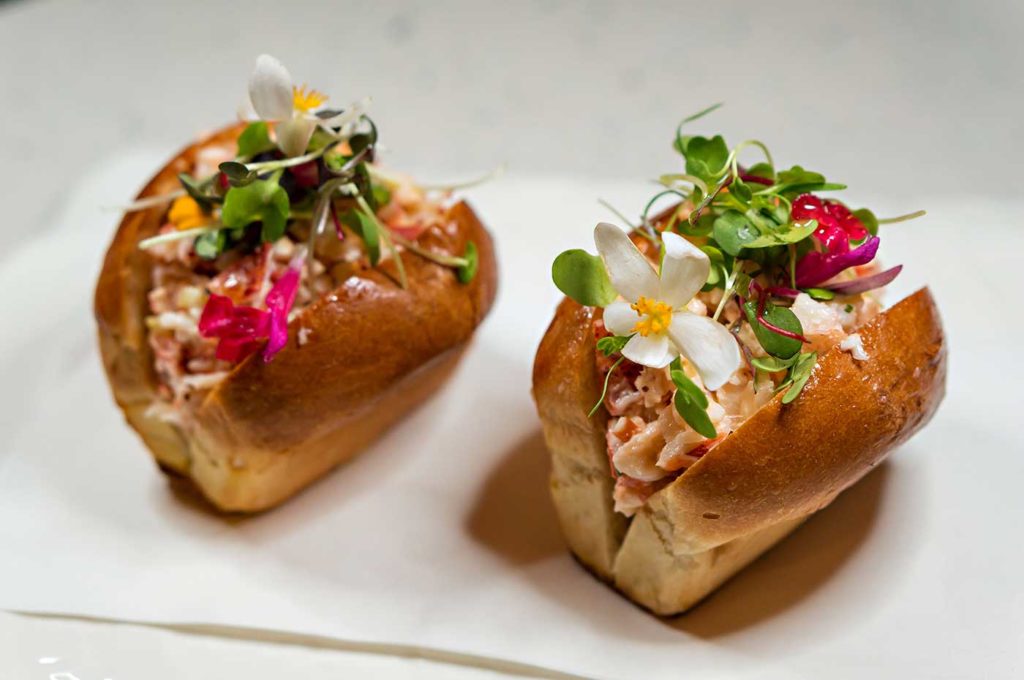 Few places have stood the test of time like Toscana Divino. While almost everything around it at Mary Brickell Village has shuttered, the long-standing establishment still manages to wow guests day in and day out. The biggest reason for that: darn good food.
But Toscana Divino is not only home to some stunning pastas—it's also home to one of the largest wine lists in town. There are literally hundreds upon hundreds of bottles up for grabs here. Needless to say, you'll be bringing your family back.
To complement all the wine you'll be drinking, consider items like the caviar and potato, lasagna, seafood carbonara, and crab salad. There are also tasting menus meant for larger parties. Case in point: the Florentine dinner that comes with risotto, charcuterie, a giant steak, and more. Come hungry.
Toscana Divino is located at 900 South Miami Avenue, #185, Miami, FL 33130. For more information, visit their official website.
Villa Azur
Want to make your family feel as if they're in the heart of the French Riviera? Then whisk them away to Villa Azur on Miami Beach. The chic restaurant and lounge is straight out of a movie with blue and white flourishes that will tantalize the eyes.
If your loved ones are more the laid-back type, bring them for an early dinner as the place gets a little livelier as the night goes on. Guests can enjoy selections like truffle burrata, king crab, dover sole meuniere, and other delectable delights at Villa Azur; things can get pricey but they're worth the premium. There's almost always an event going on, so make sure to follow the restaurant on social media for the latest happenings.
Villa Azur is located at 309 23rd Street, Suite 210, Miami Beach, FL 33139. For more information, visit their official website.