Many restaurants tend to be closed on Mondays. But hunger never rests: If you're looking to start your week on the right foot, check out these restaurants that will definitely be open.
Café Americano
Cafe Americano
Cafe Americano, the city-favorite retro diner with a Latin twist, has unveiled its newest concept in Brickell. Palm greens meet soft caramel browns at this tropical eatery, giving a nod to hard-to-forget American diner classics like a jukebox, leather booths, and bar seats. Overall the vibe screams ideal South Florida diner if there ever was one.
Read More
If it's been a while since good food has blown you away, pay a visit to Café Americano. The Latin-inspired eatery is on the quiet side of Brickell City Center's third floor, making it easy to miss. Given the location, you'd think the restaurant's prices would be exorbitant—they aren't.
In fact, this is one of the more affordable high-quality restaurants in the neighborhood. The menu has a little bit of everything—tacos, pastas, burgers, bowls, and more—but we'll always get the molten chicken parm. You need to experience it at least once.
CJ's Crab Shack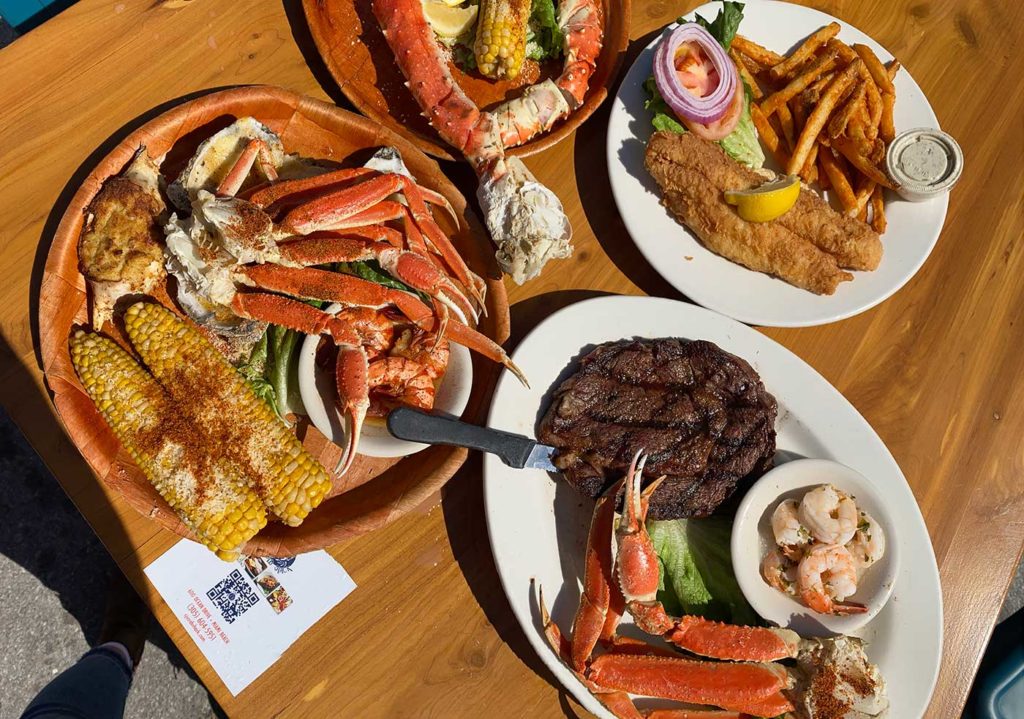 Whether you're looking for a tasty and affordable lunch or dinner, you've come to the right place. South Beach CJ's Crab Shack is open every day from noon to midnight—and we're very grateful for that generous schedule. It's good to know we can stop in at almost any time and get some delicious snow crab, fried shrimp, or seafood pasta.
CJ's Crab Shack is located at 600 Ocean Drive, Miami Beach, FL 33139. For more information, visit their official website.
Costa Med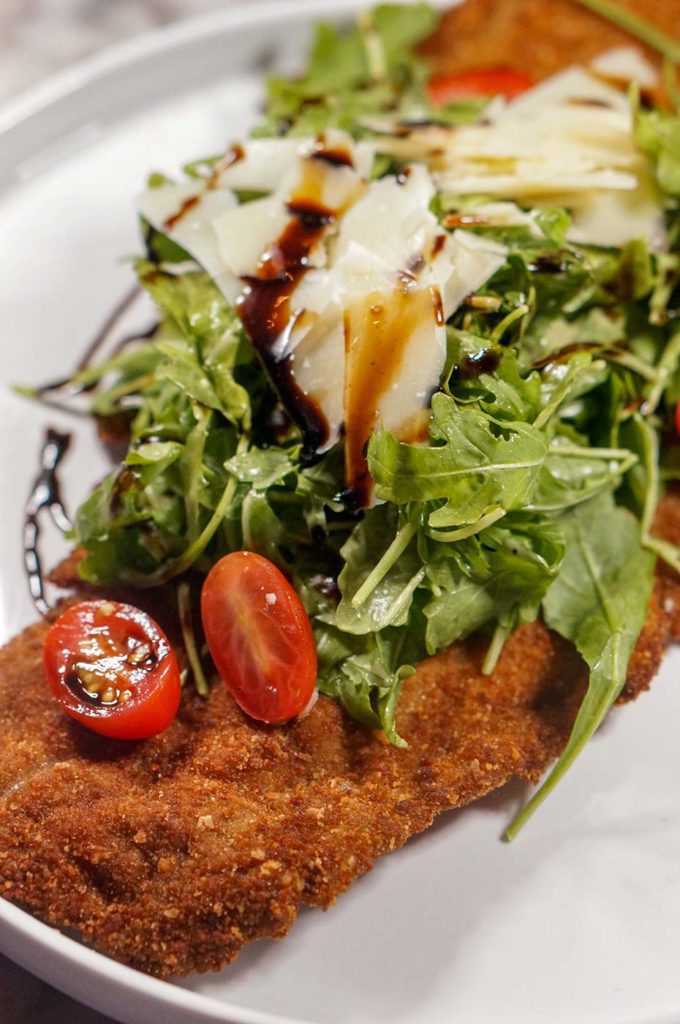 Key Biscayne's Costa Med is another great spot with a convenient schedule. Open every day for dinner and almost every day for lunch, it's always a good time to visit the neighborhood gem. At this Mediterranean-inspired eatery, you can have it all from French onion soup, steak tartare, and octopus carpaccio to lobster ravioli, honey roasted salmon, and lamb chops; there's something for everyone.
Costa Med is located at 260 Crandon Boulevard, #46, Key Biscayne, FL 33149. For more information, visit their official website.
Doce Provisions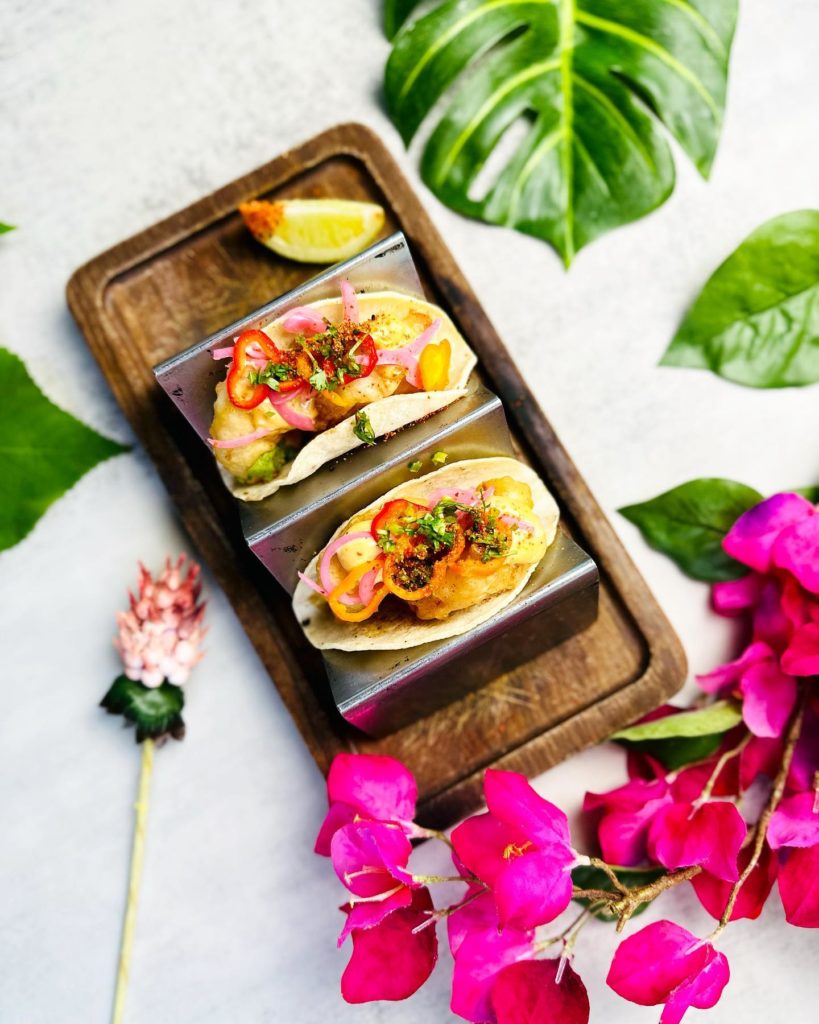 Cuban food is everywhere in Miami, but Doce Provisions stands out thanks to infusing the delicious cuisine with fun twists. At this Little Havana hotspot, guests will find delectable bites like goat cheese croquettes, Cuban imperial rice, wok-charred Brussels, and fresh Florida mahi among the many appetizing items on the menu. One note: Parking can be a little bit of a hassle in the area during rush hours, so give yourself some extra time.
Doce Provisions is located at 541 SW 12th Ave, Miami, FL 33130. For more information, visit their official website.
L'Atelier de Joël Robuchon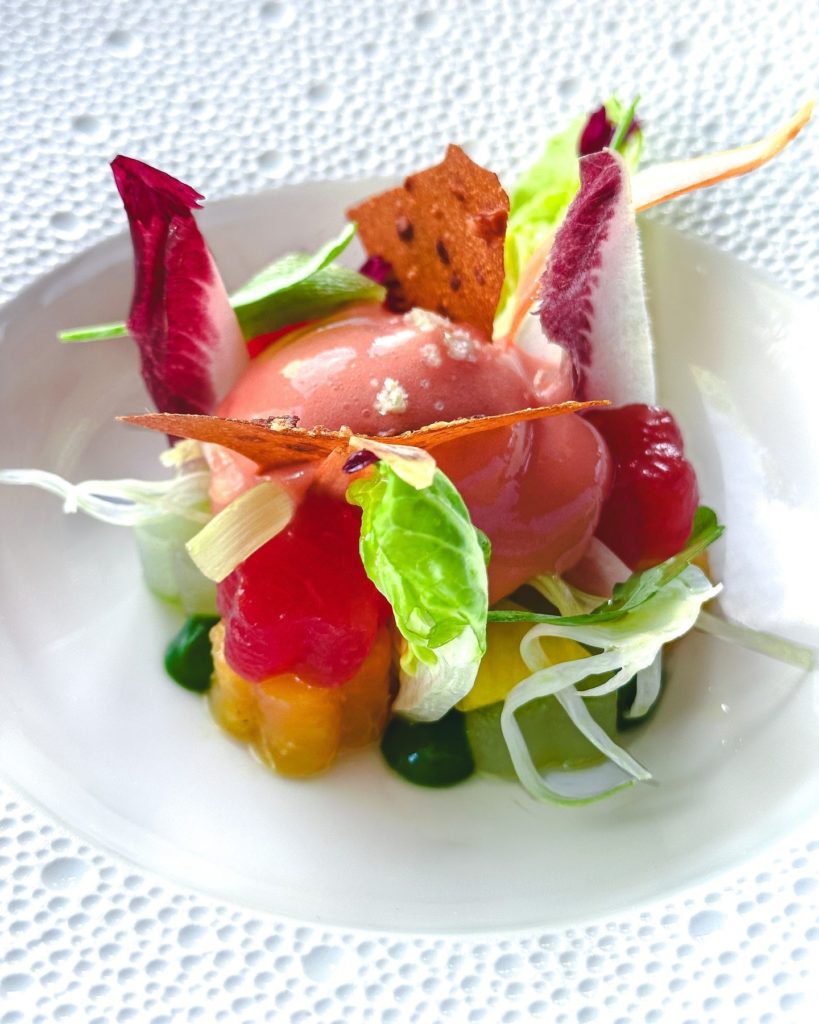 When it comes to splurging on a meal, you can't do better than L'Atelier de Joël Robuchon. The Magic City's lone 2-star Michelin restaurant, this upscale modern French eatery boasts delicious seasonal cuisine that can be enjoyed via tasting menu or a la carte. Since you're already here, just go with the tasting menu—you might as well go all out for the full experience (and what an experience it is).
L'Atelier de Joël Robuchon is located at 151 NE 41st St, Miami, FL 33137. For more information, visit their official website.
Lobster Shack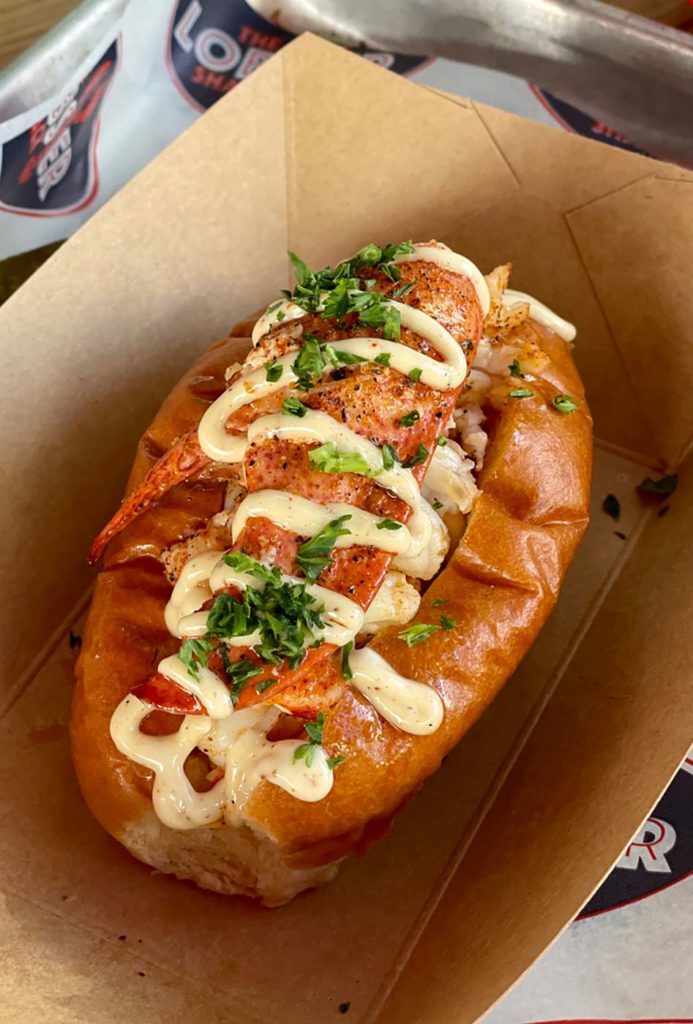 Lobster Shack on Lincoln Road and South of Fifth shares the same convenient schedule of its sibling concept, CJ's Crab Shack. Both locations are open every day from 11 a.m. (South Pointe) or noon (Lincoln Road) to midnight. That means you can swing for some of the best lobster rolls in town at your leisure. Both outposts also feature an array of non-lobster items like seared tuna salad, fish tacos, fried fish sandwiches, and even burgers.
Lobster Shack has multiple locations on Miami Beach. For more information, visit their official website.
Paperfish Sushi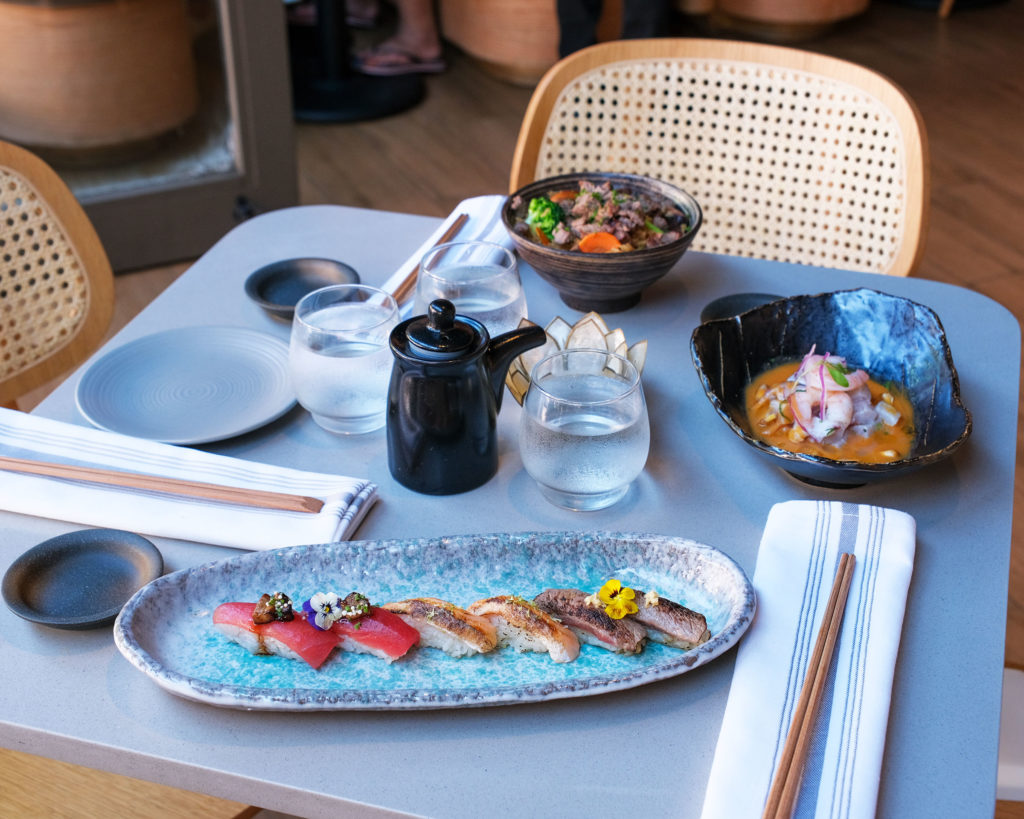 Paperfish Sushi combines two great cuisines—Peruvian and Japanese—for a magical dinner experience. Whether you visit the Brickell outpost or the Miami Beach location, you can expect consistent cuisine and service. What we like to do is get something from each major menu section: Start with a ceviche, try a roll, and finish up the savory courses with the restaurant's signature crispy truffle rice. For dessert, the Thai tea crème brulee is the best of a tasty bunch.
RED South Beach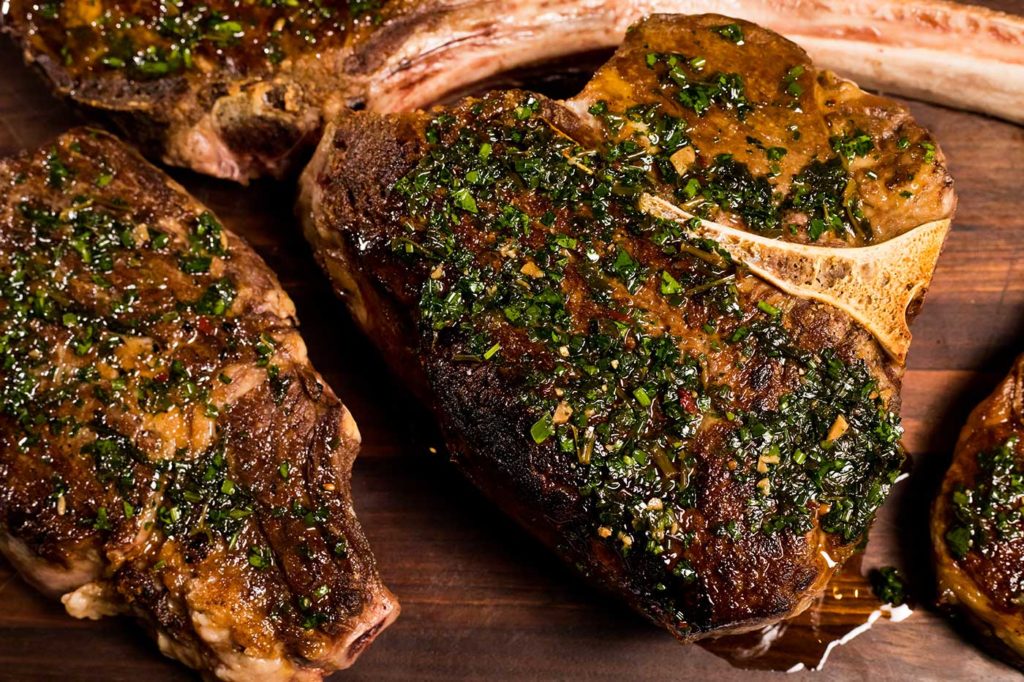 When it comes to great steaks in Miami, RED South Beach is always on the shortlist. This South of Fifth icon is known for its quality cuts, which can be enjoyed every day including Mondays. What you may not know is the restaurant serves way more than just steaks. Mussels diavolo, arugula, and prosciutto salad, carbonara, tuna tataki… You'll find dozens of salads, pasta dishes, raw bar selections, seafood, and more here. 
Toscana Divino
If you're craving pasta, look no further than Brickell's Toscana Divino. Located in the heart of Mary Brickell Village, this time-tested restaurant is open every day for lunch and dinner. The seasonal menus keep diners on their toes, treating them to new and exquisite flavors regularly. Highlights include the vitello tonnato, octopus puttanesca, and pici senesi with duck ragu. While the menus change, one thing doesn't: the quality.