Memorial Day weekend is almost here. And you know what that means: Stay far away from South Beach. Instead, stay inland and get your food fix at one of these great spots:
Aida
Mexican restaurants are everywhere in Miami, but Aida Mexican Seafood isn't like the rest. At this Coconut Grove eatery, you'll encounter magic on a plate.
The dishes here are unlike anything you've probably had: scallop black aquachile, shrimp burgers, tuna carnitas … if you like out-of-the-box food, this is the place for you. That said, there are plenty of traditional plates, too, like guac, tuna tiraditos, crab tostadas, and Baja fish tacos. It's the best of both worlds at Aida.
Aida is located at 3306 Mary Street, Miami, FL 33133. For more information, visit their official website.
Costa Med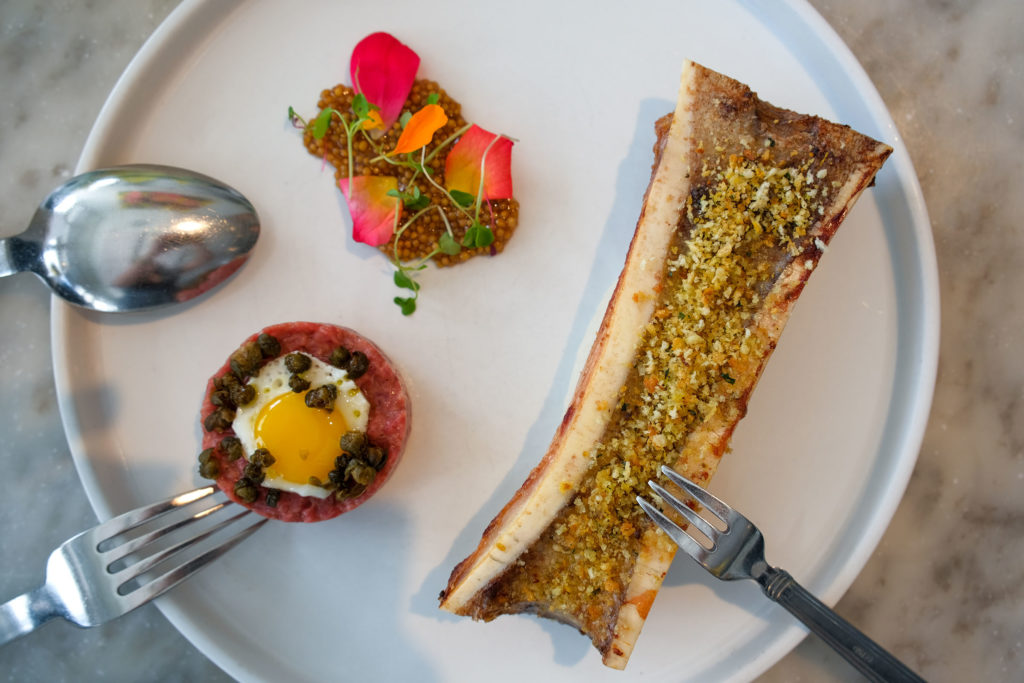 If you absolutely need to see the water this holiday weekend, take a trip to Key Biscayne. This side of town is sure to be quieter than SoBe, plus you have Costa Med in the area.
This cozy neighborhood joint boasts a stellar selection of Mediterranean food. The menu is diverse, so even the pickiest foodies will find something to nosh on. Us? We're huge fans of the octopus, lobster ravioli and lamb chops, but everything is great here.
Frenchie's 
Frenchie's is a local Coral Gables institution located away from the hustle and bustle of Miracle Mile. You really have to look for it, but once you find it, you'll never stop visiting.
As you've probably guessed from the name, Frenchie's is all about French food – think duck confit, moules frites, escargots and the like. The menu may be on the smaller side, but the flavors are huge – your taste buds won't know what hit them.
Frenchie's is located at 2618 Galiano Street, Coral Gables, FL 33134. For more information, visit their official Instagram.
La Estancia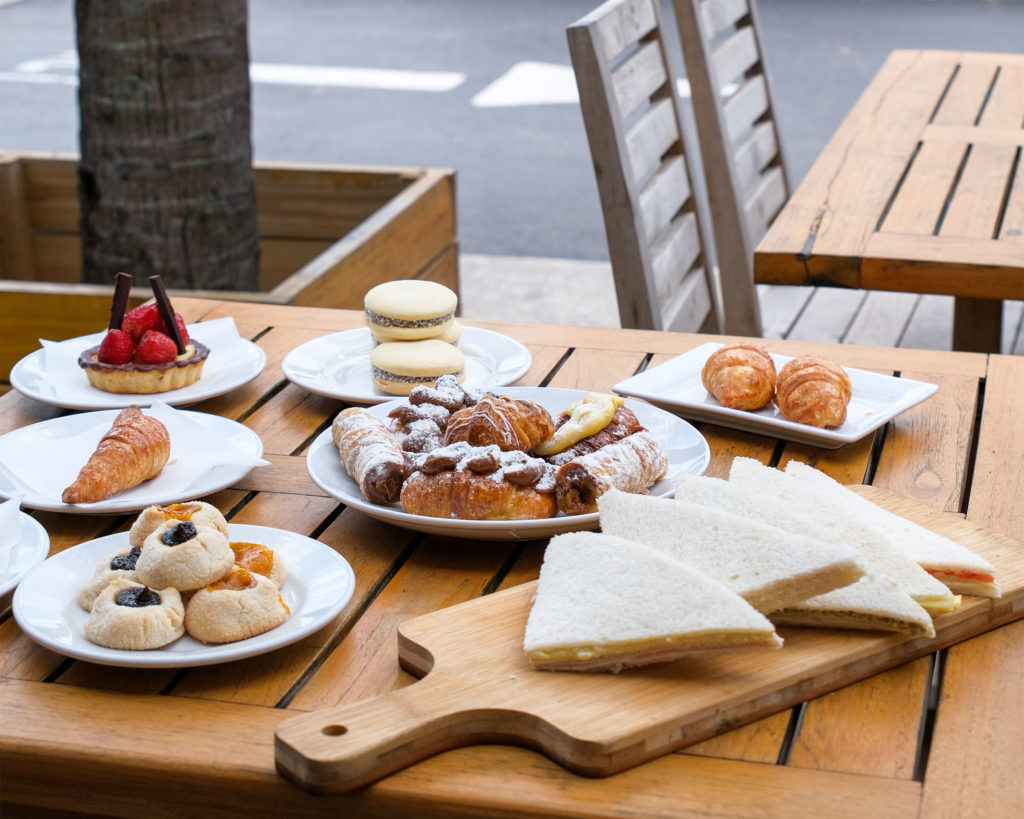 If you really want to escape the crowds this Memorial Day weekend, it's hard to beat Aventura. Once you head up north, make sure to stop at La Estancia, one of the city's best spots for grilled meats. Carnivores, rejoice: There's no shortage of strip steak, blood sausage, short ribs, sweetbreads and other Argentine specialties. Don't come here looking for veggies – those are few and far between.
La Estancia is located at 17870 Biscayne Boulevard, Aventura, FL 33160. For more information, visit their official website.
Patio Isola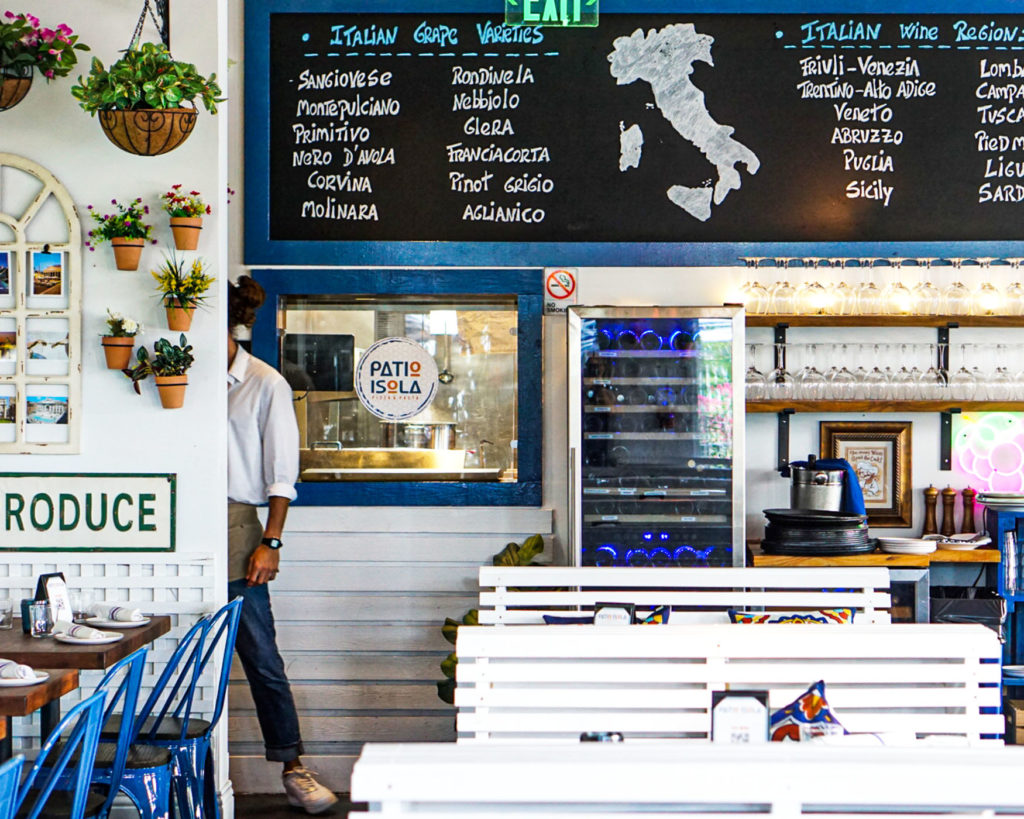 Casa Isola's mainland sibling is happy to serve up delicious Italian cuisine while you steer clear of Miami Beach.
At Patio Isola, you can find Casa staples like the rigatoni alla vodka, arancini and more – plus there's pizza! Patio Isola is also home to a full bar, so you can unwind with your favorite cocktails. You probably won't be the only person eyeing a table at this MiMo hotspot, so be sure to snag a reservation before everyone comes to town.
Riviera Focacceria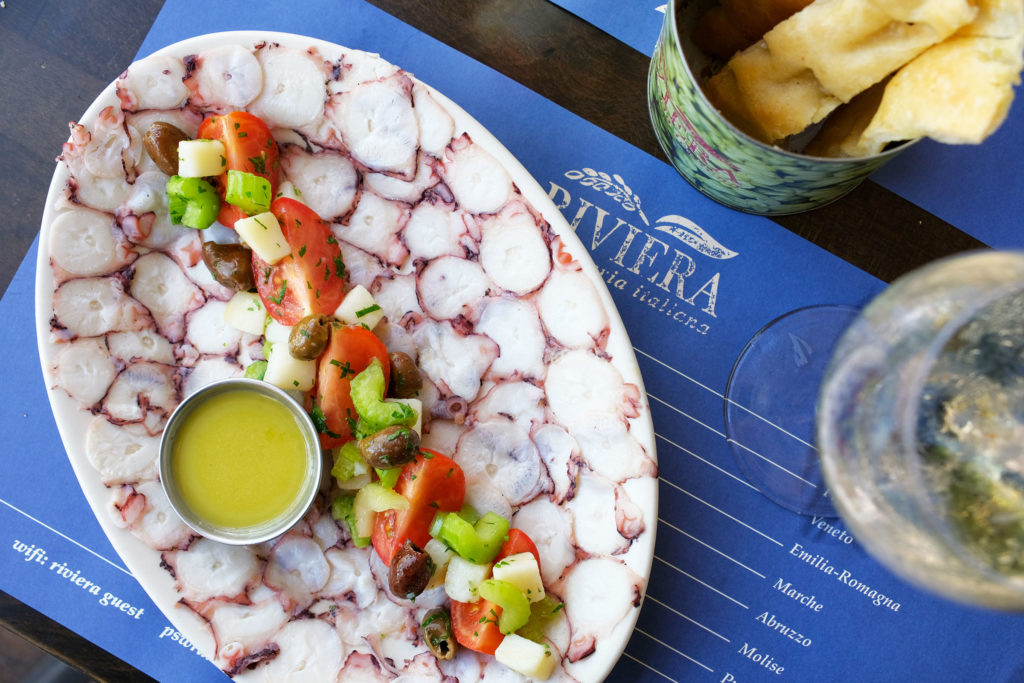 Midtown Miami is close to Miami Beach, but it's far enough that you'll avoid the bulk of the holiday crowds.
If you make it to the area, do your stomach a favor and snag a seat at Riviera Focacceria. The neighborhood's humble Italian eatery tends to fly under the radar, but if you've been, you know it's a special place. Not sure what to order? There are no wrong choices – just make sure you don't miss out on the restaurant's signature focaccia.