In addition to the magnificent Thanksgiving feasts that the culinary maestros of the 305 have in store for you this season, there's also tons more to look forward to this November. Seafood fests, happy hour specials, exquisite collaboration dinners, and more seasonal menus abound.
Where to Celebrate National Happy Hour Day
National Happy Hour Day, November 12, falls on a Sunday this year and while Miami is locked and loaded with bars and restaurants to enjoy a stellar happy hour deal, few have specials going on Sundays. Don't worry though, you can still enjoy your half-off cocktails and bites at the following hot spots.
Copper 29 Bar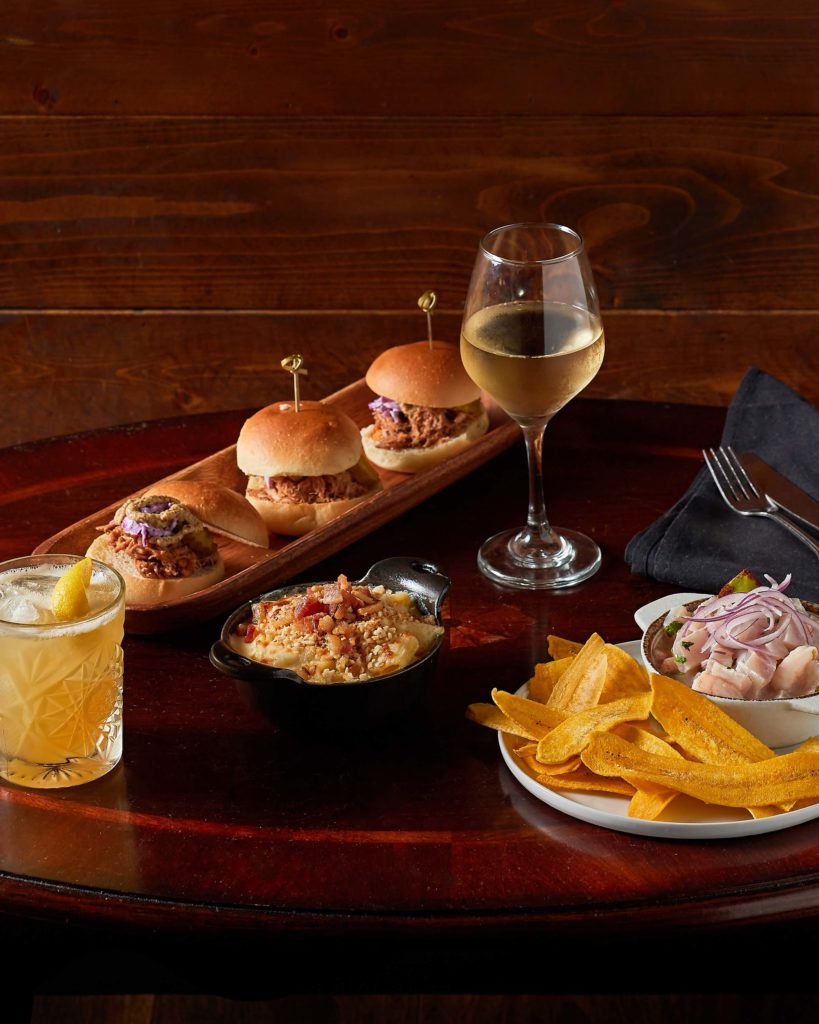 Copper 29, a retro bar in Coral Gables will have its happy hour going strong from 5 to 8 p.m. on Sunday. The bar is offering 50 percent off all well drinks, wine, and beer; craft cocktails priced from $7-8 like the Tai #29 crafted with Bacardi Superior, Havana Club Añejo, passionfruit, and Orgeat syrup. No happy hour is complete without the proper bites to accompany your libations. At Copper 29 find $10 munchies like BBQ chicken flatbread, truffle mac & cheese, pork sliders, and ceviche.
Copper 29 is located at 206 Miracle Mile, Coral Gables, FL 33134. For more information, visit their official website.
Cubata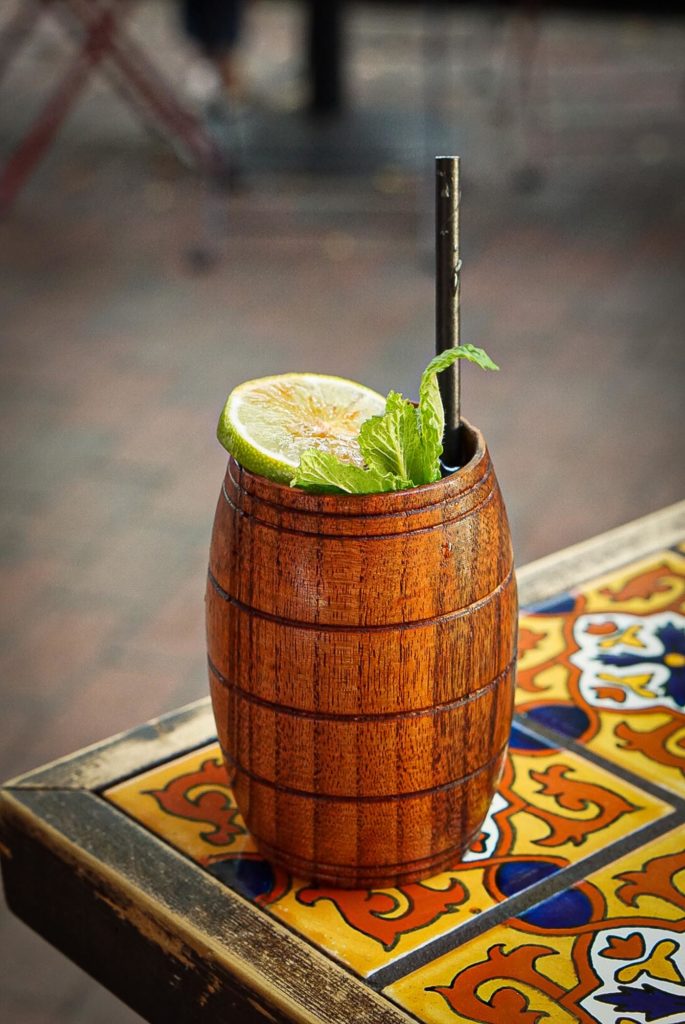 Cubata is a Spanish-Cuban tapas bar that we simply adore because they just don't quit. Happy hour here is every day with sangrias flying about, tapas always on the way, and live music ensuring your night doesn't end prematurely. During happy hour, which lasts from 4 to 8 p.m., all drinks are half off. That's right—pina coladas, frozen margaritas, classic Cuban mojitos, and sangria too. And while food isn't part of the happy hour deal, no fret, because Cubata delivers with an array of well-priced tapas to share: assorted croquetas, seafood rice, and fried chickpeas with Serrano ham and chorizos are just some of the bites you can get for under $10. 
La Estancia Argentina 
From 6 to 9 p.m. on Sunday, November 12 by all means stop by La Estancia Argentina in Aventura for their happy hour featuring two-for-one beer, wine, and other drinks. We recommend going with a few empanadas like the four-cheese, corn and cream, or Argentine sausage for some snacks to accompany the sips. Another splendid option—the picada Argentina, a charcuterie board of Argentine-style deli and cheeses. Cheers!
Seafood Lovers Unite at the 10th Annual South Florida Seafood Festival on Nov 12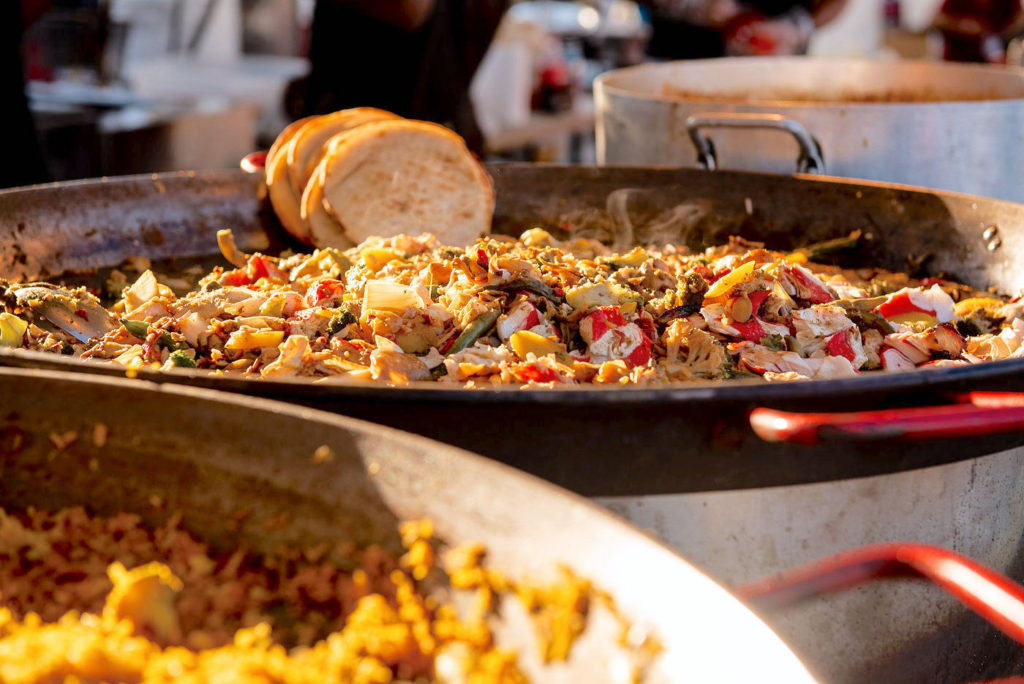 The 10th Annual South Florida Seafood Festival is making a splash in Coconut Grove's Regetta Park on Sunday, November 12 with an array of over 30 mouth-watering seafood pop-ups. Expect the creme de la creme of South Florida's seafood world with the freshest catches, and innovative, tried, and trusted recipes alike. While indulging in lobster rolls, ceviche platters, and crab legs to your heart's content, sip on craft cocktails, vibe out to live music sets, and catch some cooking showcases from SoFlo's bestest. Get your tickets beforehand.
La Terrazza Hosts a Sushi & Wagyu Dinner on November 16-17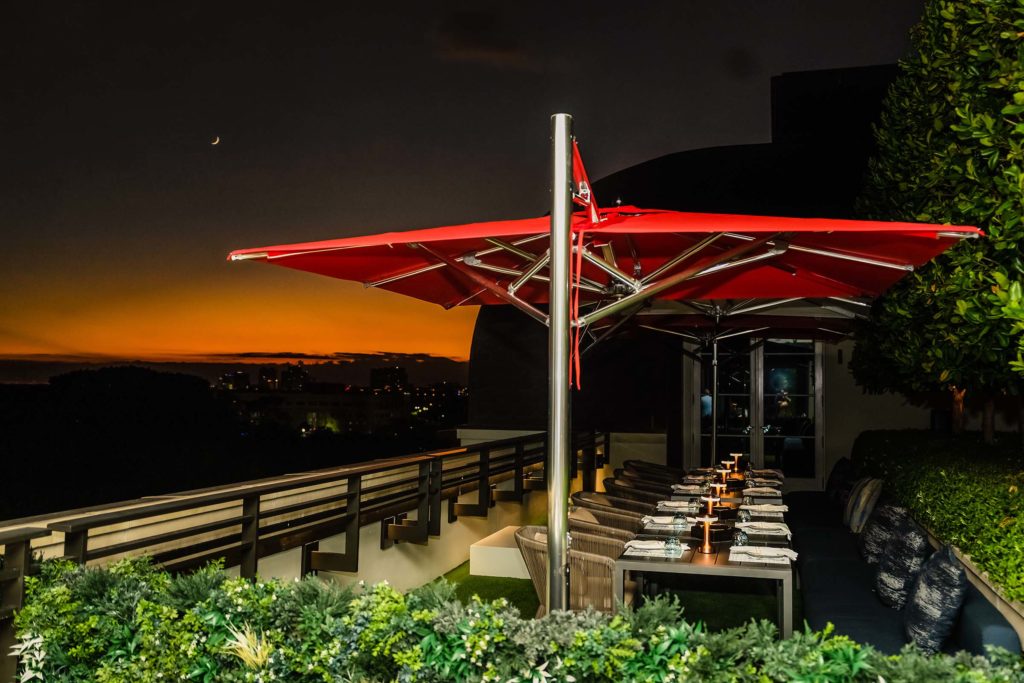 A two-night sushi and wagyu dinner will be served on the stunning rooftop of La Terrazza Bar & Grill. Renowned sushi chef Daniel Bouza will team up with Fiola Miami's Executive Chef Daniel Ganem for a six-course paring of the freshest sushi and premier wagyu cuts. Expect menu items like truffled ora king salmon nigiri, spicy lobster tacos, and Josh's premium stone axe wagyu picanha, among other delicacies. This will be a night for all five senses, folks. For reservations please email the restaurant.
La Terrazza Bar & Grill is located at 1515 Sunset Dr, Miami, FL 33143. For more information, visit their official website.
Slice of Heaven: A Pizza Party on Nov 19 at Ironside Pizza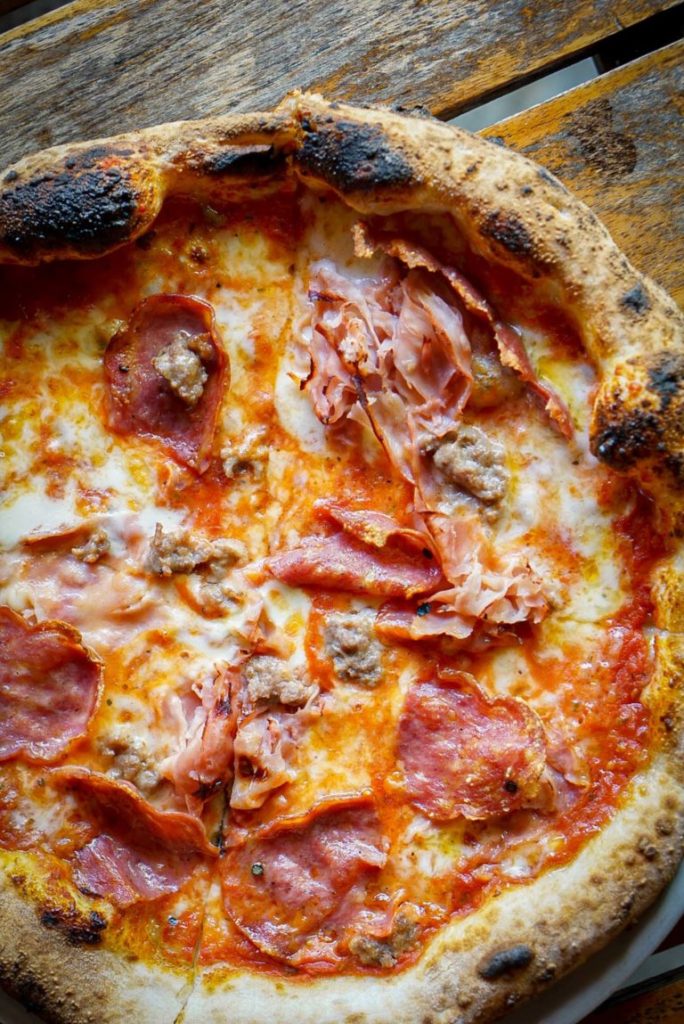 If you're a pizza lover living in Miami then you've probably tried the deliciousness at Ironside Pizza. This spot is known for traditional and authentic wood-fired Neapolitan-style pizza. Want to know the secrets of what brings their pizzas to a nearly unbeatable level? Then join the pizza-making class from 2 to 4 p.m. on Sunday, November 19th where you'll be slinging dough, pouring sauces, and melting cheeses all under the guidance of the restaurant's experienced pizzaiolo. At the end of the two hours try your pizza creation while sharing a couple of hard-earned Estrella beers with friends. Get your tickets here.
A Vibrant Mexican Speakeasy Experience at Whiskylucan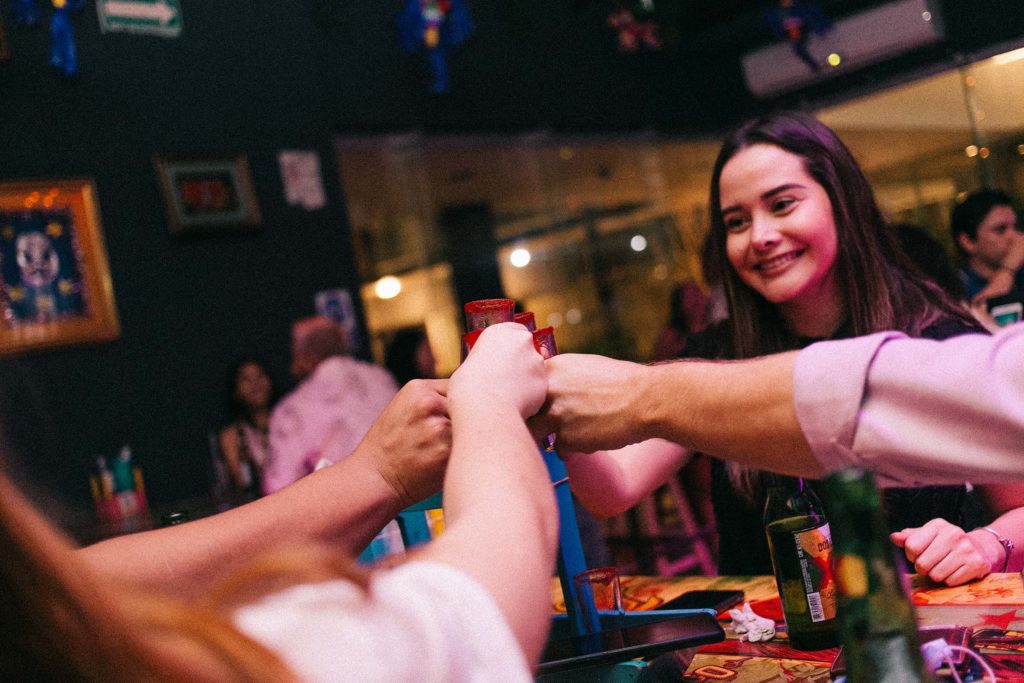 For an undeniably fun weekend out on the town venture into Shotimilco, a Mexican speakeasy experience that comes alive every Friday and Saturday on the premises of Whiskylucan. From 10 p.m. to 3 a.m., the not-so-secret venue exudes party vibes with neon lighting, truly Mexican decor, and boisterous music. It's always a fiesta at Shotimilco and patrons have the option of getting personalized mariachi and Chapulin Colorado performances alongside bottle service including some must-try varieties of mezcal and tequila. Dancing the night away will surely make you hungry which is why Shotimilco offers Mexican street food till the wee hours. Indulge in saucy tacos, quesadillas, arepas, sopes, flautas, and more.
Whiskylucan is located at 1225 SW 8th St, Miami, FL 33135. For more information, visit their official website.
Seasonal Offerings at 4 Rivers Smokehouse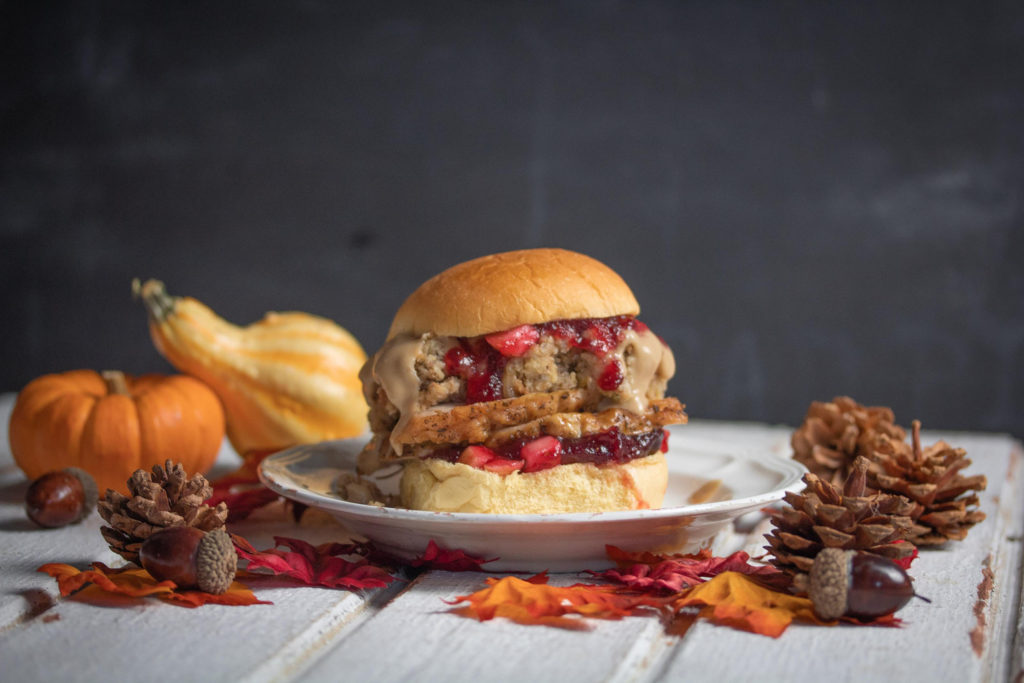 Why should delicious Thanksgiving specials be limited to only one day? At 4 Rivers Smokehouse foodies can enjoy seasonal Thanksgiving offerings practically all month long. How about lunching on a pilgrim sandwich, featuring smoked turkey, savory stuffing, warm gravy, and tart cranberry chutney? There's also a luscious sweet tea bourbon BBQ sauce available all month long to accompany any of the smoked meats, Dessert lovers shouldn't overlook indulgent autumn-themed sweets like snickerdoodle cookies, pumpkin bayou bars, and oatmeal cream pie. Also, veterans are invited to stop by on November 11 with their ID for a free sandwich & piggyback on Veteran's Day.
4 Rivers Smokehouse has multiple locations. For more information, visit their official website.
Cheer on the Heat Games at Cantina La Veinte
Miami basketball fans—run, don't walk, to Cantina La Veinte. Throughout the entire NBA Season the Mexican cantine will be bringing the heat and playing the games on their TVs—five TVs outside and two indoors, plus two large projectors, to be exact. Make sure to get there for happy hour, which runs from 12:30 p.m. until 7 p.m. to get 50 percent off all drinks for the best game-viewing experience. Without a doubt, there are enticing munchies to go with the drinks. Short rib flautas, rib eye chicharron, and wagyu sopes are just some of the delicious Mexican provisions that will ensure the perfect basketball-viewing party with the pals.
Cantina La Veinte is located at 495 Brickell Ave, Miami, FL 33131. For more information, visit their official website. 
Thanksgiving Dinners and Pre-Order Feasts
Whether you're going out for a fancy Thanksgiving dinner at one of Miami's many revered establishments, or hosting friends and family at home, we've got you covered. The city has no shortage of Thanksgiving feasts traditional, and with Miami's iconic international twists, available for pre-order now.
For Those Who Are Celebrating at Home
Chocolate Chip Bakery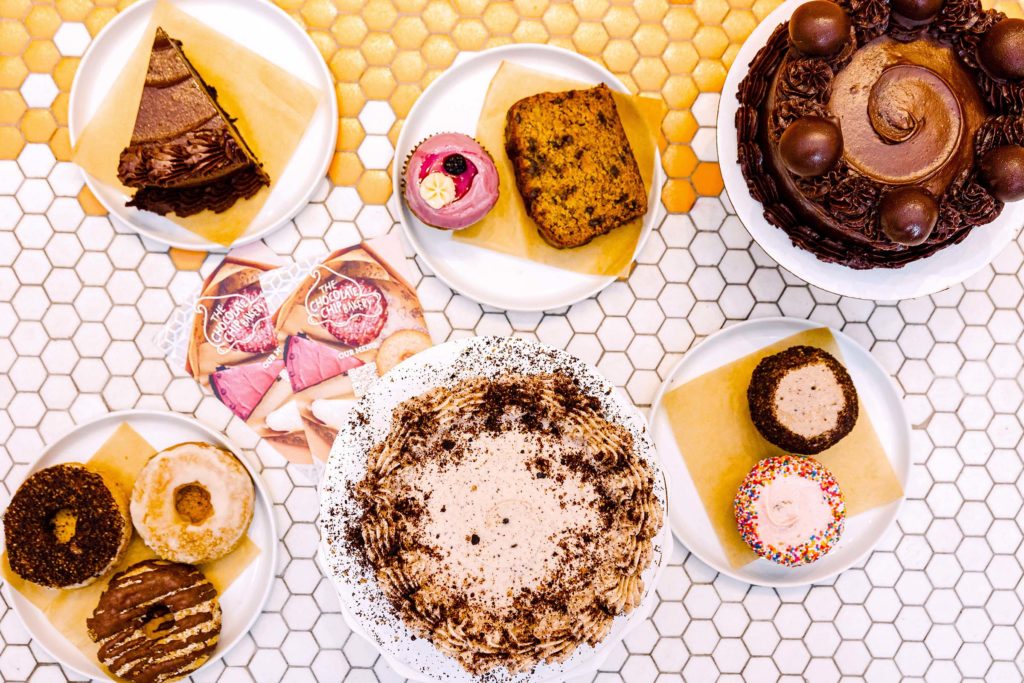 Celebrating Thanksgiving at home with a potluck in the company of friends and family? The Chocolate Chip Bakery has you covered! The family-owned bakery has a decadent array of vegan and gluten-free delights that are sure to please the palates of even the pickiest Thanksgiving eaters. The bakery, run by husband and wife duo, David and Alejandra, is dedicated to baking with exclusively pure ingredients free of gluten and animal products. So what are some ooey gooey bites you can bring to share? Cafe con leche donuts, sweet potato bread buns, and sugar-free chocolate chip banana bread are some of the bakery's bestsellers that we're positive anyone will enjoy for a post-dinner guilt-free dessert.
The Chocolate Chip Bakery is at 166 NE 29th St. For more information, visit their official website.
PERL by Chef IP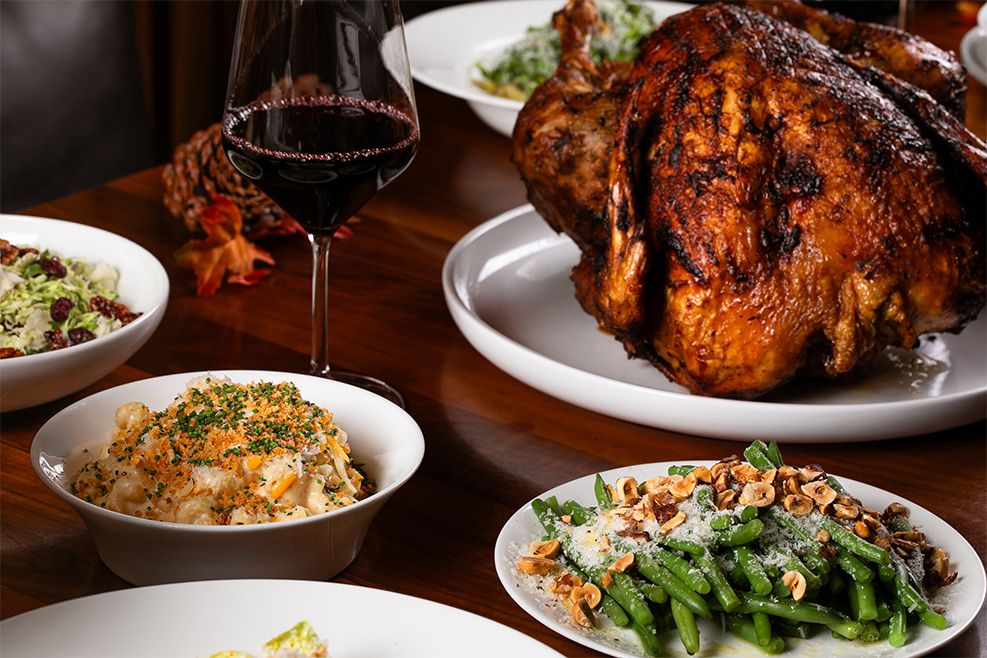 If you want to wow your Thanksgiving dinner guests with a true 5-star feast PERL by Chef IP is the answer. Turkey-loving foodies can pre-order their Thanksgiving dinner and have it delivered to their doorsteps on Thanksgiving day, ensuring you're not running around in preparation right before the big feast. Some menu items include the PERL Baby Gem Caesar salad featuring candied pecans, Parmigiano-Reggiano, and a picante wasabi-truffle dressing; a whole roasted turkey with gravy intended to serve up to 12 people; or USDA Prime whole bone-in short ribs with two types of BBQ sauce for those of us who aren't turkey fans. For sides, there are roasted Japanese sweet potatoes with miso butter and Maine lobster extra cheesy mac 'n cheese. Finally, for dessert, a rich chocolate-bourbon pecan pie. We can feel the post-Thanksgiving dinner food coma already with this one folks, and boy will it be worth it.
Send in your order request here by Thursday, November 16 at midnight. 
RED South Beach 
While RED South Beach will be closed on Thanksgiving, you don't want to miss a turkey from one of the best meat purveyors in the country. That's why RED is offering Thanksgiving to-go for all those interested in a decadently indulgent at-home feast. The star of the show is the full feast which intends to serve anywhere from 4 to 6 people and includes all white meat boneless turkey breast (with an option to swap for a whole organic brined turkey); comforting sides like apple sausage stuffing, sweet potato fondue, green beans with pine nuts and pancetta, whipped potatoes and gravy, cranberry relish, creamed corn, the infamous RED 4 cheese mac and cheese, and a choice of pumpkin or apple pie. Turkey, sides, and pie can also be ordered a la carte for those having slightly more intimate gatherings. Place your order here. 
Miami Restaurants Open on Thanksgiving
Sugarcane 
Sugarcane, a Midtown favorite offering eclectic American fare will be open during Thanksgiving for all those wishing to gather in a stylish yet cozy setting with some truly remarkable cuisine. On the menu find a warming pumpkin bisque; a traditional turkey feast of brined turkey, cornbread stuffing, turkey gravy, mashed potatoes, garlic-roasted green beans, and sweet potato soufflé; and for dessert a pumpkin spice pecan cheesecake that is bound to put anyone in a well-deserved once-a-year food coma. Those who are celebrating at home can also pre-order the restaurant's Everything but the Turkey package featuring homemade Thanksgiving dinner sides. The usual culprits will be making an appearance like brussels sprouts, mashed potatoes, cornbread stuffing, garlic-roasted green beans, sweet potato soufflé, Sugarcane sweet corn, sautéed broccoli, regular or truffle fries, and turkey gravy. What more can one dream of? Pre-orders close on November 19 and can be made here.
Sugarcane is located at 3252 NE 1st Ave, Miami, FL 33137 For more information, visit their official website.
Toscana Divino
Toscana Divino, Miami's premier restaurant for Italian fine dining will be open for lunch and dinner during Thanksgiving, offering diners an exclusive holiday experience. Diners can expect the traditional homey Thanksgiving fare with an Italian twist. Starting with the grand act—roasted turkey brined in the restaurant's signature spice blend. Sides include a succulent stuffing of fennel Italian sausages, apples, and focaccia bread; pan-roasted brussels with cranberries; au gratin pumpkin gnocchi in a creamy bechamel sauce; velvety potato puree, accompanied by homemade gravy and cranberry sauce. For the sweet finale, there's almond and pumpkin pie with an amaretto cookie crumble. Those gathering at home can also pre-order the "a casa" takeout that feeds up to 10 people.
Pre-orders should be placed by November 17 through email. You can reserve a table for dine-in here. 
Artisan Beach House
For an authentic Miami Thanksgiving vibe, epicureans near and far are invited to enjoy their holiday dinner at the beachfront Artisan Beach House, located at The Ritz-Carlton Bal Harbour. Enjoy the ocean view and cotton candy sunset while feasting on a pre-fixe family-style Thanksgiving dinner menu with a marine twist. Expect a cranberry and smoked salmon rillette on sourdough crostini; roasted butternut squash bisque with traditional cornbread; quinoa salad with roasted pumpkin, dried cranberries, and an apple thyme dressing; and for the main event—a choice of turkey or prime rib. For dessert indulge in honey fig cheesecake and a pumpkin spice latte pie. Dinner is served from 5 to 9 p.m. and reservations can be made beforehand here.
Artisan Beach House is located at 10295 Collins Avenue, Bal Harbour, Florida, USA, 33154. For more information, visit their official website.