While some may be less than jubilant about the fact that summer's come to an end, we 305'ers know there's a lot to look forward to this month. From the long-awaited annual SoBe Seafood Fest, fall lunch menus, kickoff specials, and enticing drink pink cocktails in support of Breast Cancer Awareness Month, here's a full overview of what Miami's got in store for us foodies:
Banana Catch-up Filipino Heritage Month Block Party at 1-800-Lucky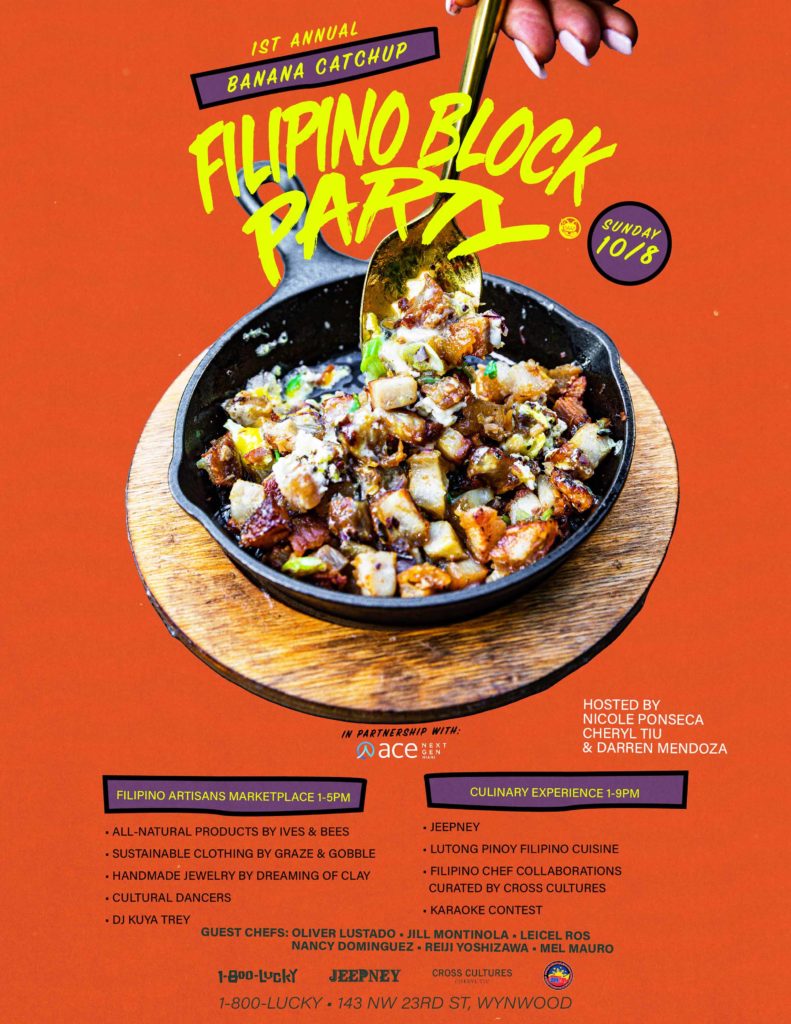 Filipino cuisine is getting its due in Miami with the first annual Banana Catch-Up Block Party happening at 1-800-Lucky on October 8th. Expect a day packed to the brim with scrumptious Filipino bites, DJs, dance performances, karaoke, and shopping from small Filipino-owned businesses! Come one come all and try the beloved Filipino condiment—banana ketchup for yourself. Guests can RSVP for free through Eventbrite here.
1-800-Lucky is located at 143 NW 23rd St. For more information, visit their official website.
Dolores But You Can Call Me Lolita Celebrates a Century of History at Fire Station No. 4
On Thursday, October 19th step into Miami's iconic Fire Station No. 4 which will be celebrating its 100-year anniversary. Now housed in the fire station is Dolores But You Can Call Me Lolita, a Brickell favorite dedicated to highlighting the city's cultural significance while dishing out mouthwatering American fusion fare. From 7 to 9 p.m., guests can savor a splendid array of tapas together with carefully curated fine wines, refreshing beers, and specialty cocktails, all the while admiring the Mediterranean Revival-style building. Owners of Dolores But You Can Call Me Lolita encourage a $50 suggested donation, with 100% of the proceeds going to the Miami Firefighter Benevolent Association.
Dolores But You Can Call Me Lolita is located at 1000 S Miami Ave, Miami, FL 33130. For more information, visit their official website.
11th Annual South Beach Seafood Festival 
One of the most anticipated events of the year in Miami Beach is right around the corner! You guessed it—the 11th annual South Beach Seafood Festival is taking place Saturday, October 21st, and will feature an entire day of beach fun, live music, and of course—pop-ups by the best seafood restaurants in town. Most dishes are priced at $5-10 ensuring that marine-loving epicures can get a little taste of everything. It's seafood galore with stone crab legs, crab cakes, shrimp cocktails, and so much more flying left and right. While there will be over 25 restaurants to choose from, here's what we're looking forward to the most:
Lobster Shack
The Lobster Shack has been a South Beach staple for the freshest Maine lobster spread out on the butteriest, softest rolls. Frankly, they never disappoint. Whether you're getting the classic chilled roll, the cajun-spiced, or the infamous South Beach roll with bacon and avocado—you'll be leaving the fest one happy camper. 
RED South Beach
America's best steakhouse has been killing it at the Seafood Fest every year and we're sure this year won't be any exception. RED brings the heat with their incredible surf n' turf offerings: shrimp, lobster, crabs, and more nestle their way in between incredible steaks, while there's always plenty of oysters, carpaccio, and tartare to go around from the raw bar as well. Known for creating exceptionally indulgent dishes, we can't wait to see what Chef Peter Vauthy will come up with this year. 
Tanuki
SoBe Seafood Fest Chef Showdown Battle Fusion Sushi 2-time champion Chef Gustavo and the team will be back with more fire for this year's edition. The restaurant specializes in Asian fusion and has plenty of tantalizing seafood-forward dishes including crowd favorites like the salmon carpaccio with truffle oil, tuna crispy rice, or the truffled yellowtail roll with chili daikon. There are always a few special surprises at the fest and we can't wait to see what Tanuki has up its sleeve. 
Tanuki is located at 1080 Alton Road, Miami Beach, FL 33139. For more information, visit their official website. 
For more information and tickets head to the festival's official website.
Biscayne Bay Brewing Launches German-Style Doppelbock Lager with an All-day Celebration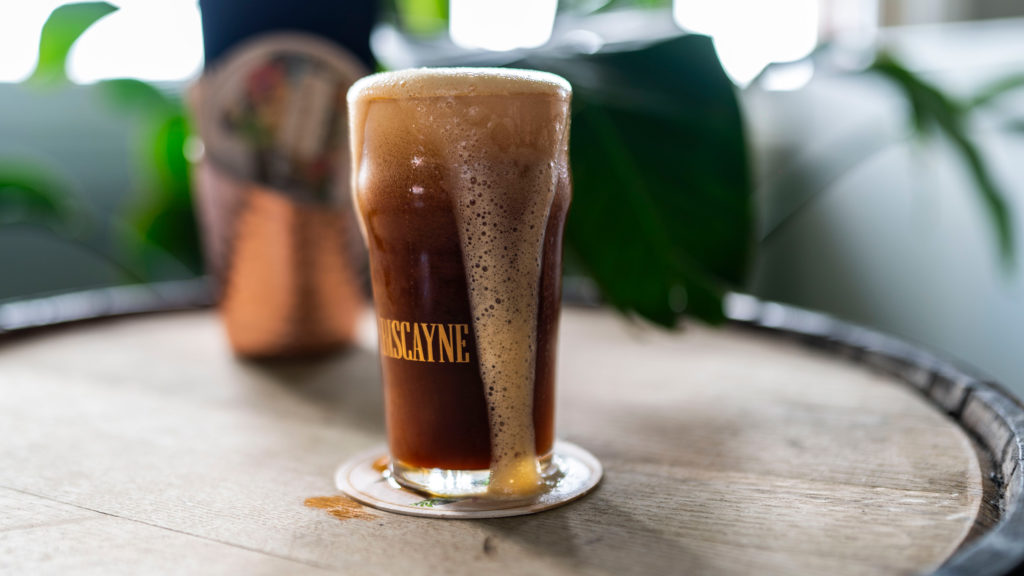 Celebrate Oktoberfest at Biscayne Bay Brewing on October 23rd with a special all-day festival and the launch of their German-style Doppelbock Lager, Navigator Doppel. Step inside the nostalgic brewery in your best German-style attire channeling the true Oktoberfest feel. To go with the lager there will be plenty of classic beer bites going around like pretzels, sausages, and more.
Biscayne Bay Brewing is located at 100 NE 1st Ave Third Floor, Miami, FL 33132. For more information, visit their official website.
Fall Prix Fixe Lunches
Fiola Miami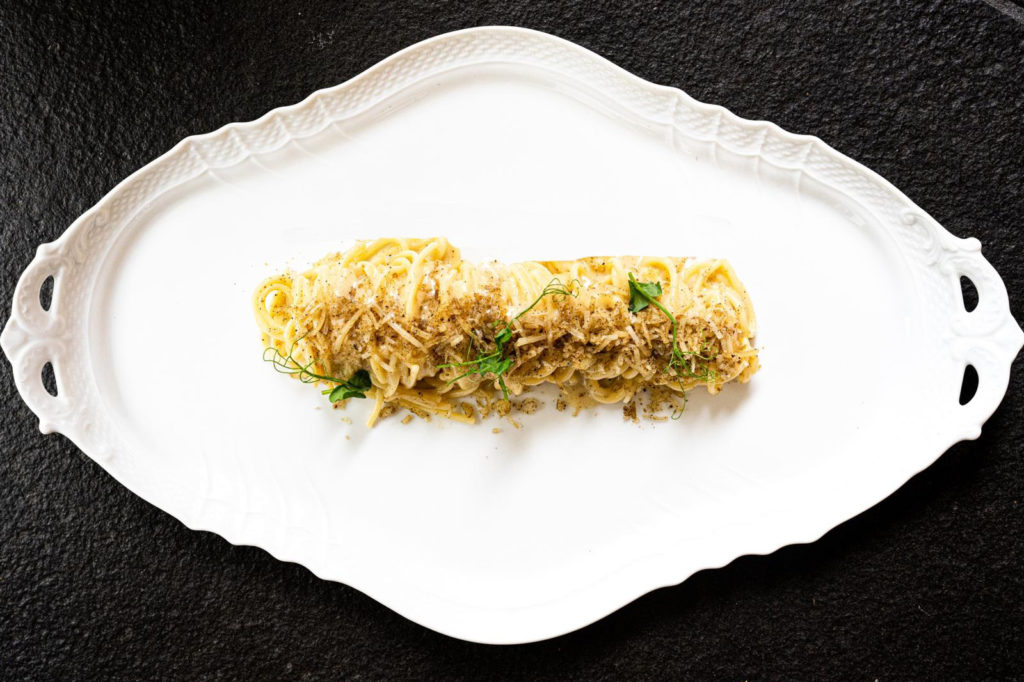 Miami's exquisite Italian bistro, Fiola, is rolling out a prix fixe lunch menu ($42) set to redefine what it is to lunch out in Miami. Curated by Executive Chef Daniel Ganem, the menu is focused on creating a balanced lunch experience with a healthy dollop of indulgence. Served every Tuesday through Friday, 12 to 2:30 p.m., the city's epicureans can luxuriate in options like cobia ceviche with habanero pepper; an utmost elegant cacio e pepe or a Canary Island grilled Branzino with herb puree as a main; and a velvety budino di cioccolato with toasted pine nuts for dessert. Enjoy the view of the open kitchen while sipping on wine from the bistro's extensive collection of superb vino.
Fiola Miami is located at 1500 San Ignacio Ave, Coral Gables, FL, 33146. For more information, visit their official website.
Sexy Fish
Just in time for fall, Sexy Fish, Miami's ornate Asian restaurant has unveiled its new prex fixe menu. Lunchers have the option of choosing the donburi lunch bowl ($24) or the Kuikku tasting menu ($32). Both options are totally customizable and utterly delectable. The donburi is an ideal choice for a quick lunch and is served on weekdays from 12 to 4 p.m. Choose between a base of steamed premium Japanese rice, protein-packed quinoa, or couscous. Next, choose a protein option like chicken yakitori, salmon tartare, or tofu. On the other hand, the Kuikku lunch is perfect for those who have a little extra time to indulge in a truly iconic experience. The 4-course chef-tasting menu is available 7 days per week and offers the choice of two starters, an entree, dessert, miso soup, and a detox shot. Expect luscious dishes such as prawn gyoza, seabass crudo, and spicy picanha steak. Pair with a bottle of bubbly for the ultimate lunch soiree.
Sexy Fish is located at 1001 S Miami Ave, Miami, FL 33130. For more information, visit their official website.
Happy Hour at Veza Sur Brewing Company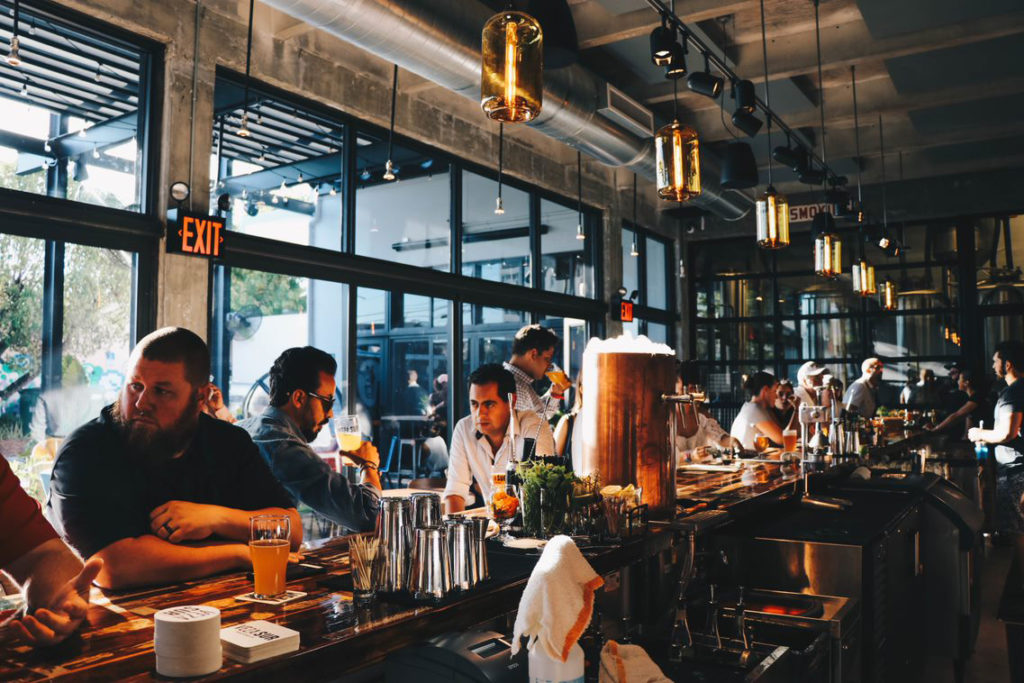 Just in time for the Inter Miami season and NFL kickoff Veza Sur Brewing Company is unveiling their new fall happy hour specials. Veza Sur brews its own craft beers here in Miami, while also specializing in micheladas and providing a vibrant atmosphere for beer and sports lovers alike. The new fall specials include non-stop everyday fun: every Tuesday to Friday enjoy $5 beers and 50% off all wine, while Tuesday and Fridays (7 to 10 p.m.) give you half off all beers. Wait till you get to the weekend though, because every Saturday and Sunday patrons can indulge in bottomless Micheladas for $20 (1 to 8 p.m.). Veza Sur will also be hosting special NFL giveaways and giving a generous 20% off all beers during Inter Mimi and World Cup game time. Make sure to follow them on @vezasurbrewing Instagram page to keep track of all the happenings.
Veza Sur Brewing Company is located at 55 NW 25th St, Miami FL 33127. For more information, visit their official website: www.vezasur.com
Drink Pink in Support of Susan G. Komen Foundation for Breast Cancer Awareness Month at Nikki Beach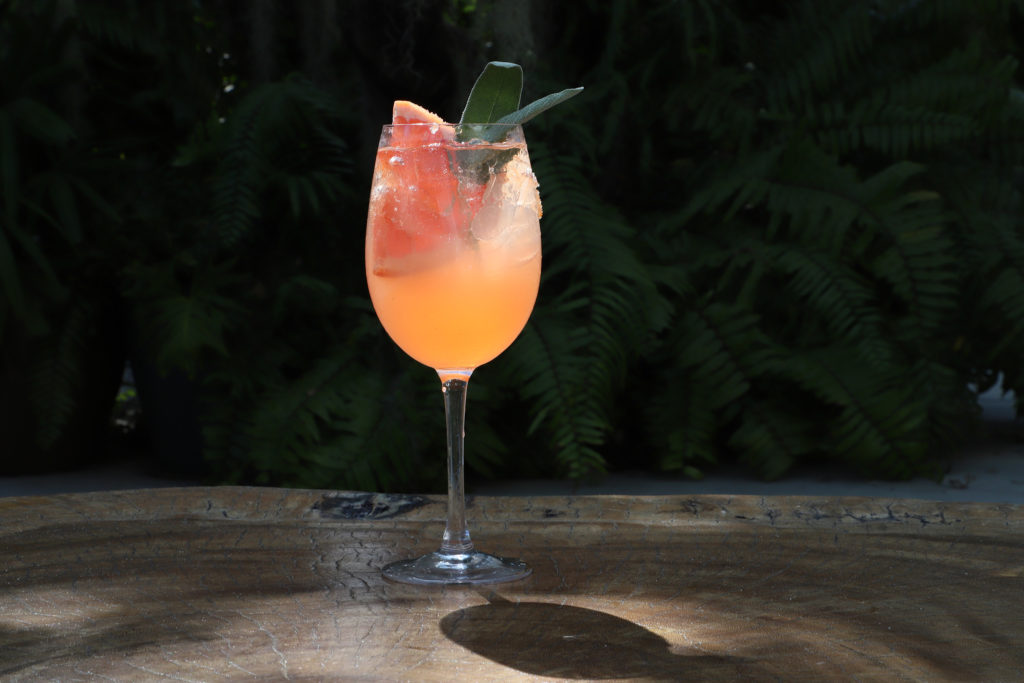 During the month of October be sure to visit Miami Beach's luxurious beach club and restaurant, Nikki Beach, to drink pink. Soak up the sun on one of the beach beds and make sure to get an order of the Positano Pink Grapefruit Spritz ($14). The refreshing cocktail is the perfect balance for some beach fun. Crafted to evoke the feeling of being on the vibrant and sunny Amalfi Coast in Italy, the cocktail is a melange of citrusy pink grapefruit and Rose vodka. The best part: Nikki Beach will be donating 50% of the proceeds to the Susan G. Komen Foundation, which is at the forefront of Breast Cancer fundraising for research.
Nikki Beach is located at 1 Ocean Drive, Miami Beach, FL 33139. For more information, visit their official website: https://nikkibeach.com/