If a day without Instagram and Facebook told us anything, it's that we need contingency plans. Here are 12 Miami restaurant specials, events, and promos to keep you busy this month.
Botánico Gin & Cookhouse is Officially Open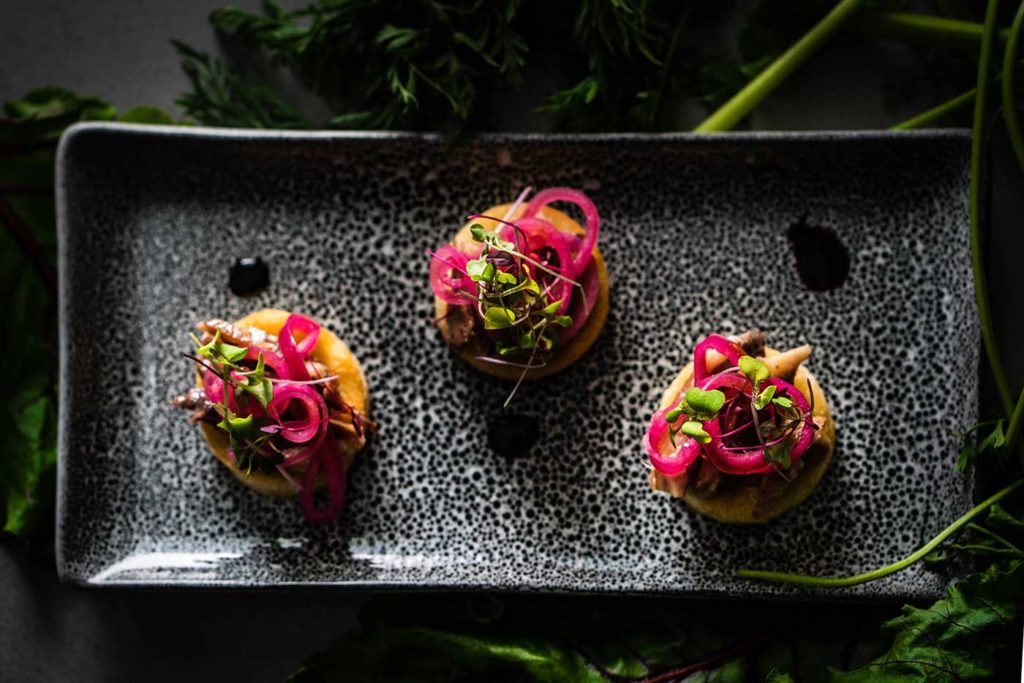 After much anticipation, CocoWalk's newest eatery officially swung open its doors on October 6. Self-described as a "chic, convivial gathering place," Botánico, a gin-centric restaurant and bar with a "globe-trotting" menu, is the brainchild of co-owner Ricardo Ordoñez and chef/co-owner Gerardo B. De Negri. Chef Gerry, born and raised in Mexico, brings decades of experience in the industry, classic French training, and inspiration from his travels abroad to compose an elevated-meets-approachable dining experience.
Savory opening menu standouts include goat cheese dip; octopus carpaccio; the arepas trilogy—topped with duck confit, short rib, and pulled pork; Ecuadorian shrimp ceviche—a family recipe passed down to Ordoñez from his mom—made with fresh shrimp marinated in flavorful a tomato-lime base with red onions and cilantro; sandwiches such as the short rib with pickled carrots and jalapenos and duck confit with pickled fennel and orange peel; and an array of steaks; Spanish octopus with beet puree; grilled branzino with Greek fish sauce and grilled roasted vegetables.
The star of the show, however, will be the restaurant's impressive gin collection, with a cocktail menu boasting 15 gin and tonic variations. Cheers to that.
Botánico Gin & Cookhouse is located at 3015 Grand Ave, Coconut Grove, FL 33133. For more information, visit their official website.
Komodo Gets New Plant-Based Options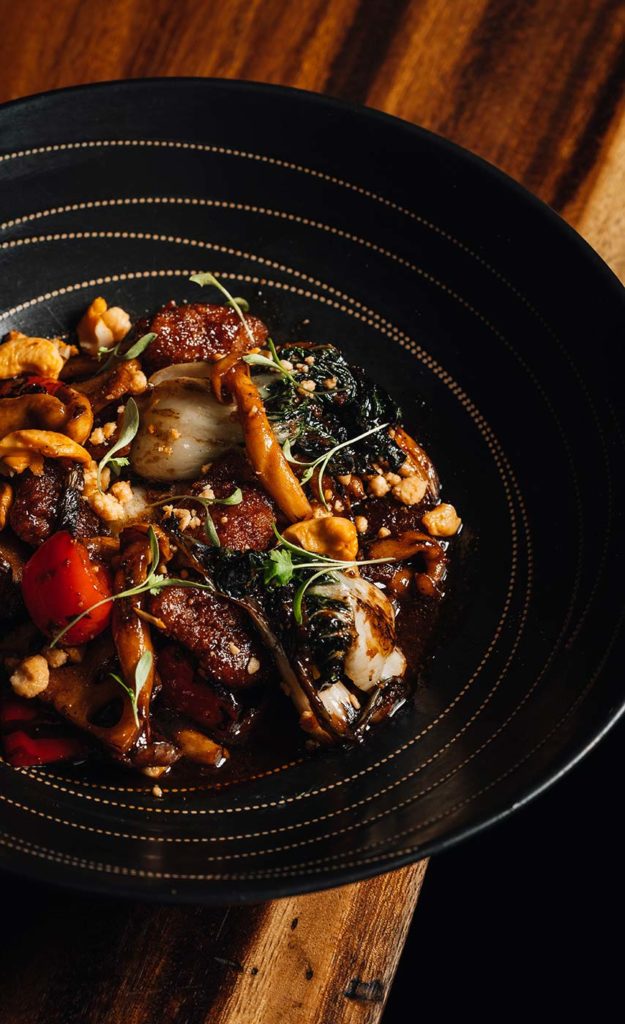 Miami's Southeast Asian hotspot just introduced two new plant-based menu items for the herbivores out there that promise to entice even the most die-hard meat eaters. In partnership with Daring Foods, Komodo's newbies include a kung pao chicken made with shitake, bok choy, lotus root, and Sichuan peppercorn; and chicken kimchi fried rice made with a combo of sweet and savory flavors and including pineapple kimchi, scallions, and togarashi. Try them ASAP.
Komodo is located at 801 Brickell Ave, Miami, FL 33131. For more information, visit their official website.
La Giulietta Shakes Things Up with an All-New Menu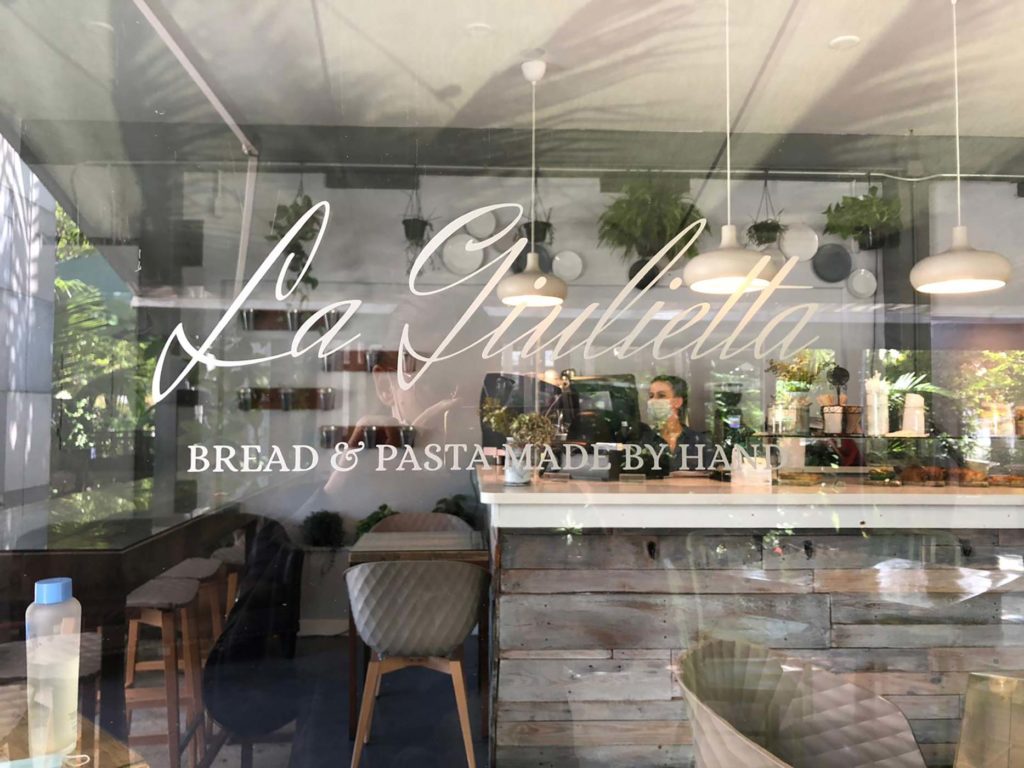 The internationally inspired bistro from the team behind Toscana Divino used to serve an Italian menu, but after a short closure, the eatery popped back with international cuisine featuring a strong focus on Latin and Asian flavors, as well as a completely revamped ambiance. Additionally, La Guilietta has extended its service hours from 8 am to 10 pm, now including brunch, lunch, and dinner. We'll let you check it out without spoiling too many surprises, but fresh menu items include Gyozas, Japanese-style dumplings stuffed with pork and vegetables and citrus yuzu sauce; Tuna Pizza with crispy wood-fired dough, red onions, ahi tuna, truffle mayo aioli, panca, black truffle oil; and Maccheroni al Sugo Giulietta with maccheroni, pulled beef ragu, demi-glace, tomato.
La Giulietta is located at 7580 NE 4th Ct, Miami, FL 33138. For more information, visit their official website.
Osteria Morini Celebrates National Pasta Day on October 17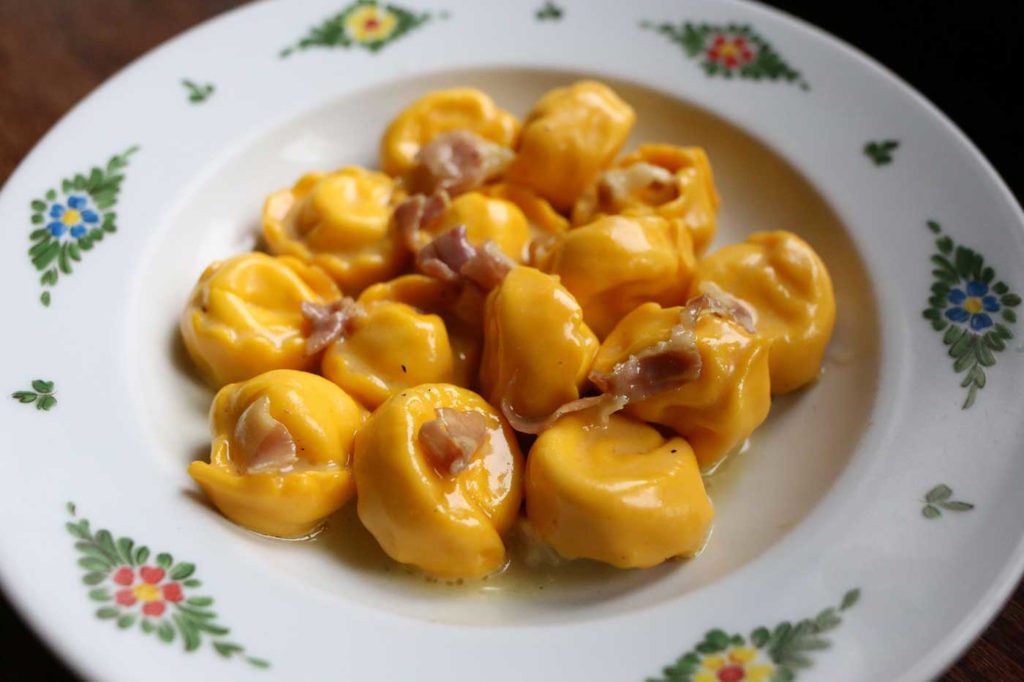 Osteria Morini, known for its Northern Italian fare and handmade pastas, will host a special edition Pasta Night on Sunday, October 17. Guests will be able to indulge in all pasta dishes for $15, including the signature Torcia Nera pomodoro and squid ink pasta, topped with seppia and shrimp ragù; creamy Cappelletti with truffled ricotta ravioli and prosciutto; and Ricotta Gnocchetti with black kale pesto and tomato conserva, smoked ricotta salata for both dinner and their weekly Sunday Groovy Brunch.
Osteria Morini is located at 1750 Alton Rd, Miami Beach, FL 33139. For more information, visit their official website.
Restaurants Participating in Breast Cancer Awareness Month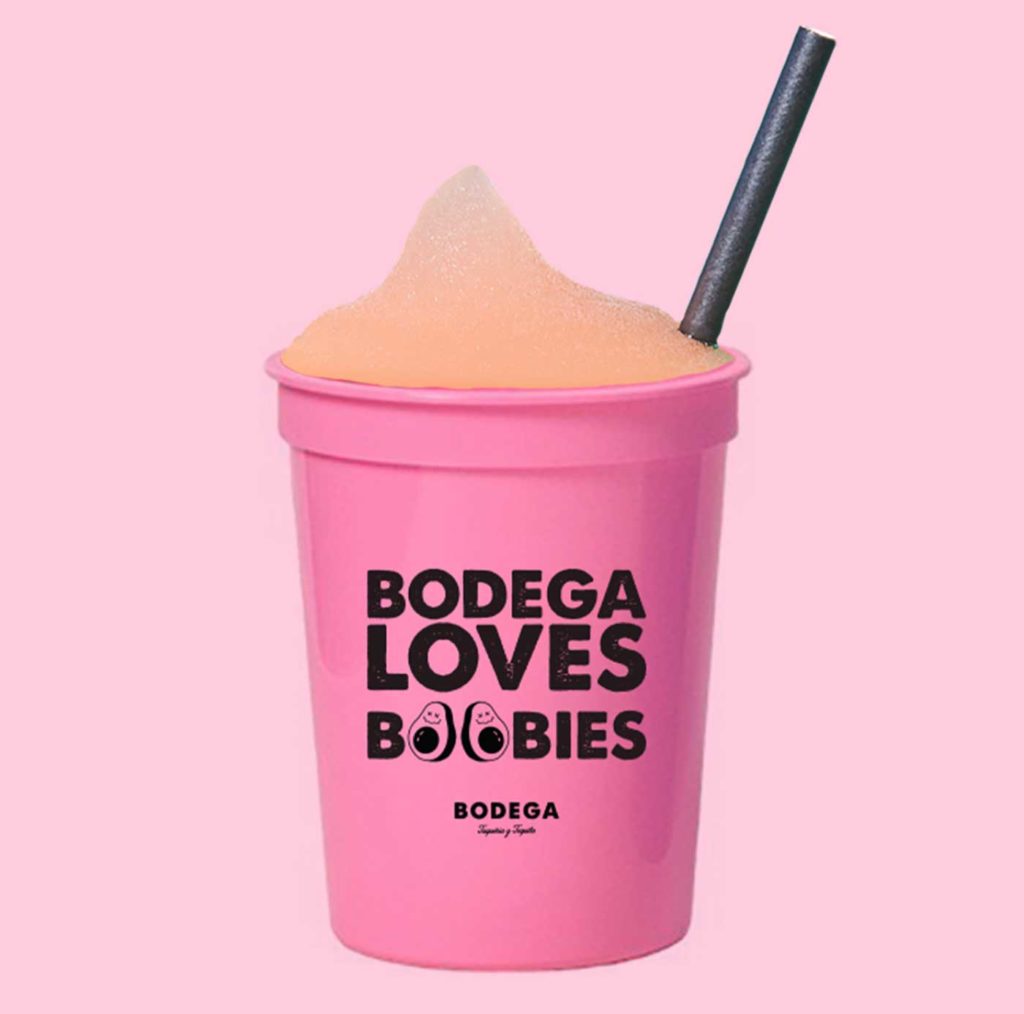 These six spots are each doing something to contribute to the cause. Be sure to stop by throughout the month of October to support.
Bodega
All through October, Bodega Taqueria y Tequila will serve their frozen drinks in a limited-edition stadium cup for $9. Guests get to indulge in as many frozen drink refills as they'd like for only $5 at any Bodega location (South Beach, Aventura, and Fort Lauderdale) and 30% of the proceeds will be donated to Dolphins Challenge Cancer. The incentive to get as drunk as possible? We'll bite.
Bodega is located at 1220 16th St, Miami Beach, FL 33139. For more information, visit their official website.
Bulla Gastrobar
Throughout the month of October, this Spanish tapas gem will donate $1 to breast cancer research for every strawberry crush (flor de caña, strawberry purée, watermelon, lime juice, fresh basil) cocktail sold.
Bulla Gastrobar is located at 2500 Ponce de Leon, Coral Gables, FL 33134. For more information, visit their official website.
Green Bar & Kitchen
Venturing up to Fort Lauderdale? Green Bar & Kitchen, the cult-favorite vegan junk food bar, will be donating $1 from every g beet k juice sold to the Susan G. Komen foundation. Think beets, apples, and carrots.
Green Bar & Kitchen is located at 1075 SE 17th St, Fort Lauderdale, FL 33316. For more information, visit their official website.
Pisco y Nazca
Made with pisco, lychee purée, elderflower syrup, lime juice, hibiscus ginger syrup, and fever-tree ginger beer, Pisco y Nazca's lychee chilcano cocktail is pretty sweet—even more so now that the restaurant is donating $1 to breast cancer research for each one sold through the end of October.
Pisco y Nazca is located at 8551 NW 53rd St A101, Doral, FL 33166. For more information, visit their official website.
Pubbelly Sushi
In commemoration of Breast Cancer Awareness Month, Pubbelly Sushi will be participating in a "Drink Pink" fundraiser to benefit Sylvester Comprehensive Cancer Center at the University of Miami Miller School of Medicine. Throughout the month of October, the promotion will feature the restaurant's limited-time-only Pink Sangria, made with sparkling rosé, a dash of sprite, guava, a whole muddled strawberry, and a twist of lime. A portion of proceeds from the sale of every cocktail will go to fund Sylvester's wig program that provides free wigs for cancer patients and survivors.
Pubbelly Sushi is located at 1424 20th St, Miami Beach, FL 33139. For more information, visit their official website.
Quarterdeck
All Quarterdeck locations encourage guests to "drink pink" throughout the month with their pink lady cocktail, made with Tito's vodka, lemon juice, raspberries and topped with prosecco. With every cocktail purchased, $1 will be donated to the Pink Angels Foundation.
Quarterdeck is located at 2933 E Las Olas Blvd, Fort Lauderdale, FL 33316. For more information, visit their official website.
Red Rooster Overtown
Red Rooster has teamed up with woman-owned and operated E11EVEN Vodka to concoct a boozy milkshake in support of Breast Cancer Awareness Month. Dubbed 'Miami Mi11kshake, it'll be pink, vodka-spiked, and full of strawberry ice cream, pineapple juice, and condensed milk. Diners can order this off the menu throughout the month of October, during which Red Rooster will donate 50% of the milkshake proceeds to FloridaBreastCancer.org.
Red Rooster is located at 920 NW 2nd Ave, Miami, FL 33136. For more information, visit their official website.
The Wagyu Bar Kicks Off Happy Hour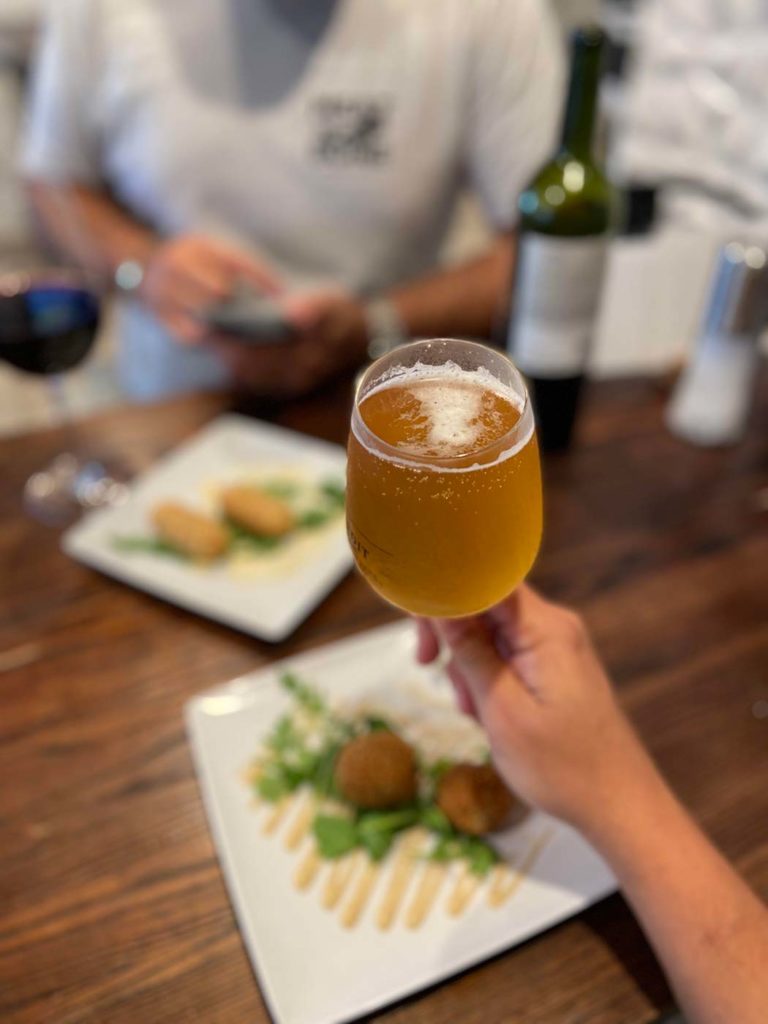 Hot off the press, Coral Way's meat-centric eatery has officially launched happy hour, available Monday through Thursday between 4 to 7 pm and Friday through Sunday between 4 to 6 pm. Expect "Happy Eats" including Montadito Sampler, a mix of Spanish and Italian charcuterie on top of baguette; Steak Sampler with A5 Miyazaki-Gyu Bite, A5 Miyazaki-Gyu Nigiri and mini choripan; Sea Bites with tuna tataki, mini crab roll, and ora king salmon nigiri; and "Happy Cocktails" including Sakejito, a Japanese-style sake mojito; Fresh Prince, a wine-based lemonade and Tinto de Verano, a red wine-based cocktail; along with beers, wines, and sakes. Bottoms up!
The Wagyu Bar is located at 2257 Coral Way, Miami, FL 33145. For more information, visit their official website.
Wynwood Parlor Celebrates National Dessert Day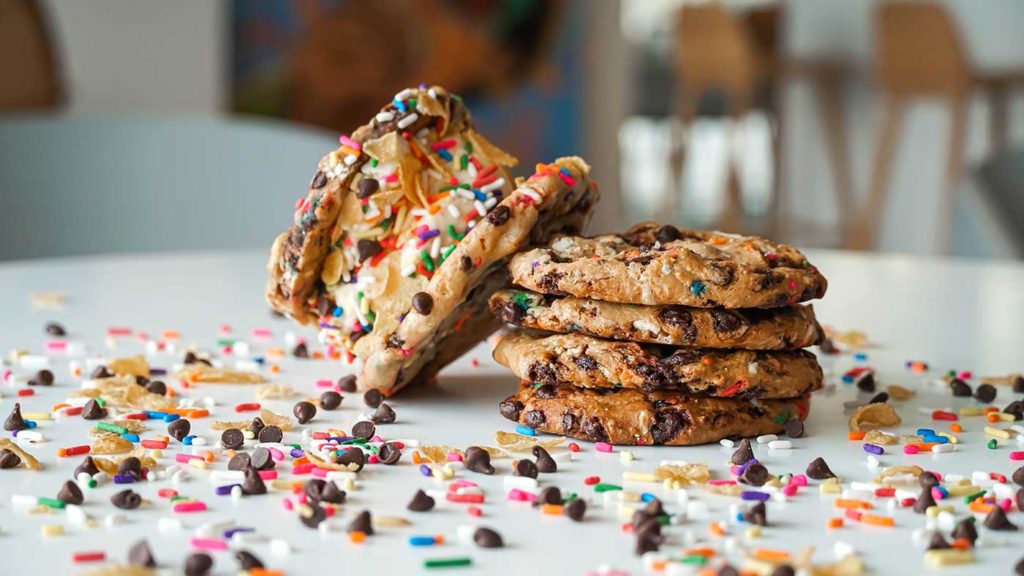 If you're into ice cream, this will be a fine day for you indeed. Wynwood Parlor will be celebrating the sugary day at the new Miami Beach pop-up location with 50% off the entire menu (you read that right). Here are some thoughts to drool over: premium soft-serve creations, milkshakes, the churro ice cream sandwich made with sugar cookies, vanilla ice cream, and rolled in cinnamon toast crunch churro cereal. Furry friends can also enjoy the holiday with handmade doggie cookies in flavors like pumpkin peanut butter and bacon peanut butter. Extra perk? You can take advantage of this discount even if you're ordering via UberEats, DoorDash, Grubhub, or Postmates.
Wynwood Parlor is located at 1756 North Bayshore Drive, 10th Floor Pool Deck, Miami, FL 33132. For more information, visit their official website.