Another month has gone by, and there's no shortage of specials as restaurants now enjoy eased restrictions. Lunch specials, jazz nights, pizza Sundays … we've got you covered in this month's Hit List. Enjoy!
$10 Beach Boxes By Taquiza
Even though it's officially fall, the weather hasn't really started to cool down. In other words, it's the perfect time to hit the beach (and be socially distant, of course). Before heading over, swing by North Beach's Taquiza to pick up their new $10 Beach Box. Available to-go only in eco-friendly packaging, each beach box contains two tacos, blue corn chips, 1/2 elote and hot sauce. And with the sand just a few steps away, it's not just delicious, but convenient.
Chef's Table Supper Series at Seaspice
The new Chef's Table Supper Series at Seaspice offers guests the best of both worlds: great food and plenty of Moet & Chandon. The four-course extravaganza is carefully curated by executive chef Angel Leon and pairs nicely with the restaurant's riverfront view.
For more information and to make a reservation, visit the official Seaspice website.
Culinary Journeys with Estrella Damm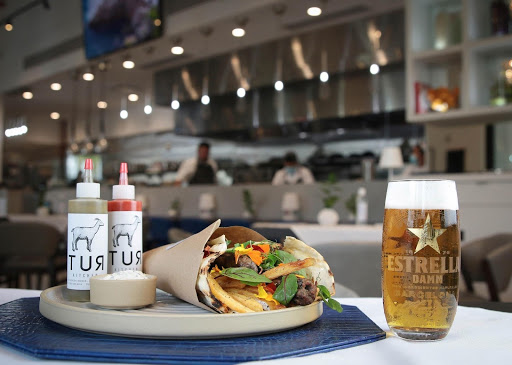 After Miami Spice runs its course, beloved Barcelona beer Estrella Damm usually runs a similar promotion to keep the good times flowing. In previous years, restaurants that participated in the Chef's Choice program offered prix-fixe menus paired with Estrella Damm.
2020 is anything but usual, though, so the brand is switching things up with a revamped promotion called Estrella Damm Culinary Journey. This year, participating eateries have the freedom to create their own specials. While some places may offer a prix-fixe menu, others may focus on a specific dish or an elevated tasting – the choice is theirs.
The promotion runs from October 15 to November 15. For a full list of participants across the city, check out the official website.
Holy Crab at MKT Kitchen
It's that time of the year again: stone crab season. From October 15 to May 1, skip the crowds and head off the beaten path to Holy Crab at MKT Kitchen in Coral Gables. This new crab claw company offers the annual indulgence for dine-in, takeout and delivery.
Customers can expect medium, large, jumbo and colossal stone crabs for purchase by the pound. We recommend you pre-order online – all pre-orders through the end of October are eligible for a 10% discount. To place an order, click here.
Jazz Nights at Glass & Vine
Need some Wednesday night plans? Miss live music? Head on over to Glass & Vine for smooth jazz and tasty cocktails. From 6 p.m. to 9 p.m. every Wednesday, guests can enjoy the sounds of a jazz trio during dinner service.
Pro tip: Arrive before 6 p.m. to take advantage of 50% off well spirits and wines by the glass during happy hour, which kicks off at 3 p.m. Draft beers are also available for $5.
Pizza Sundays at Jaguar Restaurant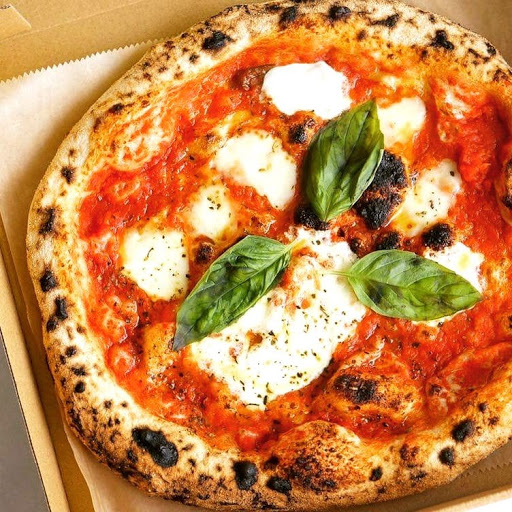 Back in June, we raved about Luna Rossa Cucina Rustica, a pizza pop-up from chef Juan Rozo. Rozo, who worked at the now-defunct No Name Chinese in South Miami, invested his stimulus money into this home venture, and it shows no signs of slowing down. In addition to offering delivery, he has now teamed up with Jaguar Restaurant in the Grove for Pizza Sundays.
Guests who pay the Coconut Grove institution a weekend visit can enjoy Luna's classic margarita pizza as well as a cochinita pibil pizza from Jaguar's own Oscar del Rivero. If you don't feel like dining in, both pizzas will also be available for takeout and delivery through DoorDash and UberEats.
Weekly Wine Specials at Sottosale
All month long, Sottosale is offering rotating BOGO wine specials. Each week, the Italian eatery will be highlighting a specific wine on their social media and website. If you buy a bottle of the featured wine, your second bottle is free! There's only one catch: The promotion is only available for dine-in.
To see which wines are being featured, visit their Instagram page or SottosaleMiami.com.
Wine Dinner at Amare
On October 22, Amare on Miami Beach will be hosting a four-course dinner with Marchesi Antinori Winery. The four-course affair costs $95 and will feature wine pairings with each dish. Guests will be taken on a wine adventure with brand ambassador Franco Zamboli, who will walk everyone through the different selections and share the brand's story.
To make a reservation, call 305-731-6999.