We've reached the turning point in the COVID-19 pandemic: Vaccinated people can now go mask-free in most situations. One of those situations is indoor dining. Here are some May specials to help you celebrate this milestone and a return to normalcy.
Alloy Gourmet Bistro – Oyster Specials
Blink, and you'll miss Alloy Gourmet Bistro. The Downtown Miami restaurant is the very definition of a hidden gem; it's a great spot that's easy to miss due to its secluded courtyard location. The Mediterranean menu boasts flavorful fare like duck prosciutto (a crowd favorite), branzino carpaccio, and smoked tagliatelle.
Guests who pay the eatery a visit on Thursday are in for an extra special treat: oyster specials. Every Thursday night, oysters are just $1 each. Pair them with Alloy's extensive wine selections, and you have yourself a memorable evening ahead.
Alloy Gourmet Bistro is located at 154 Southeast 1st Avenue, Miami, FL 33131. For more information, visit their official website.
Diya – Diya Cocktail Lab
If you're looking for delicious vegetarian food, then check out Diya in Sunset Harbour. The restaurant specializes in vegetable-forward Indian cuisine, and joining those dishes are plenty of craft cocktails.
Straight out of the Diya Cocktail Lab, these libations feature clever names like Anise to Know, Lets Goa, and the on-the-nose Variant. All jokes aside, these drinks are serious business with many ingredients made in house. Diya is also home to BackRoom, a concept that offers its own cocktail and food menu with options such as lavender lemon drop, Tommy's Margarita, and the Backroom Old Fashioned. One thing's for sure: You won't leave thirsty.
Diya is located at 1766 Bay Road, Miami Beach, FL 33139. For more information, visit their official website.
Little Brazil – Free Draft Beer
Who doesn't like free beer? Little Brazil on Miami Beach is known for its succulent cuts of steak, and now it's the go-to spot for local beer drinkers. The Brazilian eatery is giving away two free Blue Moon draft beers with the purchase of any appetizer – that's a steal.
To take advantage of this generous offer, stop by Monday-Thursday between 3 p.m. and 7 p.m. You will have to stick around to enjoy the beers, though; the promotion is only valid for dine in. That just means more time to enjoy everything that Little Brazil has to offer like its NY strip, skirt steak, and picanha – to name a few items.
Little Brazil is located at 6984 Collins Avenue, Miami Beach, FL 33141. For more information, visit their official website.
Pubbelly Sushi – Sunday Brunch
If it's been a while since you've done Pubbelly Sushi's Sunday brunch, it's time for a return visit. The popular eatery has added a few new items into the mix, and they're all available on Sundays from 11:30 a.m. to 4 p.m. On the food side, guests can enjoy items like the PBS chilaquiles with pork belly and fried egg, the avocado sashimi toast, pumpkin pancakes, and French toast sticks. No brunch is complete without drinks, and PB Sushi is offering new drinks like the sake-based Lucky Shishito and the Peachy Lychee Bellini. Cheers!
Pubbelly Sushi has multiple locations throughout Miami. To find the location nearest you, visit the official website.
Villa Azur – National Wine Day Celebration: Red Is Your Color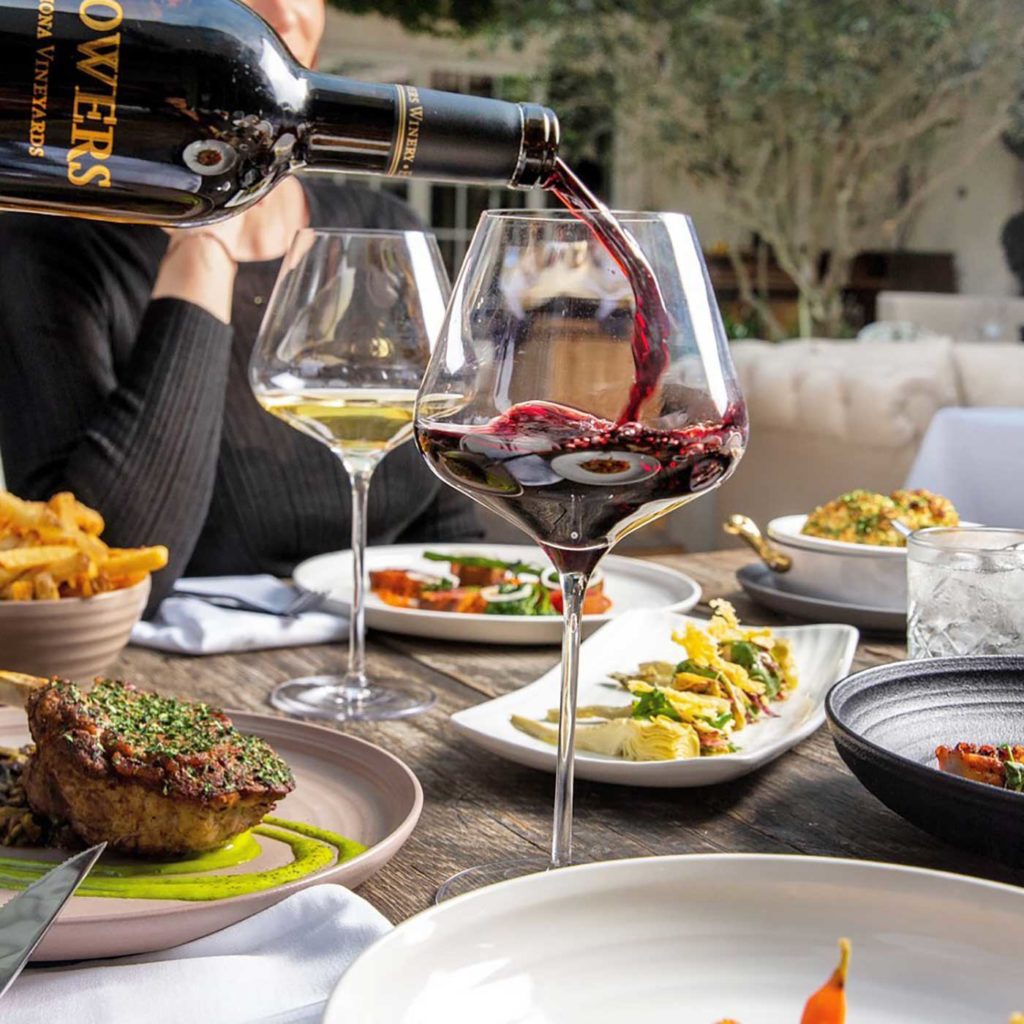 Do you have any plans for Sunday, May 23? If not, mark your calendars to celebrate National Wine Day, May 25, two days early with Villa Azur's "Red is Your Color" event, where wine enthusiasts will enjoy an a la carte menu with wine pairings, starting at $20 per person. The carefully curated menu will take guests on a trip to the Mediterranean with traditional dishes prepared with Southern French flair. Is there a better destination for celebrating the special day than the South Beach institution?
If you want to steer away from the a la carte menu and widen your wine knowledge, red and white wine flights will be available, starting at $15 per person. While making reservations, bear in mind that Villa Azur is open from 6:30 pm to midnight on Sundays.
Villa Azur is located at 309 23rd Street, Miami Beach, FL 33139. For more information, visit their official website.