The rainy season is officially upon us, but no amount of drizzle or downpour can stop Miami from having its summer fun. Rain or shine, our melting pot of a city is always brimming with a variety of exciting activities and deals—just enjoy them under the umbrella. Here are a few Miami restaurant specials including events and promos to snag pronto:
Byblos and Osteria Morini Collab Dinner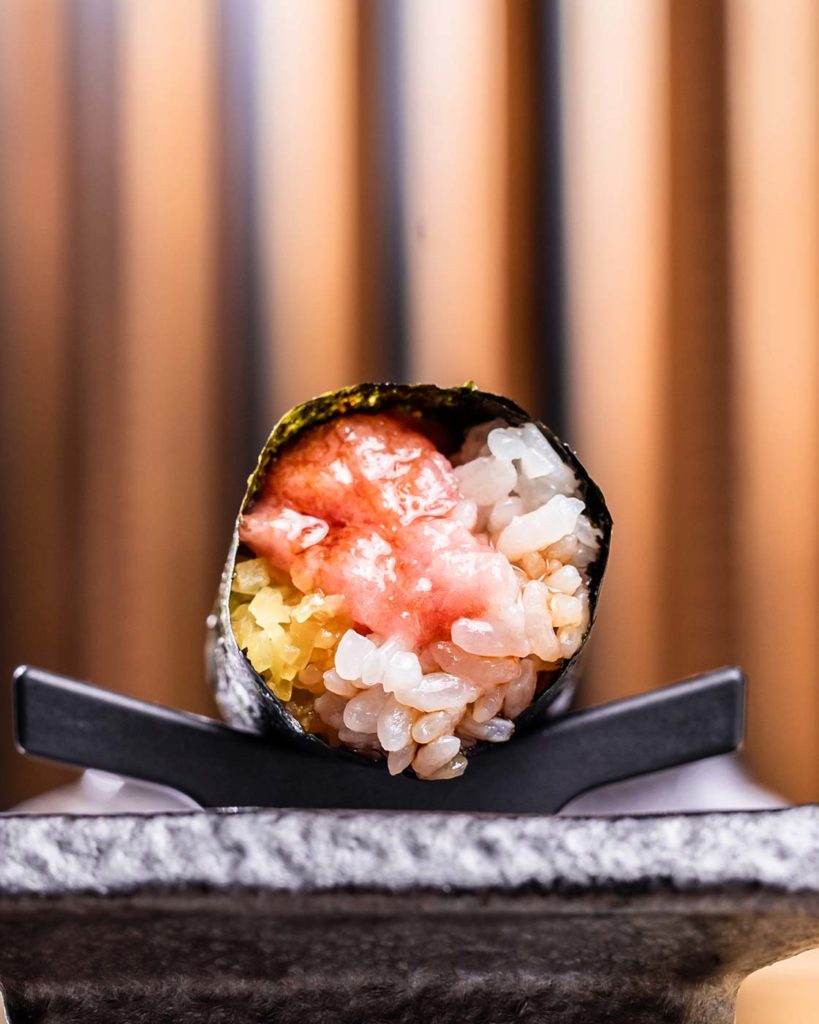 Mark your calendars for July 15th when Byblos Miami joins forces with Chef de Cuisine Julio Cesar Ramos of Osteria Morini Miami Beach and Executive Chef Abel Veulens for a 'Mediterranean meets Italian' chef collaboration dinner.
Dinner will consist of a five-course meal hosted in the upstairs dining room at Byblos featuring dishes inspired by Northern Italy's Emilia-Romagna region. Menu standouts include Duck Confit Arancini, Steak Tartar with mascarpone, preserved truffle, cured egg yolk, crispy mushroom, espelette lavash; Braised Lamb Agnolotti with English pea, cherry tomato, pecorino, rosemary bread crumbs; Roasted Branzino with p.e.i mussels, vongole clams, zucchini and; tomato and a Chocolate Sesame Cake with dulce de leche gelato.
The chef collab dinner is priced at $109 per person (and includes one welcome cocktail as well as passed canapés during reception from 7-8 pm) with the option of adding on a wine pairing from Byblos' in-house somm for an additional $45. Seating will begin at 8 pm. Tickets can be purchased here.
Byblos is located at 1545 Collins Ave, Miami Beach, FL 33139. For more information, visit their official website.
Clutch Burger
This Coral Gables hotspot known for its "never basic, always clutch" motto is hosting its second "Clutch University of Beer" event this month, July 15th . Burger and beer aficionados can sample locally-brewed beers paired with Clutch bites. The event, priced at $50 per person, begins at 6pm. Reservations are available by texting Steve at (858) 900-8890.
Clutch Burger is located at 146 Giralda Ave, Coral Gables, FL 33134. For more information, visit their official website.
Doral Yard
For a smorgasbord of delicious bites in Downtown Doral's live music and entertainment venue, keep your Thursdays open when Doral Yard hosts Taste of the Yard. Every Thursday between 4pm and 7pm, guests are invited to an all-inclusive ticketed event to sample sweet and savory dishes from a variety of vendors. Enjoy your choice of draft beer or house wine from The Bar at The Yard, plant-based mini house favorite bowl from Della Bowls, Venezualan-style rotisserie chicken with a side of hallaquita from Un Pollo, scratch-made shrimp dumplings from YIP, and a churro halo from Santo Dulce.
To make a reservation call (305) 744-5038. Tickets can be purchased online and are priced at $25.
Doral Yard is located at 8455 NW 53rd St #106, Doral, FL 33166. For more information, visit their official website.
KURA Sake Bar
Little River's ramen sweetheart Hachidori has officially opened KURA Sake Bar, a snug speakeasy den tucked away behind the eatery with only counter seating and a few couches serving up sakes, wines, and cocktails curated by Gio Gutierrez of Chat Chow TV. Its first food pop-up, Kojin at KURA, a reservation-only Sake bar and Washoku experience, has launched along with the space. Menu options include items like Katsobushi Caesar salad with locally-harvested hydroponic greens and smoked trout; Kihada Tartar with tuna cut into noodles and twisted into a spiral served with avocado mousse and tsukemono; and Chawanmushi, a Japanese egg custard topped with truffle pearls, chives, and tare poached beech mushrooms.
Kura Sake Bar is located inside Hachodori at 8222 NE 2nd Ave, Miami, FL 33138. For more information, visit their official website.
Le Zoo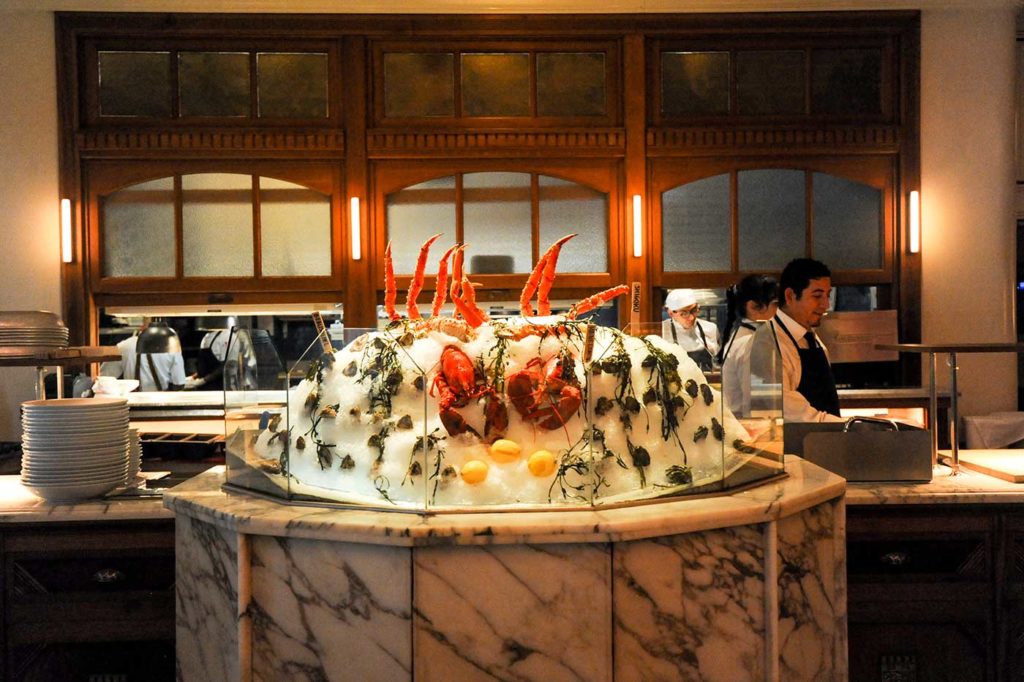 Celebrate Bastille Day Wednesday, July 14 at Stephen Starr's French-Mediterranean eatery Le Zoo, located at Bal Harbour Shops. Throughout the day, guests can enjoy tableside cocktails and $1 oysters, along with a special performance by Paolo Di Francesco (noon-5 pm) and The French Horn Collective (7-10 pm). Picnic baskets, which will include items such Laurent Perrier Brut Champagne, foie gras mousse, and saucisson, will also be available for purchase.
Lincoln Eatery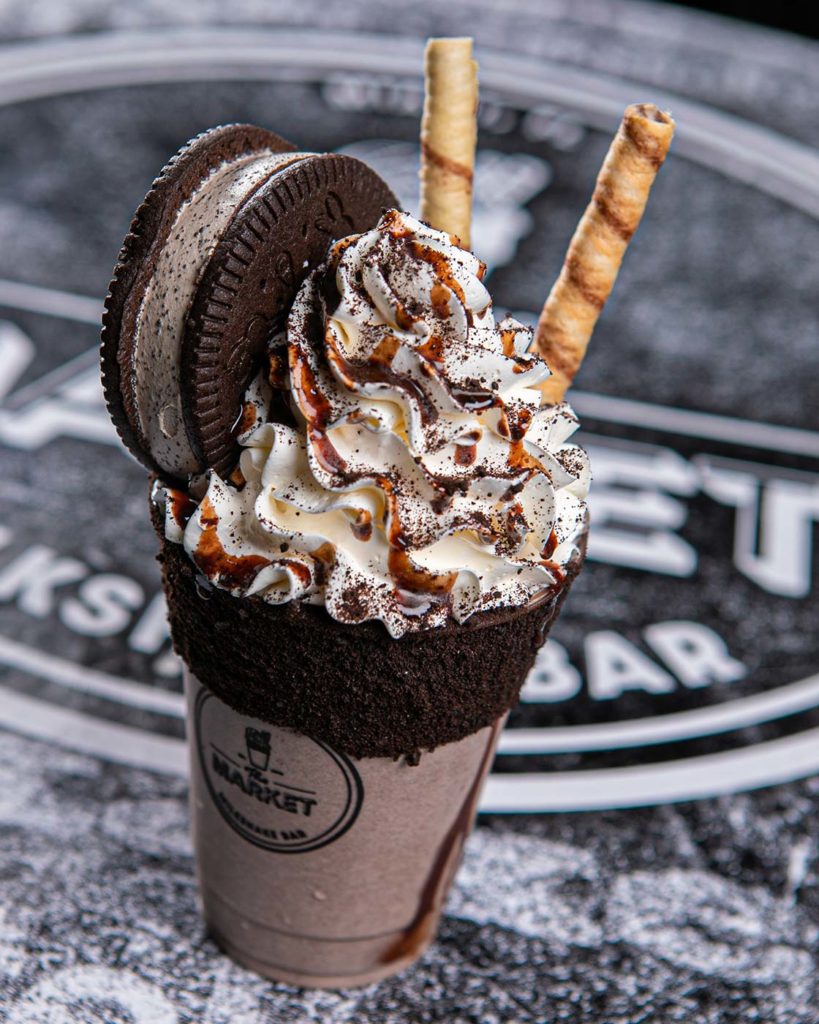 This month, the Lincoln Eatery, one of Miami Beach's first food halls, officially kicked off a new happy hour that is available throughout the entire food hall. All tenants will be offering specials and savings during a dedicated time slot every Friday between 4-7 pm. Guests can choose food and drink discounts from any of the 16 fast-casual, artisan, and grab-and-go eateries including TYO Sushi, C Food Shack, Miami's Vice Canteen, and others. Entry is free. Guests can follow the event here.
Lincoln Eatery is located at 723 N Lincoln Lane, Miami Beach, FL 33139. For more information, visit their official website.
Rivertail
If you need to go to the great north (Fort Lauderdale) this summer, Rivertail's newly launched brunch might make the trip worthwhile. The waterfront restaurant from five-time James Beard award-nominated chef Jose Mendin and The Wharf Fort Lauderdale officially kicked off the fan-favorite meal, which is now available both Saturdays and Sundays from noon and 11 am respectively until 4 pm.
The new brunch menu includes raw bar items like the daily selection of east and west coast oysters, Hamachi crudo and seafood ceviche; "snacks and such" options like smoked fish dip with lemon zest and house corn chips; and crab donuts with brioche, spicy honey, and sea salt; "brunch grub" items like fried chicken and shrimp platter with mustard miso, chili honey, old bay ranch, blue crab coleslaw, and cornbread; chicken n' waffles with Korean BBQ syrup and spicy ranch; along with a plethora of classic and not so classic brunch libations like a bloody mary oyster shot bar, a variety of creative bloody marys, micheladas and "bubbletails."
Rivertail is located at 4 W Las Olas Blvd #120, Fort Lauderdale, FL 33301. For more information, visit their official website.
Ruby Dee's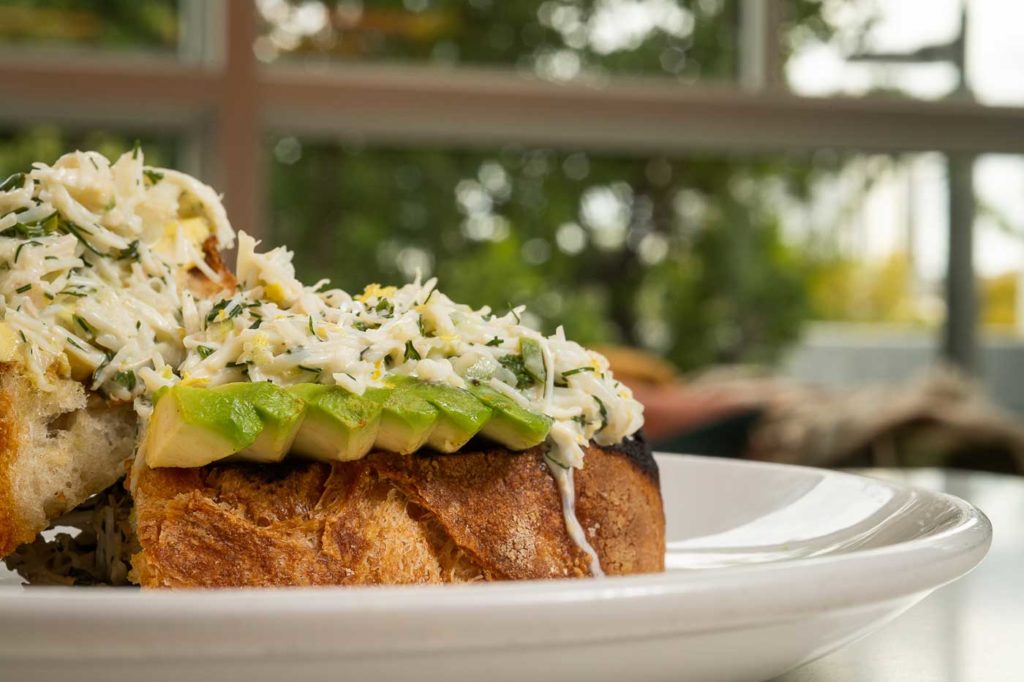 This Mia Market vendor just revamped its entire menu and you won't want to miss it! Think the same seasonal and vegetable-forward approach diners have come to love them for and a plethora of new dishes. Divided into Sea and Land options, menu highlights include Blue Crab Cakes with chipotle aioli and fennel salad; Maine Lobster Roll on brioche with house aioli and black truffle; a seafood tower with oysters, shrimp, salmon poke, and fish dip; Truffle Burger with truffle yuzu, fresh truffle, and swiss cheese; Wagyu Picanha with sweet hot peppers and white cheddar; and Corn Soup with chive cream and croutons.
Ruby Dee's is located inside Mia Market Miami at 140 NE 39th St #241, Miami, FL 33137. For more information, visit their official website.
St. Regis Bal Harbor brings back BH Burger Bar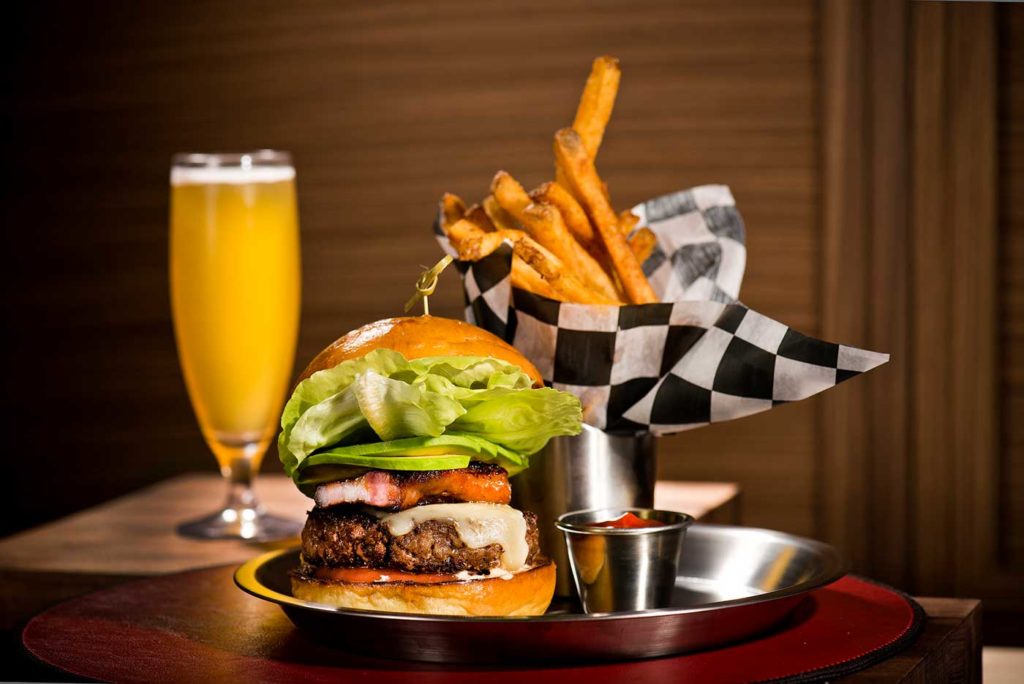 BH Burger Bar is officially back at St. Regis this month with its popular between-the-buns goodness. BH Burger Bar will offer dinners an imaginative take on classic American hamburgers with a menu of signature hamburgers such as "The Frenchie," made with buttered brioche buns, comte cheese, truffle aioli, frisee and arugula, caramelized onions, pickled shallots, and roasted tomatoes; and "The Imposter," which includes a Beyond Burger patty, everything spiced bun, goat cheese spread, basil aioli, avocado, roasted tomatoes, arugula, and sliced red onions. The bar is complete with plush, colorful booths, a jukebox, and large flat-screen TVs making it the perfect spot for family gatherings.
St. Regis Bal Harbour is located at 9703 Collins Ave, Bal Harbour, Miami Beach, FL 33154. For more information, visit their official website.