Happy New Year! 2020 was … definitely something. Thankfully, 2021 is already looking up: Some of South Florida's hottest restaurants aren't wasting any time when it comes to specials and promotions. Here's what's happening at six great local spots:
Amare Ristorante: Mini Tasting Menus
One of the first things you'll notice about Amare Ristorante is its diverse menu. This Italian eatery on South of Fifth serves all sorts of staples like pastas, carpaccio and risotto. With so many options, it may be a little overwhelming making the right choice.
Thankfully, Amare offers small tasting menus of their many selections. Why order one thing when you can have way more? Case in point: the tartares. Amare offers three different tartares – tuna, salmon, and sea bass – at $22 each, but you can opt for a tasting of the three for $36. Same goes for the pastas: You could order one pasta or enjoy a Chef's Choice pasta trio for a fraction of the cost. It's a win-win situation for the customer.
Bay 13 Brewery: Australia Day Celebration
At the end of last year, Coral Gables welcomed its first Australian brewpub: Bay 13 Brewery. On January 26, the neighborhood newcomer is inviting locals to its big Australia Day celebration that kicks off at noon. Throughout the all-day affair, the restaurant will be hosting an outdoor BBQ with steak, sausages, backyard cricket, and lots of beer. No RSVP is required – just show up.
Buya Izakaya + Yakitori/Riviera Focacceria: Happy Hour
If your New Year's resolution is to unwind a little more, then head over to Buya Izakaya + Yakitori or Riviera Focacceria for a memorable happy hour.
Over at Buya in Wynwood, guests can enjoy food and drink specials from 3 p.m. to 6 p.m. on weekdays. Among the specials: $4 draft beers, draft sake, and wine. You can also grab some of their tasty Japanese bites at a discount; bao buns and Karaage chicken are both available for $4, too.
Midtown's Riviera Focacceria has you covered if you prefer Italian cuisine and wine. From 4 p.m. to 6 p.m. on weekdays, the eatery is serving $5 wines by the glass along with $7 small plates. Fried artichokes, calamari and shrimp, and mussels are some of the dishes you'll be able to enjoy during the promotion.
Seaspice: Date Night Takeaway
Even though 2020 is gone, COVID-19 isn't. For couples who are still wary about dining out, Seaspice offers the perfect solution: date night takeaway. For $95 per person, you and your significant other can indulge in a 3-course curated dinner with a sommelier's selection of wine. King crab croquettes, Maine lobster risotto, and house-made pear ravioli are just a few of the selections available as part of the special (menu is subject to change).
You don't even need to leave the house to get it: You can order for pickup or get it delivered right to your home. To place your order, visit the Seaspice website.
Villa Azur: Thursday Night Dinner Party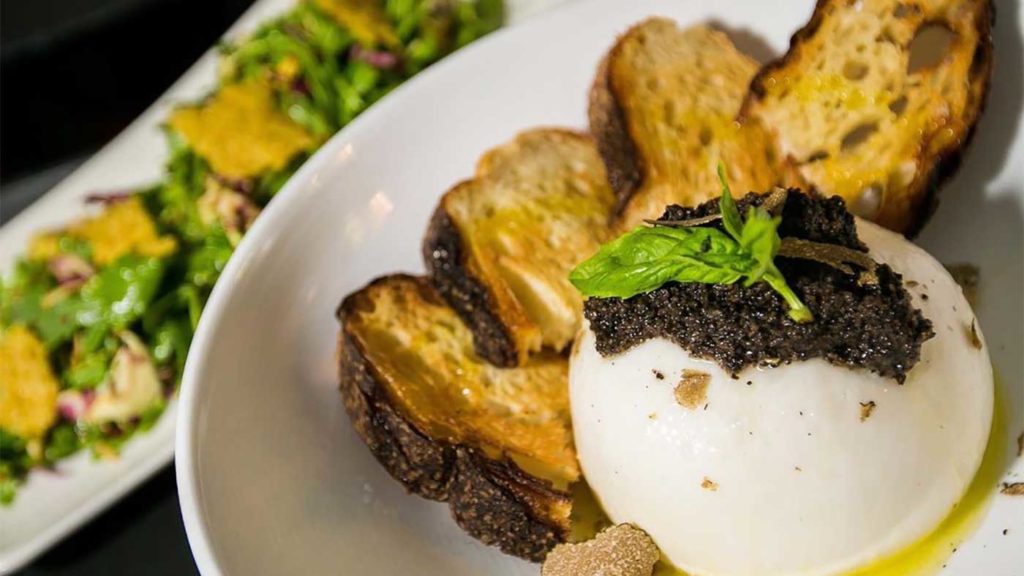 Looking for a way to liven up your Thursday night? Look no further than Villa Azur's Thursday night dinner parties. These regularly scheduled events combine entertainment, dining, art, and live music into one giant experience.
Make sure to dress to the nines, as this place exudes class. On the menu, expect to find selections like truffle burrata, artichoke hearts, seared octopus prime filet mignon, and veal rib chop. Make sure to follow Villa Azur on Instagram for the latest information on the next dinner party.