Dear August, please cool the F down. That said, we do want some things to stay hot, like all these sizzling deals around the city. Here are a few Miami restaurant specials, events, and promos to get your sweaty paws on ASAP.
BackRoom Brings The Veggies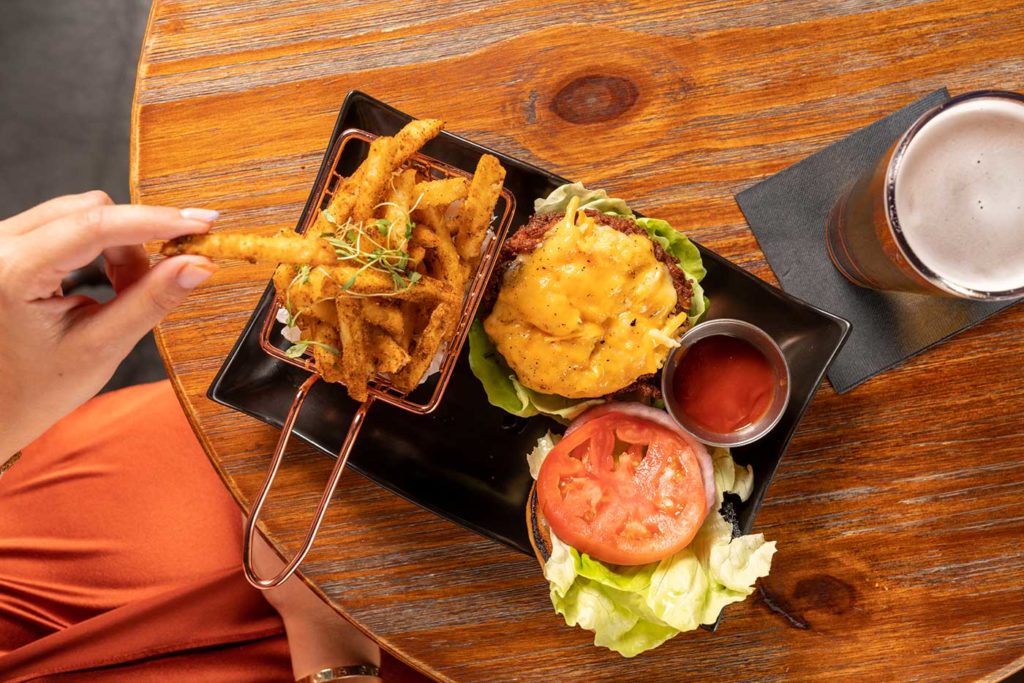 Vegetarians, rejoice. Sunset Harbor's recently opened BackRoom, from the team behind the hit Indian eatery Diya, is bringing you its barbecue favorites sans the meat. Think the BackRoom Burger, Spicy Trick-in Sandwich, and the Burnt Ends Sandwich— all meat-free goodies crafted with locally sourced and house-made ingredients (including the pickles).
Pair these new bad boys with one or many libations during their happy hour Tuesday through Sunday from 4-7 pm with $8 craft cocktails and wines and $5 beers.
BackRoom is located at 1766 Bay Rd, Miami Beach, FL 33139. For more information, visit their official website.
International Beer Day on August 6
If you're a fan of the hoppy bubbly, you'll be a fan of this (not that you need any excuse to hunker down with a cold one). On August 6, Beer Day is giving you the chance to celebrate the almighty brew.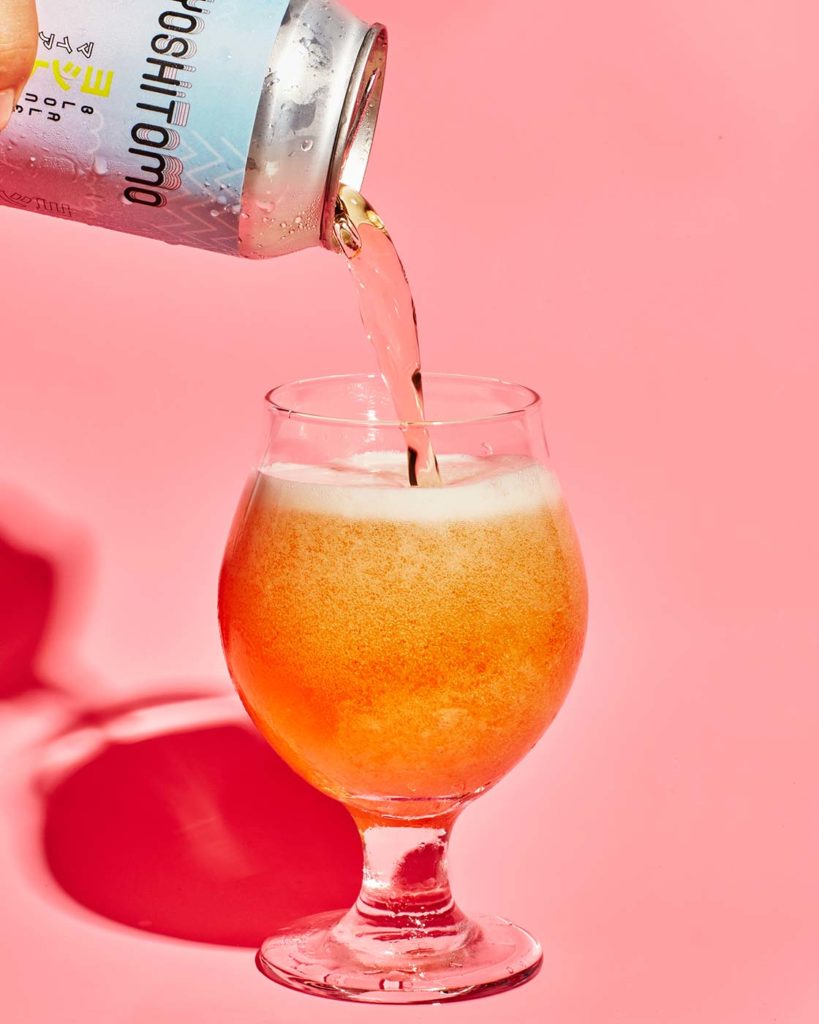 Pubbelly Sushi will be celebrating at all locations by offering their locally made, house beer Yoshitomo Blonde Ale, which was crafted by Miami's own Focal Brewery and created exclusively for Pubbelly. Sweet, light, and refreshing, the ale pairs perfectly with all your Pubbelly favorites, and can be enjoyed at happy hour pricing – just $6 – all day long.
Pubbelly Sushi has multiple locations. For more information, visit their official website.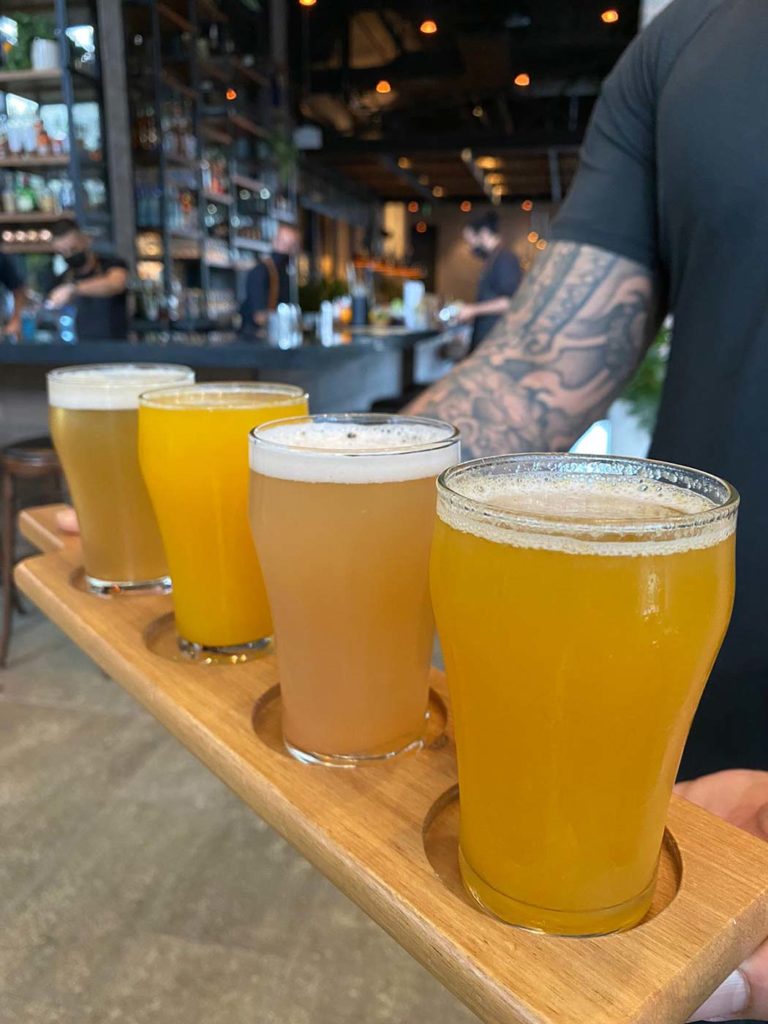 EST.33 will offer $4 beers all day long, but if that's not enough for you, stop by from 4-7 pm, when the restaurant will dish out bottomless beer for only $15 per person. Some of what's on the menu include signature EST.33 brews like the 33 Pale Ale with hints of lime and passion fruit; Aromatic Snowy, a summer wheat brewed with fresh orange peels and coriander seeds; and One and Only Kopper, a take on the Vienna-style lager featuring caramel notes. Pair these (and more) with Beer Day specials including House-Brewed Aromatic Snowy Steamed Mussels with lemongrass, ginger, and Thai chilis; or Thai Lobster Tempura, served with EST.33 dipping sauces.
EST. 33 is located at 701 S Miami Ave, Unit 412A Brickell City Centre, Miami, FL 33131. For more information, visit their official website.
Mamey, from James Beard Nominee and Food & Wine Award-Winning Chef Niven Patel, are both celebrating the holiday during happy hour (between 3-6 pm) with $5 brews like La Rubia Blonde Ale from Wynwood Brewing Company and Jai Alai IPA from Cigar City Brewing. Pair your party with $6 happy hour bites including White Truffle & Brie Grilled Cheese with Homestead Mango Jam on Sullivan Street Pullman Bread and Ghee Roasted Plantains, with tamarind yogurt, coconut, cilantro, crispy chickpeas.
Mamey is located at 1350 S Dixie Hwy, Coral Gables, FL 33146. For more information, visit their official website.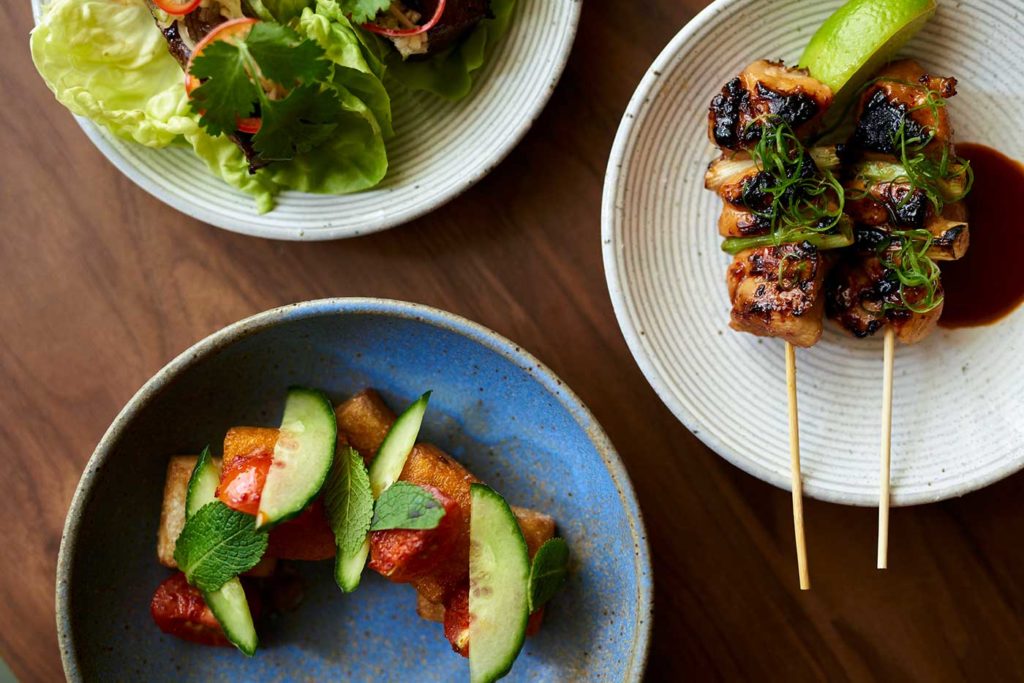 Wynwood's Uchi Miami, helmed by James Beard Award-winning chef Tyson Cole, is home to many delicious things, including Japanese beer. Celebrate the holiday during Uchi's happy hour from 5-6:30 pm with $4 Sapporo and Sapporo Light. If you're there during happy hour, you can also take advantage of the restaurant's most popular dishes at a reduced price including selections of makimono and nigiri.
Uchi is located at 252 NW 25th St, Miami, FL 33127. For more information, visit their official website.
Kosushi Launches Kaiseki Omakase Night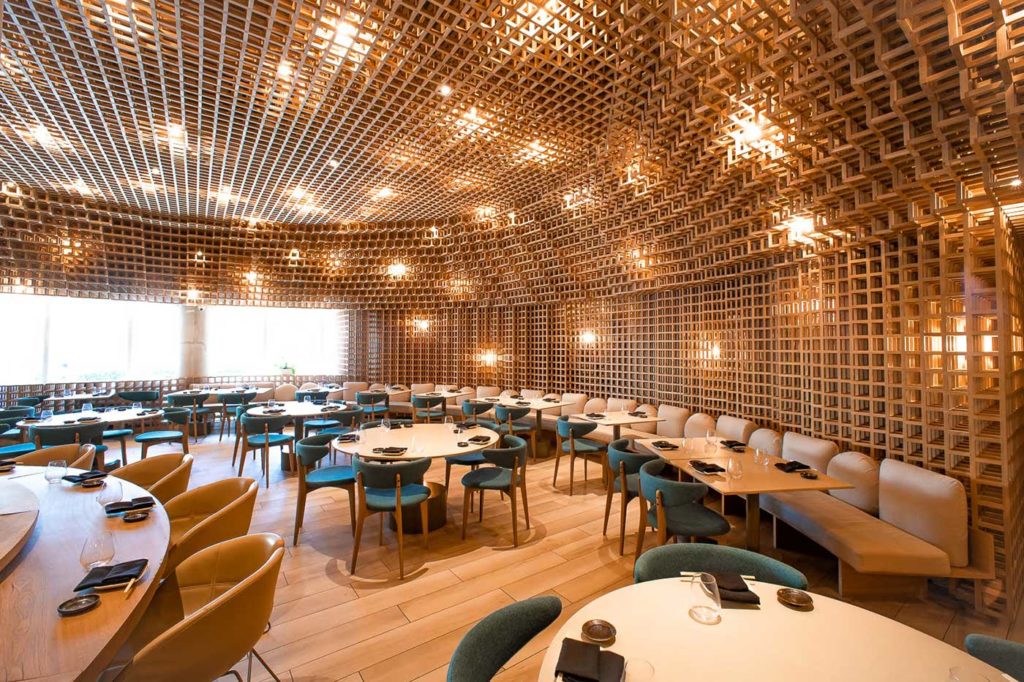 Miami's South of Fifth Michelin-starred Kosushi just got a little more delicious. The eatery officially kicked off Casa do Omakase, a weekly Kaiseki style Omakase night that will take place every Wednesday from 6 pm-12 am. Guests will be able to enjoy the traditional multi-course Japanese dinner featuring a combination of dishes from Kosushi's Hot Kitchen and Sushi Bar menus. Dig into either a 7-course (Samurai Omakase – $95) or 12-course (Ko Omakase – $145) tasting menu highlighting a rotating selection of the eatery's most popular dishes like the Bluefin O-Toro and Kobe Beef. Guests can also pair each experience with Japanese spirits, sake, and microbrews for an additional cost. Looking to dine at home instead? Kosushi has also officially launched takeout available Tuesday through Sunday from 5 pm on.
Kosushi is located at 801 South Pointe Dr. Unit# 105, Miami Beach, FL 33139. For more information, visit their official website.
Meat n' Bone Introduces 60-Day Dry Aged Bone-In Ribeye Infused with Diplomatico Rum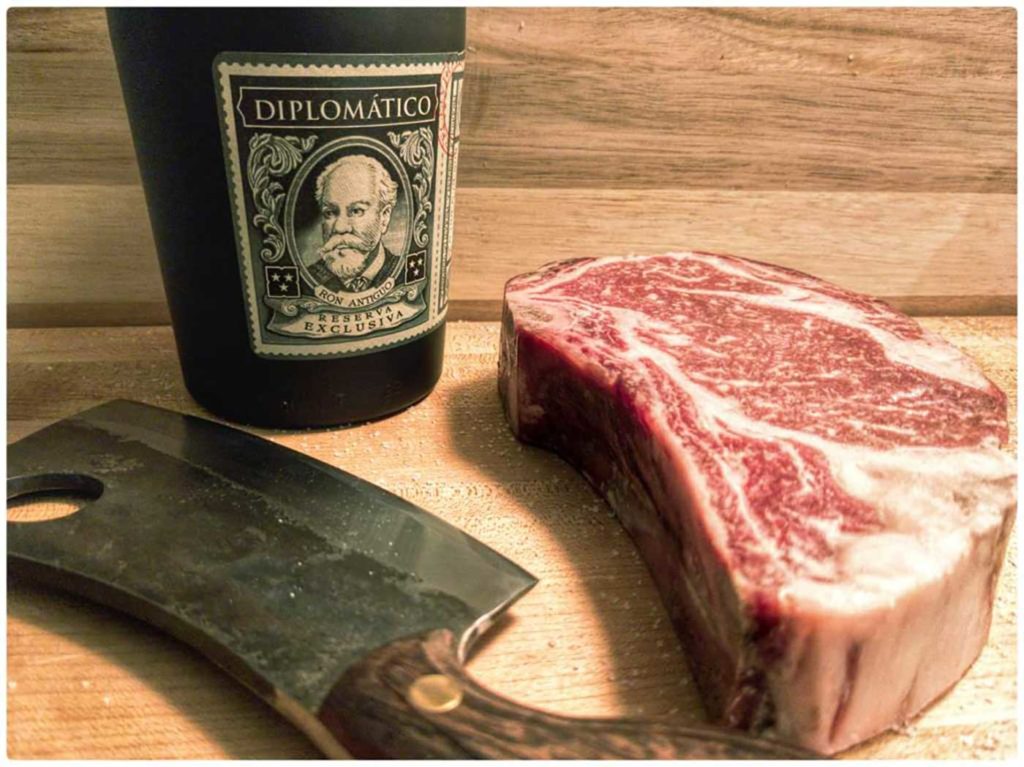 After extensive dry-aging experiments, Miami's favorite online butcher shop Meat n' Bone created a little bit of magic. The meat purveyor officially partnered up with premium spirit brand Diplomatico Rum to create exclusive batches of Diplomatico infused steaks. Here's the trade secret: the ribeyes are placed in a controlled environment, where they are treated with rum on a daily basis for at least 60 days, during which the beef loses moisture as the flavor concentrates. These steaks are then hand-cut and individually packaged in weights between 22-26oz. The result? An unbelievably mouthwatering steak with rich texture and the delicate aroma of rum. Supply is limited on a monthly basis but consumers can sign up to be notified about availability on Meat n' Bone's website.
For more information, visit Meat n' Bone's official website.
Spice, Spice Baby
Miami Spice is officially underway and you still have until September 30th to enjoy some of Miami's hottest restaurants at unbelievable prices. The list of spots to check out is endless, but here's a special shortlist we think you just can't go wrong with:
Alloy Bistro — French Tunisian fare, beer, and wine in an upbeat spot with tropical environs. Located in Downtown Miami.
Buya Izakaya + Yakitori— Street food concept serving up traditional-yet-approachable takes on Japanese classics in Wynwood.
Casa Isola – Chef-driven authentic Italian fare in the heart of South Beach, Sunset Harbour.
La Giulietta — Italian restaurant & bakery from the team behind Toscana Divino in Little River.
Osteria del Teatro – A South Beach institution, this classic restaurant has been in business for over three decades and delivers authentic Italian cuisine.
Pubbelly – Chef Mendin's creative take on modern Japanese cuisine (a local and international fave)
RED South Beach — Steakhouse voted "Top 10 Steakhouses in America" offering weekly themed menus all throughout Spice, located in South Beach.
The Wagyu Bar — Miami's first fast-casual steakhouse located in Coral Way.
Toscana Divino — Contemporary Tuscan eats with a focus on sustainability, located in Brickell.
The Wagyu Bar Gets Sweeter & Sweeter
This month, The Wagyu Bar added an epic item to its menu. The Coral Gables casual steakhouse upped its dessert game with a cookie skillet. We'll just leave this here along with a few extra words: chocolate chip cookie in a warm skillet and a scoop of creamy vanilla, topped with chocolate syrup. You're very welcome.
The Wagyu Bar is located at 2257 Coral Way, Miami, FL 33145. For more information, visit their official website.