For the bread lover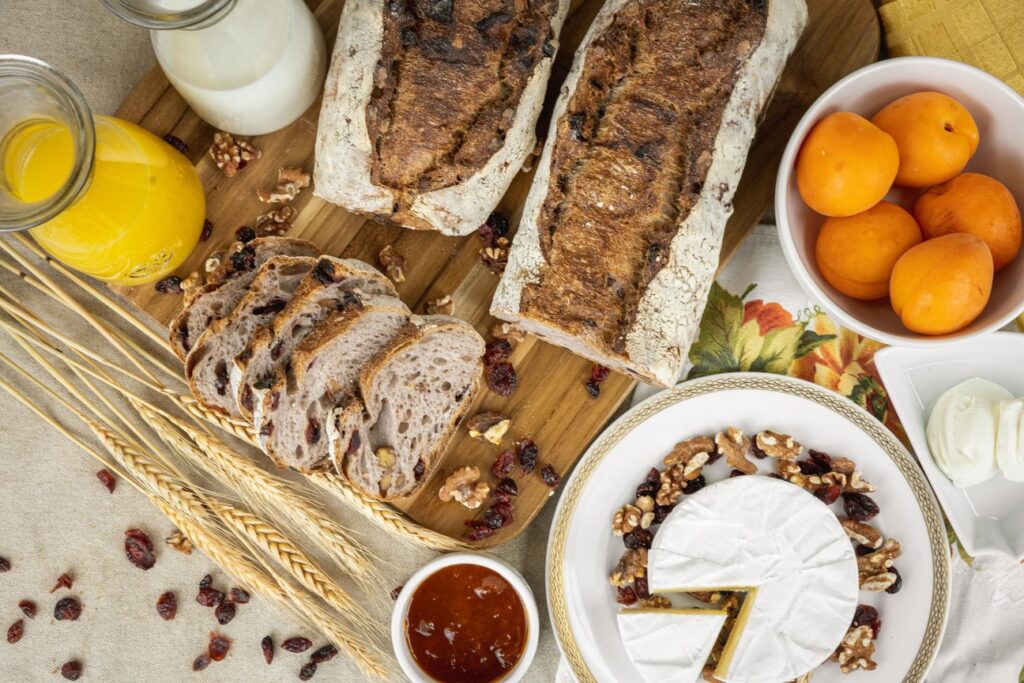 Move over Zak the Baker, there's another sourdough game in town. Domaselo bakes all natural, organic sourdough breads from their kitchen in Miami's Little Havana and delivers them straight to your door. Founded by Emil Hristov, a technology entrepreneur and Wharton MBA graduate who grew up eating all-natural sourdough in his native Macedonia, the crusty loaves are priced from $5-$9 and include varieties like Walnut & Cranberry, Five Grains, Multi-Seed, Olive, Country, Garlic & Rosemary. The Domaselo Marketplace also features artisan products from local Miami makers, including: coffee from Great Circle Coffee, jams and marmalades from Gables Delight, alfajores from Paula's Bake Shop and granola and muesli from Domaselo. Order online with free delivery in South Florida for orders over $5; free national shipping for orders over $35.
For the pho lover and candle aficionado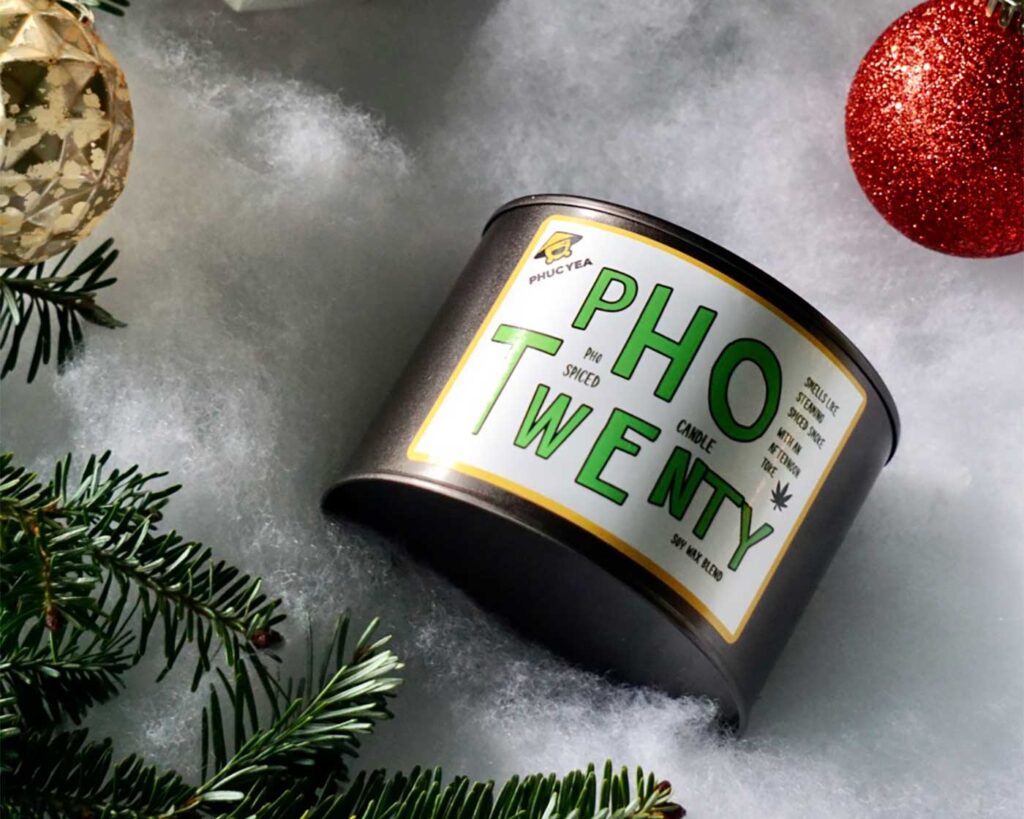 Miami's Phuc Yea brings you this exclusive scented candle, which, according to the restaurant "smells like steaming spiced smoked with an afternoon toke." The cardamom, cinnamon, clove, star anise, and cannabis-inspired scent is made of virgin coconut soy with no toxins, chemical and it's cruelty free.
For the Italian food lover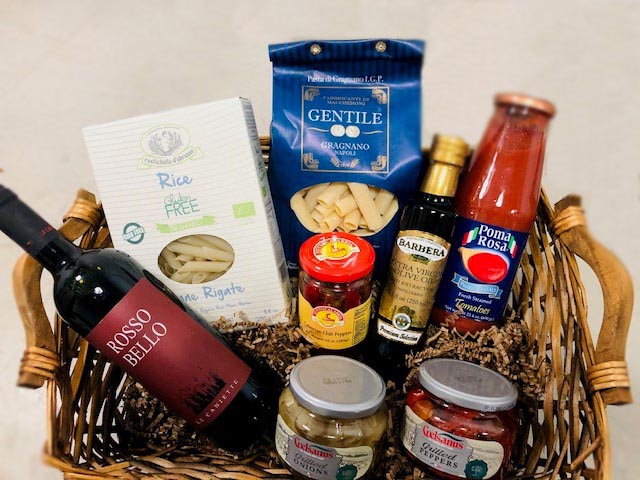 Toscana Divino is debuting new holiday-themed epicurean food and wine baskets at its sister marketplace Resourceful Toscana located at Miami Ironside. There you can select from the different offerings all of which feature exclusive ingredients, including locally-sourced items. Holiday basket options include a Panettone and Wine basket ($69); a Flatbread, Cheese and Salami basket ($74); and an Italian Specialty basket ($87). The perfect gift for yourself or friends and family, pick yours up at the Resourceful Toscana Market. All baskets can also be customized, to see all products available visit their website. Orders can be placed via email at resourceful@toscanadivino.com or by phone at (786) 857-5035.
For the bubbly lover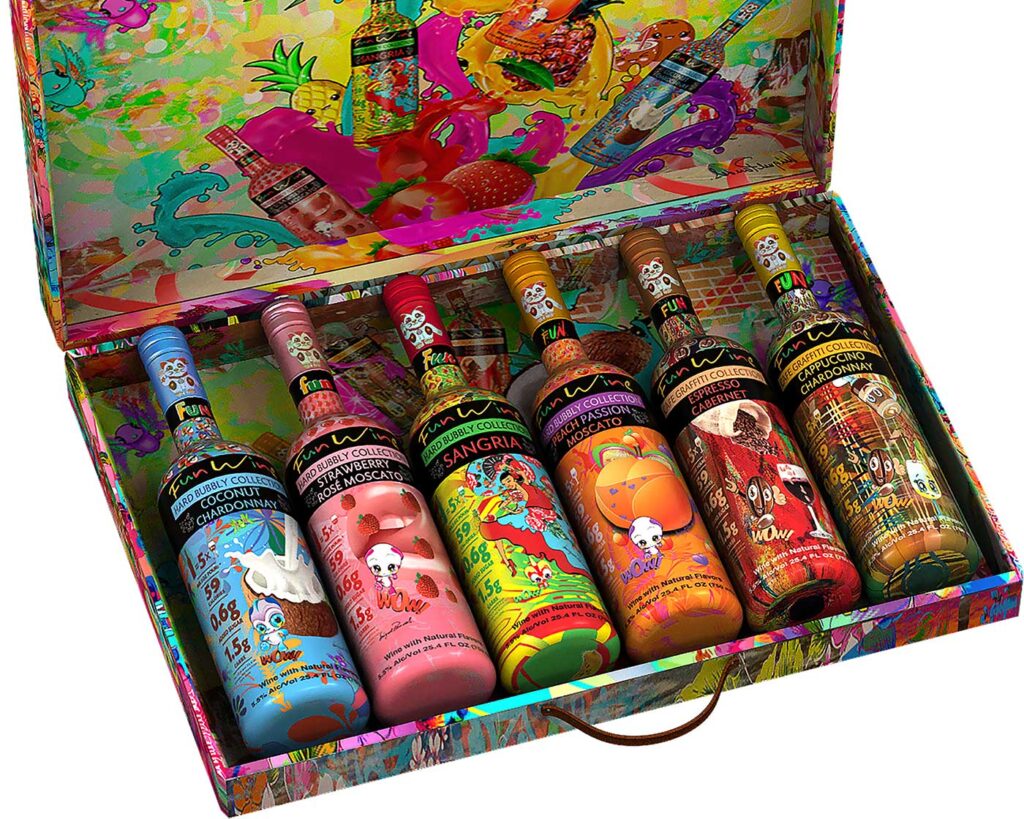 Hard bubbly is the new bubbly. Say hello to the first-ever low alcohol beverage made with REAL monk fruit: Hard Bubbly Collection™ by FUN WINE. The lightly carbonated, everyday wine drinks include flavors like Peach Passion Moscato, Cappuccino Chardonnay, and Espresso Cabernet, alongside current award-winning favorites — Coconut Chardonnay, Strawberry Rosé Moscato, and Sangria. A bonus: Each bottle is a piece of art created by acclaimed artist Miguel Paderes and priced at just $5.99.
For the tea lover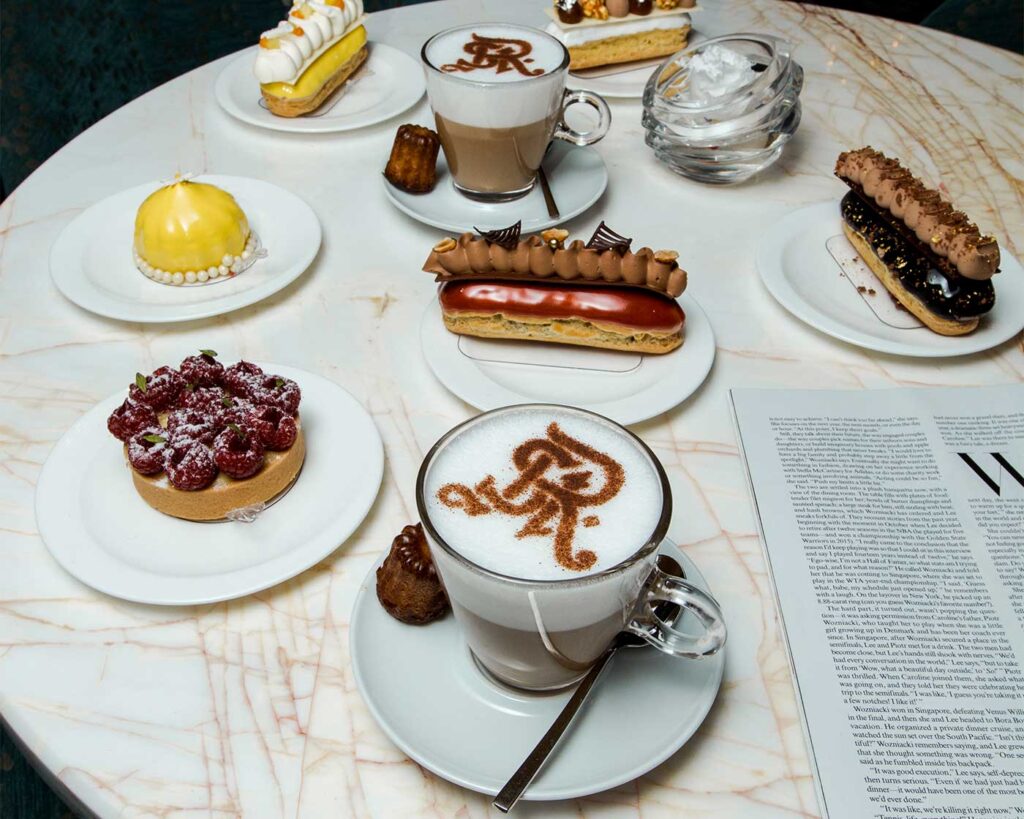 The swanky St. Regis Bal Harbour will be offering their Afternoon Tea featuring a festive menu of culinary delights this holiday season. Guests are invited to La Gourmandise to take pleasure in hand-selected teas and champagne complemented by sweet and savory delectable holiday bites. Afternoon tea will be available December 19-20th and December 24-25th from 1-4:30 pm. Reservations can be made by calling 305-993-3300 at least 48-hours in advance. Afternoon tea is available to Adults for $95++ and Children for $45++.
For the latke lover
Head to Lincoln Eatery's Marble & Rye for two modern takes on a traditional kosher potato latke offerings. The first will be crafted with pastrami and the second with corn beef, with each one being drizzled with deli mustard and sauerkraut. In addition to the traditional potato latkes, Marble & Rye will also be offering s'mores latkes with sweet potato, chocolate graham crackers, and marshmallows for those with a sweet tooth, and a jelly doughnut latke with grape jelly, powdered sugar, and sweet potato. Meanwhile, at TYO Sushi, a certified kosher Asian food concept at The Lincoln Eatery, a trio of potato latkes with a twist will be offered to patrons. The first of the three will be created with tuna tartare, with the second being made with salmon tartare and the third with a spicy crab mix.
For the aspiring cook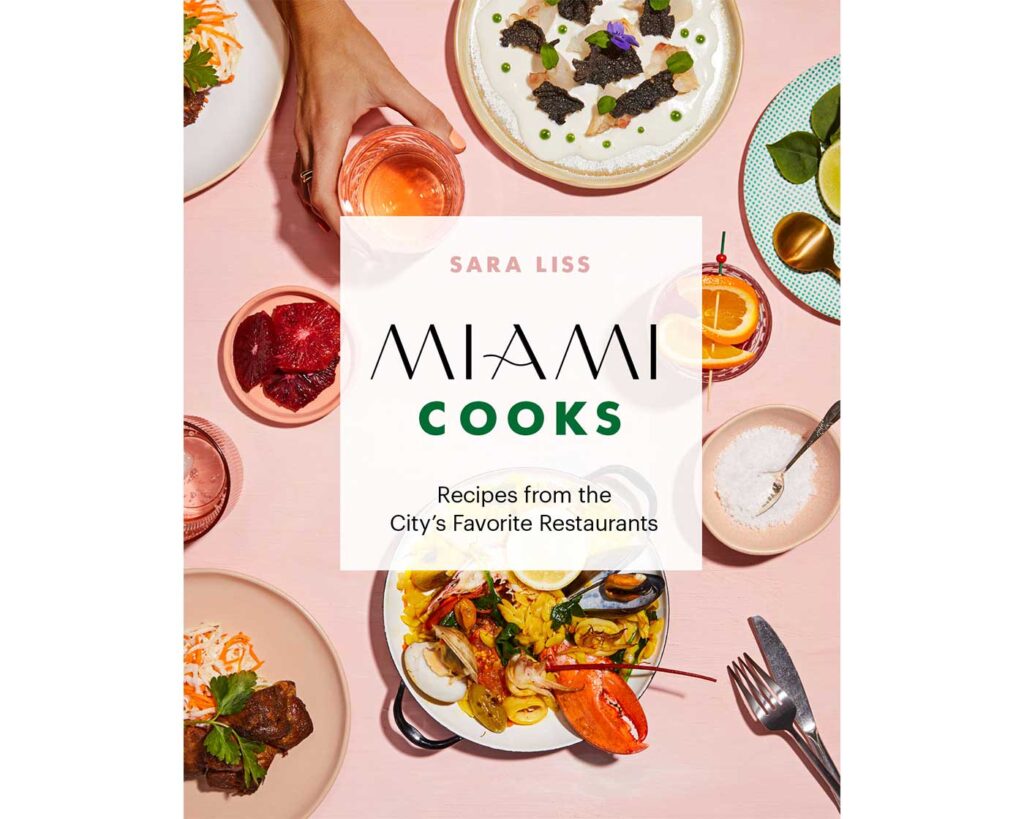 Miami Cooks is the first cookbook to feature the recipes from Miami's favorite restaurants, including popular dishes like the roasted cauliflower from KYU, harissa-spiced lamb from Boulud Sud, and avocado pizza from Malibu Farm. Local restaurants benefit from the sale of the book and it can be purchased at participating restaurants, Books and Books, or Amazon.
For the meat lover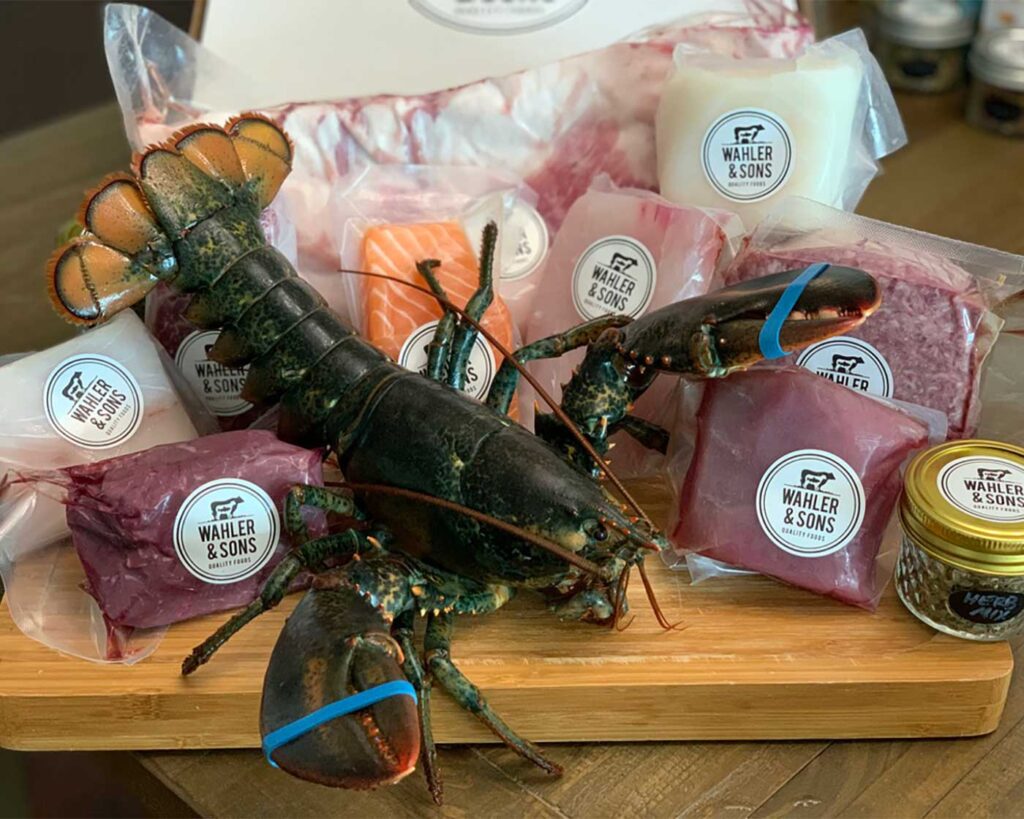 Known as one of South Florida's top new virtual gourmet emporiums, Wahler & Sons offers a range of Sampler Gift Boxes, the perfect gift for the culinary enthusiast in your life. They include fresh, never frozen, high-quality proteins with gift box options including the Best of Both Worlds – a selection of land and sea products such as four Wagyu Burgers, Wagyu Steak, Bone-In Pork Chop, Faroe Island Salmon, Fresh Florida White Shrimp and Mediterranean Sea Bass ($150); Deep Dive – Fresh Florida White Shrimp, Faroe Island Salmon,Wild Sashimi Grade Tuna, True American Red Snapper, Alaskan Halibut, Chilean Sea Bass and Chef Josh Wahler's Sesame & Spice Mix ($150); and Grazer's Paradise – four Wagyu Burgers, Angus Bone-In Cowboy Ribeye, Pork Tenderloin, Australian Rack of Lamb and organically-fed Whole Chicken ($150). Orders must be placed by 11PM on Tuesday night to be received on the following Friday. To send as a gift, enter the recipient's contact information along with personalized notes when placing the order. Sampler Gift Boxes can be purchased for delivery online.
For the tequila lover
One With Life Organic Tequila (OWL), a fast growing, female-owned brand that inspires with a unique spiritual and sustainable ethos that sets it apart from its competitors.
Available in Miami and throughout Florida at select retailers and restaurants, OWL offers ultra-premium, small batch, USDA certified Organic and Kosher Blanco and Extra Anejo expressions, and is sustainably handcrafted in the heart of Jalisco by a third-generation, family-owned and operated agave farm and distillery.
Founded by New York & Florida based Lisa Elovich – a former Manhattan Assistant District Attorney, Life Coach and Boxing Promoter – OWL was born of equal parts love for the spirit and desire to spread the spiritual message of peace and living in the present moment.
For the frequent restaurant patron
Going out to restaurants these days requires you have hand sanitizer ready and many spots stock that harsh-smelling and hand-drying variety. Doral-based Sanibelle created a quick and easy hand-sanitizer product that won't dry your skin. Their single-use Hydrating Hand Sanitizer Ampules ($26.99/ 50 ct) provide perfectly measured drops of sanitizer from a convenient, one-time-use ampule, and will not tip over or leak, fitting neatly in even the smallest of pockets or bags. Just twist the top, pour the formula into your hands, and recycle the ampules in traditional recycling bins. The formula is alcohol-free so it won't leave a strong smell or dry out hands! The innovative formula also includes Vitamin E + Aloe to help keep skin moisturized and was created with habitual daily use in mind.