Father's Day is around the corner. Where are you taking Dad? Whether he's a pasta fiend, a burger guy, or a steak lover, we have him covered. Make reservations at one of these five spots before they fill up:
Alloy Bistro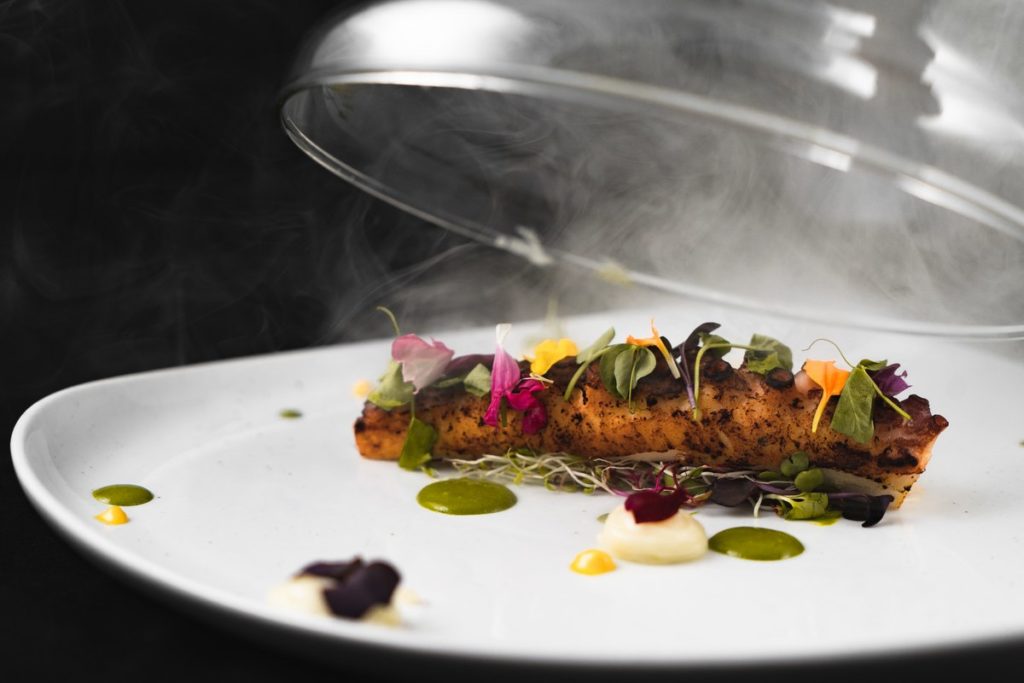 For a (relatively) quiet evening out, go off the beaten path in Downtown Miami and pop into Alloy Bistro. The Mediterranean-inspired restaurant is the definition of a hidden gem; you won't find it unless you're looking for it.
Inside the cozy restaurant or outside in the spacious courtyard, Dad can enjoy a wide range of favorites like beef tartare, burrata, lobster pappardelle, butterfly branzino, and the beloved duck prosciutto. Complementing this flavorful menu is a wine list packed with hard-to-find – and delicious – selections from across the globe. Cheers!
Alloy Bistro is located at 154 Southeast 1st Avenue, Miami, FL 33131. For more information, visit their official website.
Clutch Burger
If your father is more the casual type, consider Clutch Burger in Coral Gables. The burger shop on Giralda Avenue offers burgers on burgers on burgers. Dad can opt for a classic burger with American cheese or go all out with something like My Boy Bleu with honey caramelized onions, smoked applewood bacon, blue cheese and Clutch sauce.
If he likes spice, the aptly named Volcano delivers plenty of heat with piquillo pepper, pickled habanero, pepper jack cheese and pepper mayo. There's even a vegetarian-friendly Impossible Burger! Dozens of beers are up for grabs to wash everything down, including local faves like Funky Buddha and MIA Brewing.
Clutch Burger is located at 146 Giralda Avenue, Coral Gables, FL 33134. For more information, visit their official website.
Orilla
When you think of Father's Day, what's the first food that comes to mind? Odds are you're thinking about steak (or just meat in general). Orilla – a South Beach Argentine restaurant – serves up protein galore for Dad's big day: spicy beef empanadas, wagyu cheeseburgers, filet mignon, flank steak, prime rib… and much more.
While the menu leans heavily on beef, there are other options like the fish of the day, bucatini and free-range chicken. That said, you're coming here for the meat. A full bar featuring fun interpretations of classic cocktails – Mad Manhattan; Santa Paloma – round out the offerings.
Orilla is located at 426 Euclid Avenue, Miami Beach, FL 33139. For more information, visit their official website.
Red South Beach
Another steak-centric spot, Red South Beach has wowed guests for years with its quality service and options. Emphasis on the latter: the raw bar and oyster selection alone is enough to fill you up. As tempting as it is to order everything, pace yourself.
Certified Angus Beef Prime ® ribeye, NY strip, bone-in porterhouse and filet mignon are just a few of the steak selections offered at this South of Fifth powerhouse. Among the non-meat highlights are Alaskan king crab cake, steak tartare, linguini and clams, and the Bolognese. Guess what? All the items we've listed are still just a small part of the menu. We could go on and on for paragraphs, but just do yourself a favor and take Dad already. 
Red South Beach is located at 801 South Pointe Drive, Miami Beach, FL 33139. For more information, visit their official website.
Toscana Divino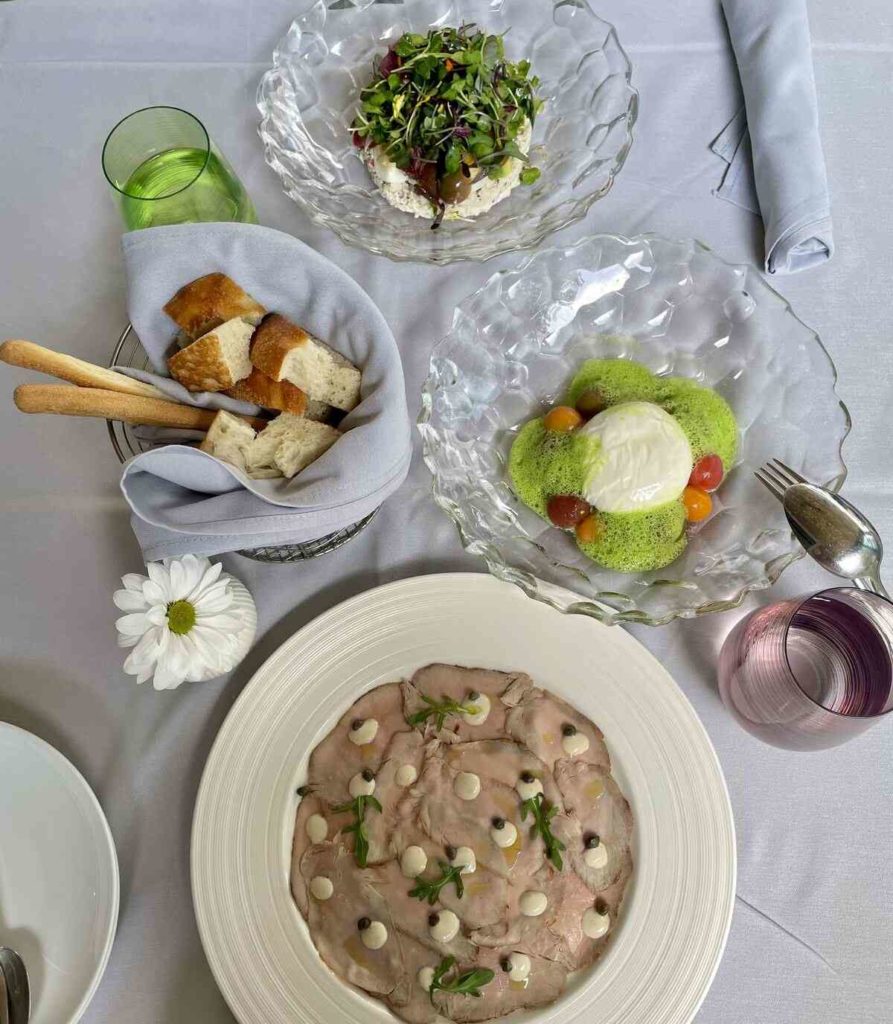 Transport the family to Italy with a trip to Brickell's Toscana Divino. The Italian restaurant in the heart of Mary Brickell Village boasts a mouthwatering menu full of pastas and other tasty specialties. Tuna tartare… lasagna… Mediterranean branzino… There are no wrong choices here. Be on the lookout for kitchen specials and consider one of the package deals like the Fiorentine Dinner that feeds multiple people; you get a lot of bang for your buck.
Make sure to ask the sommelier for help with the wine selection. With hundreds and hundreds of bottles to choose from, it can get a little overwhelming. In fact, Toscana Divino is home to one of the largest wine selections in town. We'll drink to that.
Toscana Divino is located at 900 South Miami Avenue, #185, Miami, FL 33130. For more information, visit their official website.
Wagyu Bar
Over on the mainland, Wagyu Bar is not just serving delicious steak to the masses – it's also educating them about all things beef. The steakhouse, located just outside of Coral Gables, provides guests with a fun menu detailing each cut and breaking it down for the average consumer. For customers who have heard words like "wagyu" or "prime" but aren't too familiar with what they actually mean, it's an eye-opening experience.
Some highlights include the Kansas steak, the dry aged brisket and cheese burger, and literally any ribeye, filet or picanha steak. If you like something a lot, you can even buy it a few doors down at Wagyu Bar's retail operation Meat N' Bone!
Wagyu Bar is located at 2257 Coral Way, Miami, FL 33145. For more information, visit their official website.